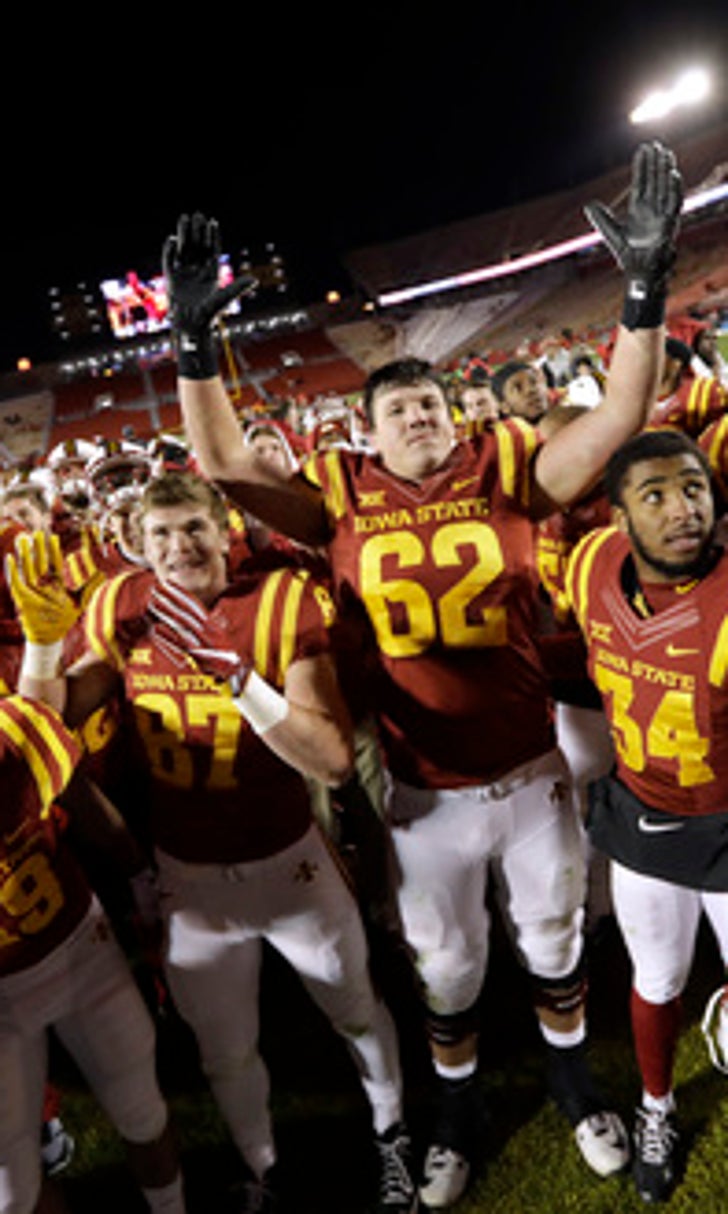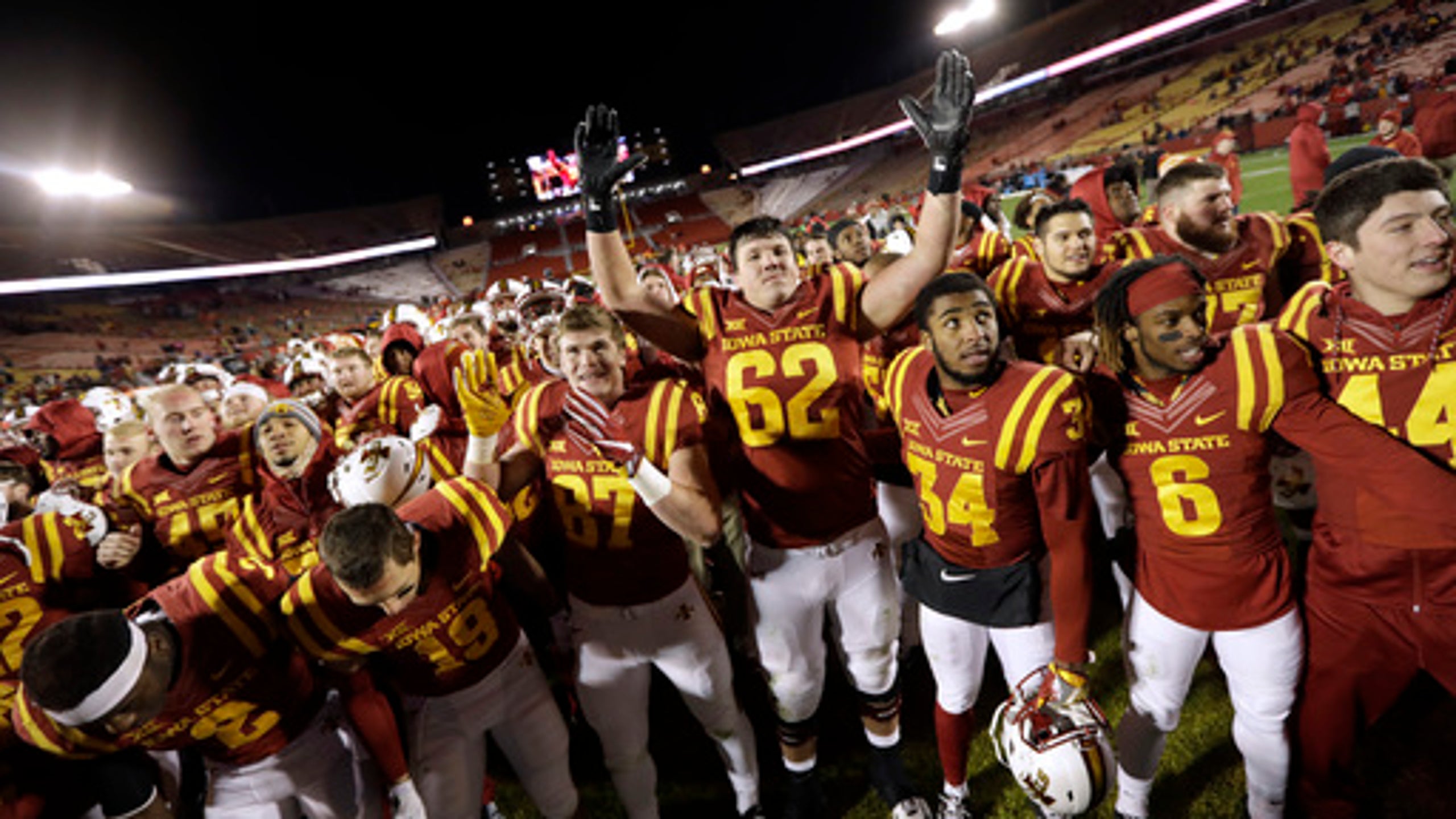 Iowa State QB Joel Lanning emerges as rushing threat
BY foxsports • November 21, 2016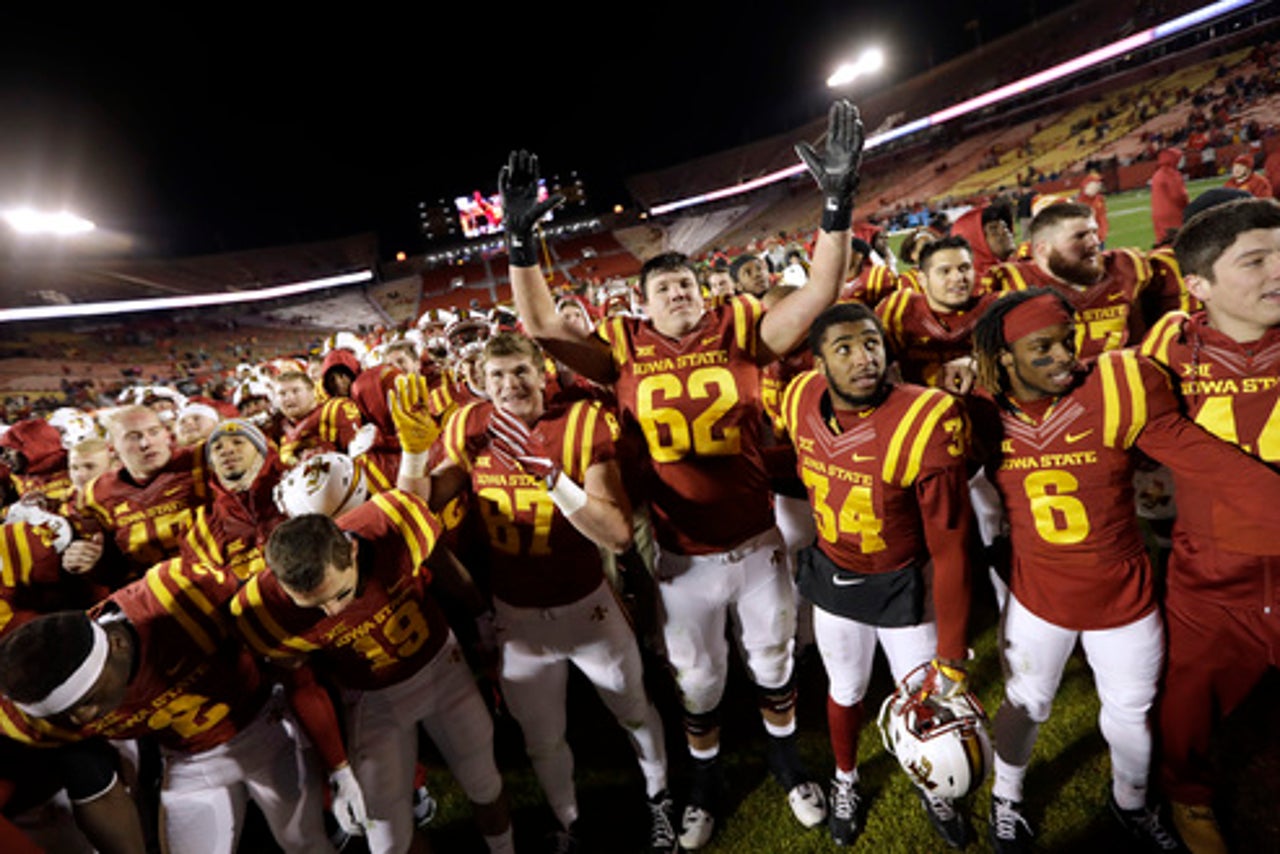 AMES, Iowa (AP) Iowa State's Joel Lanning never complained as his hold on the starting quarterback job slowly loosened week after week.
Instead, Lanning focused on excelling in the run-based package the coaching staff developed for him - and last week he had arguably the best rushing performance of any quarterback in the country this season. Lanning, a junior, tied the school record with five rushing TDs in Saturday's stunning 66-10 blowout of Texas Tech .
Lanning finished with 171 yards on just 17 carries and became the first Cyclones player to rush for five touchdowns since Heisman finalist Troy Davis in 1996.
Lanning, the only FBS quarterback with five TDs on the ground in one game in 2016, will try to help the Cyclones (3-8, 2-6 Big 12) close out 2016 with a win when they host 19th-ranked West Virginia (8-2, 5-2) later this week.
''He's such a key piece of what we are offensively,'' Iowa State coach Matt Campbell said. ''He's a guy that's eclectic in his talents...we're only starting what we can do with Joel Lanning. The opportunities are endless down the road.''
When Campbell took over at Iowa State 11 months ago, Lanning appeared to be the one sure thing he had.
Lanning took over as the starter midway through last season and put up solid numbers, completing 59 percent of his passes with nine touchdowns, three interceptions and 330 yards rushing. Lanning displayed athleticism and a strong arm in 2015, but he was also plagued by bouts of inaccuracy.
Heading into this season, Lanning was the unquestioned starter. But after throwing two ugly picks in the opener and then playing poorly in a 42-3 loss to Iowa, the coaching staff began to use sophomore backup Jacob Park - a more natural passer - in selected series.
By the end of October, Park had emerged as Iowa State's top quarterback. But the coaching staff knew Lanning had too much talent to simply sit on the sidelines and they found ways to use that ability to jumpstart an inconsistent offense.
Lanning acknowledged the change wasn't easy to do so.
''I just tried to be a bigger person and not let those little things affect me. At the end of the day, I'm a captain on this team, and I can't let my situation affect the rest of the team. I've got to stick up for my team. I've got to lead these guys,'' Lanning said. ''I'm going to do whatever I can to turn this program around. I came here for a reason.''
If Lanning and Park can stay healthy and make strides in the offseason, Iowa State could enter 2017 with one of the best quarterback situations in the Big 12.
The two have combined for over 2,600 yards passing with 22 TDs and eight interceptions this season, and Lanning (1,247 yards passing) has rushed for over 500 yards with 11 touchdowns.
Such a rotation won't work again unless both players have bought in, and Lanning said Monday that he intends to return in 2017 despite knowing that he could likely start elsewhere as a graduate transfer.
''Joel wants to be great ... and he wants to do it here,'' Campbell said. ''The thing I love about Joel Lanning is how much this program means to him, and his ability to lead this team, as he's done even through some rough patches.''
---
More college football at www.collegefootball.ap.org
---