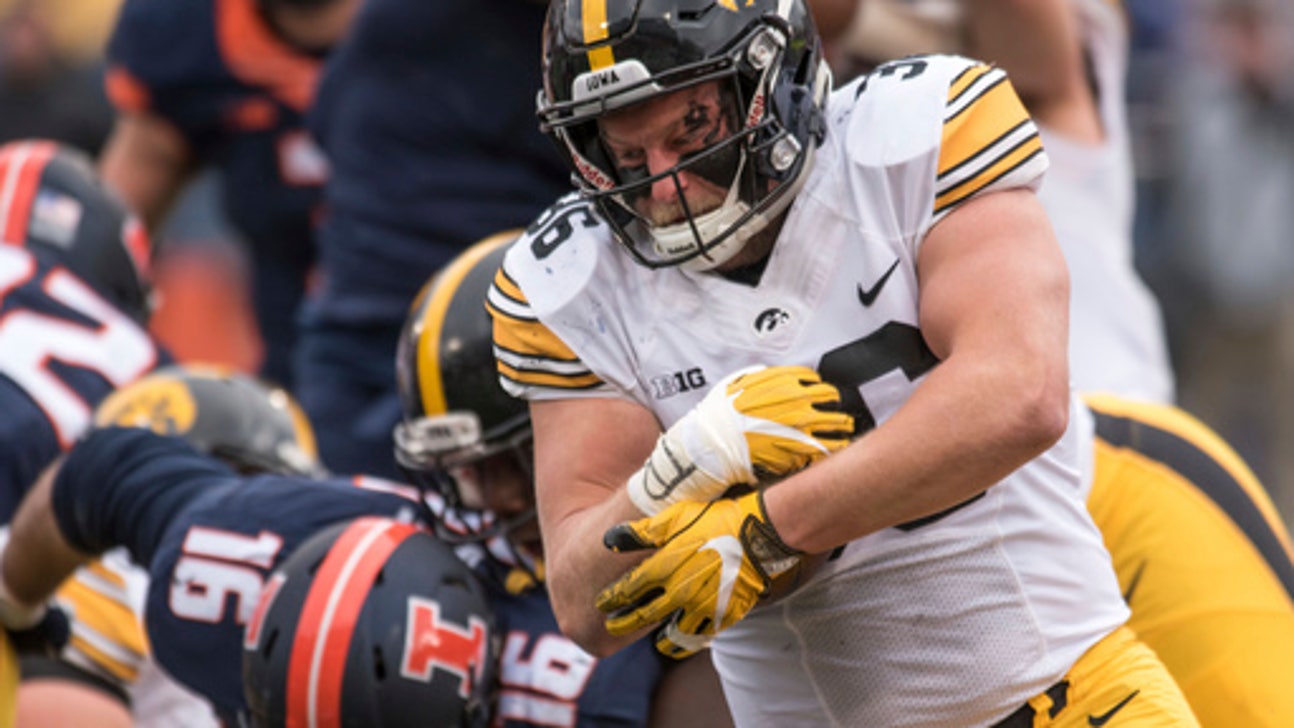 Iowa and Daniels overcome wind, cold and the Illini, 28-0
Published
Nov. 19, 2016 4:53 p.m. ET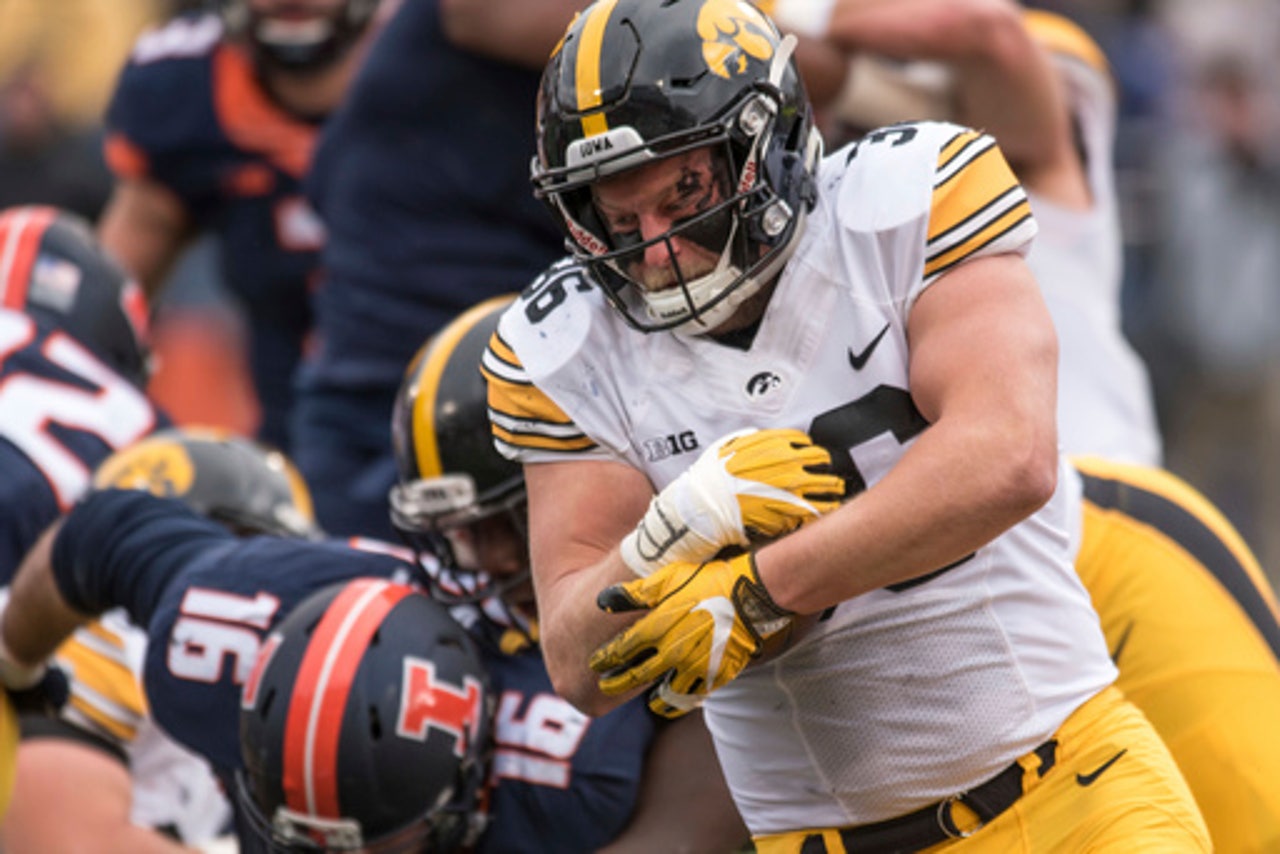 CHAMPAIGN, Ill. (AP) On a 37-degree day when a stiff wind made it feel much colder, Iowa used LeShun Daniels Jr.'s 159 yards and two touchdowns and a punt-return score by Riley McCarron to shut down Illinois, 28-0.
And the Hawkeyes (7-4, 5-3 Big Ten) played some defense, too. The Illini (3-8, 2-6) had 198 total yards and never moved the ball inside the Iowa 30.
On a day when yards were hard to come by, Iowa turned its own turnover into the game's first points.
Akrum Wadley fumbled the ball at the Illinois 2, but the stagnant Illinois offense couldn't move the ball past its own 5.
That left senior McCarron standing at his own 45, waiting for the low, wind-driven punt from David Reisner to find him. When it did, he gashed through the Illini, breaking right and finding little but open space on his way to the end zone. The 55-yard touchdown was enough to give Iowa a 7-0 halftime lead.
McCarron had only returned one punt this season before Saturday.
From there, with the wind blowing 24 mph, the Hawkeye offense leaned on Daniels.
He scored on a 1-yard touchdown midway through the third quarter to put the Hawkeyes up 14-0 and on a 50-yard breakaway midway through the fourth for a 21-0 lead that was far more than the Illini could overcome.
THE TAKEAWAY
Iowa: Coming off a big win over Michigan, the Hawkeyes struggled through the first half. McCarron's touchdown looked for a while like it might be the game's only points. But Iowa's defense kept its foot on the Illini for four quarters, denying them points even off a pair of first-half turnovers and keeping Illinois quarterback Wes Lunt to 137 yards and an interception on 19-of-41 passing.
Illinois: The Illini had first-half chances. But they failed to turn two turnovers or good field position into points in their last home game of the season. Lost in the final score is a solid defensive effort from a defense that Iowa just wore down as the game went on. Iowa had 136 yards at halftime, had turned the ball over twice and, minus McCarron's punt return, hadn't scored.
UP NEXT
Iowa: The Hawkeyes close at home against No. 19 Nebraska next Saturday.
Illinois: Illinois finishes up at Northwestern next Saturday.
---
More AP college football coverage: collegefootball.ap.org
Follow David Mercer on Twitter: (at)davidmercerAP
---