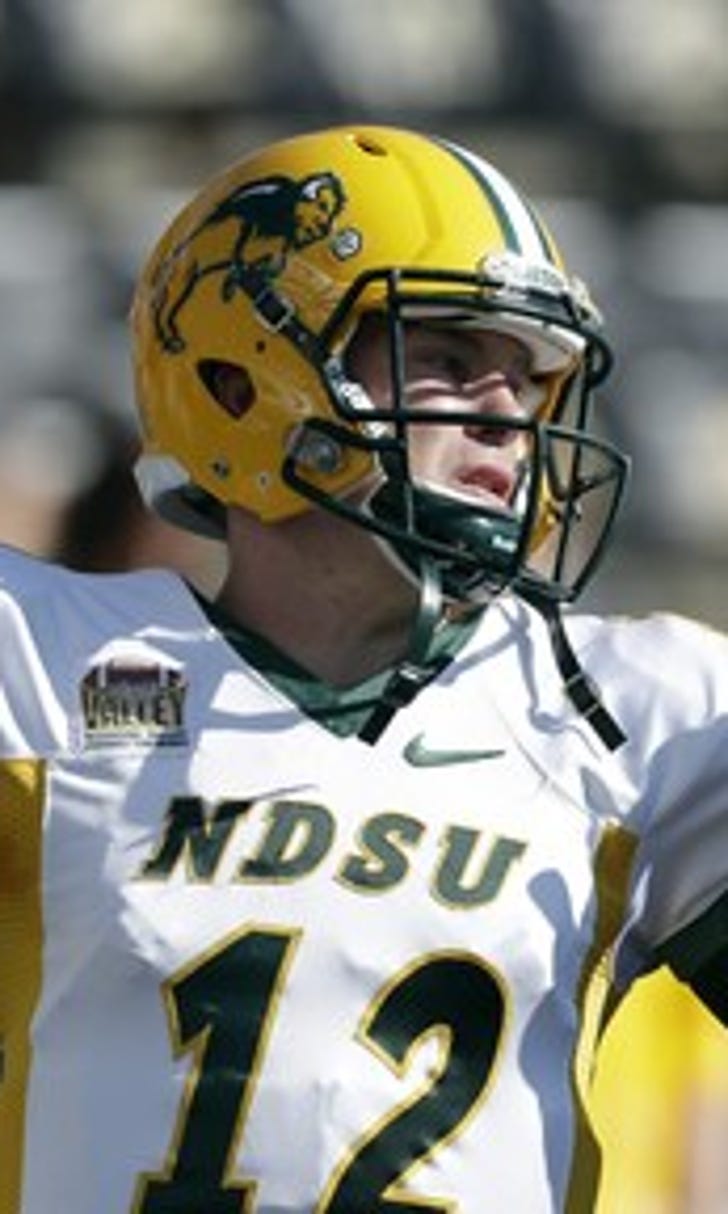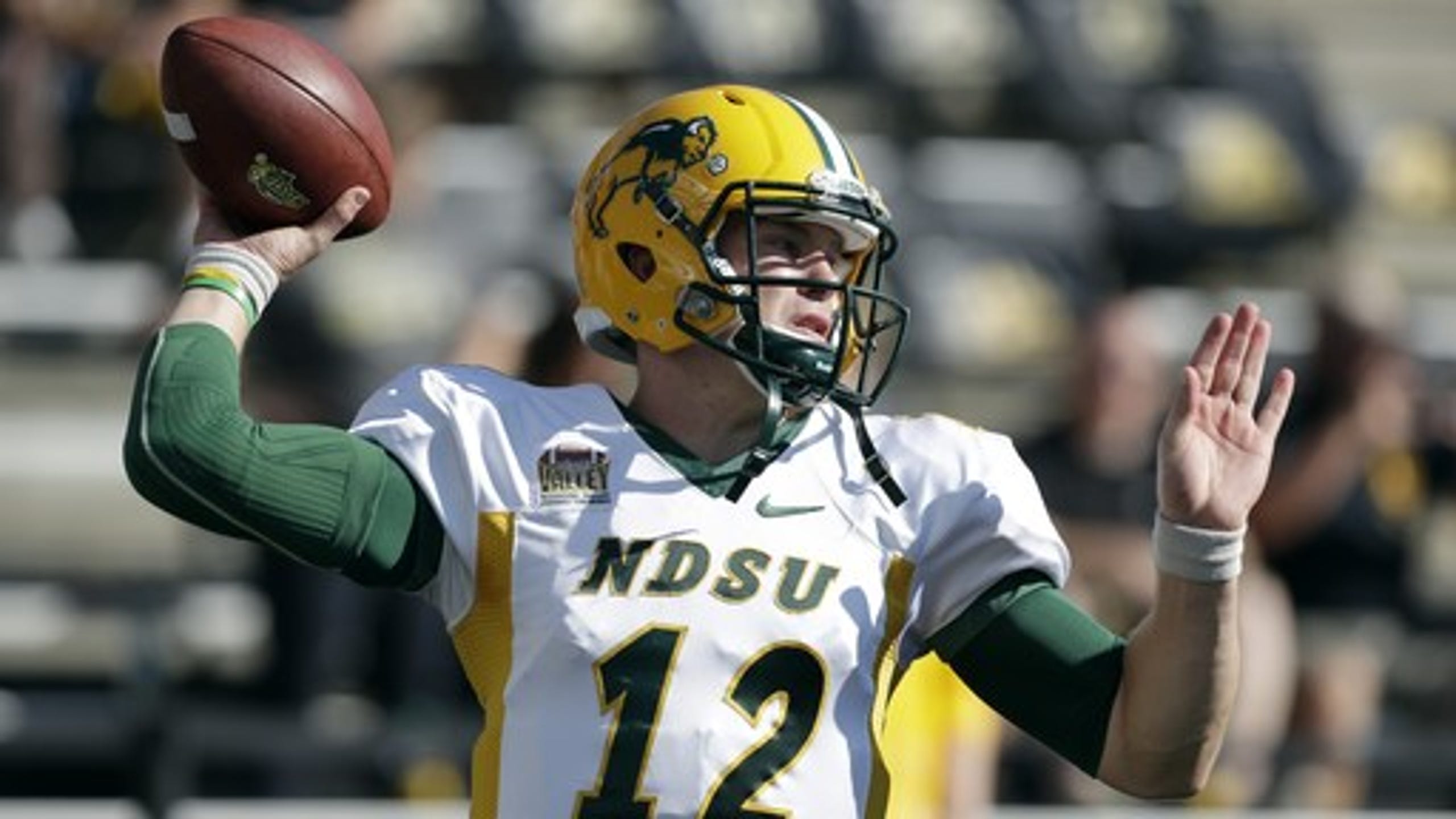 In NDSU title win, Stick leads the way
BY AP • January 6, 2018
FRISCO, Texas (STATS) - When North Dakota State faced a fourth down and needed to run out the final four seconds of its 17-13 win over James Madison in the FCS championship game Saturday, there was quarterback Easton Stick ready to get the job done.
In a timeout before the final play, the redshirt junior oozed confidence.
"Coach, don't worry," he told Bison coach Chris Klieman. "There will be no time left on the clock. Trust me. There will be no time left on the clock."
Sure enough, Stick ran backward for, oh, 27 yards to wipe away the game clock, all the while deleting nearly half of his day's rushing total.
It personified the winner of the championship game's most outstanding player award.
"To his credit, he's an experienced veteran quarterback," James Madison coach Mike Houston said, "and you've got to have guys go out and perform like that to win a national championship."
Stick had the grit in an absolute slugfest, often running right into the Dukes' physical defense. He had 62 rushing yards before the final play, but settled for 35 on 14 carries. He also completed 13 of 22 passes for 130 yards and the game's biggest offensive play, a 50-yard touchdown pass to Darrius Shepherd in the second quarter, which gave North Dakota State a 14-3 lead.
It wasn't just lip service when Stick talked about the importance of the team after being asked about his individual opportunity. In the 2015 season, he had led the Bison to eight straight wins, including three in the playoffs, while quarterback Carson Wentz was sidelined with a broken wrist. He then stepped aside when Wentz - basically Stick's mentor - returned to start the championship game and won the MOP award.
"If I'm honest, I haven't really thought about it too much," Stick said. "This is about this group of seniors and their opportunity to finish it the way they've always wanted to."
"I absolutely love that young man. Easton is an absolute stud," Klieman said. "He's 34-3 (as a starter). Is that right? He's 34-3 with a national championship. He's still going to be compared to his best buddy Carson. Carson sent both of us a text this morning. I know he's so jacked for him.
"But he deserved the opportunity to play in this game. He played like a veteran."
---
---