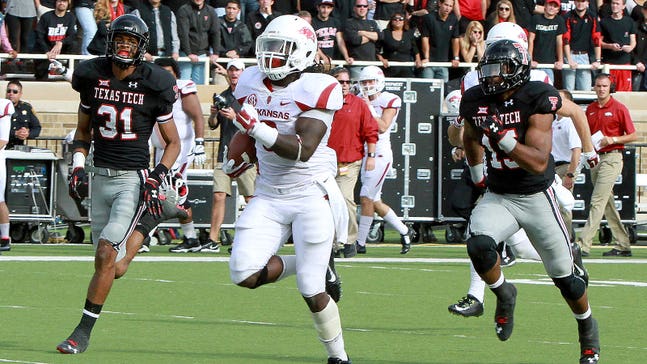 Improving play, not necessarily record, is Tech's non-conference goal
Published
May. 6, 2015 5:34 p.m. ET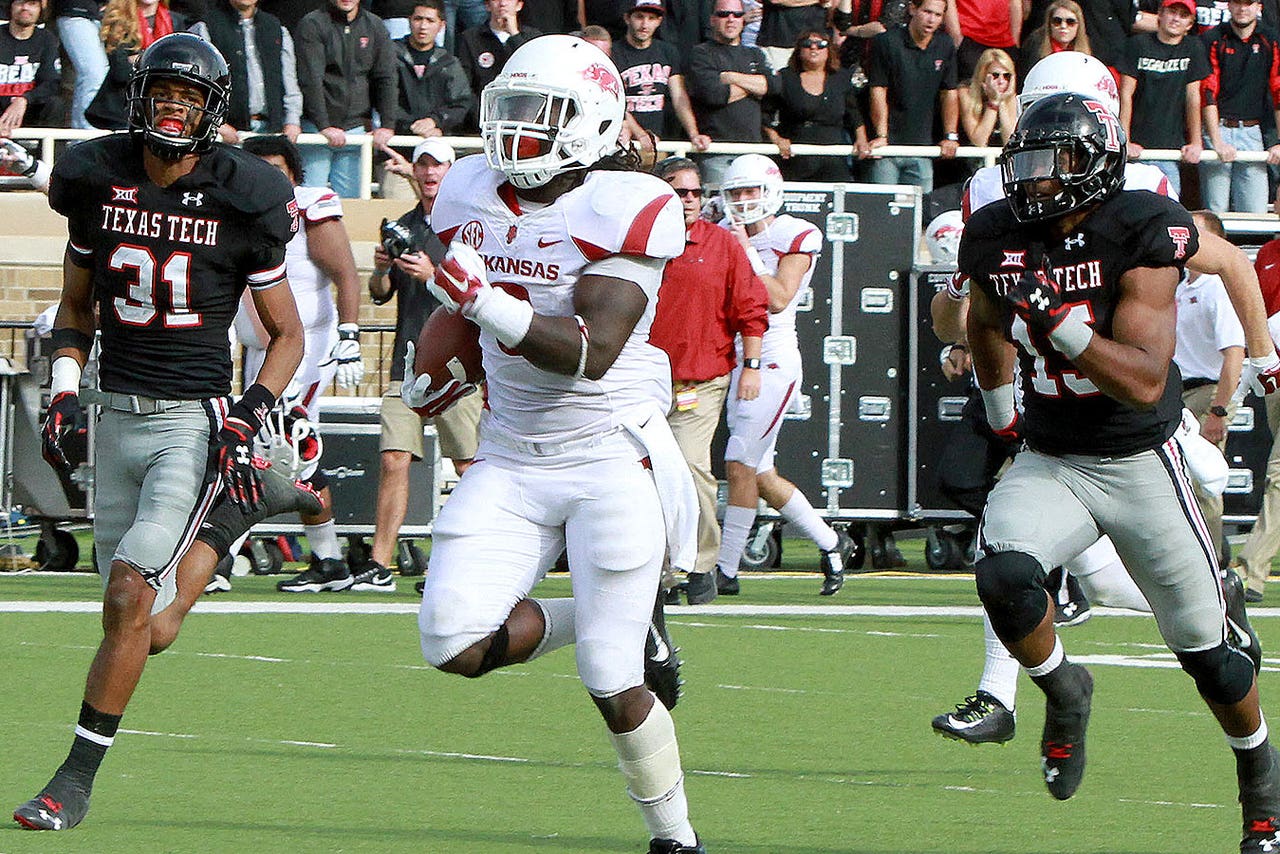 The Texas Tech Red Raiders might not be able to improve upon 2014's 2-1 non-conference record, but they sure can play better in 2015.
This season Tech will again face UTEP and Arkansas, with the Miners coming to Lubbock and the Red Raiders traveling to Fayetteville. Sam Houston State also visits Tech, replacing Central Arkansas from last season.
Of course, last season's sluggish performances in closer-than-expected wins against Central Arkansas and UTEP caused great angst among the Red Raiders faithful. And when Arkansas rolled into Lubbock, that angst was justified.
Images of Razorbacks rushers obliterating the Tech defense are surely burned into the brains of Red Raiders players who will get a shot at redemption in September. Arkansas won, 49-28, barreling for 438 rushing yards and seven touchdowns. UTEP nearly pulled the upset in El Paso and Central Arkansas put a scare into the Raiders in the season-opener.
Tech enters the upcoming season with former Houston Cougars defensive coordinator taking over one of the worst defenses in the nation, while a more experienced offense should closer resemble some of the efficient, high-scoring offenses that coach Kliff Kingsbury once operated as quarterback.
Kingsbury job now is to pick the right quarterback, Davis Webb or Patrick Mahomes, heading into the September 5 opener, and to make sure his team shows far more signs of competence than the start of the 2014 season.
So while Tech just might enter Big 12 play with the same 2-1 record as a year ago, it could be an entirely different story.
(h/t Dallas Morning News)
Photo Credit: Michael C. Johnson-USA TODAY Sports
---