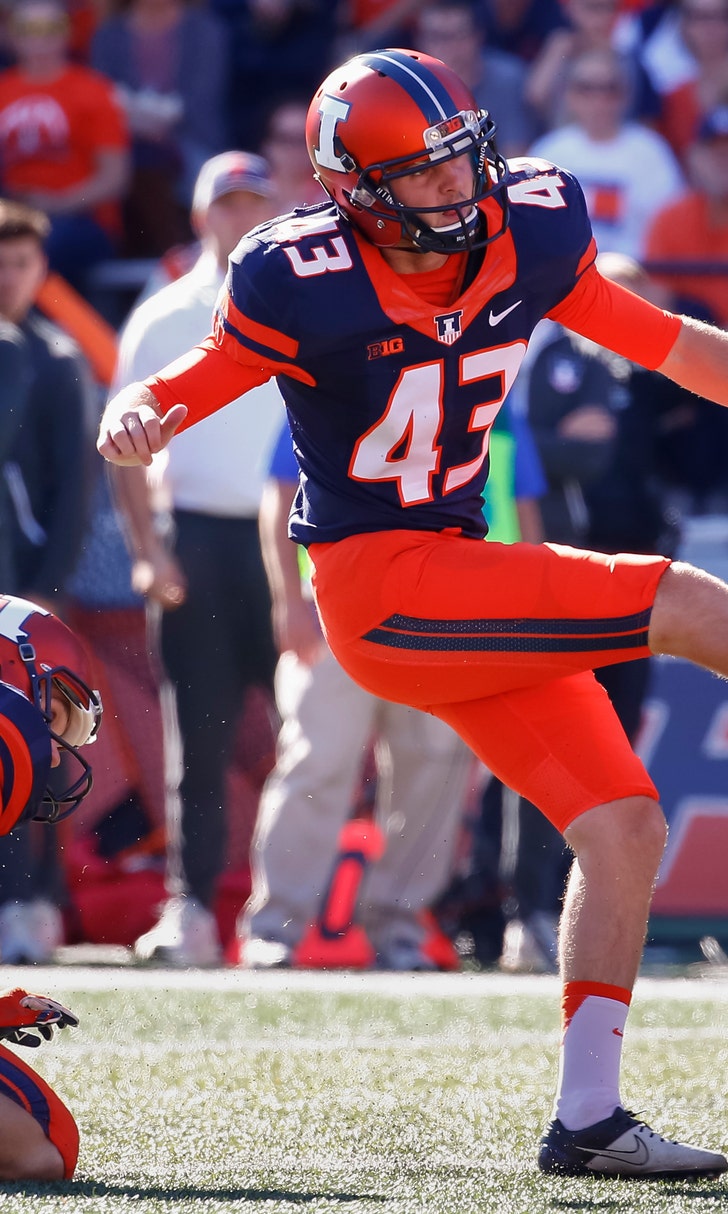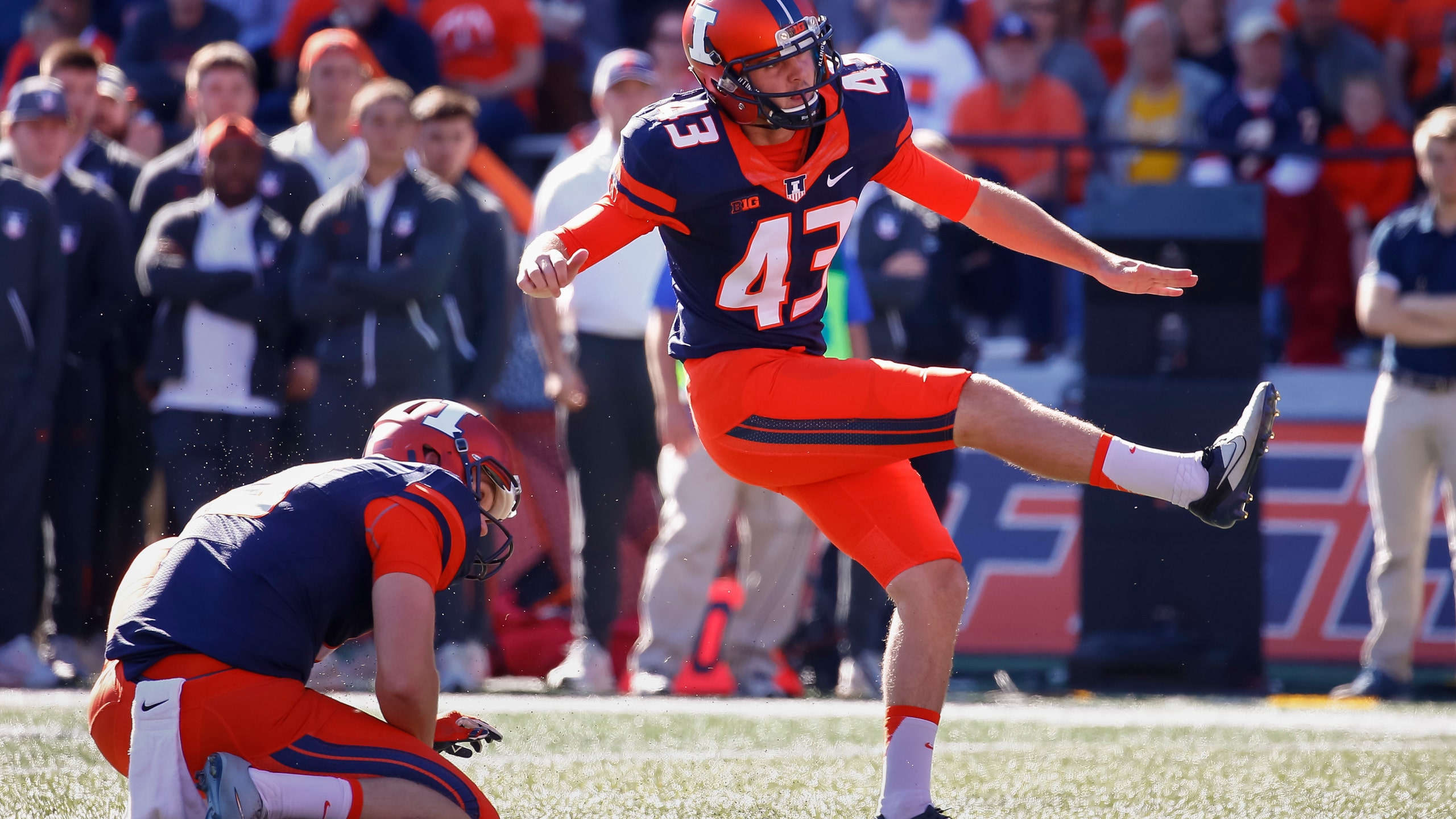 Illinois makes history by not kicking off in shutout loss to Iowa
BY Dan Carson • December 9, 2016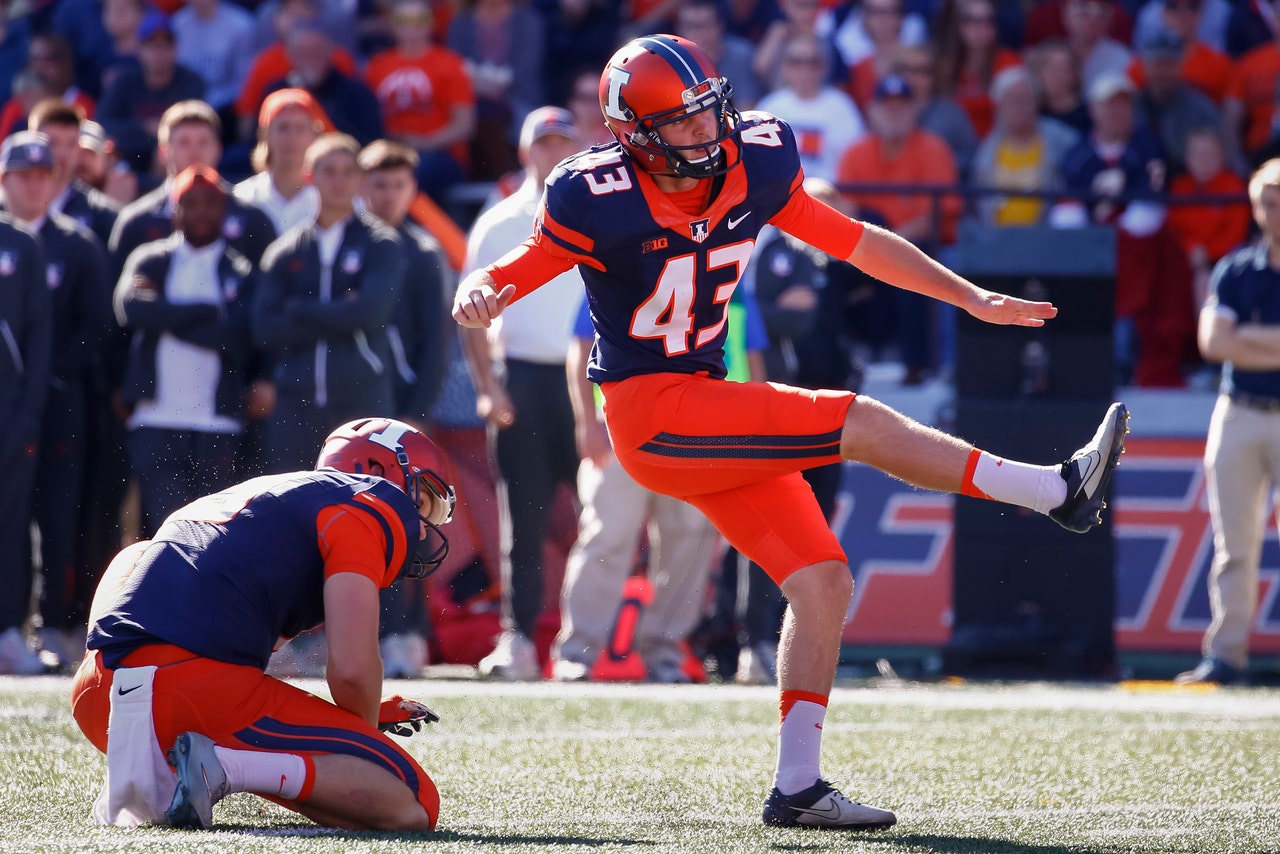 So this is a first, or at least appears to be a new threshold for Big Ten football.
There's no delicate way of putting this, but Illinois didn't kick off the ball today. Not once.
Through a Kirk Ferentz-y bit of magic, Iowa picked the wind and opted to kick off to the Illini at the beginning of each half during Saturday's game in Champaign—a game that saw Illinois punt 10—TEN—consecutive times en route to a 28-0 loss to the Iowa Hawkeyes.
The Internet had its fun at Illinois' expense.
Stay warm, Illinois kickers. Your time will come. Ostensibly.
Dan is on Twitter. No kicker no cry.
---