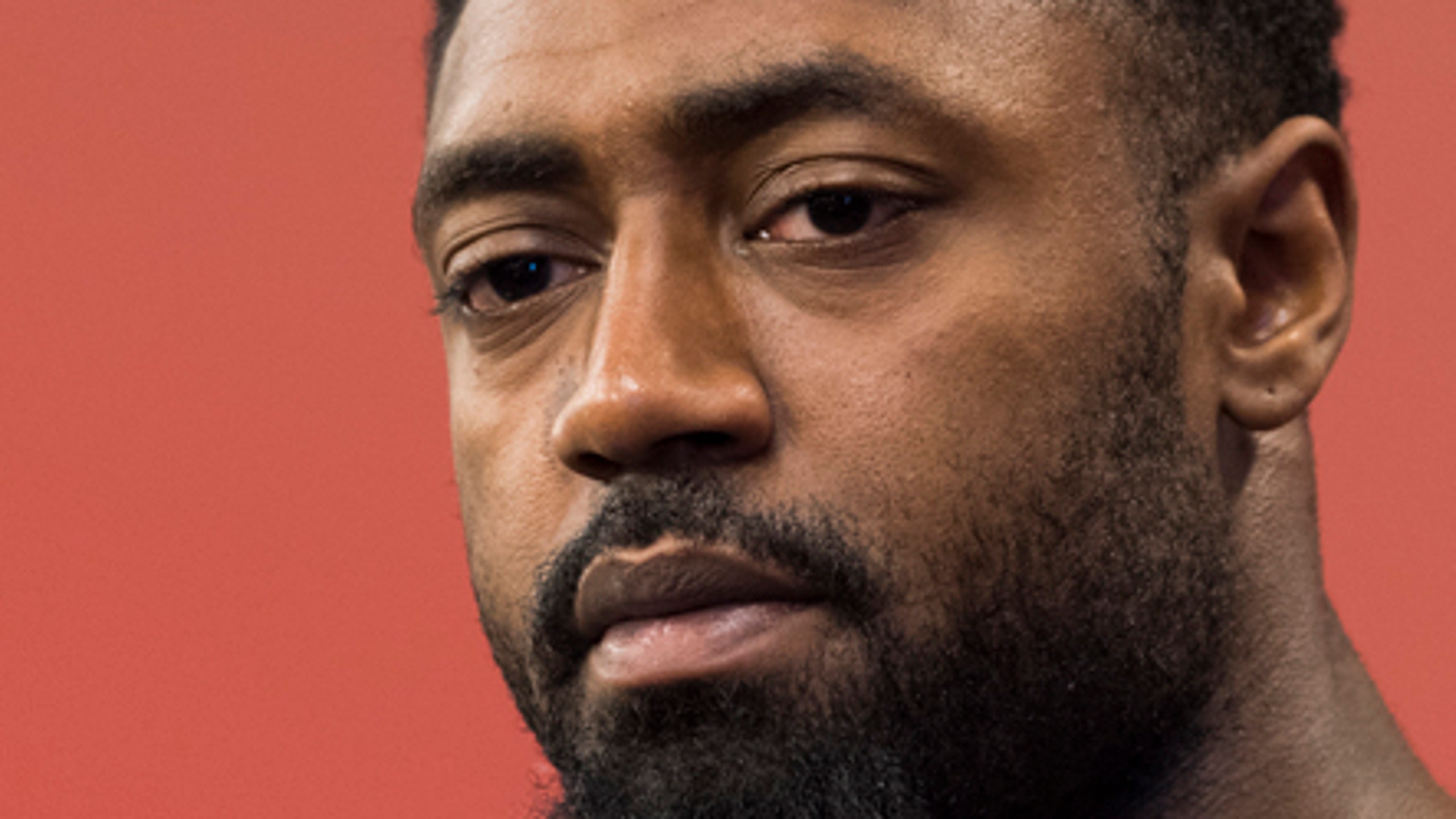 Huskers' Rose-Ivey: Racist posts show protest is needed
BY foxsports • September 26, 2016
LINCOLN, Neb. (AP) A Nebraska football player who took a knee during the national anthem before the game at Northwestern on Saturday night said Monday he and his family have received racially-charged criticism on social media, and said the responses show why the protest is necessary.
Senior linebacker Michael Rose-Ivey read an impassioned statement during the Cornhuskers' weekly media availability. Freshmen Mohamed Barry and DaiShon Neal joined Rose-Ivey on one knee in protest of racial injustice and police brutality.
Former high school classmates, friends, peers and some Huskers fans swiftly criticized the group on Facebook and Twitter, Rose-Ivey said.
''Some believe DaiShon, Mohamed and myself should be kicked off the team or suspended, while some said we deserved to be lynched or shot just like the other black people who have died recently. Others believe we should be hung before the anthem before the next game. These are actual statements we receive from fans,'' he said.
Rose-Ivey said the players were joining in solidarity with San Francisco 49ers backup quarterback Colin Kaepernick and other professional and amateur athletes who are kneeling or otherwise protesting unfair treatment of blacks in the United States.
The opportunity to use the platform was rare for the Huskers. Like many college teams, they are in the locker rooms during the anthem at Nebraska home games. At Northwestern, players are traditionally on the field. Rose-Ivey said he told coach Mike Riley and his team about his plans ahead of the game, and Riley supported him.
As the group took a knee, four of his teammates spontaneously helped the Northwestern band and others hold a giant U.S. flag over the field when there weren't enough people to keep it up. Zack Darlington said he and fellow sophomore Nick Gates, junior Drew Brown and senior Sam Hahn were together on the sideline when they noticed the flag drooping.
''I don't think any of us who held the flag did it to go out there and overshadow anyone,'' Darlington said. ''We were just standing there, and it looked like it was going to fall. I got nervous. I didn't want it to touch the ground. I know how sacred our flag is, so I wasn't going to let it touch the ground - not on my watch.''
Darlington said he didn't disagree with the cause, just the method of protest.
''Everyone can see there are a lot of African-American people being killed today, which makes people nervous,'' Darlington said. ''There are other ways possibly to protest that wouldn't disrespect our veterans and military and our country. I don't think they did it in spite of the military or of our veterans. I know they love this country. It's something they want to bring attention to, and I think rightly so.''
Riley said with 140 players on the roster there will be a wide range of opinions about the anthem protest.
''We have guys from all kinds of backgrounds, all parts of the country, we have a real nice - and I love it - melting pot,'' Riley said. ''And then you also have a bunch of kids who are in college, where you gain a whole new awareness of the world as you go, and you start to form those opinions that are going to make you who you are for the rest of your life.''
Rose-Ivey quoted Martin Luther King, referenced other civil rights champions and said it would be wrong for him to not speak out with his voice or by kneeling during the anthem.
''We did it understanding the implications of these actions,'' Rose-Ivey said, ''but what we didn't expect was the enormous amount of hateful, racially motivated comments we received from friends, peers, fans and members of the media about the method of protest.''
He said the reactions ''further underscore the need for this protest and give us just a small glimpse into the persistent problem of race, racism in this country and the divisive mentality of some Americans.''
Rose-Ivey said a number of people also sent him messages of support. ''That feels good, because it seems like the negative outweighs the positive,'' he said.
---
On the Net:
AP college football website: http://collegefootball.ap.org
---