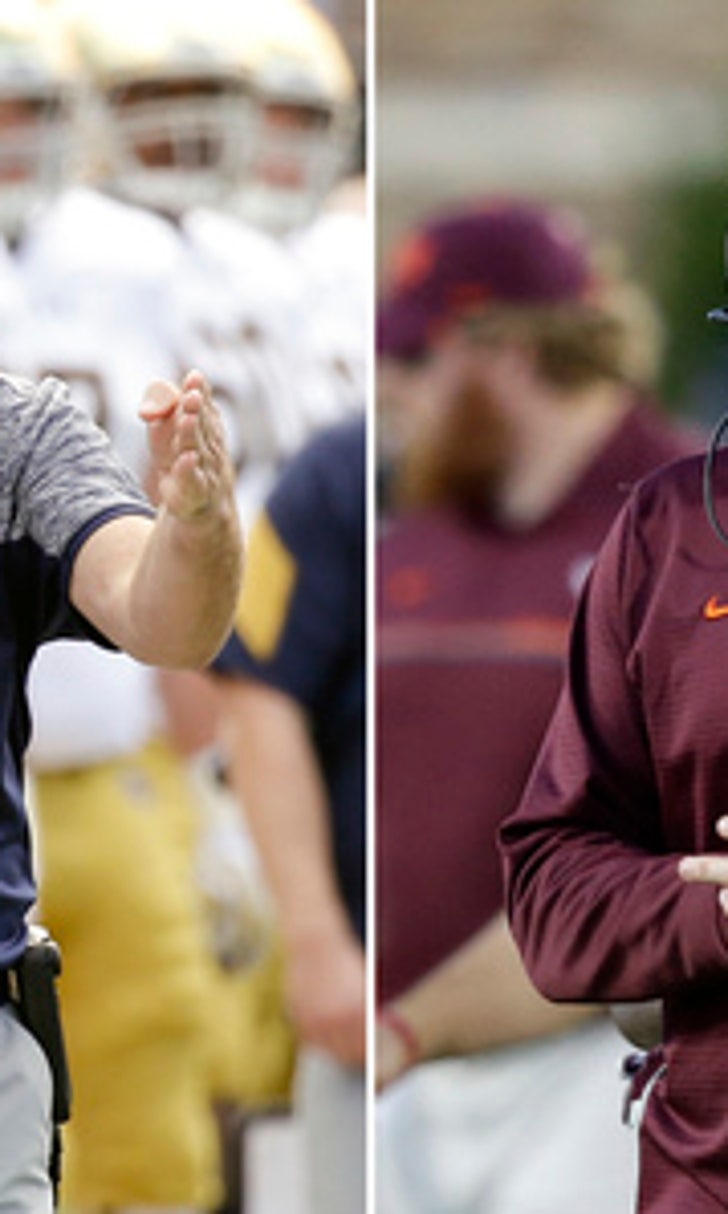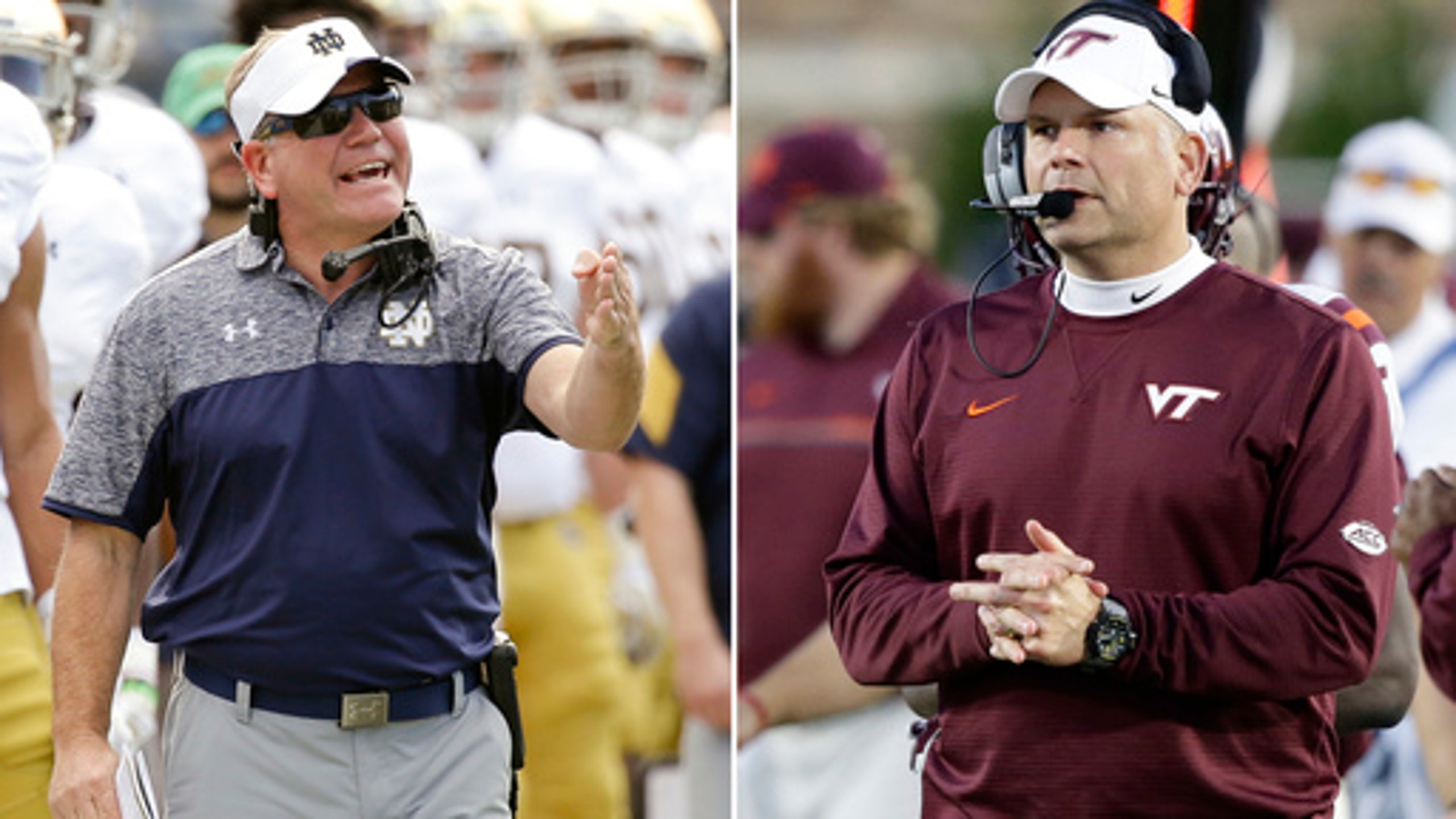 Hokies take break from ACC race, Irish seek strong finish
BY foxsports • November 18, 2016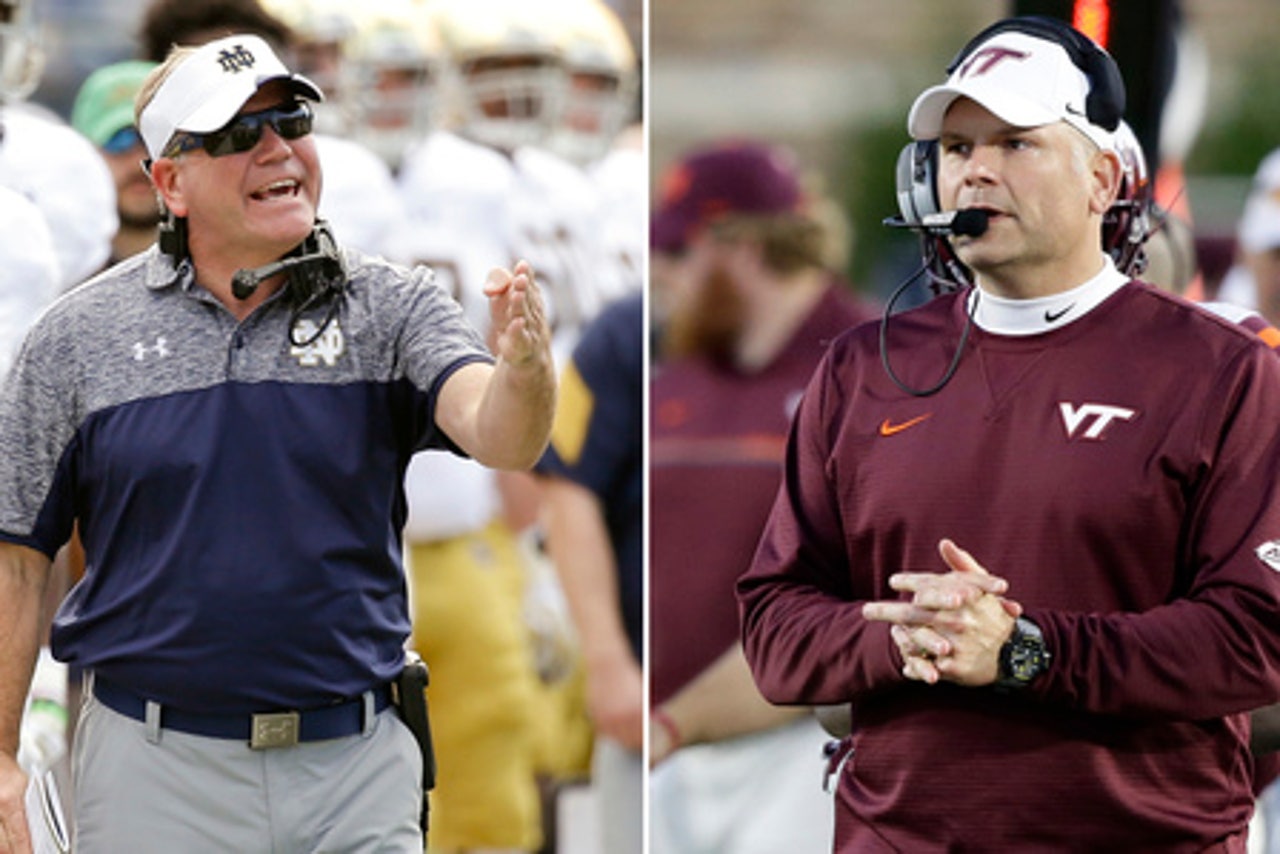 SOUTH BEND, Ind. (AP) Even though Virginia Tech in the midst of a conference championship race, Notre Dame with its losing record has more at stake when they face the Hokies for the first time.
The Fighting Irish (4-6) need to win their final two games to become bowl eligible and avoid becoming just the 14th team in 128 years of Notre Dame football to post a losing record. For Virginia Tech (7-3), the game has no bearing on its bid to win the Atlantic Coast Conference Coastal Division.
Notre Dame quarterback DeShone Kizer said avoiding the stigma of a losing season is a motivating factor in the final two games against the Hokies and USC.
''Six and six is a big feat to get to rather than being 5-7. We want to be a team who continues on a winning tradition at Notre Dame,'' he said.
Coach Brian Kelly believes Notre Dame's 44-6 victory over Army last week was its most complete game this season. He wants to see the Irish build on that.
''I want to make sure that how we play is going to be reflective of where we finish and how we build that for next year,'' he said.
The Hokies are coming off a disappointing 30-20 loss to Georgia Tech, so now must beat rival Virginia to clinch the division title. Virginia Tech coach Justin Fuente said the focus this week is on continuing to improve.
''This is an ongoing process and it's not always a straight ascension. This is a great opportunity and comes at a good time for us to go on the road and play a very talented team in what I'm sure will be a hostile environment,'' he said.
Other things to know about the Virginia Tech-Notre Dame game:
NOT AN OPTION
The defenses for both teams are happy to be returning to playing against more traditional offenses after facing triple option opponents. The Hokies played Georgia Tech, while the Irish faced Navy and Army in consecutive weeks. ''It's like a monkey off your back,'' Notre Dame linebacker Nyles Morgan said. ''It's back to basics.''
BALL SECURITY
It has been an issue in all of the Hokies' losses. Jerod Evans threw two interceptions in last week's loss to Georgia Tech, doubling his total for the season, and also fumbled. He still ranks fifth among all Power Five conference quarterbacks in efficiency, and the Hokies are tough to beat when they take care of the ball. Notre Dame's loss to Navy two weeks ago marked just the second time under Kelly that the Irish lost when not committing a turnover.
NO STREAKS
If Notre Dame fails to win Saturday it would mark the first season without consecutive victories since 1960. The Hokies are trying to avoid back-to-back losses for the first time since losing to Miami and to Duke in four overtimes in October 2015.
DEFENSIVE SETBACK
Virginia Tech allowed the Yellow Jackets to rush for 309 yards last week, but they have been stronger against the run in other games, allowing 144 yards on average. That's 40th nationally. They rank 14th against the pass, allowing 185 passing yards per game.
POOR RATINGS
The Army-Notre Dame game last week was the lowest-rated game in 26 seasons of NBC broadcasting Fighting Irish football games. The game averaged 1.52 million viewers. The previous low was against Air Force on Oct. 8, 2011, in a broadcast that averaged 1.59 million viewers. Notre Dame is averaging 2.89 million viewers this season, down 9 percent from last year.
---
AP Sports Writer Hank Kurz in Richmond, Virginia, contributed to this report.
---
More AP college football: www.collegefootball.ap.org and https://twitter.com/AP-Top25.
---