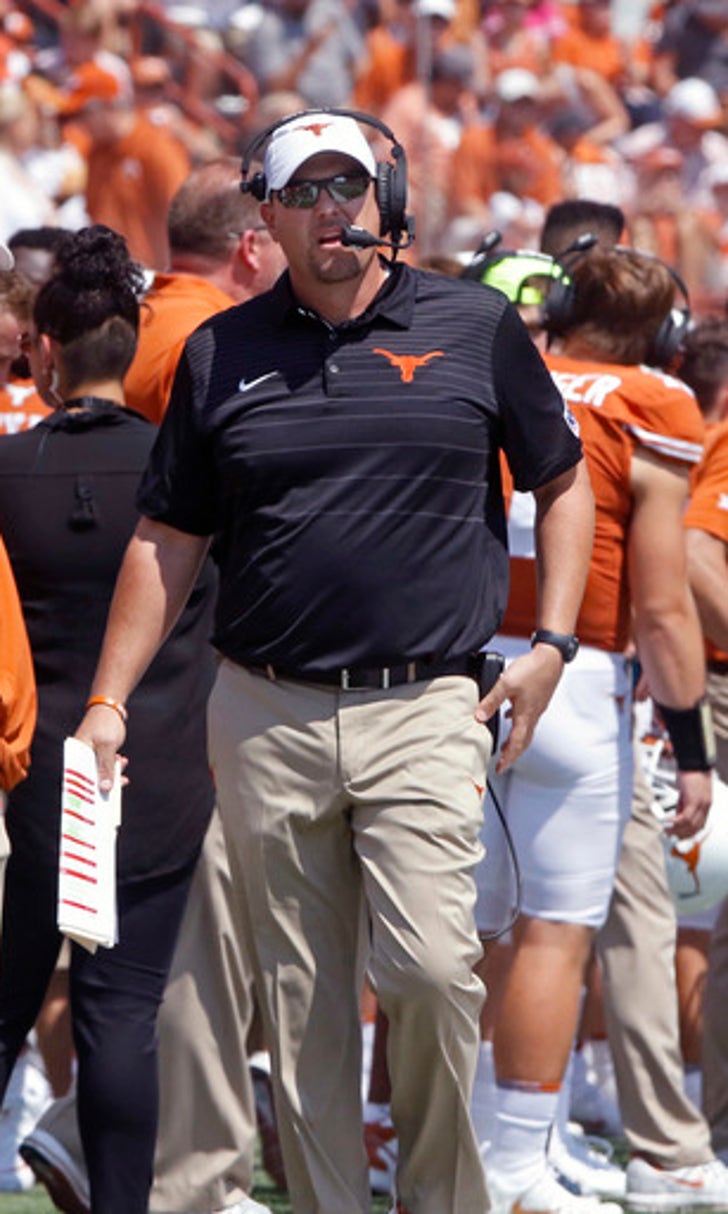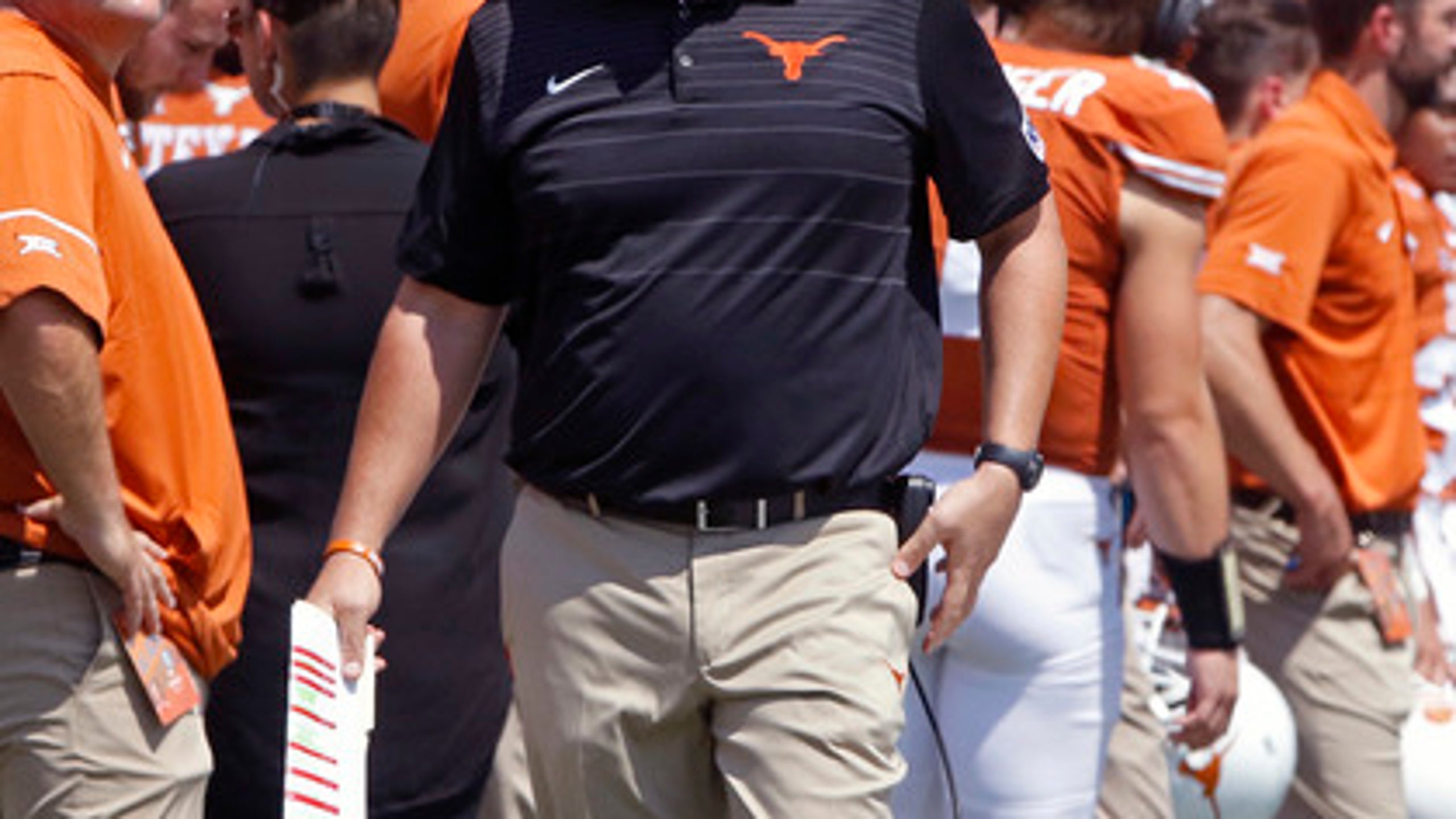 Herman says building Texas a marathon, not a sprint
BY AP • September 7, 2017
AUSTIN, Texas (AP) Tom Herman's first game at Texas was a dud, a home loss to Maryland punctuated by a smattering of late boos and debris tossed on the field from the crowd.
His message on Monday was a plea for some patience and a promise that all those breakdowns in a 51-41 defeat can be fixed.
''I get it. They are disappointed. They want the Longhorns to win and do well. So do we,'' Herman said Monday. ''We are building for the long haul. These nine months of training wasn't just to beat Maryland. It was to instill and solidify a culture and way of doing things. ... Did I think we were ahead of where we showed on Saturday? Yeah, I did.''
And unlike Kevin Sumlin down the road at Texas A&M, where a school regent called for Sumlin to be fired after the Aggies blew a huge lead in a loss at UCLA, Herman knows he's got plenty of time on his side. Saturday was just one game in a 5-year-guaranteed contract that pays him more than $5 million per year.
''Credit to (athletic director) Mike Perrin and (school President) Greg Fenves, I feel very confident, those two men, my bosses, have complete confidence in us and the way we are doing things here, and a very clear understanding this is a marathon, not a sprint,'' Herman said. ''Knowing those two guys are with me on the journey allows me to not feel any extra internal pressure or angst.''
Texas fans have been dragged through a three-year marathon of losing and saw Herman's 22-4 record in his two seasons at Houston as proof he'd be great out of the starting block. Herman's preseason swagger had boosted the expectations of the locals and even convinced the national media to cast the Longhorns as at Top 25 team to start the season.
Herman tried to back up to some history Monday, noting that Mack Brown, who won a national title at Texas and played for another, started 1-2 in his first season in 1998 ''and wound up doing pretty good here,'' and Nick Saban had a bad loss to Louisiana-Monroe when he first took over at Alabama.
''It happens when you're trying to build something,'' said Herman, who joined David McWilliams in 1987 and John Mackovic in 1992 as the only three coaches in program history to lose their debut.
Texas was heavily favored to beat Maryland and will be again this week when the Longhorns host San Jose State (1-1). But Herman said starting quarterback Shane Buechele will be held out of some practice after bruising his right throwing shoulder against Maryland.
That will thrust freshman Sam Ehlinger into the starting role until Buechele is cleared to return. Jerrod Heard, a former starting quarterback who moved to wide receiver, will also takes snaps from center this week, Herman said.
Buechele passed for 375 yards and two touchdowns and finished the game against Maryland but was hit hard several times. Buechele didn't know when he was hurt but woke up very sore the next day, Herman said.
''Shane is our starting quarterback. If he can play, he's going to play,'' Herman said. ''Is Sam ready? Not right now, but he will be. He's close, as close as any true freshman that I've been around.''
---
More college football: http://collegefootball.ap.org and https://twitter.com/AP-Top25
---
---