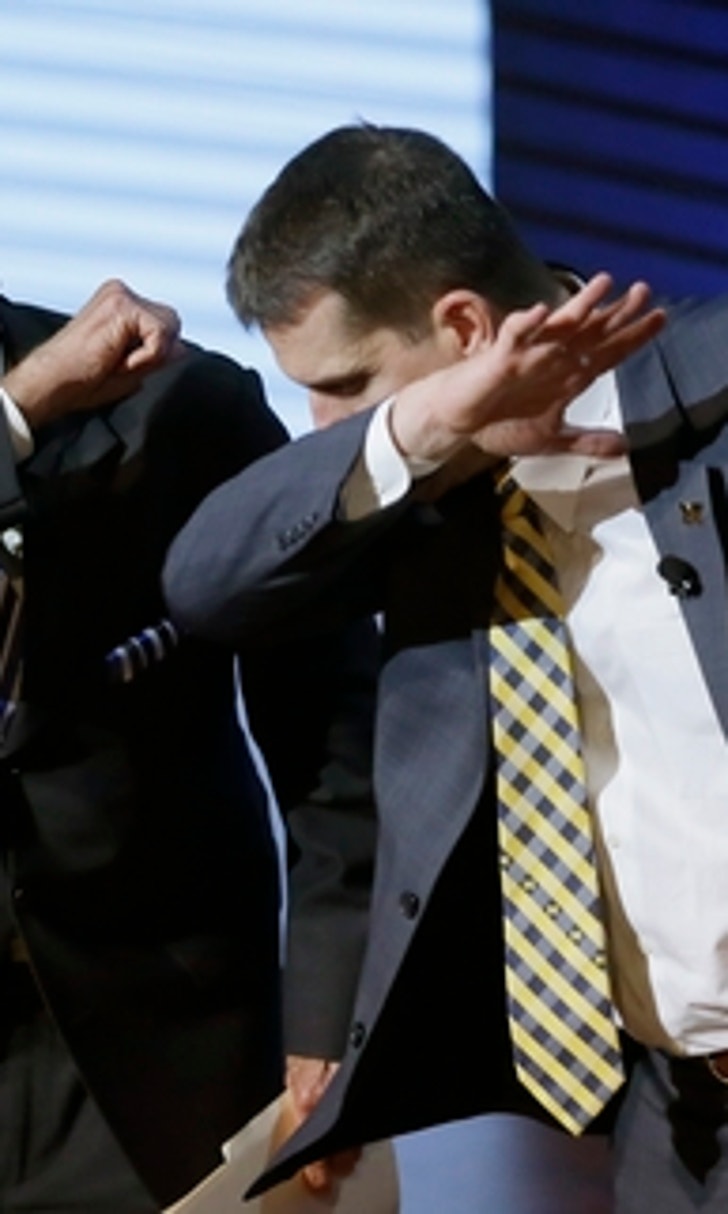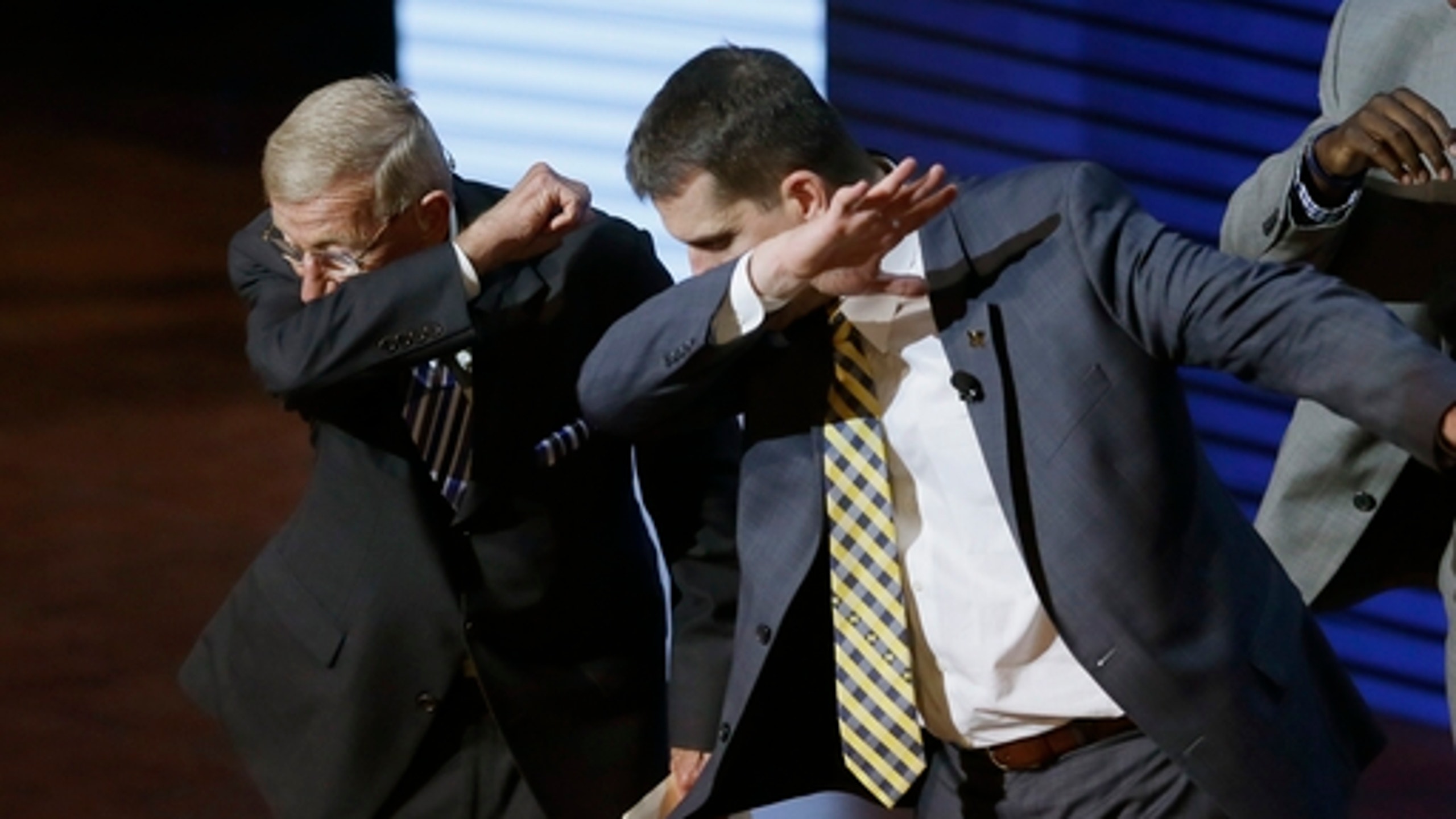 Harbaugh says he outworked all for signing day at Michigan
BY foxsports • February 3, 2016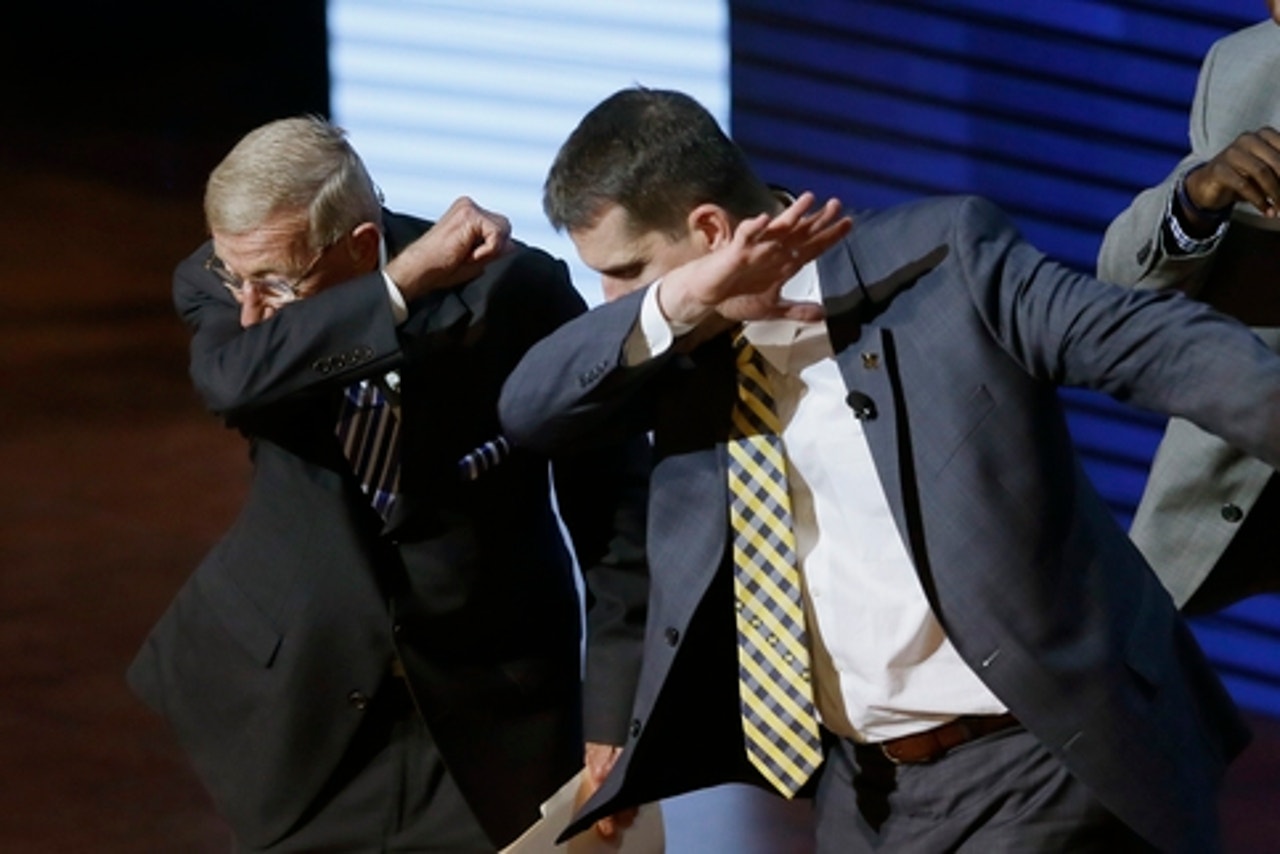 ANN ARBOR, Mich. (AP) Jim Harbaugh had four or five sleepovers and climbed a tree, doing whatever he thought it took to get a recruit to sign with Michigan.
''United, we outworked them all,'' Harbaugh told 3,500-plus people packed into an auditorium for a unique ''Signing With the Stars'' event Wednesday that included Tom Brady and Derek Jeter among others.
''I'm still trying to wrap my head around what just happened,'' former Michigan star Desmond Howard, one of the stars of the show.
Spectacle aside, the news was good for Michigan as Harbaugh prepares for his second season coaching at his alma mater:
Rashan Gary, the nation's top recruit, is going to be a Wolverine. The highly coveted defensive tackle will be reunited with high school teammate Jabrill Peppers, a three-way player at Michigan. Gary is one of five highly touted recruits from New Jersey in Harbaugh's second class at Michigan.
Harbaugh said 28 or 29 scholarships would be given, and seven of those recipients are already on campus and will be joining the Wolverines for another one of his push-the-envelope experiments. Entering his second year at his alma mater, Harbaugh plans to take his team to Florida for four practices during the school's spring break.
Other things to know:
Top 25 Class: Yes.
Best in class: The 6-foot-5, 292-pound Rashan Gary chose Michigan over Clemson and Southeastern Conference schools such as Alabama, Mississippi and Auburn. He is the first consensus No. 1 recruit to sign outside of the SEC since 2008, when Terrelle Pryor went to Ohio State.
Best of the rest: Devin Asiasi, who played for traditional power De La Salle High School in California, will get a chance to make a lot of plays because coach Jim Harbaugh loves having his quarterbacks throw to tight ends. The 6-foot-4, 265-pound Asiasi is rated as one of the best players at his position in the country.
Late addition: Elysee Mbem-Bosse, a linebacker from Georgia, was added relatively recently to the class. He will get a chance to play right away because Michigan will lose some linebackers to graduation.
One that got away: Donnie Corley, a wide receiver from Detroit, chose to enroll at Michigan State last month. The Wolverines don't need him next season because they have experienced receivers, but could've benefited from having him down the road.
How they'll fit in: Even though Gary will be in the spotlight next fall, he will be able to ease into a role with a team that has a lot of depth on the defensive line.
--
Online:
For the full list: http://www.mgoblue.com/sports/m-footbl/spec-rel/signing-day-2016.html
AP College Football website: collegefootball.ap.org
---