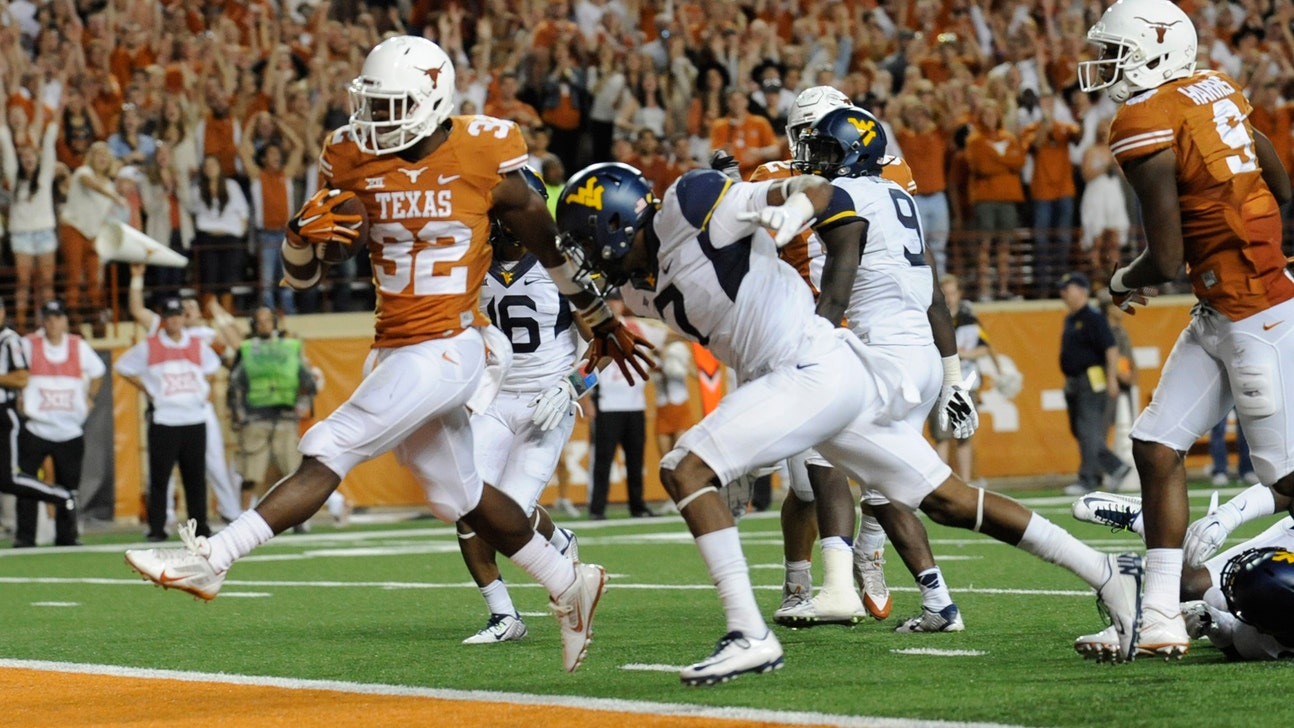 Gray among Texas' most consistent - and most important - performers
Published
Jun. 15, 2015 9:43 a.m. ET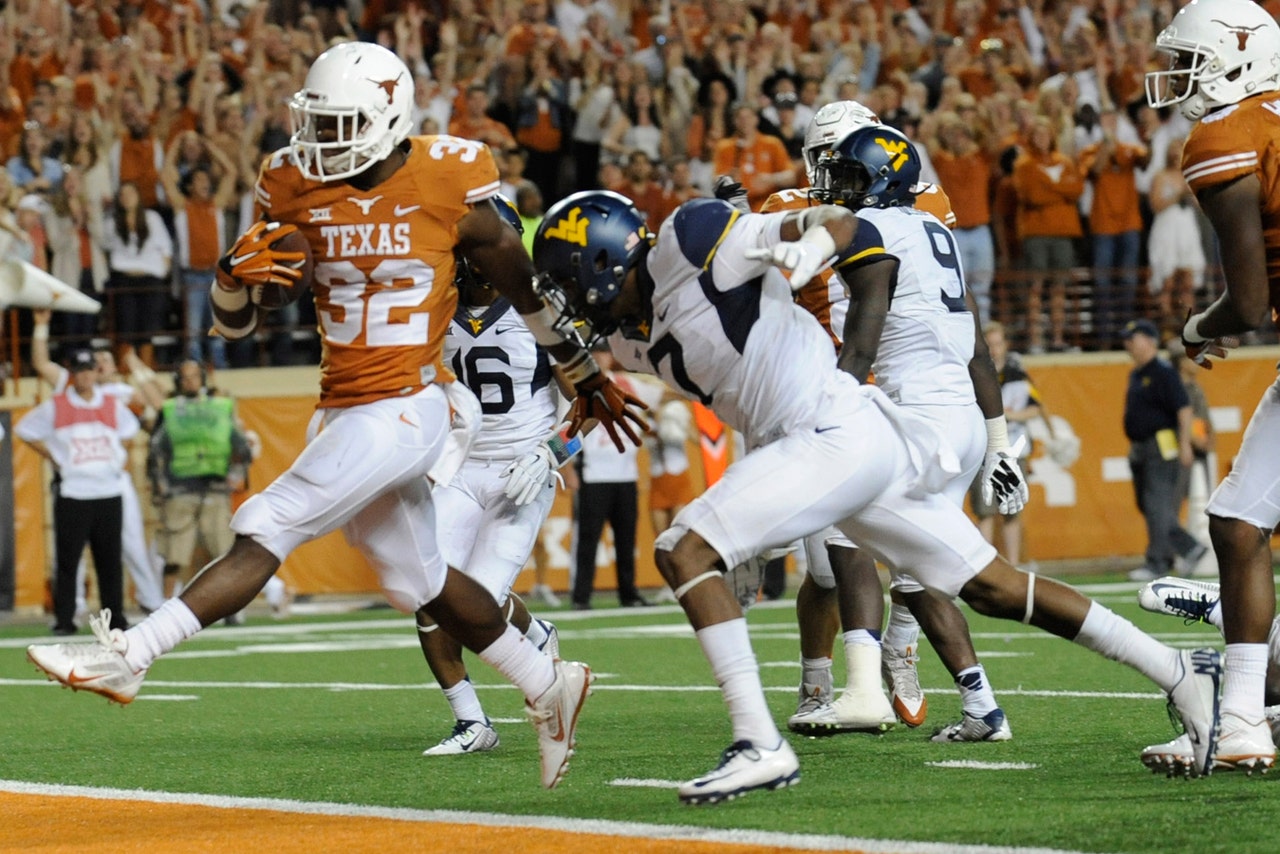 Texas coaches are hopeful they haven't seen the best of running back Johnathan Gray.
The senior-to-be hasn't lived up to the great expectations that followed him out of high school, but injuries more than anything have impeded his path to greatness with the Longhorns.
Gray stands out among five Texas players that Bleacher Report has grouped as the Longhorns' most consistent performers returning for 2015. And it's easy to put the 5-foot-11, 210-pound back at the top of the list as Texas' most important players entering next season. 
Gray's senior-season potential was on display late in 2014 when, finally feeling like himself after a long rehab from an Achilles injury, tore up West Virginia's defense for 101 yards and three touchdowns in a Texas victory.
With an improved offensive line coming in 2015, and potentially more predictable play at quarterback, Gray, who hasn't topped 780 rushing yards in any of his first three seasons, could finally have that breakout year.
For the first time in his career, he will be the featured back. Last year he split time with Malcolm Brown, who will take his shot at the NFL in 2015. Texas is implementing an up-tempo, spread attack that could also help open gaps for Gray, the lone proven producer on the entire Longhorns' offensive unit, so it stands to reason that the coaching staff will utilize Gray like never before as the offense gains traction.
The four other players Bleacher Report singled out as Texas' most consistent performers include safety Dylan Haines, Jason Hall, right guard Kent Perkins, center Taylor Doyle and hard-hitting safety Jason Hall.
(h/t Bleacher Report)
Photo Credit: Brendan Maloney-USA TODAY Sports
---