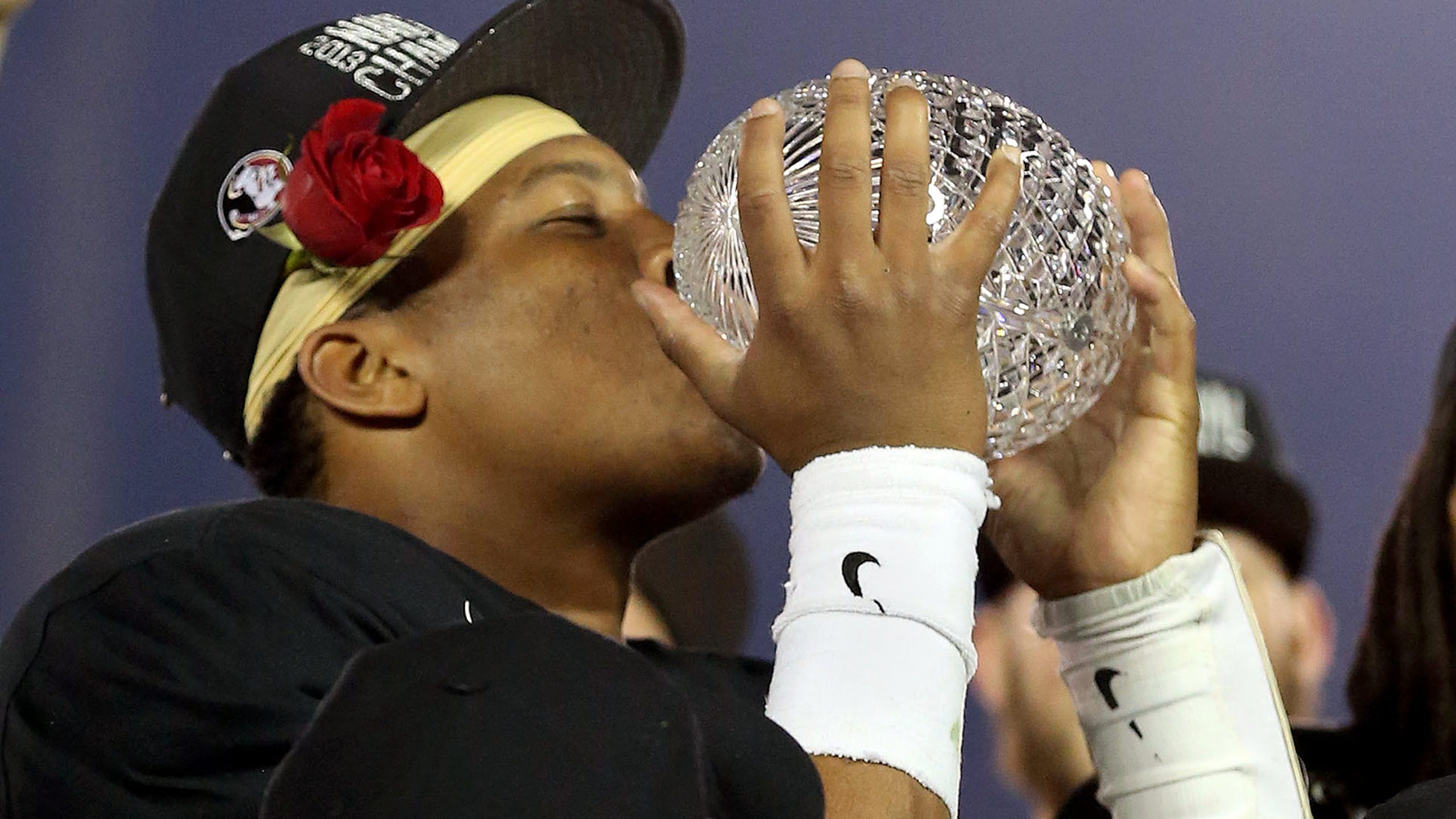 Glass football no longer important, but still rakes in cash
BY foxsports • February 19, 2014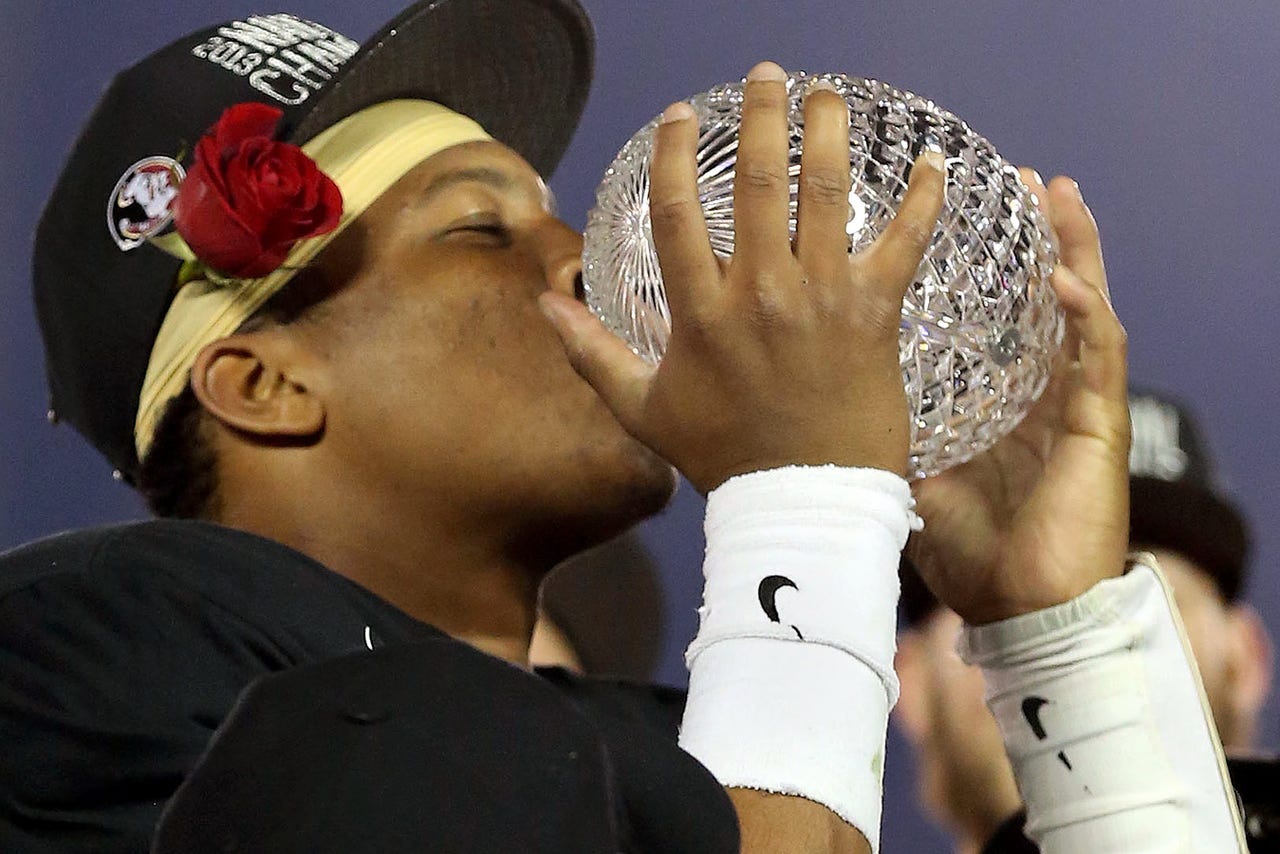 The famed glass football will no longer be awarded to the recognized national champion of college football. But that doesn't mean some company out there isn't willing to pony up cash to put its name on the trophy.
"Some company," thy name is Amway.
According to CBS, the marketing and products-distribution monster is expected to be named the new corporate sponsor of the crystal pigskin, officially known as the American Football Coaches Association National Championship Trophy. Dr. Pepper has been the sponsor of the trophy since 2009.
The trophy was first awarded in 1986 and was awarded to the winner of the BCS championship game from 1998-2013, including this last season with Florida State.
But with the College Football Playoff era beginning next season, the trophy — an 8-pound Waterford crystal sculpture worth $30,000 — will no longer carry the same importance. While it will still be awarded to the team that finished the season No. 1 in the coaches' poll, the AFCA was notified in the last year that it will not be the official championship trophy of the playoff.
The report did not say how much Amway will pay for the naming rights, nor did it state for how long the deal would run. But CBS did report that the AFCA scheduled a Wednesday news conference call to talk about "the USA Today coaches' poll and AFCA coaches' trophy."
---