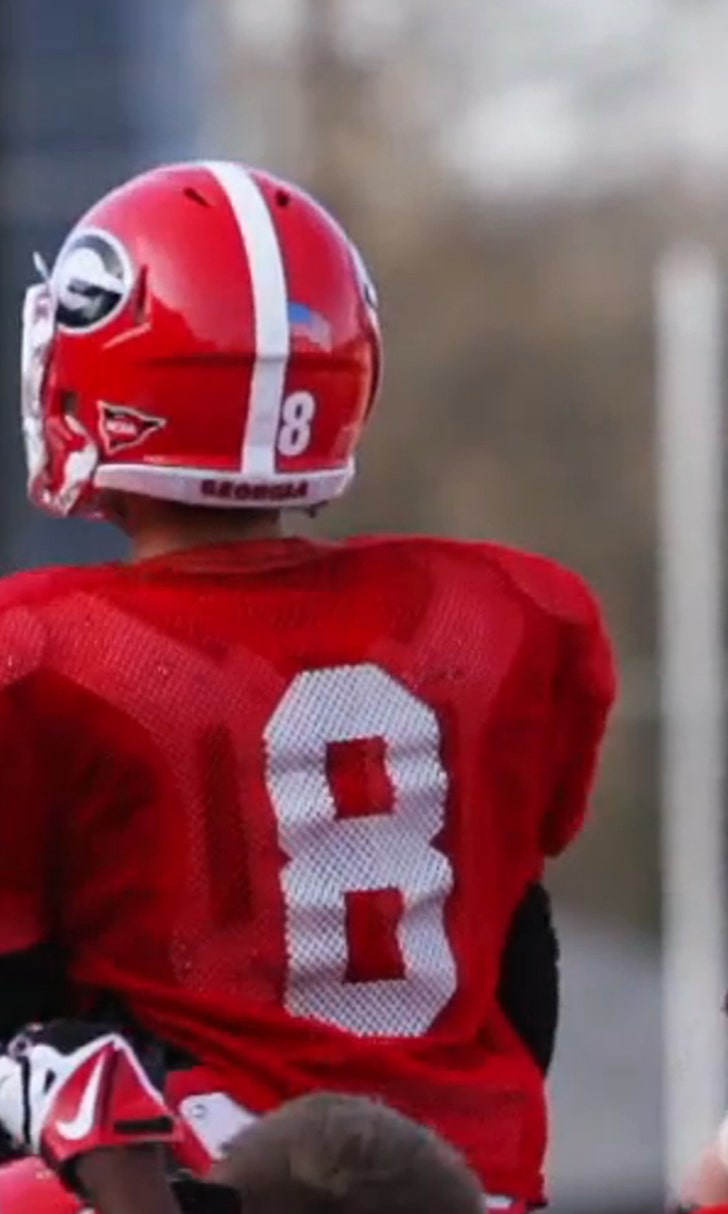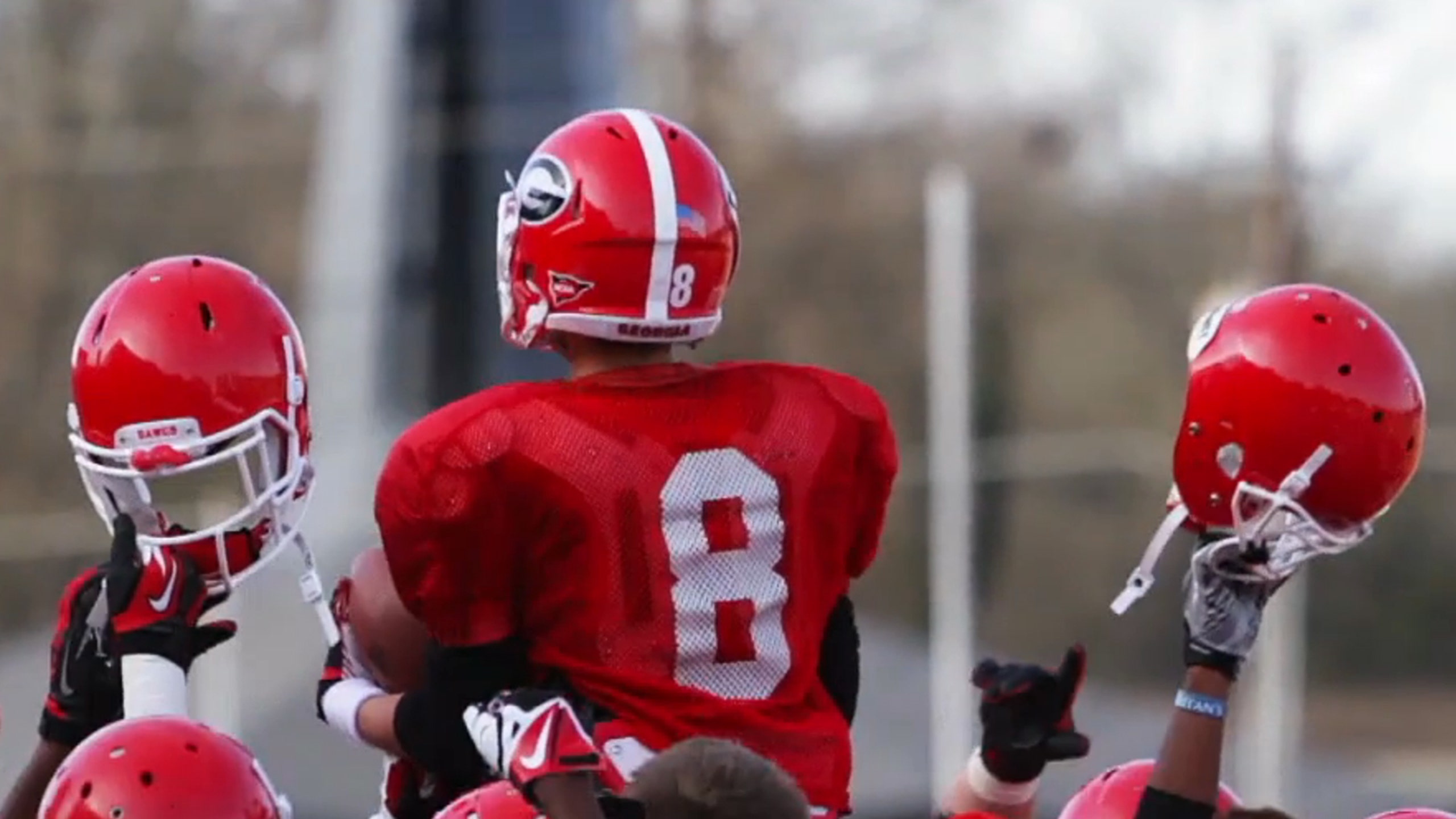 Georgia makes a young Bulldog fan's ultimate dream come true
BY foxsports • December 24, 2013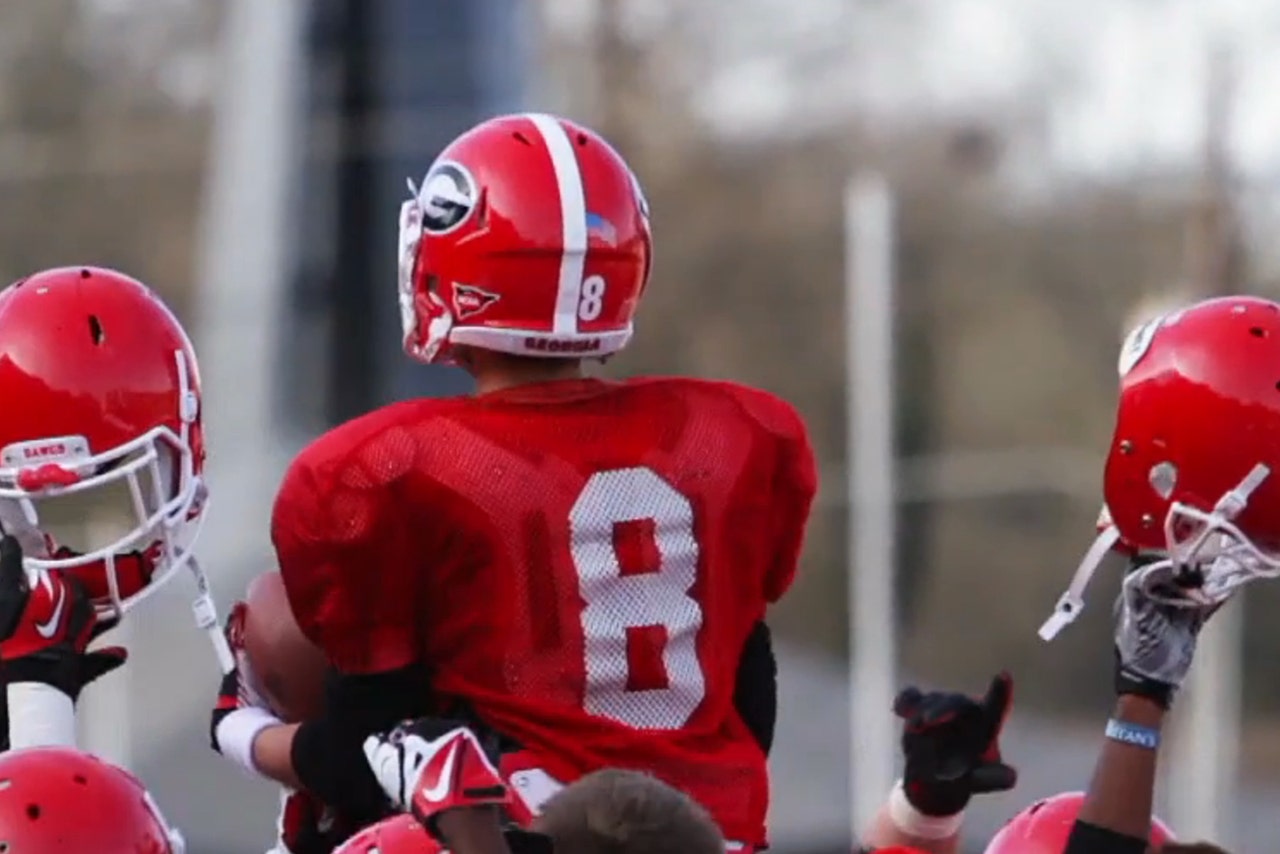 Joseph Liguori had a simple dream.
He didn't want an extravangant vacation. 
He didn't want an expensive gift.
He didn't want to spend a day with the president.
Liguori wanted to be a Georgia football tight end and experience what it's like to run around with the Bulldogs and catch a few passes.
Through the Make-A-Wish Foundation, Georgia made his dream come true, welcoming Liguori out to last Friday's practice. They gave him everything -- a Bulldogs helmet, a red No. 8 jersey to stretch over his shoulder pads, gloves, wristbands, a UGA shirt and shorts -- and mixed him in with the offense during drills.
He got hands-on instruction from tight end coach John Lilly and a final play drawn up by head coach Mark Richt that ended in the end zone with a massive team celebration.
Georgia made a video of Liguori's day and released so we could all share it for the holidays. The video can be seen below, and we highly suggest you take two minutes out of your busy holiday schedule to watch. Kudos to Richt, Lilly and the entire Bulldogs program for making this happen.
Joseph's Wish from Georgia Football on Vimeo.
---