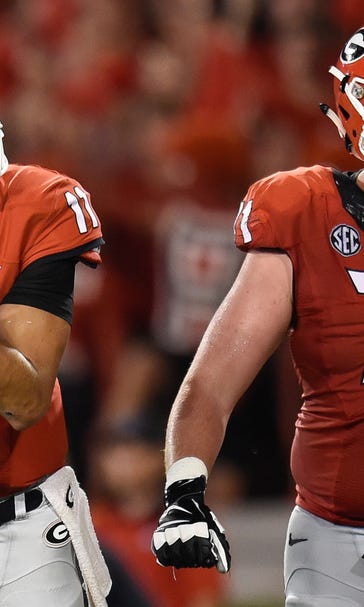 Georgia blows up its offensive line
November 3, 2015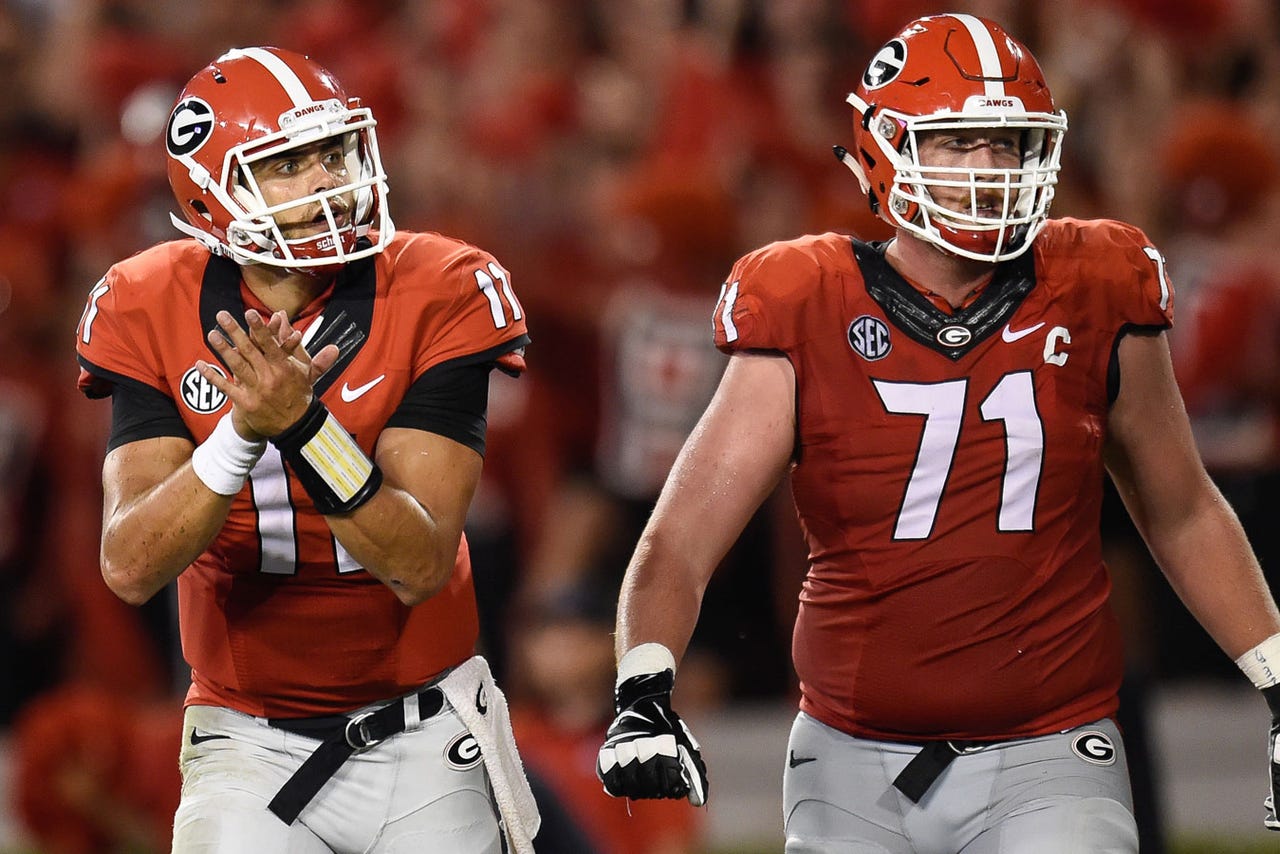 During his introductory press conference in anticipation for Kentucky week, Mark Richt promised competition would ensue this week in practice. 
"We're basically competing this week at a lot of positions, especially on offense, just making sure the guys aren't too comfortable," Richt said. "I guess the bottom line is we want to get the best 11 on the field for whatever situation it calls."
Well we know Richt was being honest, as Georgia began the week of practice by reshuffling its entire offensive line, according to Dawg Nation.
Right guard Greg Pyke has been benched in favor of sophomore Dyshon Sims. John Theus has switched from left tackle to right tackle. Isaiah Wynn has moved from left guard to left tackle and Kolton Houston has moved from right tackle to left guard. The only position that remains untouched is center Brandon Kublanow. 
If the moves help fix the run game, it should only aid the Dawgs struggling pass game and help whichever quarterback is named starter for Kentucky.
(h/t Dawg Nation)
---
---