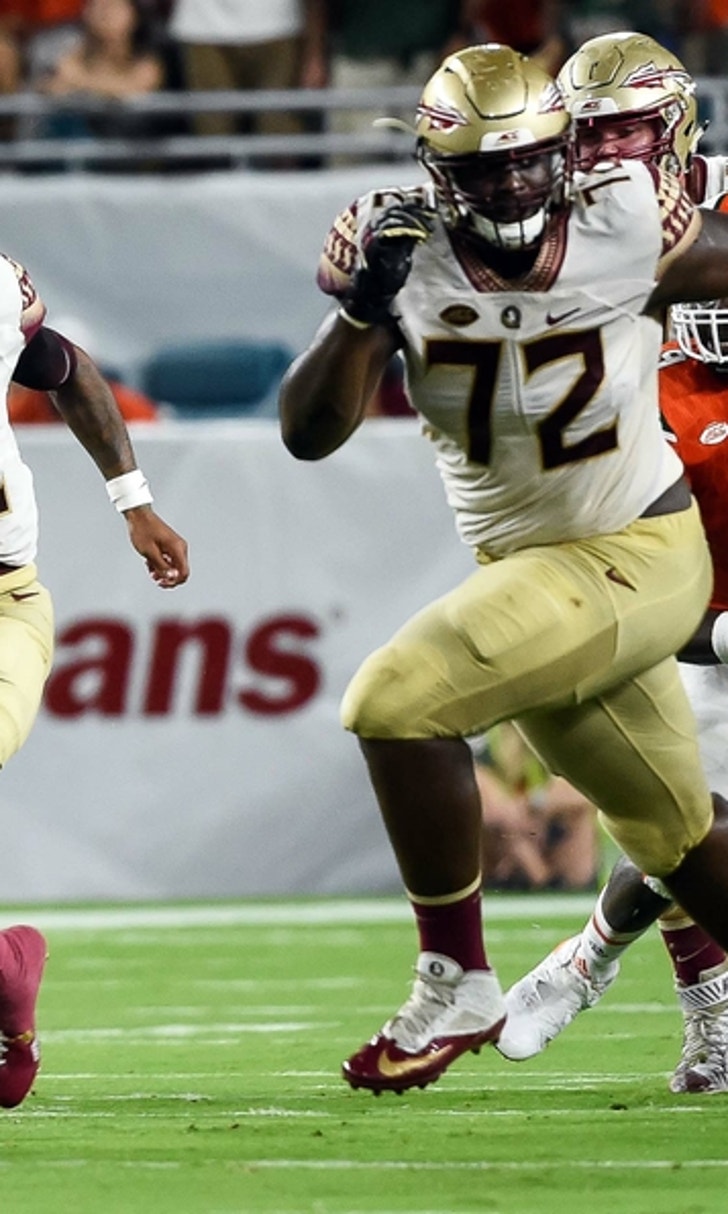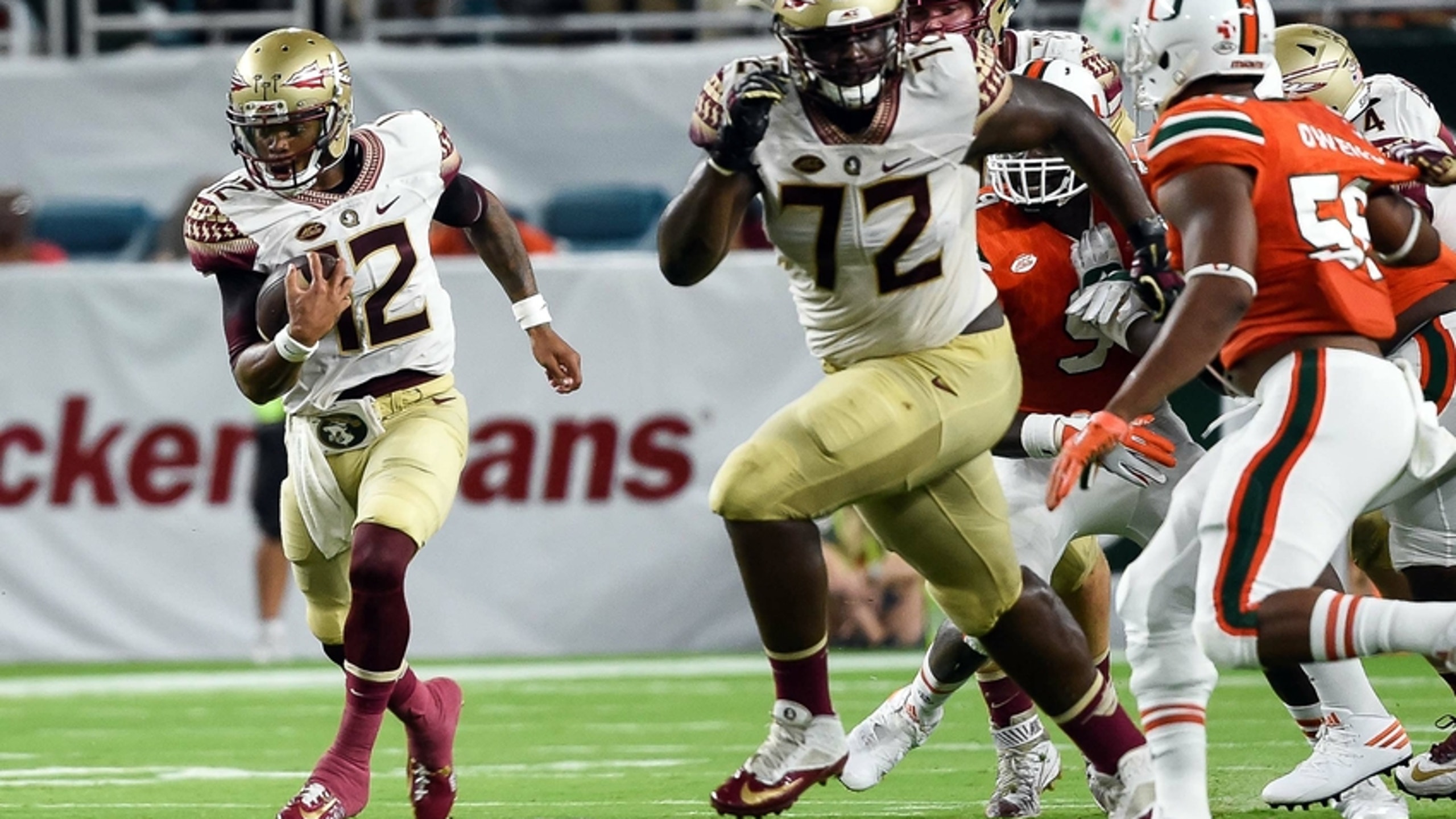 FSU Football: Deondre Francois Earns Respect in Win Over Miami
BY foxsports • October 12, 2016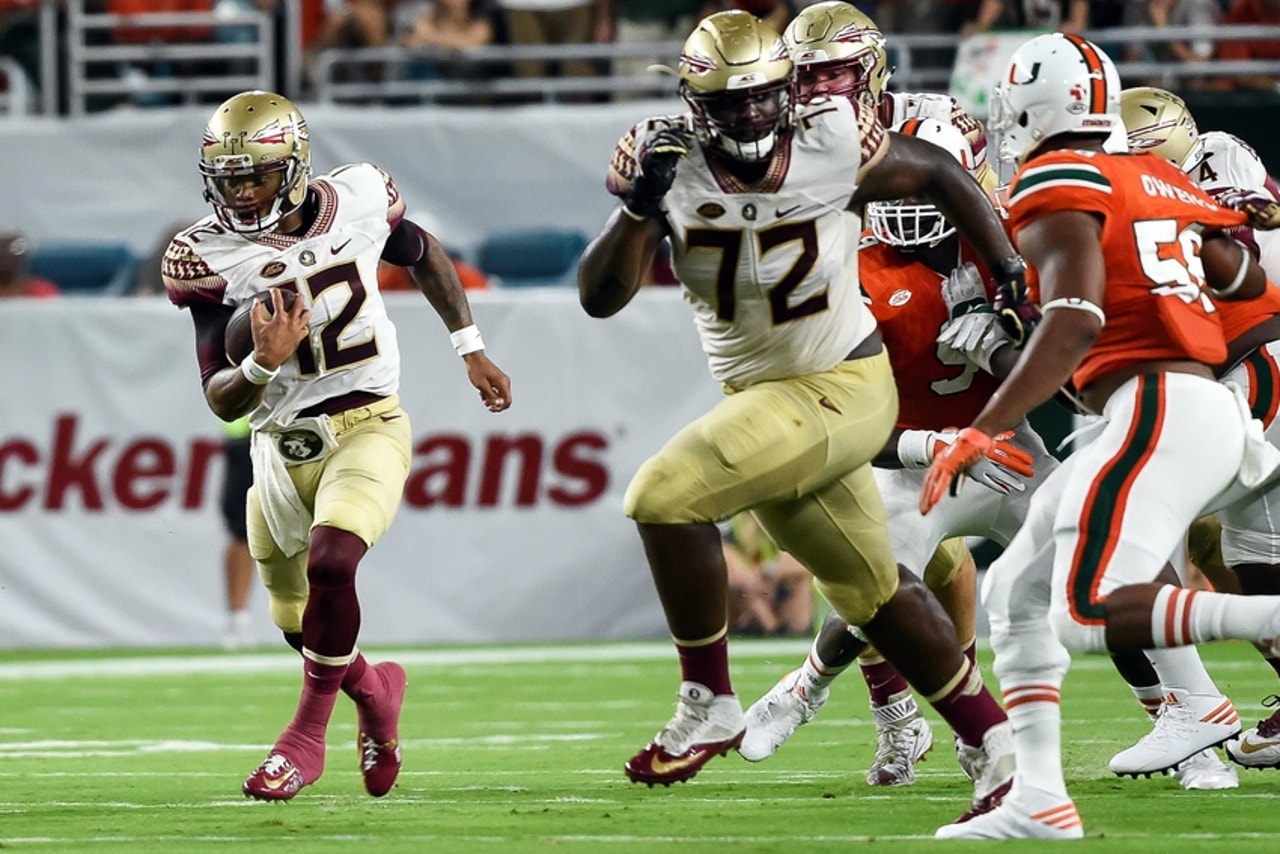 As FSU football got their seventh win in a row over Miami, Deondre Francois earned national praise for his toughness in the victory.
Entering the 2016 season, there was no question that Deondre Francois had the talent to be quarterback of the Florida State Seminoles. As a redshirt freshman who hadn't played a snap in his career, question did remain about his ability to play through maybe the toughest schedule in FSU history.
The first five games included talented defenses from Ole Miss and North Carolina, but nothing like what he saw Saturday against the rival Miami Hurricanes. D12 took his share of hits and had to leave the game for a moment with an apparent shoulder injury, but stuck it out and threw for 234 yards and two touchdowns in the win:
The performance and toughness from Francois has earned him national praise, such as the Sporting News:
Francois' first six starts have seen ups (419 yards in a victory against Ole Miss), downs (101 yards in a loss against Louisville) and ups-and-downs (372 yards in a loss to North Carolina). He showed poise in the third quarter with the Seminoles trailing 13-3…and won the head-to-head battle with Miami's Brad Kaaya,
From Sports Illustrated:
Coach Jimbo Fisher kept most of Francois's looks short to prevent the injured quarterback from having to chuck the ball deep downfield, but Francois's toughness to fight through the pain and keep Florida State's offense moving was still impressive.
Even getting some love from the Miami Herald:
He wasn't consistently sharp but was when it counted, completing a 59-yard scoring pass to Dalvin Cook even as he was sandwiched after releasing the ball by UM defensive ends Pat Bethel and Demetrius Jackson, who was penalized for a personal foul.
To understand the type of person – not quarterback, but person – that is leading this team, here's his postgame quote to the Orlando Sentinel:
"It didn't matter if I felt good," Francois said. "I'm the quarterback of this team, and they needed me. So I went back into the game."
No one is saying that he is going to be the second coming of Jameis Winston, Charlie Ward or Chris Weinke…at least not at the moment. But with that attitude, work ethic and toughness, the 'Noles are going to be just fine with D12 in the backfield.
More from Chop Chat
This article originally appeared on
---