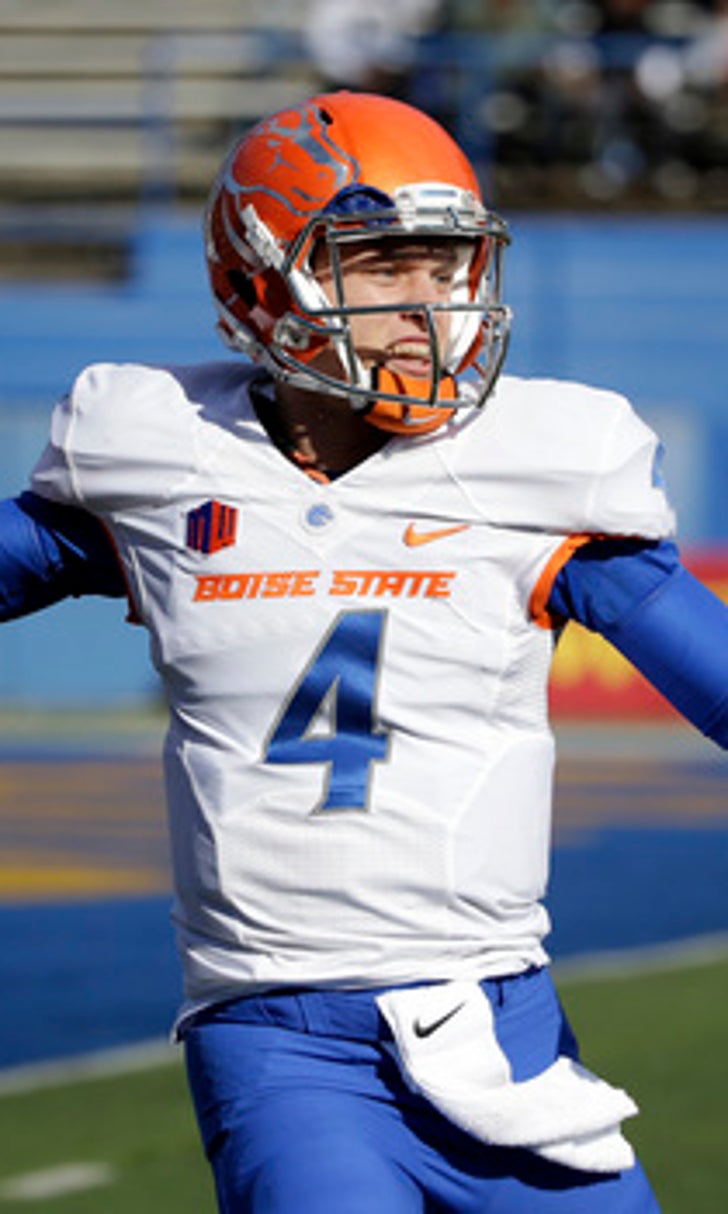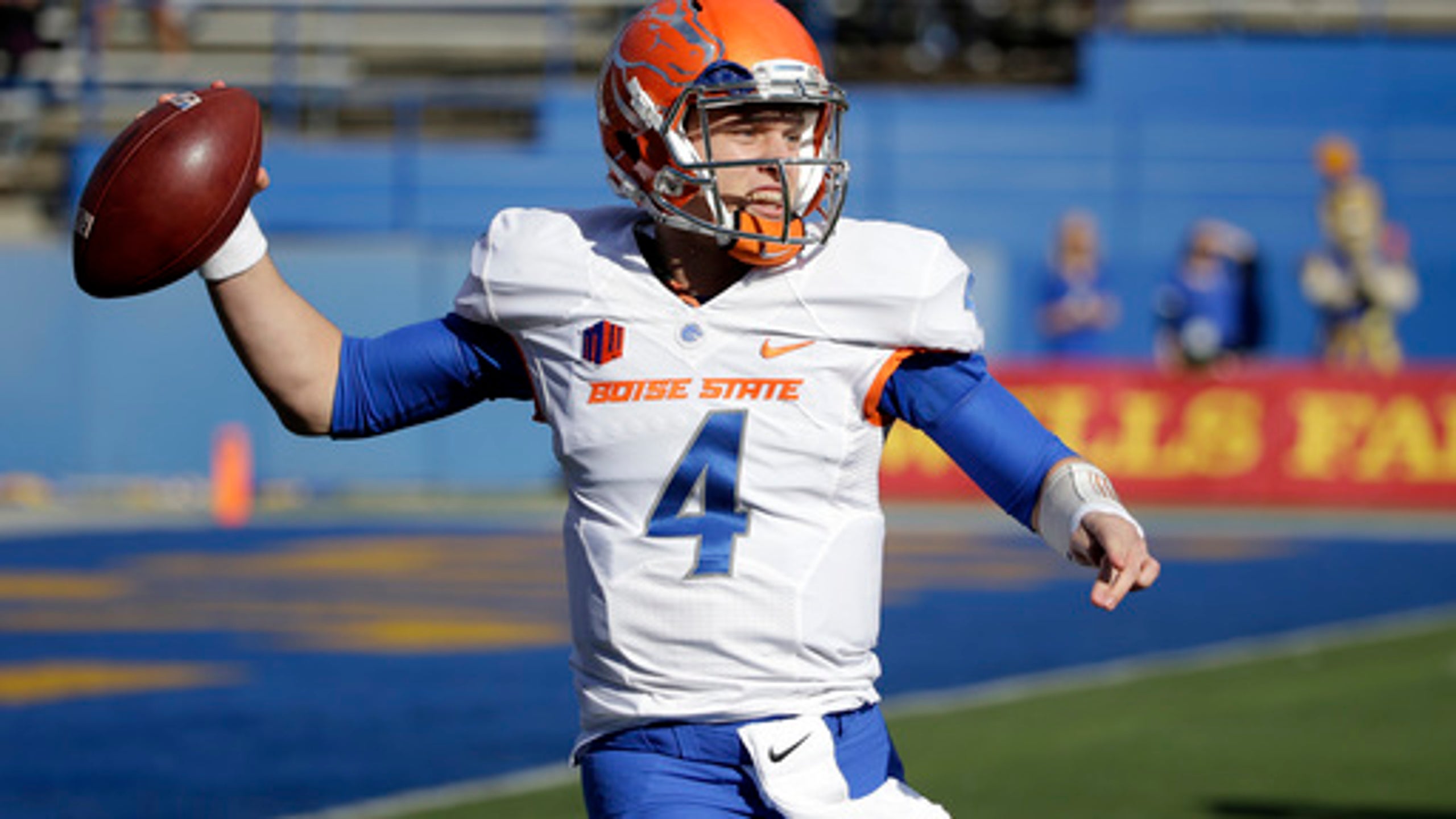 From 1 QB's shadow to another for Boise State's Brett Rypien
BY foxsports • September 7, 2016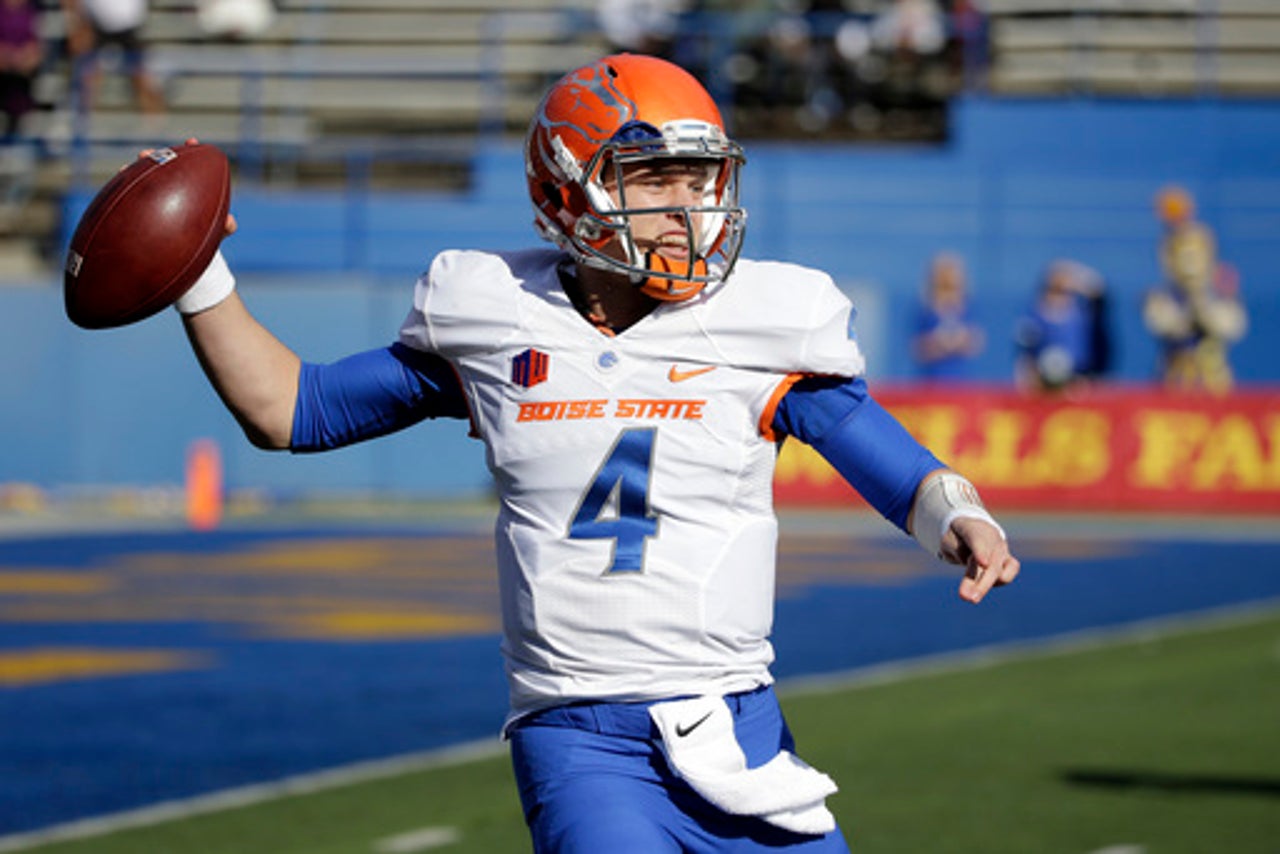 Brett Rypien grew up in a crimson family 90 minutes north of the Washington State campus where his uncle Mark is immortalized in the school's athletic hall of fame as part of the great lineage of Cougars quarterbacks.
Rypien was a record-setting prep quarterback at the same high school where his uncle was a star, and the choice of where he played collegiately was based on where he wanted to go, not who came to find him. Going to Washington State was not what Rypien wanted, however.
He didn't want to always face the comparisons to what his uncle did at the school three decades ago. He wanted his own college experience.
So when Rypien finally chose to play at Boise State, he avoided the endless comparisons to his uncle. But he was also stepping into a different kind of shadow.
''It let me step out of Mark's shadow and into Kellen Moore's,'' Rypien joked this week.
All kidding aside, there will be significant strife in the Rypien family this weekend when Washington State travels to face Boise State. What was initially supposed to be the marquee non-conference opportunity for Boise State this season is now also a seemingly must-win game for the Cougars after they got stunned at home by Eastern Washington on the opening weekend.
While the Cougars were getting shocked by an FCS program in Week 1 for the second straight year, Rypien was putting up numbers in the Broncos opener at Louisiana that make Boise State fans salivate over what's to come with the young quarterback. Rypien threw for 304 yards in the first half as Boise State scored touchdowns on five of its first seven possessions. Rypien finished with 347 yards passing, the sixth time in his young career that he's topped the 300-yard mark.
Last season was supposed to be a year of watching for Rypien. He was going to follow the plan Boise State used with Moore - redshirt as a freshman - before taking charge of the program. That plan lasted all of three games. When Ryan Finley went down with an ankle injury in the first half against Idaho State and the team realized it was going to be a significant injury, the call went out to Rypien.
''You think you're redshirting and then all of a sudden you're thrown into the fire,'' Rypien said. ''It was kind of a blur to be honest.''
Rypien finished last season leading the Mountain West with 3,353 yards passing and was the conference freshman of the year. He threw for 506 yards against New Mexico and capped his year with 377 yards passing and three touchdowns in the Poinsettia Bowl blowout of Northern Illinois.
''There is a tremendous amount of stuff he's got to get better at from fundamentals to understanding to situational football to leading and these are all things that have been addressed,'' Boise State coach Bryan Harsin said. ''And the thing about Brett is I wouldn't say the way he played was always the most impressive, but the most impressive thing is what he's done since he's played to put himself in a better position this year, hopefully.''
This is the only week there will be strained allegiances in the Rypien family. Mark's been an invaluable resource for his nephew on various football related issues in the past. He even flew out to Virginia last September when Brett made his first career start against the Cavaliers.
''I know it's going to be difficult on him. He's already told me, he hopes I throw for a lot of yards in that game, but we lose by three,'' Brett Rypien said. ''I know where his heart is at for sure, but it's going to be tough, I think, on him.''
---
Online: AP College Football site: http://collegefootball.ap.org/
---