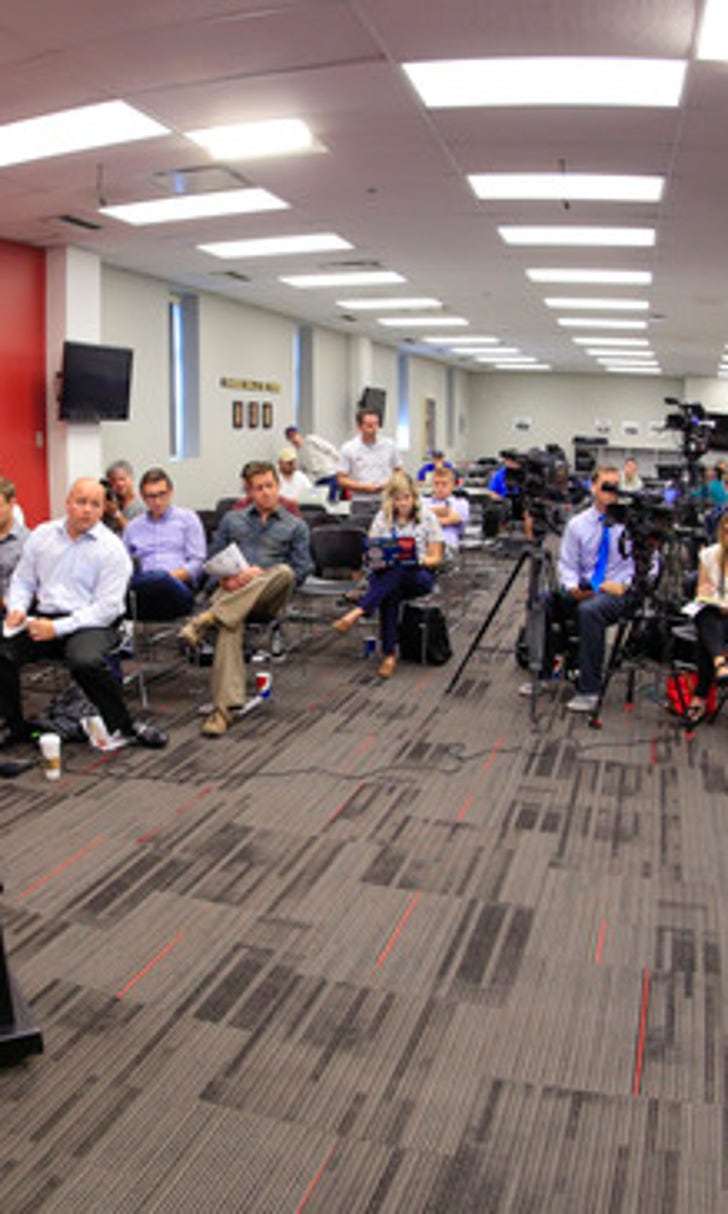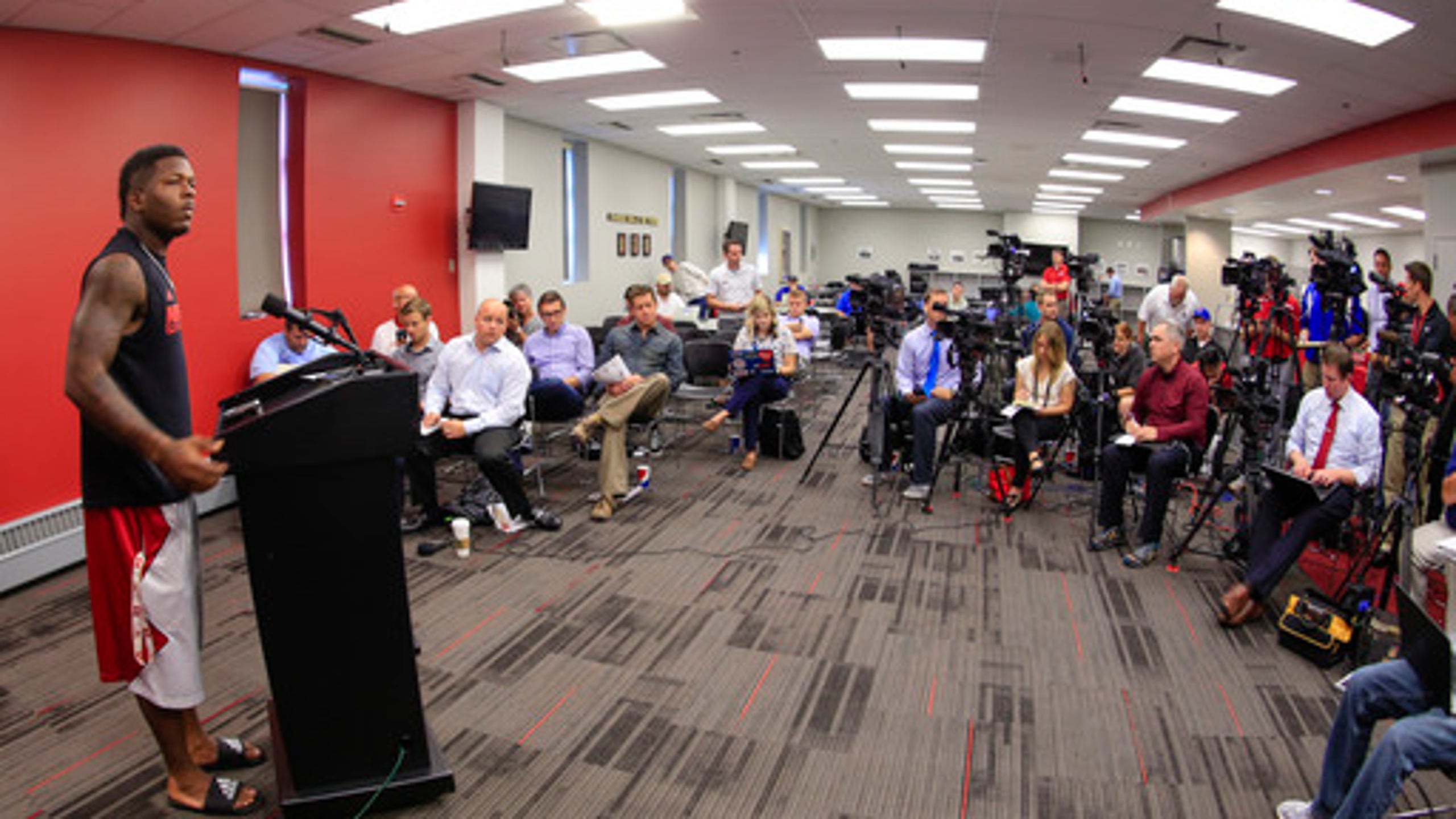 Fresno St. first up as Mike Riley begins Year 2 at Nebraska
BY foxsports • September 2, 2016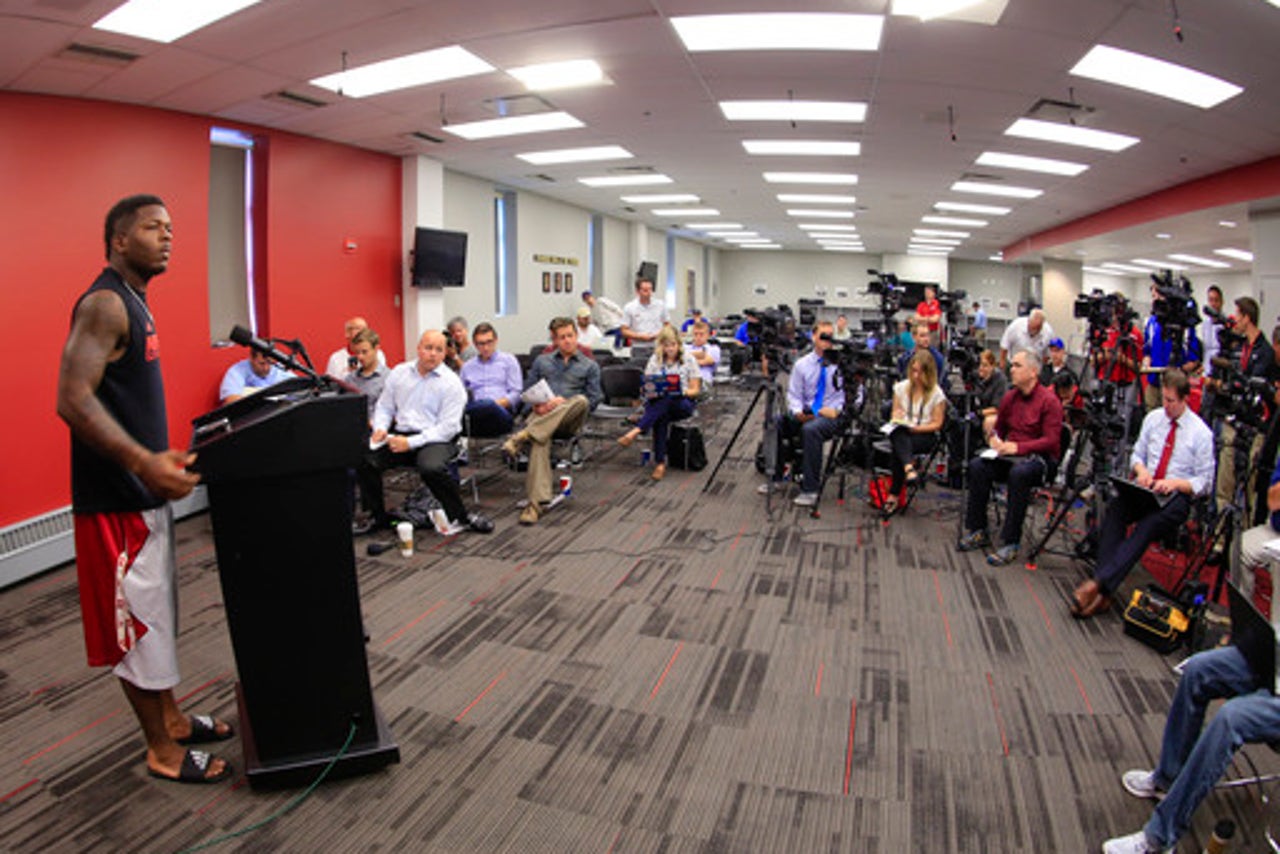 LINCOLN, Neb. (AP) Nebraska's opener against Fresno State on Saturday night can't get here soon enough for Mike Riley.
Riley and his program in the past six weeks have mourned the death of punter Sam Foltz in a car accident and have had to deal with the fallout of receivers coach Keith Williams' arrest for third-offense drunken driving. Those events stopped what had been a wave of positivity coming out of a 6-7 first season under Riley that ended with wins in three of the last four games, including an upset of Michigan State and a bowl victory over UCLA.
''It's been a memorable offseason in a lot of ways,'' Riley said. ''I've always appreciated from the end of the bowl game to right to this moment and the work that this team has done. Most of the time we're all begging for a few more days of practice, a few more days of fall camp. It's probably still like that, but I'm more anxious than ever to see our team play.''
The matchup closes a three-game series that started five years ago. Nebraska won the most recent meeting, 55-19 in Fresno, California, in 2014. In their only other appearance in Lincoln, in 2011, the Derek Carr-led Bulldogs led until the middle of the third quarter before the Huskers pulled away for a 42-29 win.
Since Carr left, Fresno State's two-year record is 9-17. That includes 3-9 in 2015, when the Bulldogs were beaten 73-21 at Mississippi and allowed 42 or more points in five other games. Average home attendance slipped under 30,000 for only the second time since 1985, prompting chatter about coach Tim DeRuyter's job security. DeRuyter has brought in new offensive and defensive coordinators.
''There's pressure every single year, whether you're defending a title or coming off a 3-9,'' DeRuyter said.
Things to know about the matchup:
HUSKERS MISSING STARTERS
Receiver Brandon Reilly and safety Nate Gerry will serve one-game suspensions for violating unspecified team rules. Reilly pleaded guilty to drunken driving last spring. The Huskers have plenty of depth at receiver. Kieron Williams is expected to start in Gerry's place, with Aaron Williams at the other safety spot.
BACK AT QUARTERBACK
Redshirt freshman Chason Virgil won back Fresno's starting quarterback's job after having last season end in the third game because of a broken clavicle. Virgil is petitioning for a medical hardship to regain a year of eligibility. DeRuyter said he doesn't expect Virgil to be fazed by the big, loud crowd in Lincoln. ''He's got poise unlike any freshman I've ever been around,'' DeRuyter said.
WILLIAMS' ROLE
Keith Williams' two-week suspension without pay for his DUI ended Thursday, but he won't be allowed to attend the first four games. Williams' son, Keyan Williams, is at Nebraska after spending the last two years at Fresno State. Transfer rules require Keyan to sit out this season.
GIVING TRE A TRY
Nebraska freshman Tre Bryant is listed No. 3 at running back and is a part of Riley's plan on offense and as a return man. ''His football IQ is high. And you would not really know if you watched our running backs go through practice that this guy was a freshman. So he's going to be in the mix. We don't not redshirt guys and then not play them. So you can expect to see him,'' Riley said.
KILL 'EM WITH KINDNESS
DeRuyter said his players might be taken aback by the friendliness of Nebraska fans. ''We're used to going places where there's an adversarial crowd,'' he said. ''You'll notice by the noise that they're for the Big Red. It's going to be a little bit unique in that they won't be overtly against the Bulldogs.''
He added, ''They want to be classy while they're kicking your tail.''
---
Online: AP college football website: http://collegefootball.ap.org
---