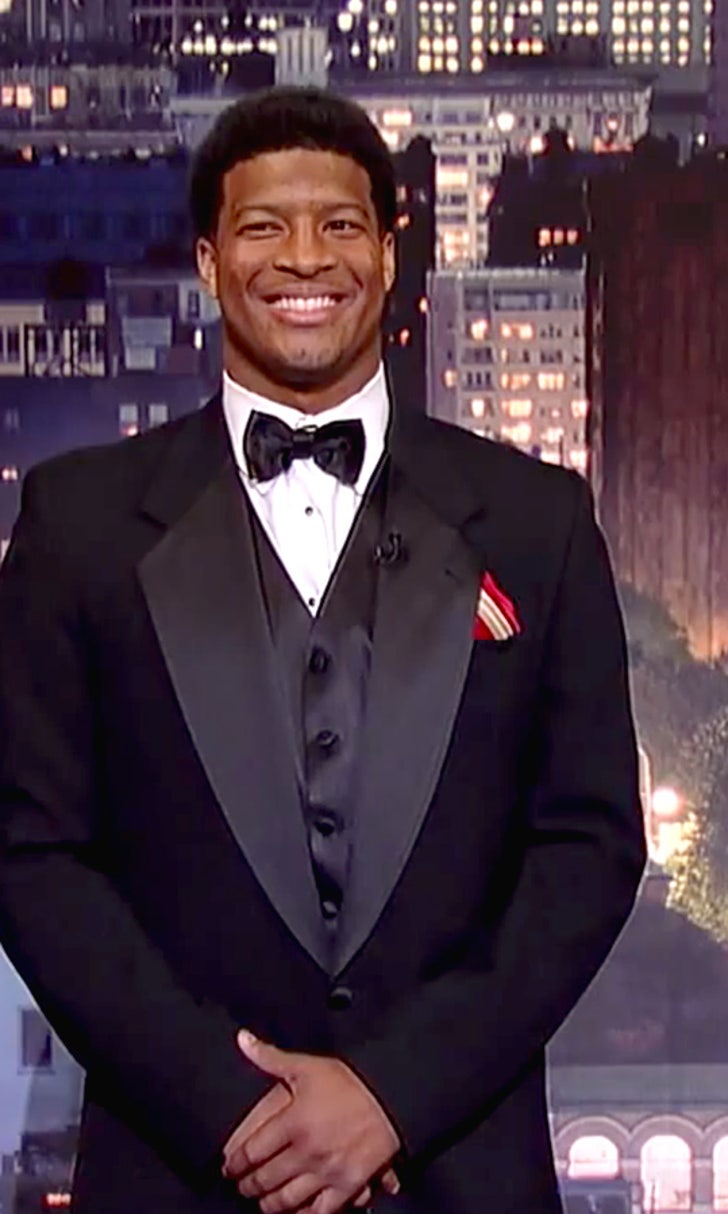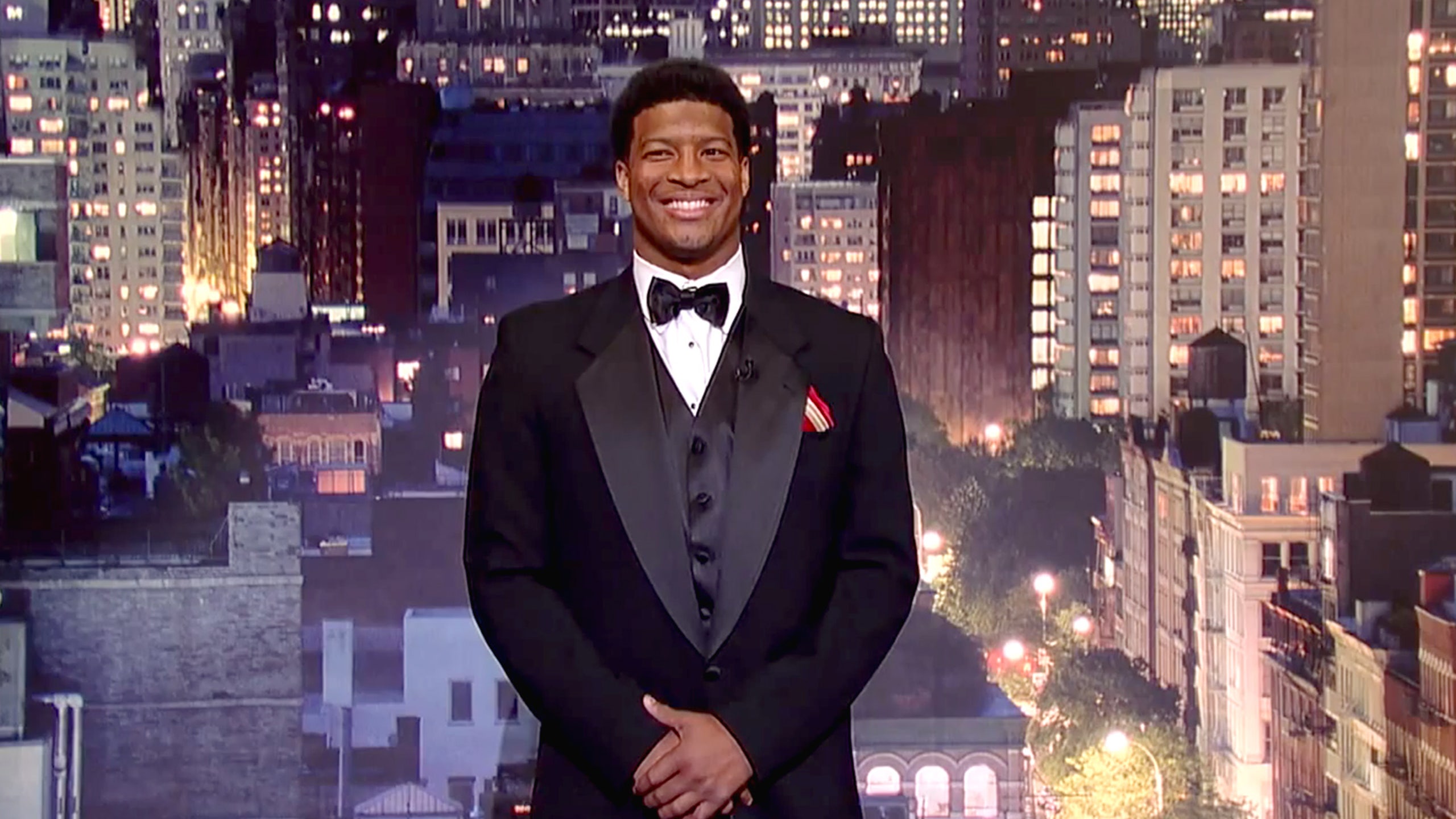 Fresh off the Heisman, Winston reads the Letterman Top 10
BY foxsports • December 17, 2013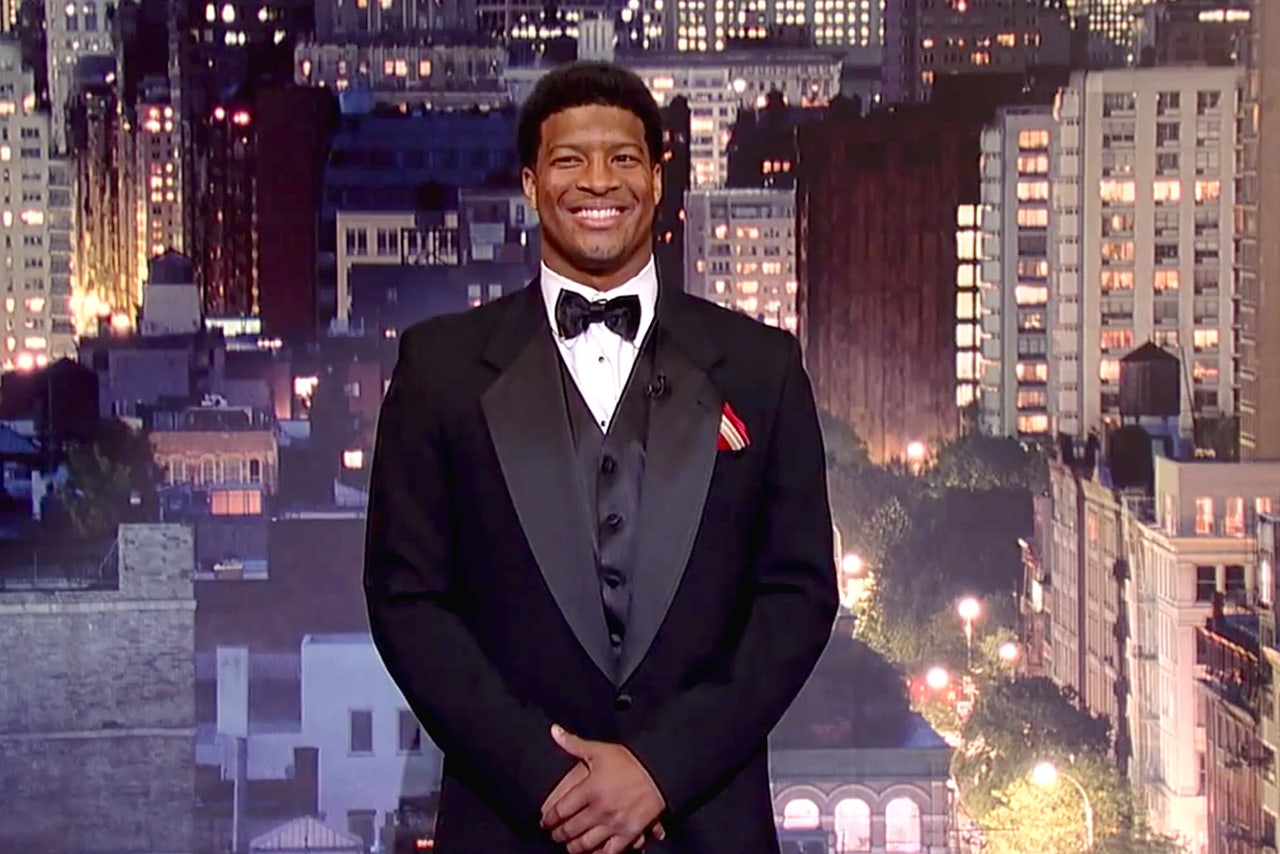 In what's becoming an annual tradition, Florida State QB Jameis Winston stopped by "The Late Show With David Letterman" on Monday to read the nightly Top 10 two days after winning the Heisman Trophy.
The "Top 10 Unusual Things You Hear in the Huddle" were as follows:
[PHOTOS: College football's hottest cheerleaders gallery]
10. "Is this about football?"
9. "One of their guys is shoving me."
8. "Who's wearing perfume?"
7. "Let's win this for Kim Jong-Un's uncle."
6. "Is anybody here a notary public?"
5. "Hey -- we match."
4. "Ugh -- grass stains."
3. "Guys, I'd rather be alone right now."
2. "Crap, wrong team."
1. "How many of you guys won the Heisman?"
Letterman's writers have done better, but Winston's execution was flawless. Here's the video:
Most read on LostLettermen.com:
• GALLERY: Grading college football's new 2013 uniforms
• PHOTO: Ripped Georgia woman's cheerleader turning heads
• GALLERY: WAGS of college football players
• NFL draft's top 50 busts: Where are they now?
• PHOTO: Bret Bielema's wife wows in Las Vegas bikini
---