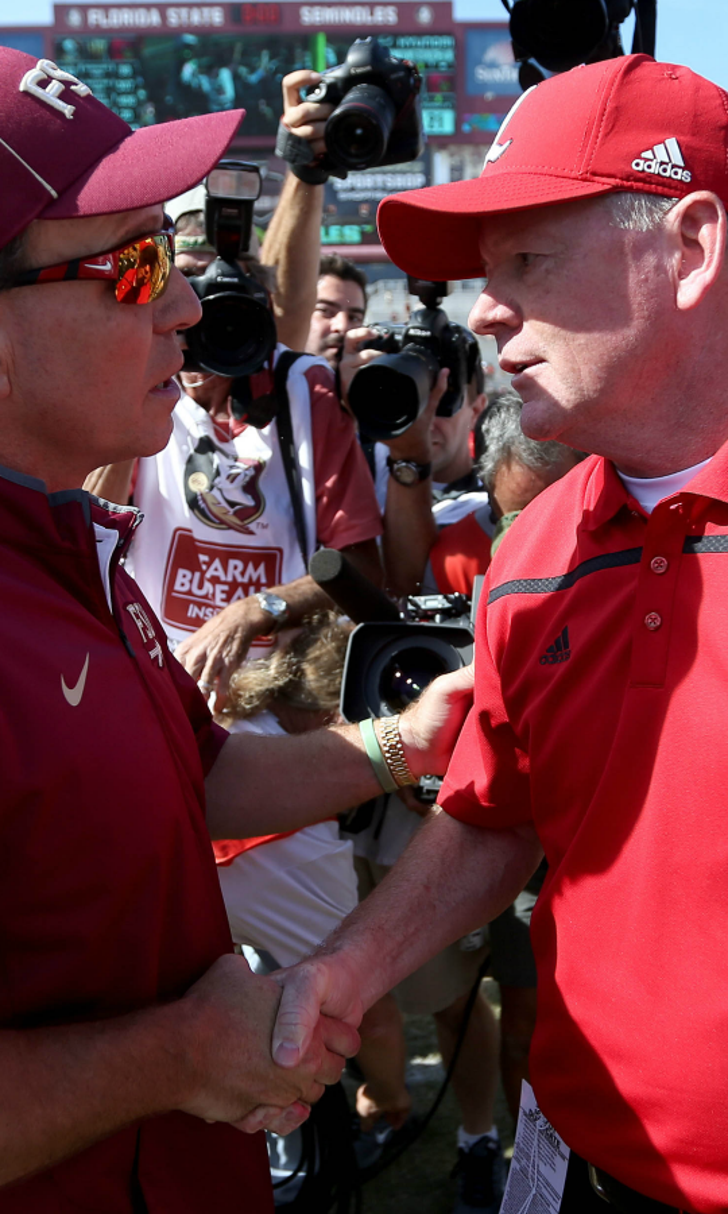 Former LSU AD describes the one candidate the Tigers shouldn't hire as their next coach
BY Aaron Torres • September 28, 2016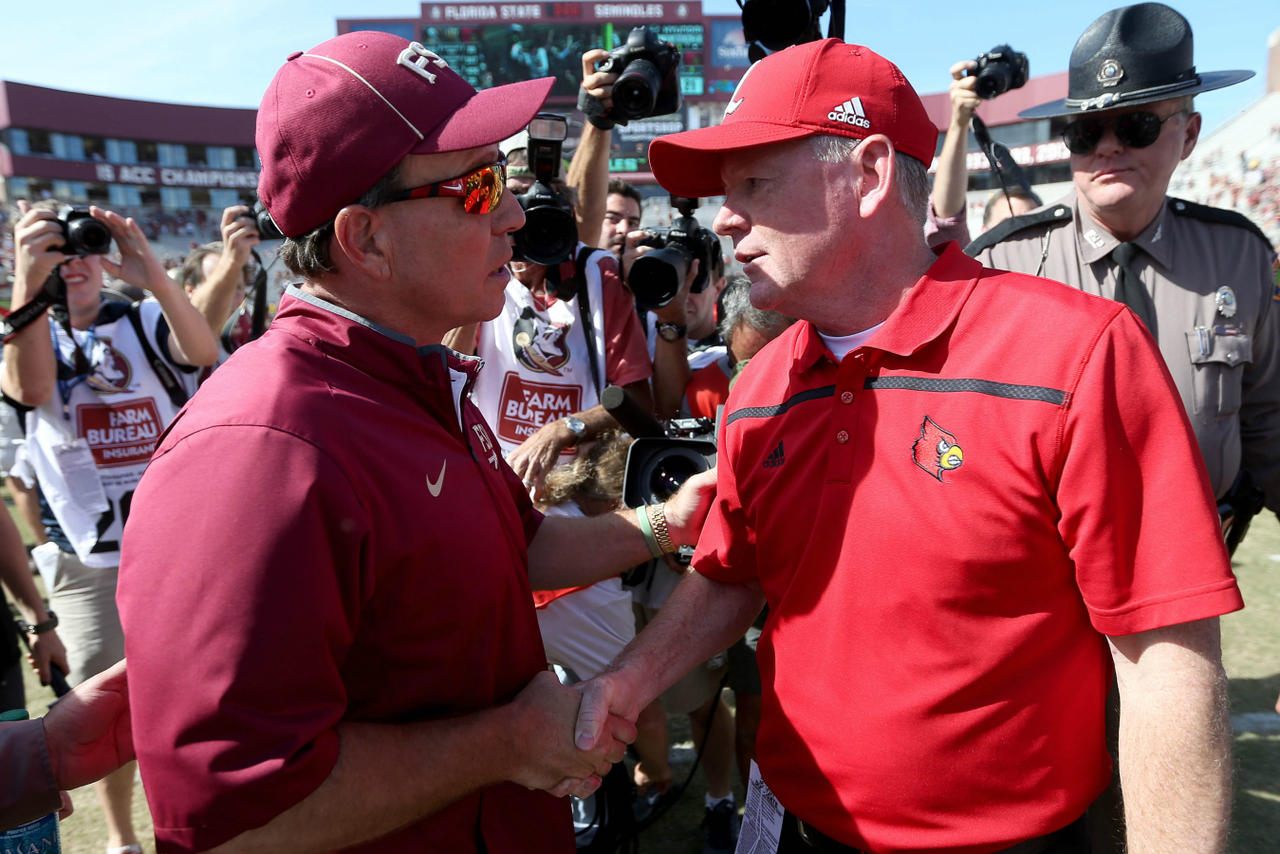 As things stand, there is no bigger story in college football right now than who the next head coach at LSU will be. Every hour seems to bring rumors on who could be next, who might be interviewed, why fill-in-the-blank candidate would or wouldn't take the job.
But while most of the primary focus seems to be on names like Jimbo Fisher, Tom Herman and Lane Kiffin, one name that remains relatively off the radar is Bobby Petrino. With his Louisville Cardinals in the thick of an ACC title chase, and with Lamar Jackson back on campus for at least one more season, it seems unlikely that Petrino would leave, even as good as the LSU job is.
However, while the question of whether Petrino is interested in LSU is being asked quite extensively this week, would LSU be interested in Petrino? Former LSU AD Skip Bertman thinks not. And he gave ESPN Radio in Baton Rouge on Wednesday an interesting reason why.
Turns out Bertman actually did interview Petrino for the LSU head coaching job back in 2005. He came away unimpressed.
From there, Bertman continued.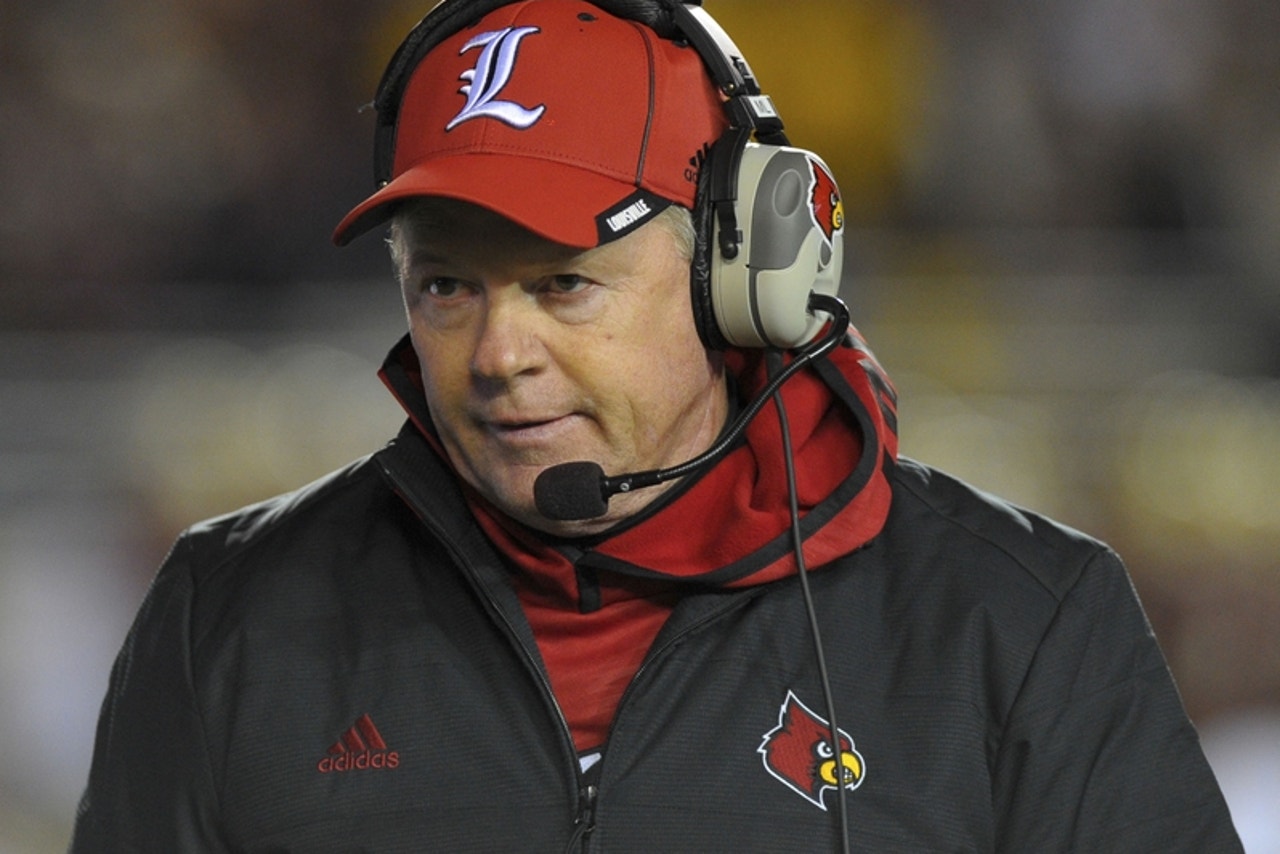 First of all, meeting Petrino in a dark, cheap, sketchy hotel room is exactly how you'd imagine all of his interactions taking place. Furthermore, Bertman knew that Petrino wanted to take a stab in the NFL. When Petrino was noncommittal, it threw fear into him.
As Bertman later explained, one of the big reasons he hired Miles is because Miles had already spent time in the NFL. For Les, there was no itch to scratch.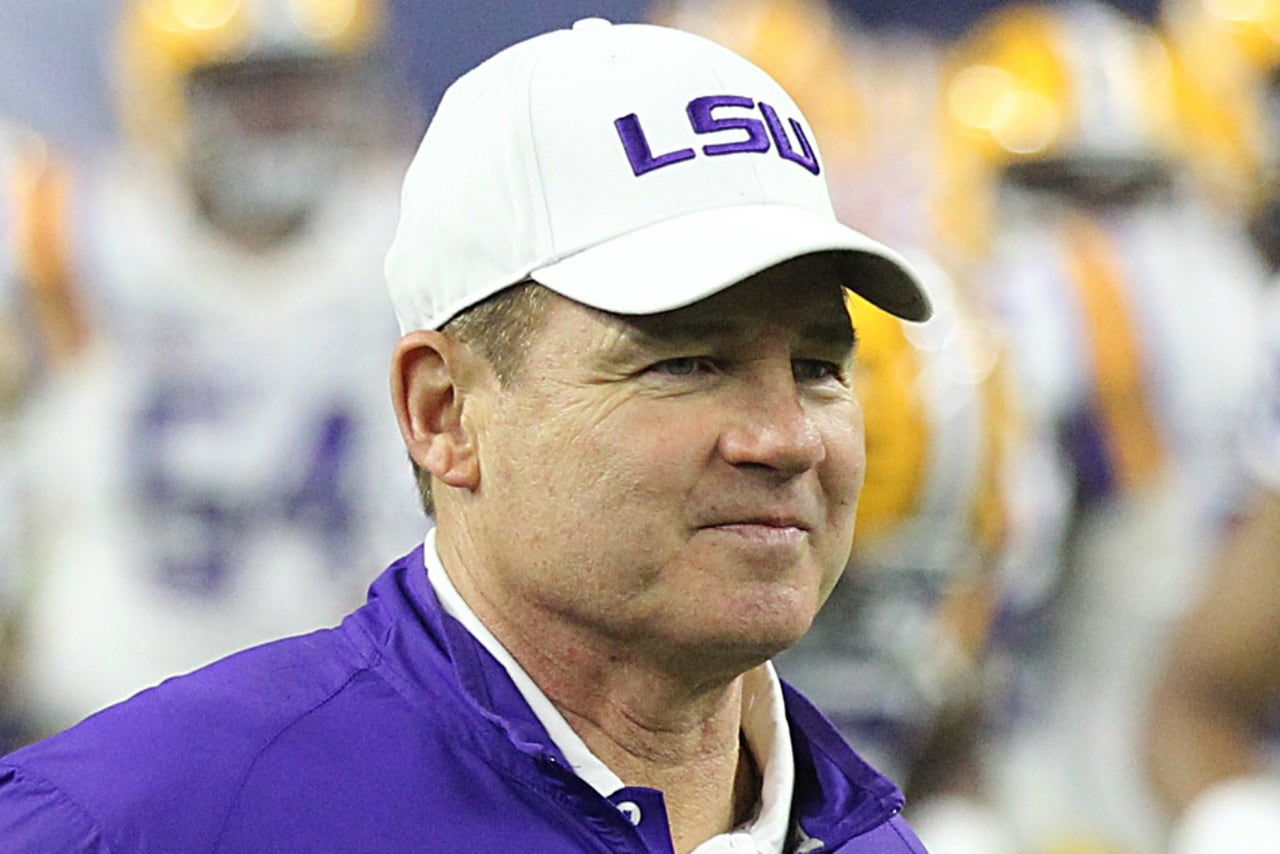 Dec 29, 2015; Houston, TX, USA; LSU Tigers head coach Les Miles and the Tigers run out on the field before playing against the Texas Tech Red Raiders at NRG Stadium. Mandatory Credit: Thomas B. Shea-USA TODAY Sports
Though now that Petrino has had his taste of the NFL, is he worth pursuing? 
Bertman obviously no longer has a say in the hiring process. Still, it's interesting to hear from someone so close to the process, who has seen Petrino in those kinds of settings before, explain why he might not be a good fit.
As I said at the top, this coaching search is going to be fascinating.  
Although according to the former LSU AD, there's at least one person you can cross off the list.
---