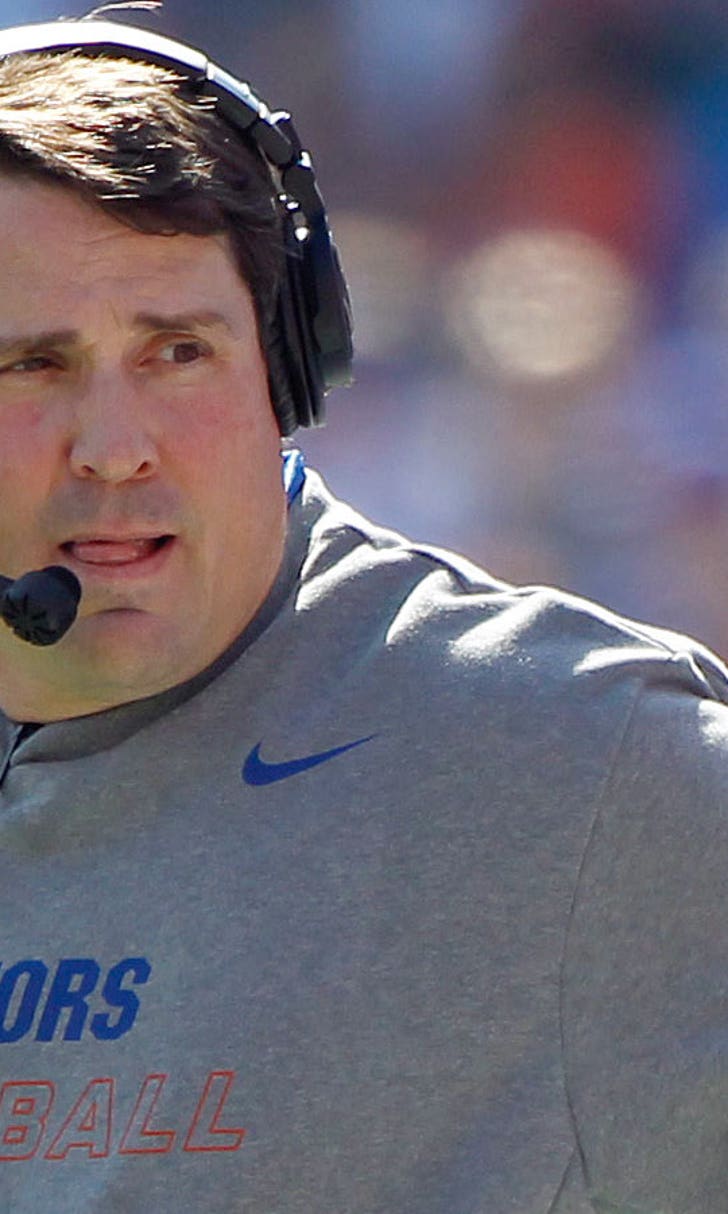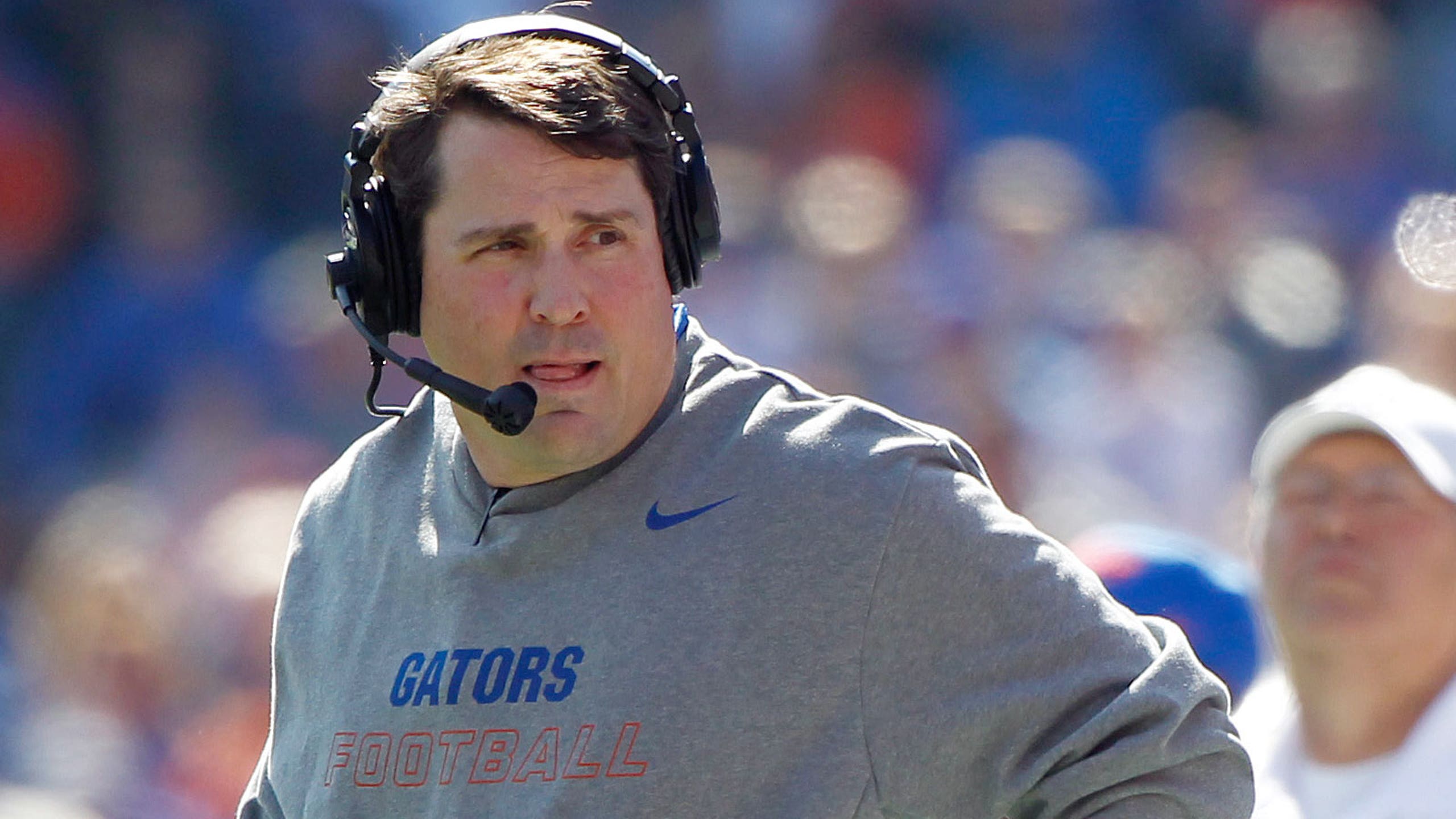 Florida's 2015 class proves the big mistake it made with Muschamp
BY Stewart Mandel • February 2, 2015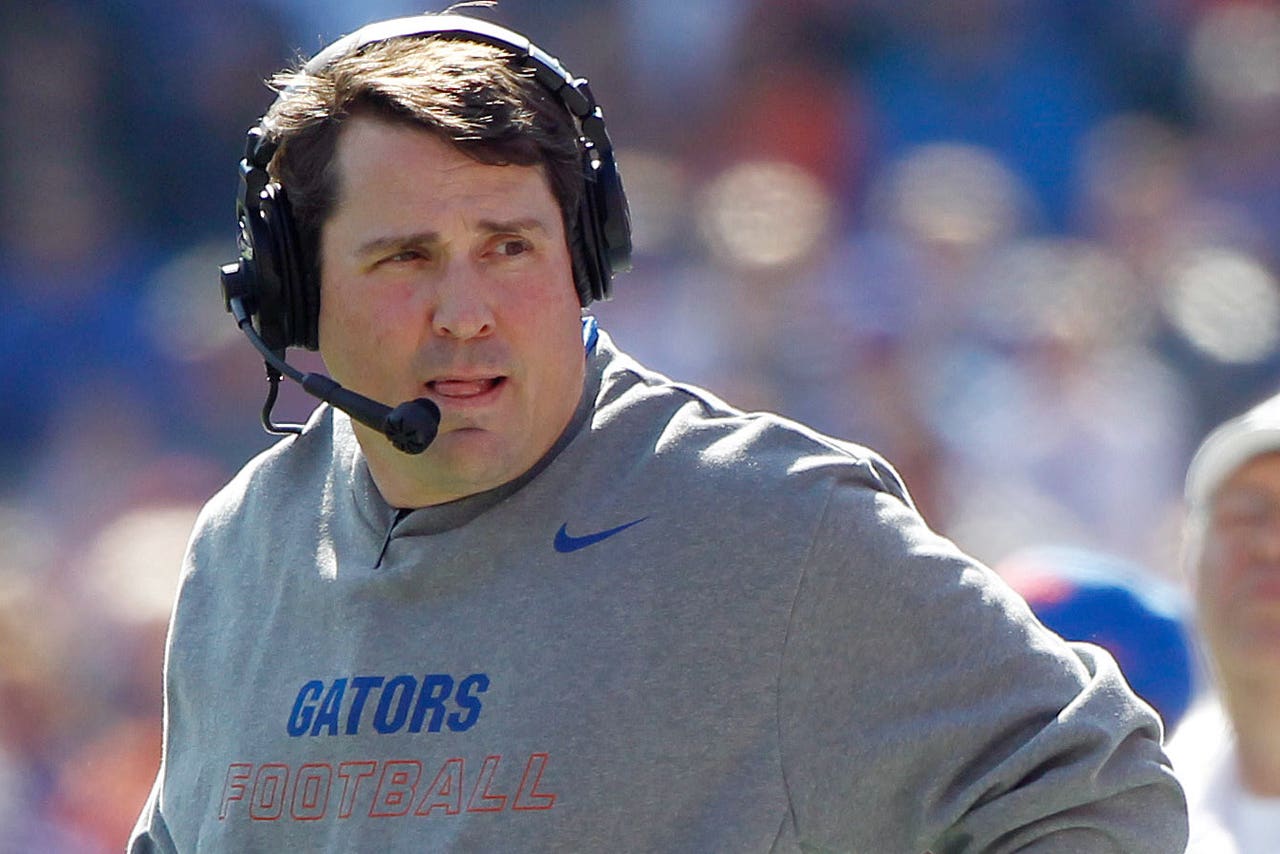 As coaching searches go, Florida's was swift. On Dec. 4, five days after Will Muschamp's last game with the Gators, AD Jeremy Foley finalized the hiring of Colorado State's Jim McElwain. Florida's new coach would have two full months before National Signing Day to put together a recruiting class. He even got in 10 days on the road before the NCAA-mandated dead period, more than most other newly hired coaches.
Yet heading into last weekend's on-campus visits, the final set before signing day, Florida's class consisted of just 10 commitments and sat closer to Florida Atlantic's than Florida State's in the national rankings. As of Monday morning, it had 13 members but still checked in down at No. 65 nationally on Scout.com's rankings, one spot behind Purdue's. While both numbers will rise by signing day's end, the Gators -- despite their name brand and talent-centric location  -- will likely finish well below all but a couple of their SEC peers.
That's not necessarily an indictment of McElwain's recruiting ability. Instead, his struggles could serve as an ominous forbearer for other high-profile programs that undergo coaching transitions. In today's vastly accelerated recruiting cycle, where schools begin pursuing most prospects no later than their sophomore years of high school, recruits form years-long relationships with coaching staffs. It's getting increasingly difficult to catch up in two months.
Florida fired Muschamp on Nov. 16, but his long-term future had been in limbo for nearly 12 months before that. Foley took a gamble in bringing back the embattled coach following a disastrous 4-8 campaign in his third season and the noise never fully dissipated. It's no surprise, then, that most of Muschamp's recruiting targets in the class of 2015 were reluctant to pledge their services.
But nor did the commitments start rolling in once Florida found its new man.
As of Monday morning, not one of the Scout.com's top 45 prospects in the talent-rich state of Florida had announced a decision to play for the Gators. Kentucky, Rutgers, West Virginia and FAU could all claim at least one. Most alarming, a program desperate to rebuild its offense had yet to land a quarterback or running back.
"You'd think kids would be tempted to jump on board, but that just hasn't been the case," said Corey Bender, who covers Florida recruiting for Scout.com.
Mind you, Florida is awaiting signing day decisions from three of the top five players in the state, all of them five-star prospects: Offensive tackle Martez Ivy (Apopka), defensive end Byron Cowart (Seffner) and defensive end CeCe Jefferson (Glen Saint Mary). Getting even two of the three would boost Florida's stock considerably.
Under normal circumstances, though, all three likely would have committed to the Gators long ago. Adding a thorn in Florida's side, Muschamp, now Auburn's defensive coordinator, is attempting to lure all three to the Plains.
"Those kids have always dreamed of playing at Florida," said Scout.com national analyst Jamie Newberg. "But when you have a bad season and go through a coaching change -- and now the coach [Muschamp] is at Auburn -- the circumstances have changed."
Another of the sport's most visible programs, Michigan, is facing much the same challenge. Former coach Brady Hoke spent the entire season in limbo, and then the school had to wait nearly a month to land coveted replacement Jim Harbaugh in late December. Harbaugh has been able to flip several prospects, most notably one-time Texas-bound quarterback Zach Gentry, but still had just nine total commitments (including two early enrollees) heading into last weekend.
Michigan was not expected to sign a large class due to its number of available scholarships. Still, many expected the former Super Bowl coach and renowned recruiter to start reeling in big fish immediately.
"They're going to be fine," Newberg said of Michigan. "They have a roster more conducive to a quick turnaround. They're in a much better position to close out this class than Florida."
Another Big Ten coach, Penn State's James Franklin, produced a new, somewhat ruthless template for salvaging a recruiting class upon his arrival last year. Franklin was not hired until Jan. 11, yet managed to secure a top 25 class in part by flipping five players who had committed to him at Vanderbilt.
Similarly, Muschamp is trying to leverage relationships formed at his previous employer on behalf of Auburn. Many analysts predict Cowart, once considered a Florida lock, will wind up with the Tigers. Ivy seems more likely to choose the Gators, while Ole Miss is making a late push for Jefferson. Florida and Auburn are also butting heads for four-star linebacker Jeff Holland (Jacksonville), who's expected to choose the Tigers. McElwain previously tried but failed to flip four-star running back D'Anfernee McGriff (Tallahassee), an Auburn commit.
Florida welcomed 15 official or unofficial visitors for its final recruiting weekend. It picked up a much-needed commit from three-star tackle Fredrick Johnson (Royal Palm Beach) but could still use a couple more offensive linemen. Meanwhile, four-star running back Jordan Scarlett (Fort Lauderdale) tweeted Sunday that he'd decommitted from Miami and would now choose between the 'Canes, Florida State and Florida. He visited Florida two weekends ago.
Finally, McElwain is trying to steal away four-star quarterback Deondre Francois (Bradenton), a longstanding FSU commit who visited Gainesville two weeks ago. Francois appeared to tweet at one point he was back on the market before deleting it and claiming his account had been hacked.
Coaches like McElwain and Harbaugh figure to make a bigger mark in recruiting next year, when they've had a full cycle to forge relationships. But one lackluster class can set back a program's rebuilding efforts.
"People don't realize how poor [Florida]'s roster is offensively. They need a complete overhaul," said Newberg. "They need to really attack that side of the ball with this group, or it's going to set them back another year."
It may be that today's recruiting pressures will make it increasingly difficult for an AD like Foley to be patient with an embattled coach. Because the only thing that would have made the new Florida coach's salvage job less daunting were if he'd gotten to start it a year earlier.
Stewart Mandel is a senior college sports columnist for FOXSports.com. He covered college football and basketball for 15 years at Sports Illustrated. You can follow him on Twitter @slmandel. Send emails and Mailbag questions to Stewart.Mandel@fox.com.
---