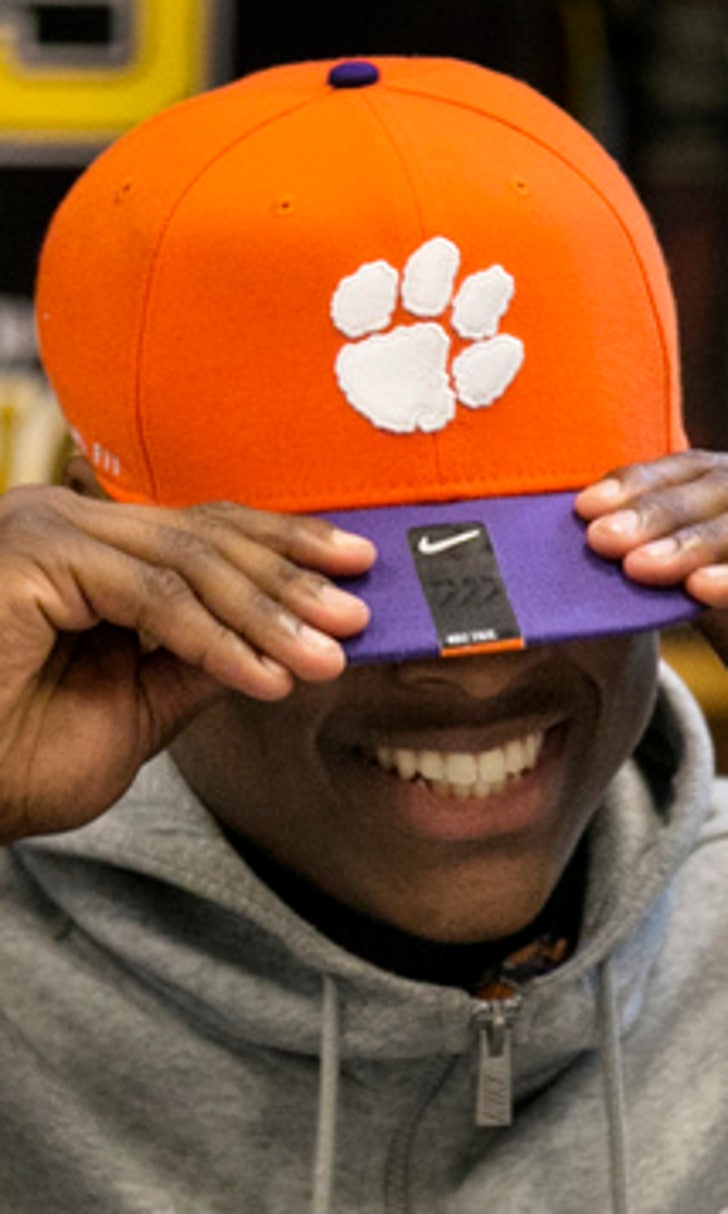 Florida State leads the way in the ACC on signing day
BY foxsports • February 3, 2016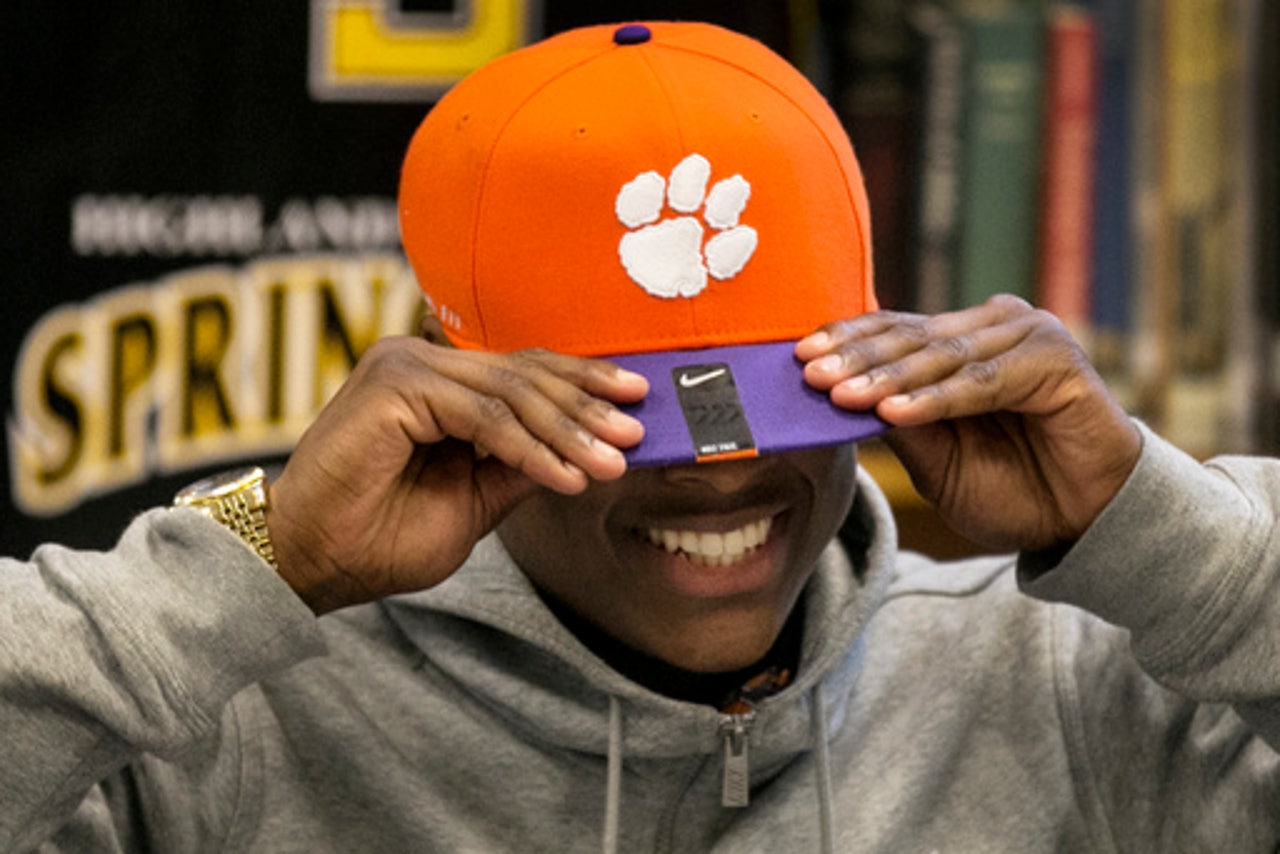 CLEMSON, S.C. (AP) Jimbo Fisher pledged to work toward helping Florida State win another title shortly after losing at Clemson last fall. The Seminoles' coach took a major step in that direction Wednesday, landing the top recruiting class in the Atlantic Coast Conference on national signing day.
The Seminoles class of 25 players was ranked as high as No. 2 nationally by recruiting services. Fisher gave much of the credit to his newest players, who he said helped recruit on-the-fence prospects at camps, college visits and all-star games.
''Then they can talk via social media or via the phone. That is critical because, `Hey, there he goes. I know him and I want to play with him,''' Fisher said. ''I think it's even more of a factor now than it's ever been.''
Florida State's group includes cornerback Levonta Taylor of Virginia Beach, Virginia. He was the consensus top-ranked cornerback prospect in the country and committed early enough that he helped attract others to the Seminoles.
Fisher said Florida State filled several needs as it works to get back on top. The Seminoles were national champions in 2013 and College Football Playoff participants a year later. This season, though, Florida State lost its surpremacy to Clemson, which won the ACC championship and advanced to the national title game before losing 45-40 to Alabama.
Clemson was right behind the Seminoles on signing day, bringing in a 23-person class Tigers coach Dabo Swinney expects to offset the loss of five defensive starters who gave up college early to enter the NFL draft.
The Tigers brought in five defensive backs (they lost three starters in the secondary) and four defensive lineman to fill the void created when All-American Shaq Lawson and Kevin Dodd declared for the NFL draft.
''It's amazing when you win games what it means when you step into a high school,'' said Brandon Streeter, Clemson's recruiting coordinator.
---
Other things about signing day around the ACC:
TAR HEEL MO
North Carolina's turnaround under defensive coordinator Gene Chizik from one of the worst defenses in school history to a bend-but-don't-break unit was key in that change. And that's why the Tar Heels went heavy on defense with 16 players, including seven defensive backs.
''We were selling hope when we first got here: just stay with us and hang in there and we're going to get this done,'' Chizik said Wednesday. ''We were able to say, `Hey, look, these are the things are we felt we could improve in and would improve in, and they saw kind of the fruits of our labors. So I think a lot of them were excited about the possibility of jumping on board with that.''
NEW COACHES
With Wednesday's national signing day behind them, several new ACC coaches still have to work to do.
- Virginia Tech coach Justin Fuente went heavy on quarterbacks in hopes of sparking the Hokies offense. But Fuente's class does not include any running backs or tight ends.
- Virginia coach Bronco Mendenhall said he will need to concentrate on attracting more offensive and defensive line help going forward in 2017's class.
- Miami's coach Mark Richt kept his first class with the Hurricanes very close to home with 16 of 18 players coming from Florida, but Richt couldn't get all of Miami's needs taken care of in his first class.
-Syracuse coach Dino Babers believes the class he signed this year when combined with next year's group will lay a foundation for the Orange to succeed.
FAMOUS DADS & GRANDDADS
Clemson brought in tight end J.C. Chalk, the grandson of Alabama national championship coach Gene Stallings, and defensive back Brian Dawkins Jr., son of the Clemson and NFL great. North Carolina State signed Thaddeus Moss, the son of former NFL star receiver Randy Moss. Not to be outdone, Miami signed Michael Irvin Jr., the son of Hall of Famer and former Hurricane great Michael Irvin.
BC'S INSIDE MAN: KUECHLY
Boston College coach Steve Addazio said the best recruiting tool for his program is playing in the Super Bowl on Sunday: former Eagles linebacker Luke Kuechly.
''Who more would you want to be out front as the representation of the BC football program, and the Boston College (as a) university,'' the coach said. ''What a great role model and what a great representative. He's just incredibly important to us.''
TECH STRUGGLES
Georgia Tech coach Paul Johnson brushes off his recruiting class's low national ranking, hopeful that a rebound from going 3-9 this past year will again perk up the Yellow Jackets.
''I think the number that matters is at the end of the year what your record is,'' Johnson said. ''Last year our record wasn't good and the year before it was pretty good. We've got to get back to where we were the year before.''
---