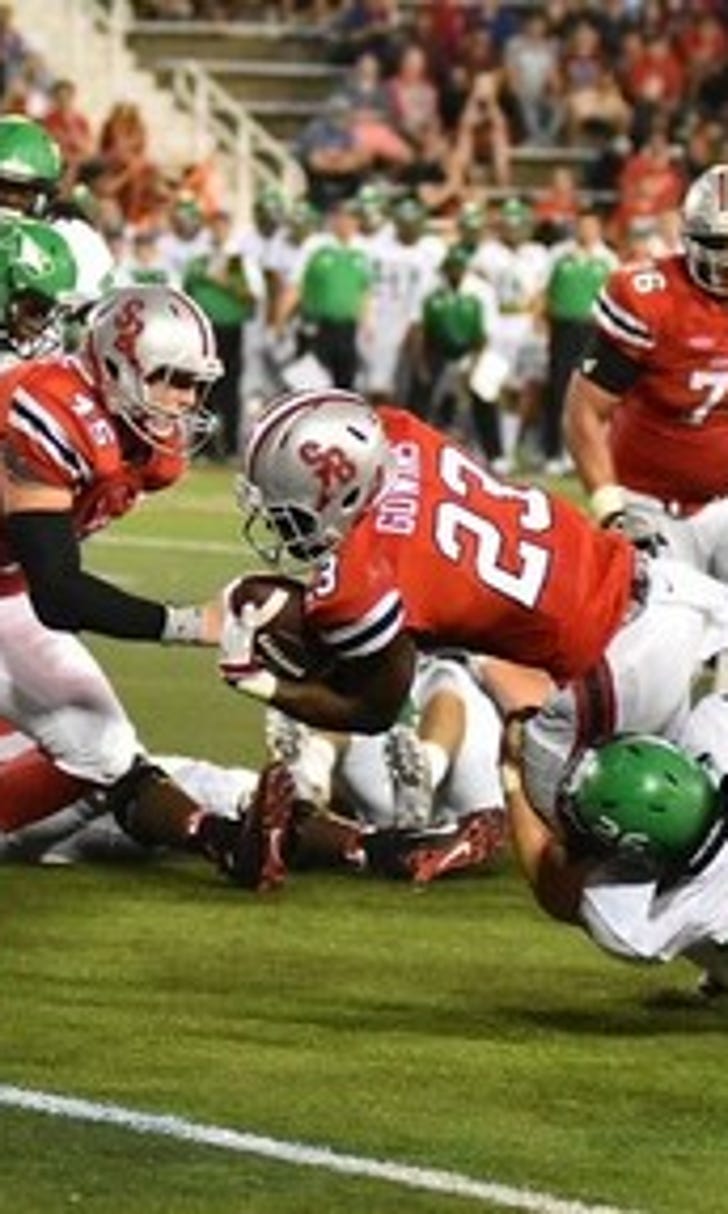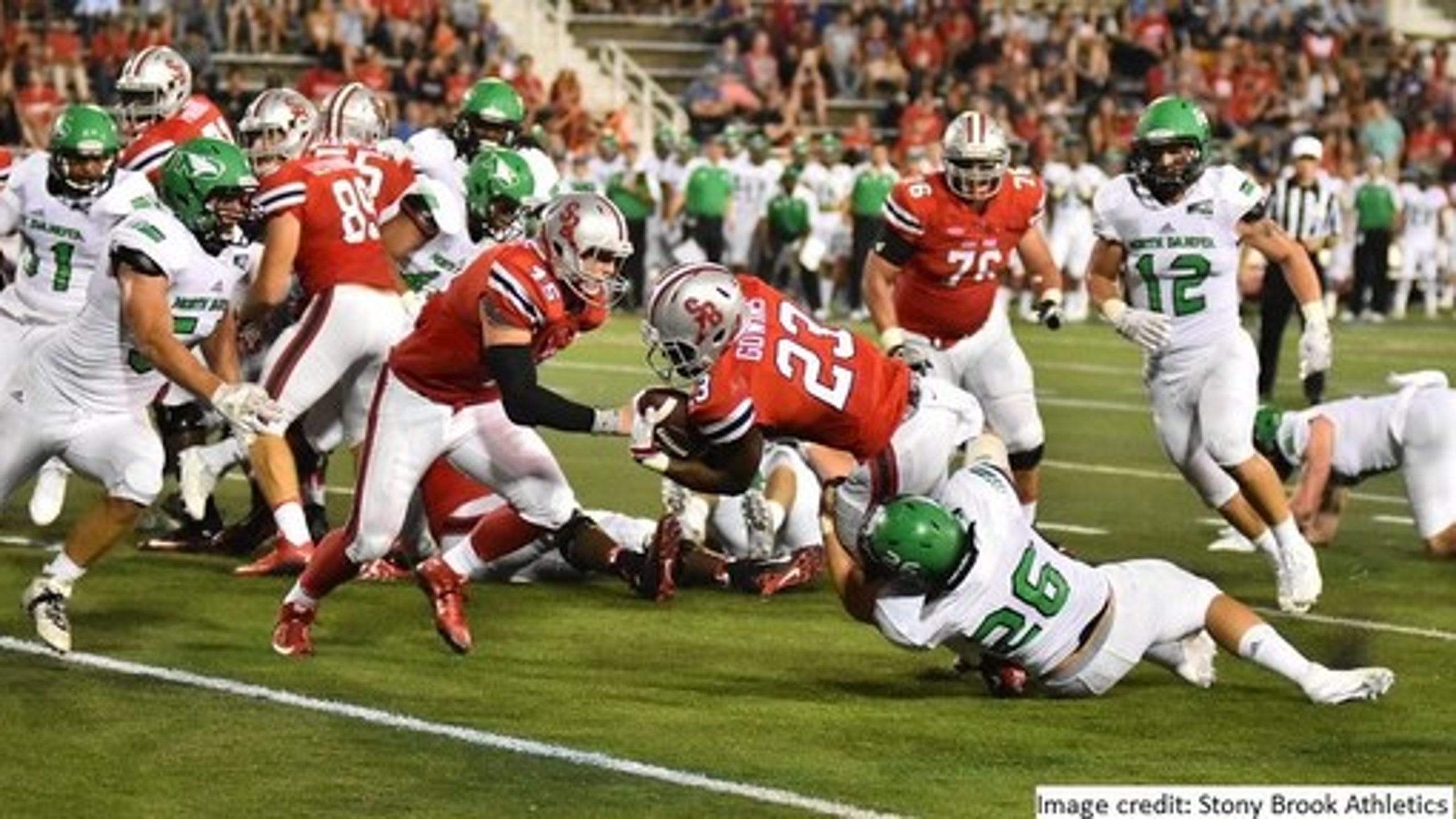 FCS Top 25 roundup - Week 1
BY foxsports • September 3, 2016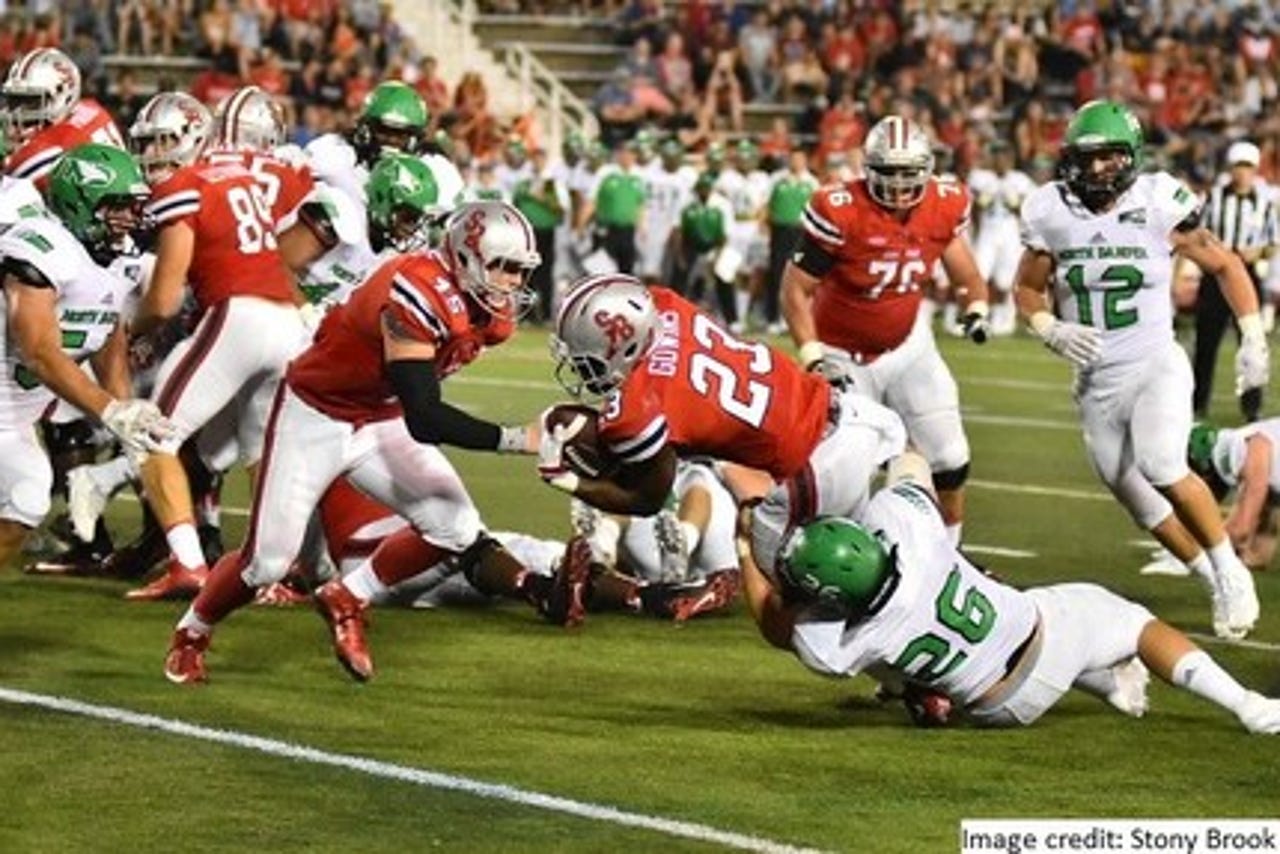 (STATS) - Villanova coach Andy Talley believes his defense is strong enough to make his final season successful.
His maturing offense will have to catch up to ensure that.
The No. 23 Wildcats fell at Pittsburgh 28-7 in the season opener for both teams Saturday - the start of Talley's 32nd and last season at 'Nova.
Talley, 73, is 221-134-1 in his Villanova career, including a record 136 wins in CAA Football games. But the Wildcats are trying to bounce back from a 6-5 season in which their offensive losses included running back Gary Underwood, leading receiver Kevin Gulyas and quarterback John Robertson, who was lost to a season-ending knee injury in September.
The Wildcats (0-1) gained only 172 yards, scoring their only touchdown on Rob Rolle's 3-yard fumble return in the third quarter after they trailed 21-0.
Sophomore quarterback Zack Bednarczyk completed 16 of 31 passes for 119 yards and an interception. Ryan Bell caught six passes for 52 yards.
Pitt quarterback Nathan Peterman passed for 175 yards and two touchdowns, and running back James Conner had both a touchdown run and reception.
Villanova will host Lehigh next Saturday. Talley is one win shy of 250 in his career.
---=
SATURDAY, SEPT. 3=
STATS FCS TOP 25
ALL TIMES ET
No. 7 Charleston Southern (1-0) 57, Kentucky State (0-1) 7
Starting quarterback Kyle Copeland suffered a right knee injury in Charleston Southern's easy win, adding to a bad week for the defending Big South champion in which coach Jamey Chadwell and an assistant coach were both suspended for a future game following a minor NCAA recruiting violation on social media.
In a 405-yard ground assault, Alan Barnwell had a game-high 108 yards and a touchdown on four carries, and Mike Holloway carried the ball three times for 68 yards and two touchdowns. Kelan Fraise and Darius Hammond combined for 248 yards on seven punt returns, including Fraise's 70-yard score.
---=
No. 4 Richmond (0-0) at Virginia (0-0), 3:30 p.m.
---=
Central Washington (0-0) at No. 17 Portland State (0-0), 5:30 p.m.
---=
Morehead State (0-0) at No. 12 James Madison (0-0), 6 p.m.
---=
St. Augustine's (0-0) at No. 25 North Carolina A&T (0-0), 6 p.m.
---=
Valparaiso (0-0) at No. 10 Illinois State (0-0), 7 p.m.
---=
Tarleton State (0-0) at No. 11 McNeese (0-0), 7 p.m.
---=
Oklahoma Panhandle State (0-0) at No. 2 Sam Houston State (0-0), 7 p.m.
---=
No. 24 Towson (0-0) at South Florida (0-0), 7 p.m.
---=
No. 5 Northern Iowa (0-0) at Iowa State (0-0), 8 p.m.
---=
No. 16 Coastal Carolina (0-0) at Lamar (0-0), 8 p.m.
---=
No. 8 South Dakota State (0-0) at TCU (0-0), 8 p.m.
---=
No. 14 Eastern Washington (0-0) at Washington State (0-0), 8 p.m.
---=
No. 22 New Hampshire (0-0) at San Diego State (0-0), 8:30 p.m.
---=
Saint Francis (0-0) at No. 13 Montana (0-0), 9 p.m.
---=
No. 18 Northern Arizona (0-0) at Arizona State (0-0), 10:45 p.m.
---=
FRIDAY, SEPT. 2=
Syracuse (1-0) 33, No. 21 Colgate (0-1) 7
Jake Melville's 19-yard touchdown pass to Owen Rockett opened the scoring six minutes into the game, but Colgate surrendered the final 33 points. The defending Patriot League champion was outgained 554-143 in yards.
Melville completed 10 of 22 passes for 82 yards. Syracuse quarterback Eric Dungey was 34-for-40 for 355 yards and two touchdowns, and backup Zack Mahoney completed his six passes for 82 yards.
---=
THURSDAY, SEPT. 1=
No. 3 Jacksonville State (1-0) 31, North Alabama (0-1) 12
Jacksonville State quarterback Eli Jenkins picked up where he left off in earning first-team All-America honors for the FCS runner-up last season. The senior gained 331 total yards, rushing for 101 yards and a touchdown and passing for 230 yards.
Auburn transfer Roc Thomas carried the ball 20 times for 71 yards and three touchdowns. He also had four receptions for 53 yards.
The Gamecocks gained 502 offensive yards, but committed 12 penalties for 106 yards.
---=
No. 6 Chattanooga (1-0) 66, Shorter (0-1) 0
New starting quarterback Alejandro Bennifield was lifted from the game in the second quarter, but not before he threw touchdowns to four different receivers while Chattanooga built a 45-0 halftime lead. The junior finished 8 of 11 for 135 yards with an interception.
Backup quarterback Tyler Roberson totaled three touchdowns - two runs and a 9-yard reception from Bennifield.
---=
North Carolina State (1-0) 48, No. 9 William & Mary (0-1) 14
The visiting Tribe allowed 21 unanswered points in the second quarter while falling behind 28-7 at halftime. N.C. State finished with 521 offensive yards.
Tribe quarterback Steve Cluley passed for only 99 yards with two interceptions, but he accounted for both touchdowns on a 10-yard run and a 16-yard pass to DeVonte Dedmon.
---=
No. 15 The Citadel (1-0, 1-0 Southern) 24, Mercer (0-1, 0-1) 23
The Citadel has beaten Mercer in three straight seasons by a combined five points. The difference in this year's Southern Conference opener was Middle Tennessee State graduate transfer Cody Clark's 35-yard field goal with 2:20 left.
The Bulldogs, playing on the road without suspended quarterback Dominique Allen, scored on their first three possessions, including Tyler Renew (27 carries, 146 yards) going 70 yards on the game's second play, for a 21-3 lead in the first quarter. But a pair of touchdown runs by quarterback John Russ helped Mercer to 20 unanswered points and a 23-21 lead.
Clark's winning field goal capped a 15-play drive for the defending co-SoCon champion, whose new coach, Brent Thompson, won his debut.
---=
Stony Brook (1-0) 13, No. 19 North Dakota (0-1) 9
In an intersectional game in which the two teams combined for only 398 yards (Stony Brook 221, UND 177), the host Seawolves made the game's decisive play on special teams. They erased a 9-7 deficit when Gavin Heslop blocked a Dussold Austin punt and Kye Morgan picked up the ball at UND's 7-yard line and raced into the end zone with 8:52 to play.
UND standout John Santiago scored on a 16-yard run, but was held to 52 yards on 16 carries. Safety Cole Reyes was the Fighting Hawks' defensive standout, scoring on a safety in the third quarter and totaling two fumble recoveries, a forced fumble, eight tackles, two tackles for loss and a sack.
---=
No. 20 Western Illinois (1-0) 38, Eastern Illinois (0-1) 21
Charlie Fisher won his Western Illinois coaching debut on the road as sophomore Steve McShane rushed for 207 yards and two touchdowns, including a 70-yarder, on 28 carries.
Quarterback Mitch Kimble's 323 passing yards and three total touchdowns weren't enough for Eastern Illinois as third-year coach Kim Dameron fell to 0-9 in non-conference games.
---