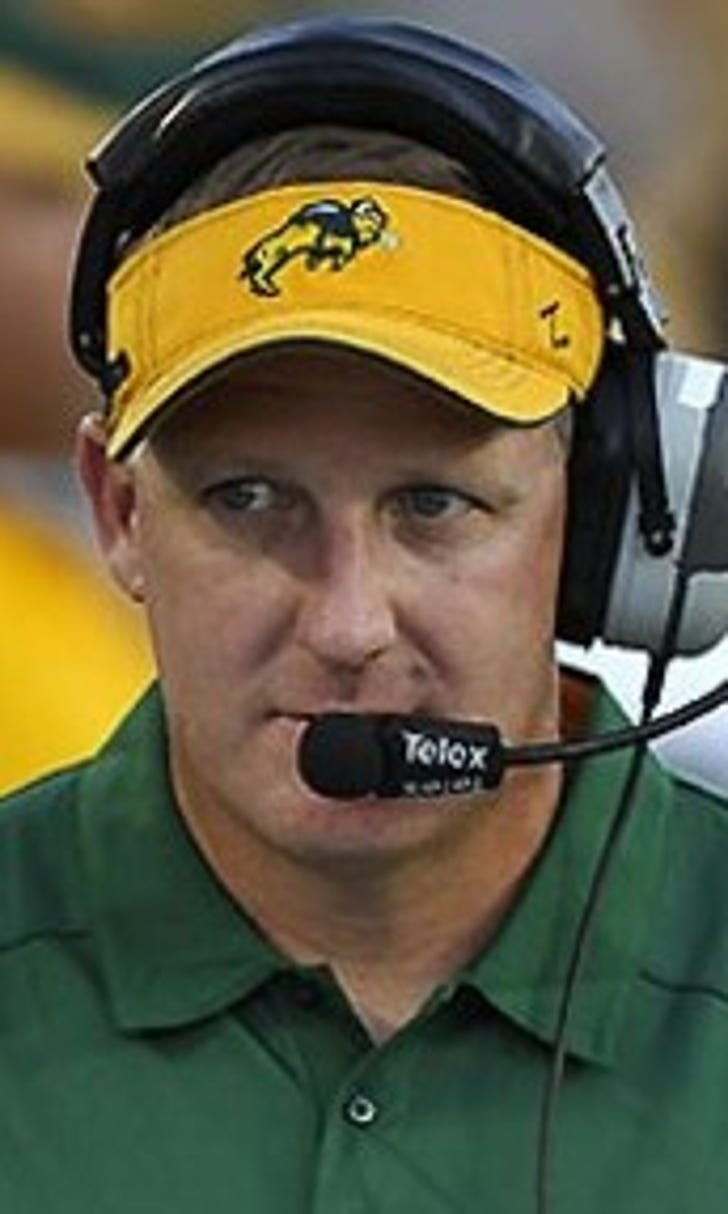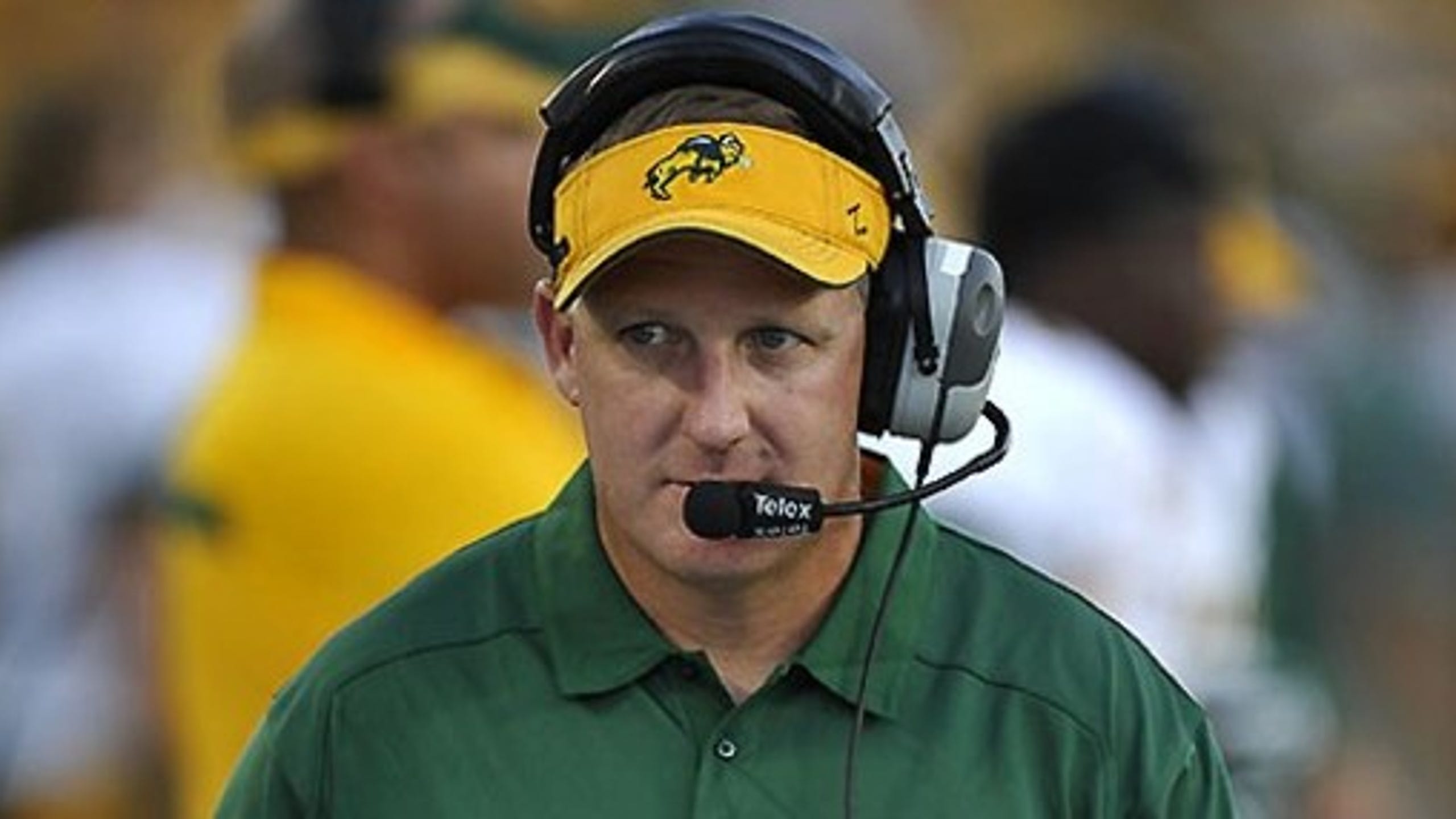 FCS Kickoff: NDSU edges Charleston Southern in OT
BY foxsports • August 28, 2016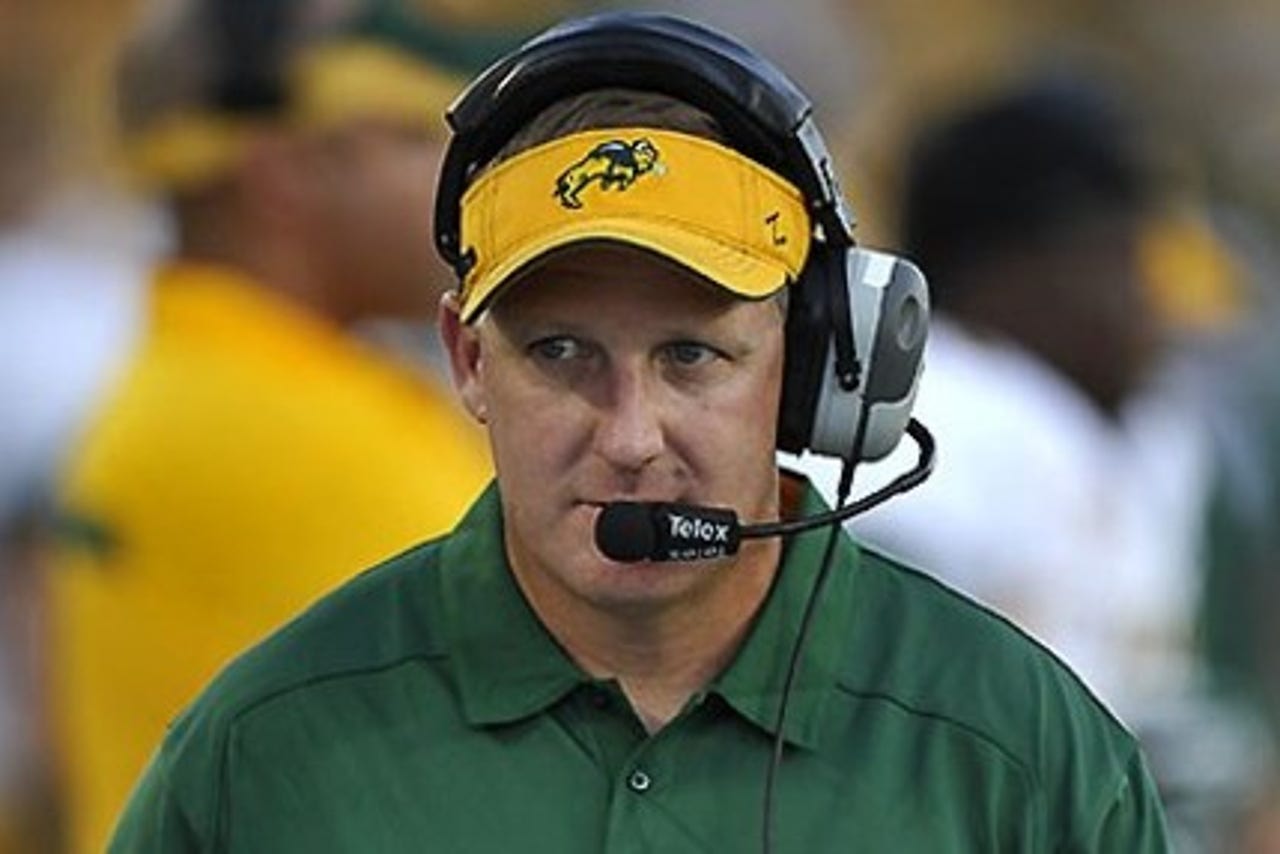 (STATS) - There's something that can't be overlooked as North Dakota State seeks to keep its FCS dynasty going this season:
All of the pressure is on the Bison.
The FCS Kickoff provided a reminder Saturday night.
The five-time defending FCS champions won the third annual season-opening game, but it was a struggle before the top-ranked Bison edged No. 7 Charleston Southern 24-17 in overtime before a sellout 18,881 at the Fargodome.
Senior running back King Frazier scored on a 25-yard touchdown run on the first play of the extra session to provide the difference in NDSU's 43rd straight win over a non-conference opponent.
"We're a resilient bunch of guys," coach Chris Klieman said on ESPN afterward. "We've been in these positions an awful lot. First time for this team in 2016, so we're gonna learn a lot."
Just like a year ago when Montana won the FCS Kickoff with a last-second win over North Dakota State, the season's first game was a dandy. Charleston Southern (0-1), a prohibitive underdog, could play a little more loosely than the Bison (1-0) while the two teams traded scores. They were scoreless after the first quarter, tied 3-3 at halftime, deadlocked 10-10 through three quarters and tied again 17-17 after four quarters.
Charleston Southern nearly won the game in the final minute of the fourth quarter. Cornerback Troy McGowens' 30-yard interception return to the NDSU 40 set up Jacob Smoak for a 51-yard field goal attempt, but his kick was wide left as time expired.
In overtime, Frazier (11 carries, 79 yards) bounced around right end and raced along the sideline before scoring his winning touchdown. Charleston Southern gained only one yard on its possession, including three incomplete passes.
North Dakota State played much of the second half and then overtime without star middle linebacker Nick DeLuca, who suffered a shoulder injury.
"Hey, give credit where credit's due," Klieman said. "Charleston Southern is a really good football team. They gave us their best shot. I credit our guys; they found a way."
While NDSU (1-0) is an incredible 72-5 since the start of its national title run in 2011 - that's 10 more wins than Alabama's second-best total in Division I - the Missouri Valley Conference power didn't lead until the fourth quarter of its first-ever meeting against Charleston Southern.
Sophomore quarterback Easton Stick wide receiver and R.J. Urzendowski - former high school teammates - connected on a 47-yard touchdown pass with 10:34 to make it 17-10. But the defending Big South Conference champion Buccaneers tied the game on running back Mike Holloway's second touchdown. Kyle Copeland's 16-yard pass to Kameron Brown on 4th-and-10 kept a drive alive at the NDSU 13 before Holloway went 6 yards up the middle to make it 17-17 with 2:59 left.
Holloway (10 carries, 126 yards) had scored on a 47-yard run on the opening drive of the second half, giving Charleston Southern a 10-3 advantage. But wide receiver Darrius Shepherd's 23-yard over-the-shoulder touchdown pass from Stick on NDSU's next drive tied the game again.
Stick finished 17 of 27 for 194 yards and two touchdowns with one interception.
Both teams managed only a field goal in the first half. Charleston Southern turned a fumble recovery by middle linebacker Zane Cruz in NDSU territory into Jacob Smoak's 46-yard field goal with 10:42 left in the second quarter. The Bison evened the game 3-3 on the final play of the half as Cam Pedersen bounced a career-long 52-yard field goal off and over the crossbar.
North Dakota State has a bye next week before hosting Eastern Washington on Sept. 10. It will be their first meeting since an EWU victory in the 2010 national quarterfinals - the Bison's only postseason loss in their FCS history.
Charleston Southern returns to action next Saturday by hosting Division II Kentucky State.
---