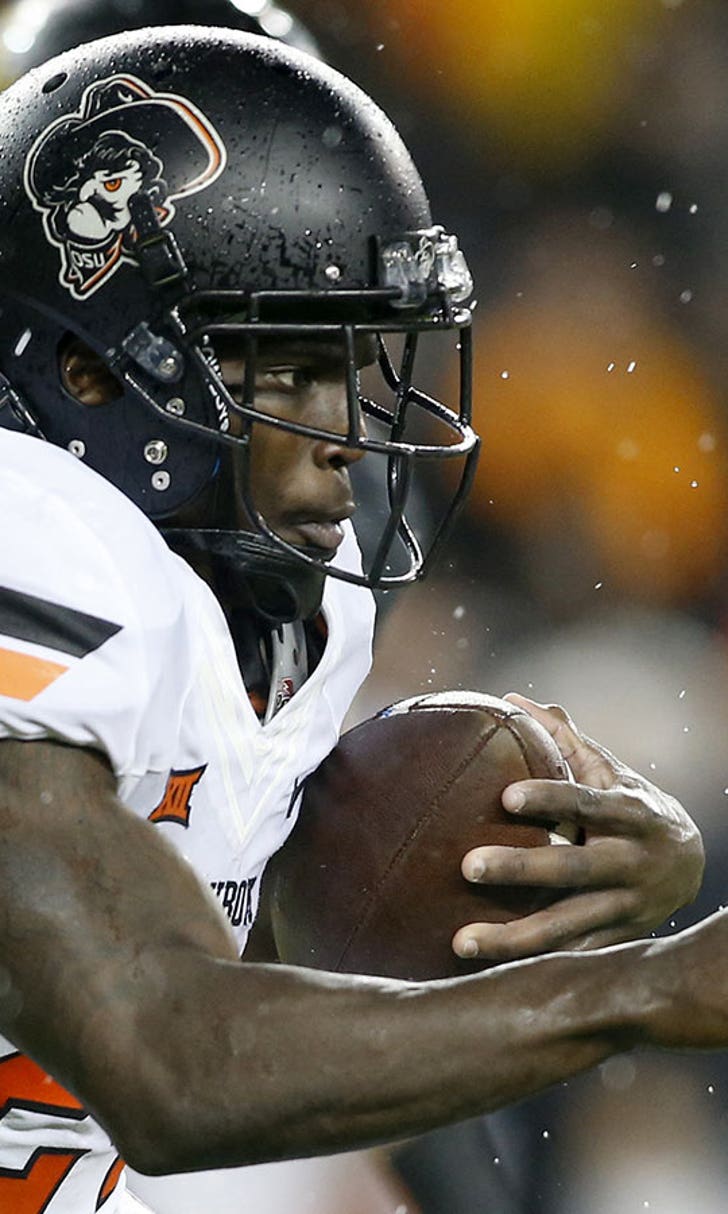 Ex-OSU football player Tyreek Hill pleads guilty to domestic assault
BY foxsports • August 21, 2015
Former Oklahoma State football player Tyreek Hill pleaded guilty Friday to domestic assault and battery by strangulation in an incident involving his then-pregnant girlfriend last year.
Hill, an All-Big 12 all-purpose player last season, entered the guilty plea in a Payne County courtroom. He will be on probation until August 2018 and won't have additional penalties unless he violates conditions of his probation, including completion of an anger management course, a yearlong program for batterers and payment of a $500 fine. If he avoids trouble, the case will be dismissed and there will be no felony on his record.
"He accepted responsibility," said Hill's attorney, Jay Husbands. "He understands what he did, and he addressed the things that needed to be addressed so he can put this situation behind him."
Hill gained 1,811 all-purpose yards as a junior last season. His 92-yard punt return for a touchdown made him the hero of Oklahoma State's comeback victory over Oklahoma. But less than a week later, he was dismissed from the football and track teams after being arrested and charged with punching and choking his pregnant girlfriend.
Hill is not enrolled in school and will not play this season. He plans to go back to school and resume his playing career, but hasn't decided where he will go. A condition of his probation is that he works full time or attends school.
"He's just going to let the dust settle and see what happens," Husbands said.
Hill's travel is not restricted and the arrangements allow him to mail in his monthly requirements. Husbands said that is common, and Hill is not receiving special treatment.
---
---