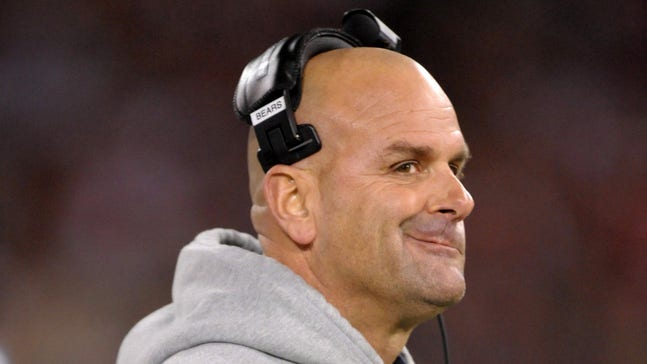 DC Hoke thinks Texas A&M QB Kyler Murray 'is a tremendous athlete'
Published
Oct. 29, 2015 9:32 p.m. ET

South Carolina defensive coordinator Jon Hoke is tasked with slowing down a Texas A&M offense averaging 43.0 points per game. 
While Aggies' quarterback Kyle Allen has struggled of late, head coach Kevin Sumlin has the ability to turn to freshman Kyler Murray if need be. While diminutive in size, Murray is electric with the ball in his hands. Possessing terrific quickness and athleticism, he's a potential nightmare to defend against. 
"He's going to pull it and run around," says Hoke when speaking about Murray. "He can create plays in space by himself. He's a very good athlete. Allen is more your typical drop back quarterback who can move and does move around the pocket, but Murray is going to be more on the move."
South Carolina also has to be cognizant of Texas A&M's team speed in general. Sumlin boasts an embarrassment of riches within his receiver corps. Not only can Murray make improvisational plays with his legs, but receiver Christian Kirk is also a dangerous player in space. 
"[Kirk] is very talented. They find ways to get him the ball," said Hoke. "He's very explosive with the ball in his hands. He's quick and has good speed. He's a talented athlete."
---