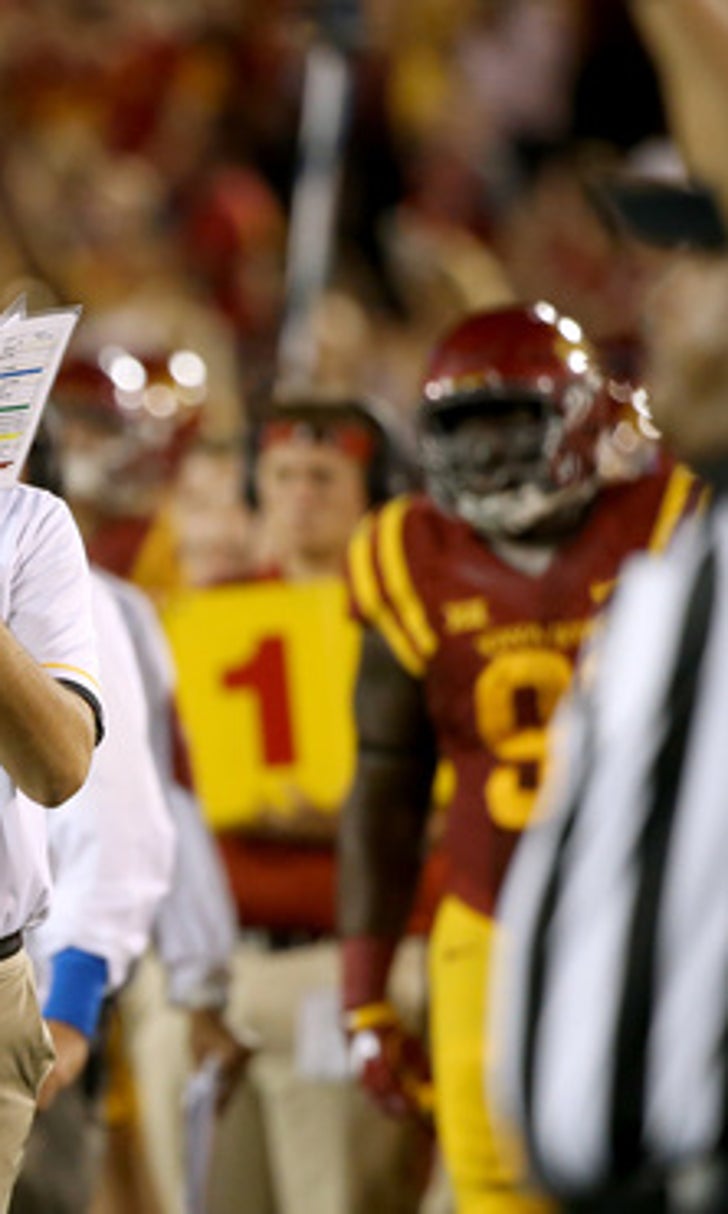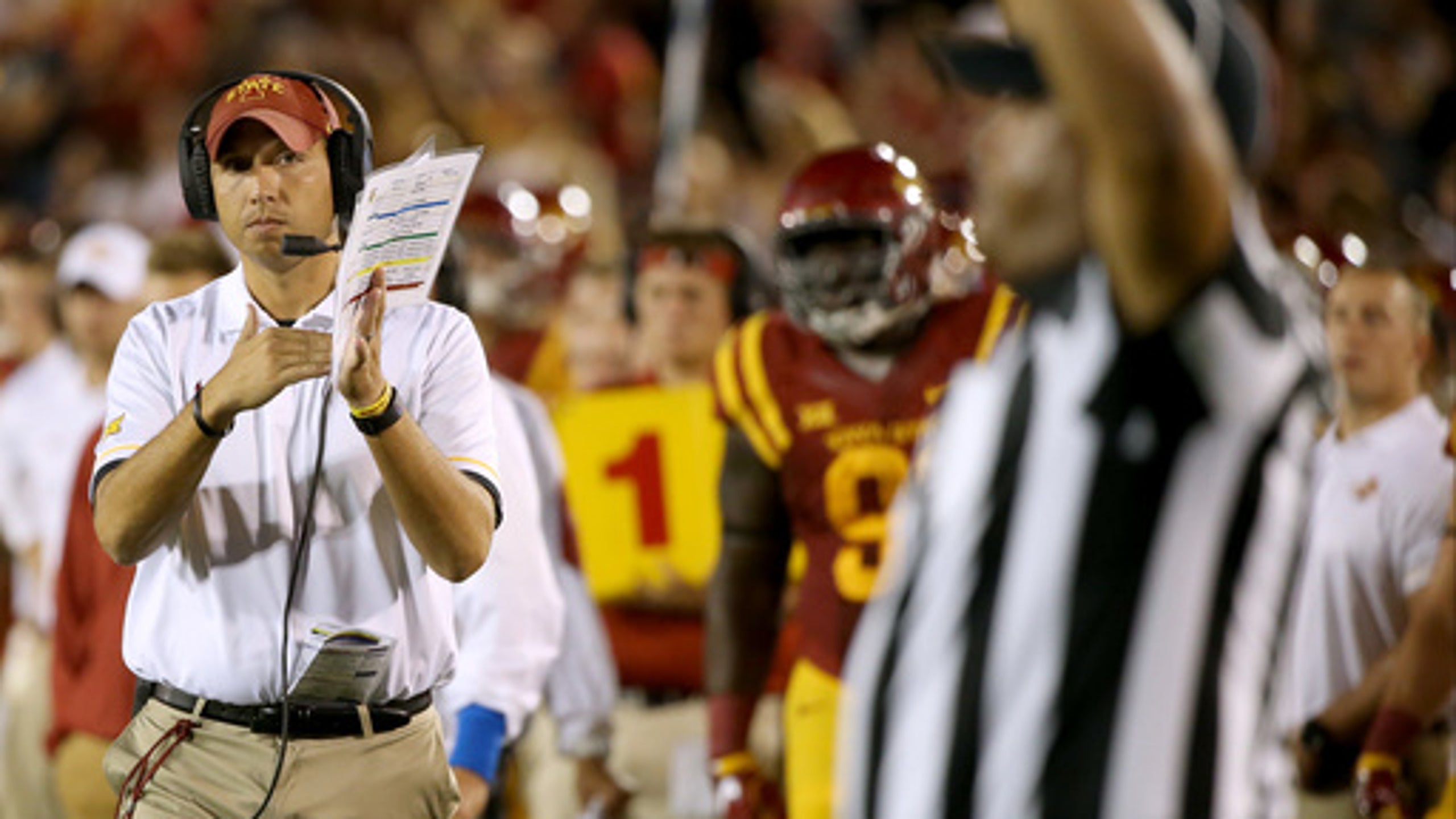 Cyclones searching for answers after losing opener
BY foxsports • September 5, 2016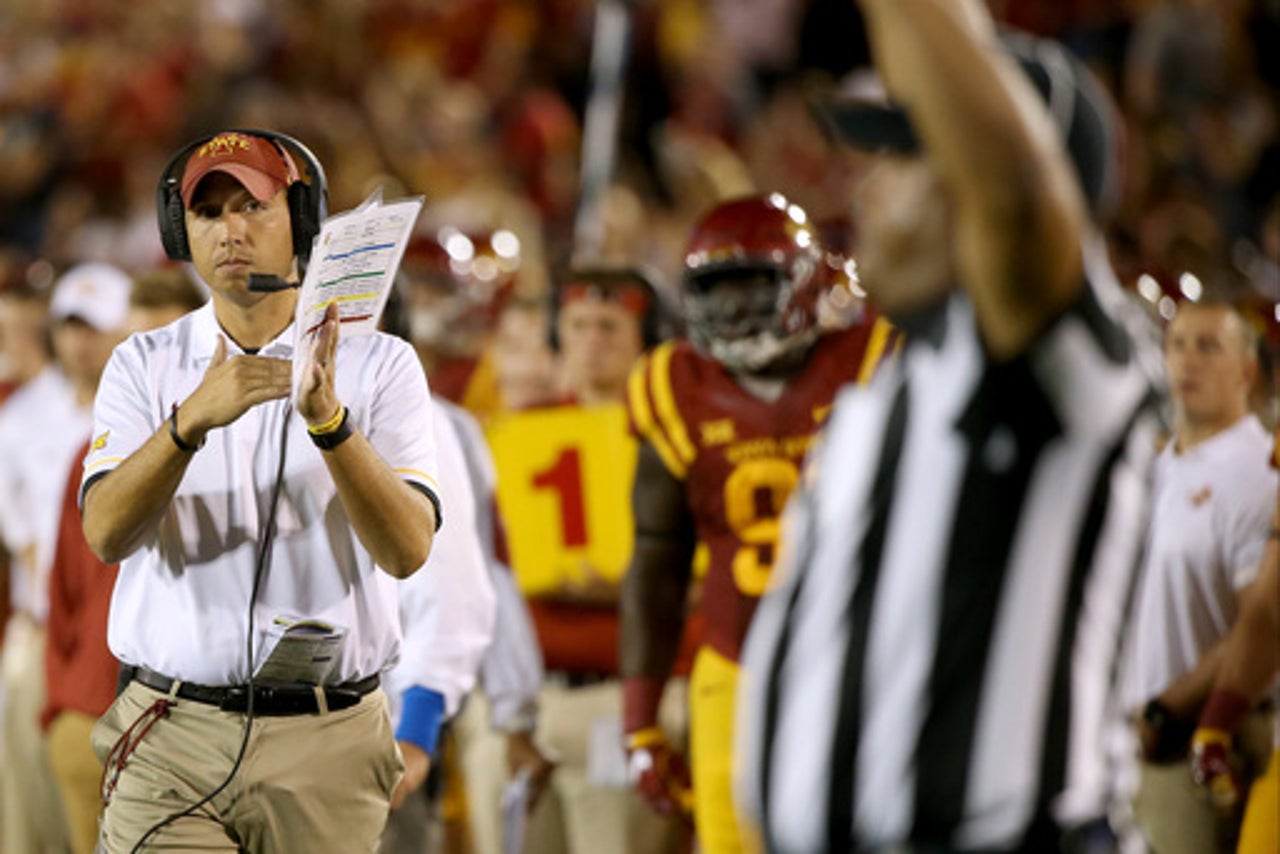 AMES, Iowa (AP) Iowa State's future appears to be bright, thanks largely to first-year coach Matt Campbell and his staff's work as recruiters.
The present remains as murky as ever.
The Cyclones showed why they're likely in for another long season in dropping their opener to Northern Iowa 25-20 on Saturday. Iowa State had plenty of chances to put away their FCS rivals, but late turnovers and penalties left the door open for the Panthers to steal a win in Ames.
The Cyclones don't have much time to regroup after their disastrous opener either. They've got a trip Saturday to Iowa City to face No. 17 Iowa - which had little trouble dispatching Miami (Ohio) last weekend - followed by a matchup at No. 13 TCU the following week.
''For us, we're trying to break bad habits and a culture of that,'' Campbell said. ''There's a process to it.''
Iowa State's biggest issue right now is its patchwork offensive line.
The Cyclones couldn't run the ball against Northern Iowa, a troubling sign for a team facing back-to-back road games against ranked opponents.
Mike Warren, who led the Big 12 in rushing yards in league games in 2015, had just 30 on 12 carries against the Panthers as his line struggled to create lanes for him to run through. Mobile quarterback Joel Lanning didn't find much space either, gaining just 29 yards while losing 19 on three sacks.
The fear for Iowa State was that its line, which collectively had just one start for the Cyclones heading into 2016, would be its downfall.
That was certainly the case it its opener, although the return of right tackle Julian Good-Jones from a one-game suspension is expected to help against the Hawkeyes.
''Julian coming back will help that offensive line a little bit,'' Campbell said. But ''we put ourselves in some tough positions for that offensive line to get exposed.''
If there was good news for Iowa State it was that, in context, its defense performed well in the opener.
The Cyclones' inability to sustain drives left their defense on the field for nearly 36 minutes, and their fatigue was evident in the fourth quarter as Northern Iowa drove 36 yards for the winning touchdown.
All three of the Panthers' touchdowns came off miscues by the Iowa State offense. But the Cyclones' defense allowed just 4.3 yards per play, forced eight punts and stuffed Northern Iowa on 13 of its 17 third downs.
''I thought the one area that certainly was a success for us on Saturday night was our ability to get off the field on third down,'' Campbell said. ''That really showed up.''
Much of the excitement that Iowa State generated in the offseason came from Campbell's first recruiting class, which ranked among the best the Cyclones had brought in for decades. Six true freshmen played last weekend, most notably running backs David Montgomery and Kene Nwangwu.
Iowa State's next class is ranked even higher, giving fans hope that Campbell, at 36 the youngest Power Five coach in the country, can finally turn its languishing program around.
But fixing the Cyclones won't be quick or easy, a fact Campbell came face to face with last weekend.
''You have to stay the course. You can't let one game define your season,'' quarterback Joel Lanning said. ''It's time to move on.''
---