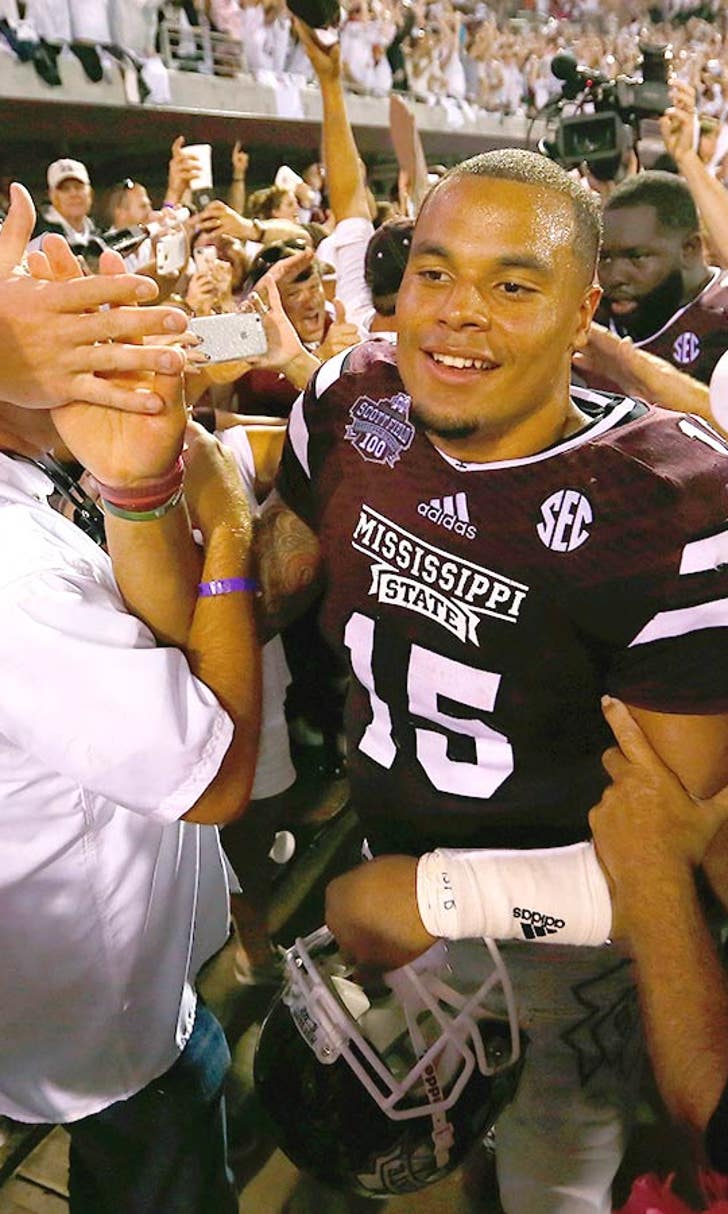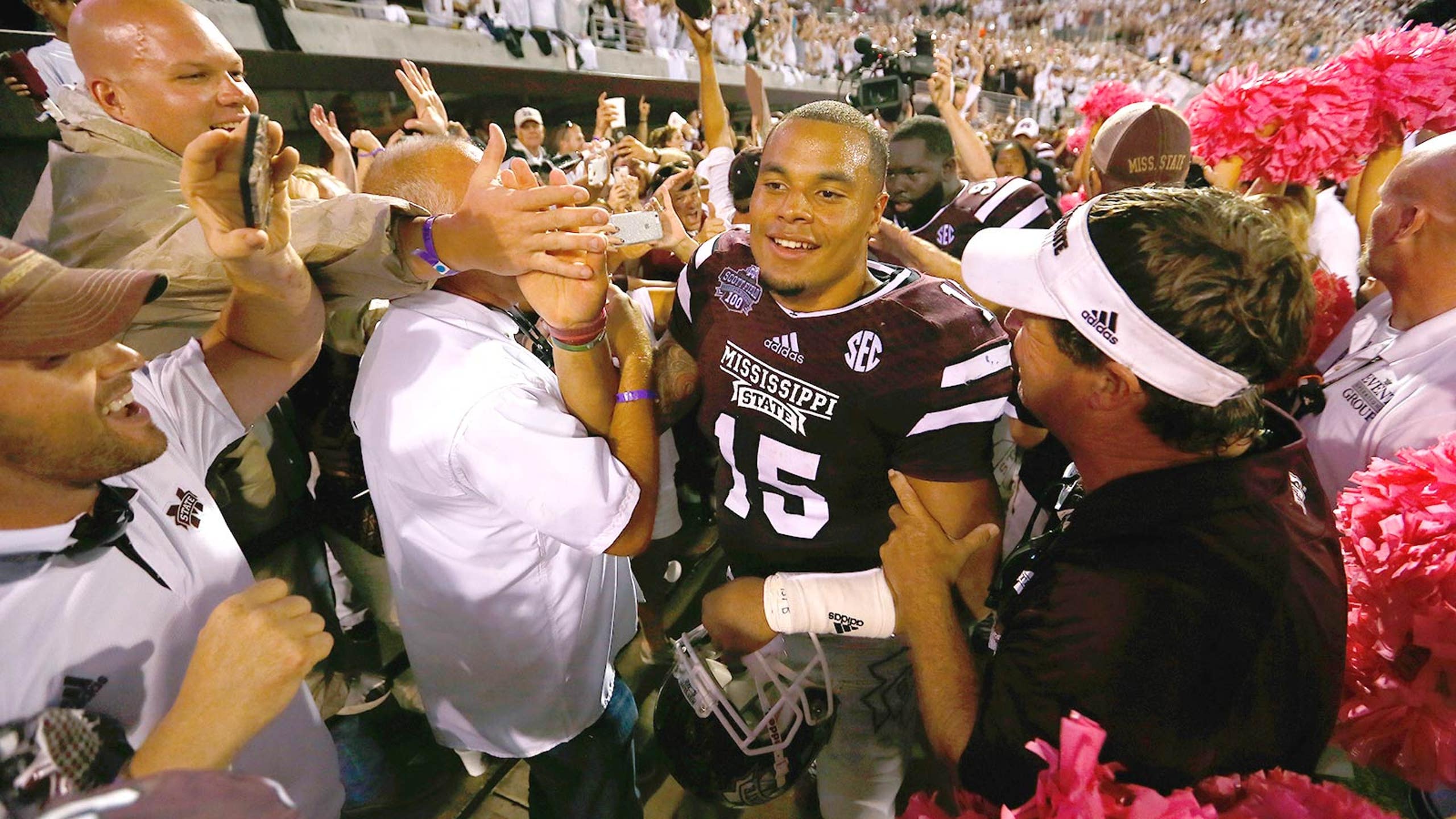 College Football Playoff rankings: Primer for Tuesday's unveiling
BY foxsports • October 25, 2014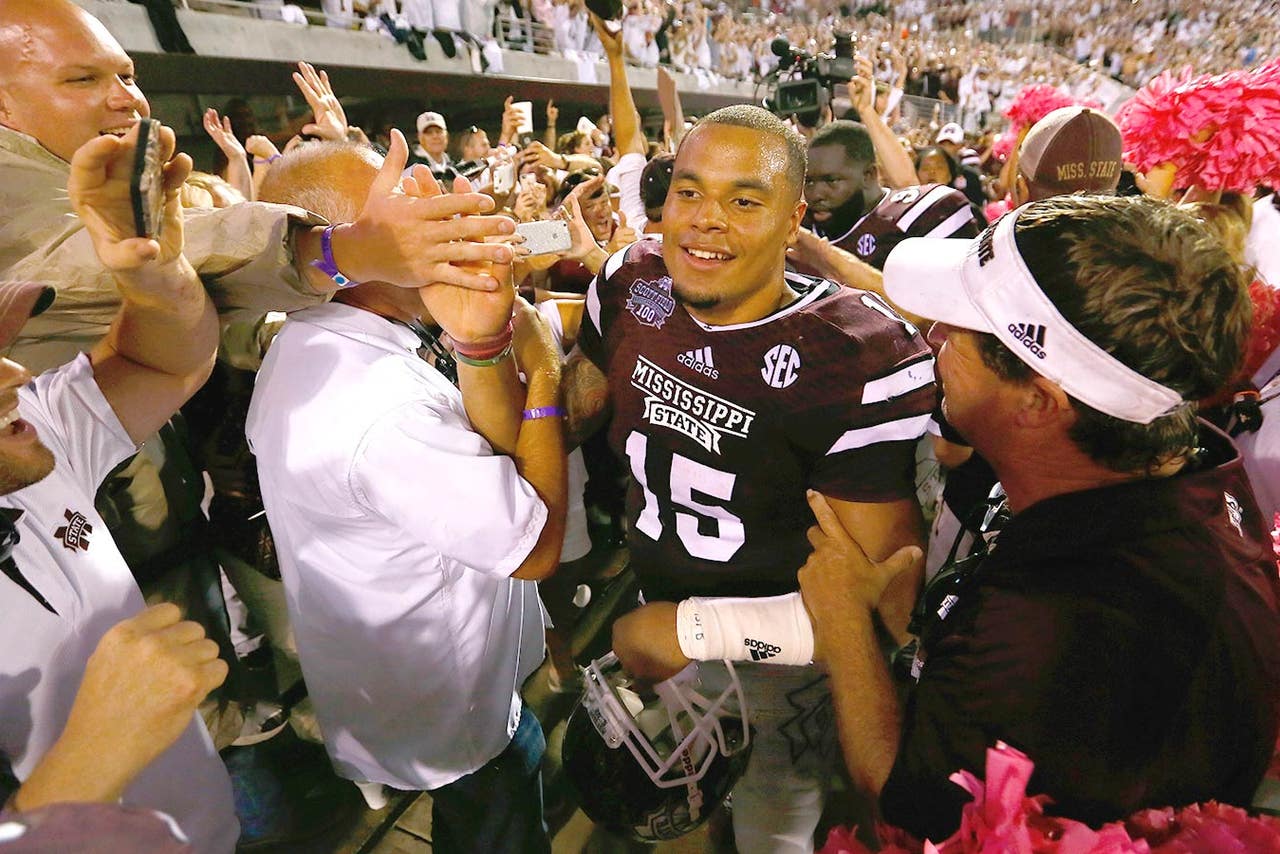 The first College Football Playoff rankings will be released Tuesday, Oct. 28 at 7:30 p.m. ET, ushering in a new era of big-time college football. But just how does this process work, and what will we see going forward? Here's a bullet-point reference guide to help:
* Rankings are released every Tuesday through Dec. 2, though times vary (see below for full details). The final four will be revealed on Sunday, Dec. 7 at 12:45 p.m. ET, with the matchups to the other top-tier bowls (Peach, Cotton, Fiesta, Orange) released at 2:45 p.m. ET.
-- FOX Four: FOX Sports' playoff analysis | Saturday's scores
* The 12 playoff committee members meet weekly on Mondays and Tuesdays to produce a list of the top 25 teams, using data like strength of schedule, head-to-head results and analytics to guide their work. To prepare for Selection Sunday, the committee will meet Dec. 5-7, when the group will also take into account conference championships won.
* The Rose Bowl and Sugar Bowl will host this year's semifinals, with those bowls alternating each year. The No. 1 seed will receive the most advantageous site for factors including convenience of travel for its fans, home-crowd advantage and familiarity with the host city. So if Mississippi State stays No. 1, look for the Bulldogs to play in the Sugar Bowl (New Orleans).
* There is no limit to the number of teams from a particular conference in the playoff and its associated pool of other bowls (Peach, Cotton, Fiesta, Orange). So, the SEC could have all four teams in the playoff, should the committee vote accordingly. So could the Pac-12, the Big 12, and so on. But all those scenarios are unlikely, given the committee will emphasize league titles.
* The committee members include athletic directors from each of the five major conferences, including two from the Big Ten. They include Arkansas' Jeff Long (chairman), Wisconsin's Barry Alvarez, USC's Pat Haden, West Virginia's Oliver Luck, Nebraska's Tom Osborne and Clemson's Dan Radakovich. Also included are former Secretary of State Condoleezza Rice, former Big East Commissioner Mike Tranghese, former USA Today college football writer Steve Wieberg, former Notre Dame and Stanford coach Tyrone Willingham, former NCAA executive vice president Tom Jernstedt and former Air Force Academy superintendent Mike Gould.
* During the ranking process, committee members with direct or family ties to a certain school through employment/consulting work will be recused when the voting process comes up for their teams. Given the committee's makeup and the fact that former Ole Miss QB Archie Manning is no longer part of this year's membership because of knee surgery, that should not be a problem this year.
Rankings release dates/times
Oct. 28: 7:30 p.m. ET, ESPN
Nov. 4: 7:30 p.m. ET, ESPN
Nov. 11: 7:30 p.m. ET, ESPN
Nov. 18: 7 p.m. ET, ESPN2
Nov. 25: 7 p.m. ET, ESPN
Dec. 2: 7 p.m. ET, ESPN
Dec. 7: 12:45 p.m. ET, ESPN (final four)
---