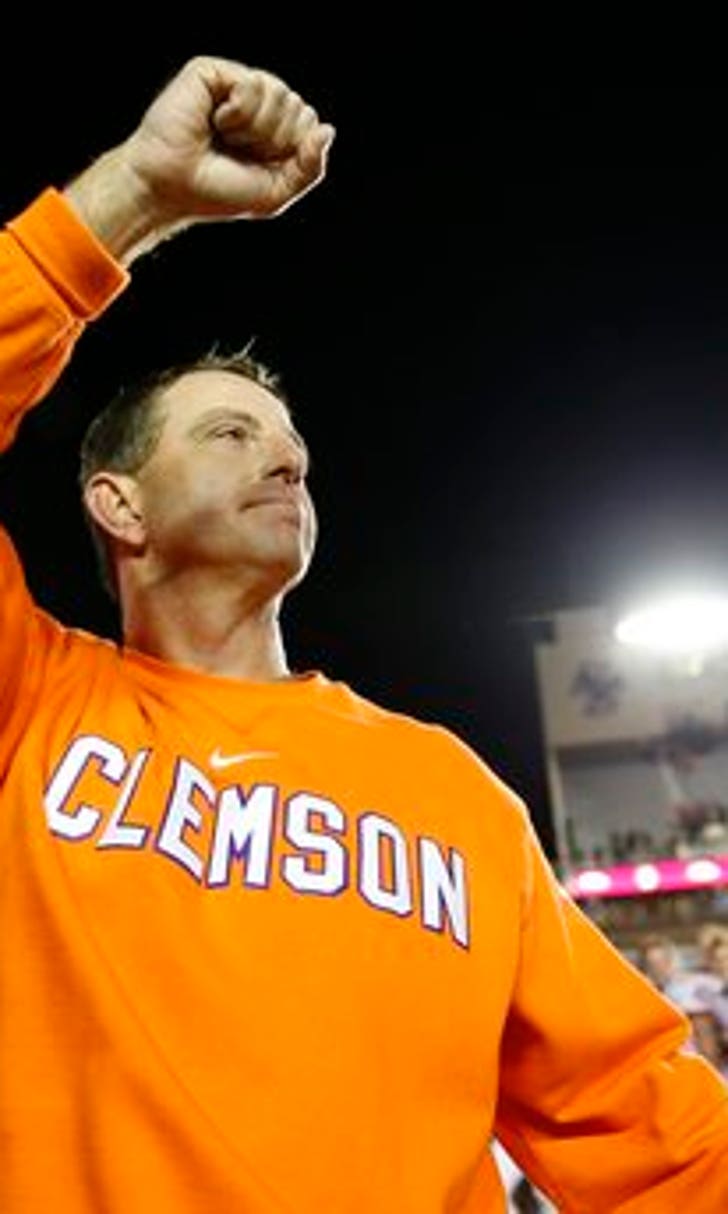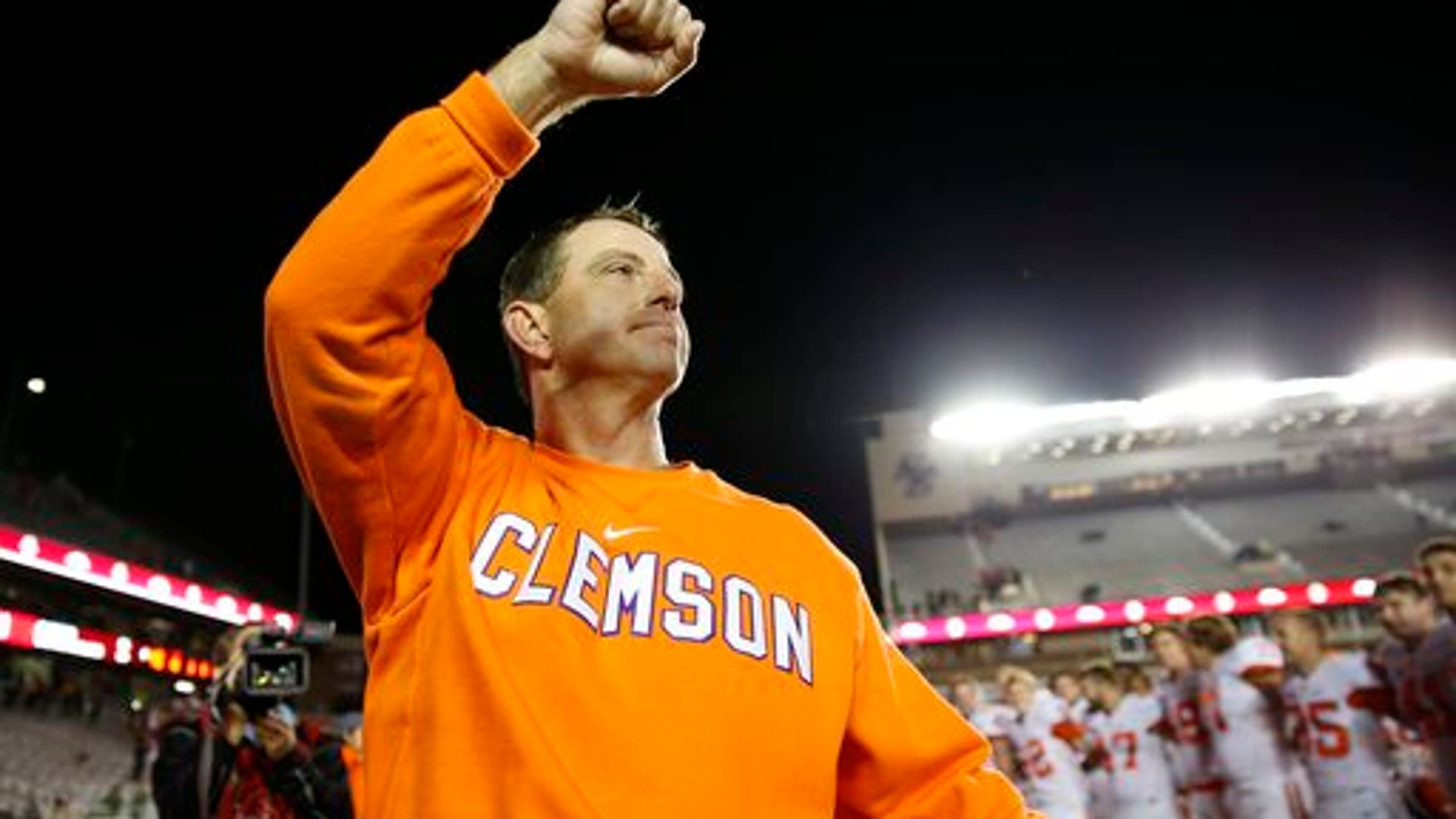 Clemson looks to keep focus, pay attention to the week ahead
BY foxsports • October 10, 2016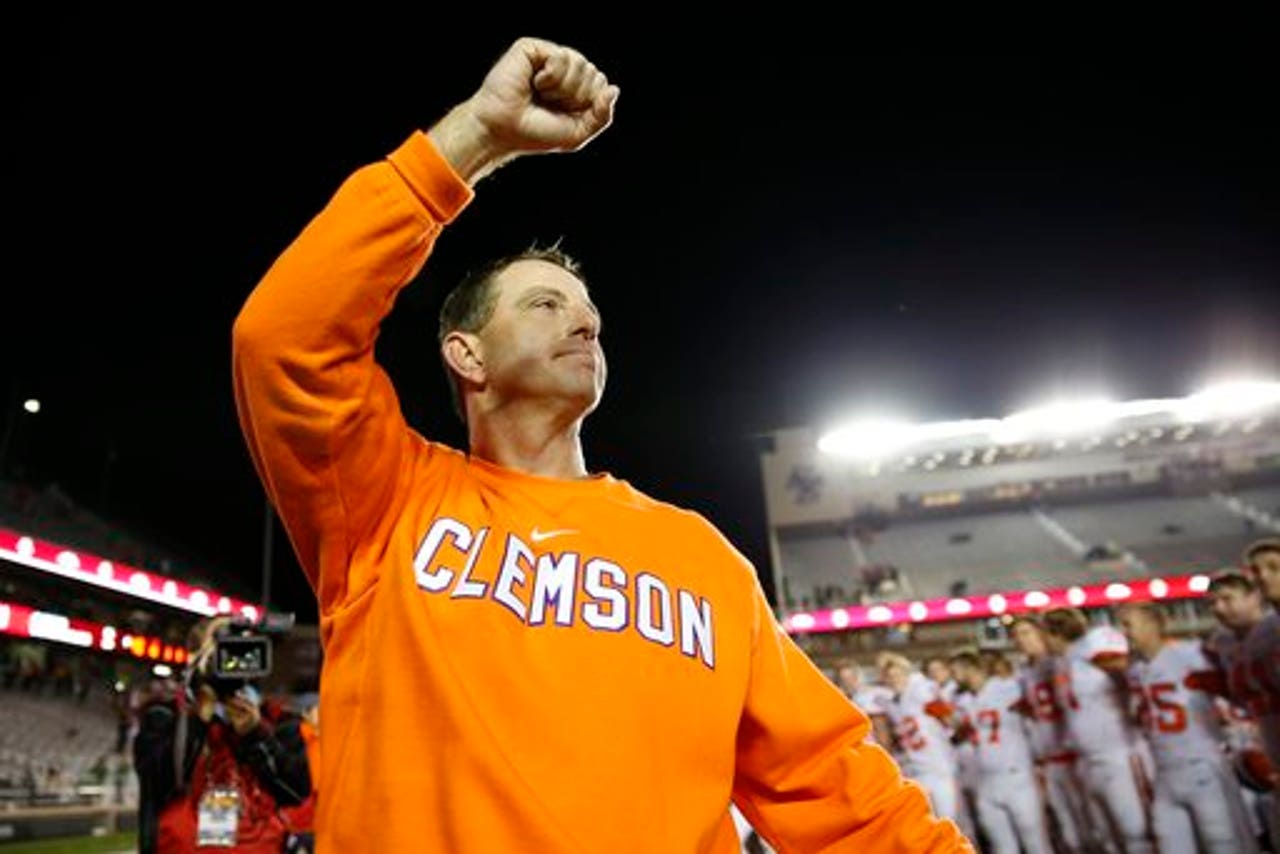 CLEMSON, S.C. (AP) Clemson had its top 10 victory, its lopsided league win and its second straight 6-0 start. Quarterback Deshaun Watson says the third-ranked Tigers need a narrow focus, starting Saturday against North Carolina State, to stay locked into their long-term goals.
The Tigers (3-0 Atlantic Coast Conference) have so far tracked like last year's group, which finished with a league championship and runner-up to national champ Alabama in the College Football Playoffs.
Both years featured a gritty, top 10 win, against Notre Dame in 2015 and Louisville two weeks ago, followed soon after by an ACC blowout on the road (Clemson defeated Miami 58-0 last year and won at Boston College 56-10 last week).
Don't read too much into the similarities, Watson said.
''This year and last year are not really as similar to us,'' he said. ''It's a whole different year, new players, new team. Different games and just everything's different.''
Except the winning, though Watson said these Tigers have not reached their peak performance.
''We still have a lot improve on, a lot to fix and we're going to continue to do that each and every week,'' he said.
Clemson has had its way with North Carolina State (4-1, 1-0) in recent seasons with four straight series wins, averaging more than 46 points a game. The Wolfpack, though, have been stingy on defense - they're ranked eighth nationally in total defense - and slogged out a soggy, 10-3 victory over Notre Dame last week in a game played in hurricane conditions.
Wolfpack coach Dave Doeren said there wasn't much to take from one week to the next because of the weather conditions, except for the confidence that comes from three straight victories this season.
''I think the guys are playing for each other, supporting each other,'' he said. ''There's a lot of camaderie and you can feel a whole lot of players acting the way you hope they would act. You win three straight games and now we've got a great opportunity to play a great football team.''
And one that looks like its rounding into form on both sides of the ball.
Last year's second half was Watson and the Clemson offense taking flight while the defense got a bit lax down the stretch, its points per game total rising from 14 through the first seven games to about 27 per game over the final eight contests.
Linebacker Ben Boulware said the leadership among the group eroded some during the second half of the season - Clemson had six defensive starters, five of them underclassmen, taken in the NFL draft last spring - which led to breakdowns on defense.
This time, he said, the energy level, focus and commitment are strong.
''The leadership and maturity are there for the season,'' Boulware said.
The offense also took a step forward in Friday night's 56-10 win at Boston College that included several long TD plays, such as Wayne Gallman's 59-yard scoring run and touchdown passes of 56, 29 and 16 yards by Watson.
Clemson co-offensive coordinator Jeff Scott said his players struggled earlier in the season trying to live up to their gaudy numbers from a year ago - 515 yards, 38 points - but were counseled by coaches to put aside last year and focus on doing what they do best this season.
''Hey, 2015's over. We don't need to be comparing ourselves to 2015. That was a special year,'' Scott said. ''Who do we want to be in 2016?''
For Watson, the answer is clear - national champions.
That, he said, has been the team's goal since it returned from the Alabama loss in January. ''We still have a lot of ball to play, but at the same time, it's right there in our hands,'' he said. ''We've got to continue to do what we do and earn it.''
---
Online:
AP's college football website: www.collegefootball.ap.org
---