Charleston Southern-Alabama Preview
BY foxsports • November 17, 2015
(AP) - Alabama's more than a smash `em up, knock `em down team.
The third-ranked Crimson Tide got rolling against Mississippi State last week with a 69-yard Cyrus Jones punt return for a touchdown, and added three more long scoring plays to turn a scoreless game into a 31-6 romp.
That performance wasn't altogether typical, but Alabama has shown a knack for breaking games open with big plays.
''I think in a close game, it's always turnovers and explosive plays that usually have a huge impact,'' coach Nick Saban said Monday. ''I don't think it was any different this year, but especially in this last game because we didn't have that kind of consistent long drives that score points. I think, one drive that finished with a field goal and everything else was an explosive play.
''When they had the ball, they drove it and didn't score. It's always important to be able to make big plays. It's hard to score if you don't make some big plays somewhere along the way.''
For the most part, that hasn't been a problem for Alabama, second in last week's playoff rankings and holding a 1 1/2-game lead in the SEC West. The Tide (9-1) have done it via run and pass, as well as on special teams and defense. They have a league-best 29 sacks.
Alabama has 12 plays of 50-plus yards, which ranks 17th nationally. It's on pace to surpass all but one of Saban's teams in Tuscaloosa in that regard with as many as five games to go if the team makes the SEC and national championships.
The 2013 team led by AJ McCarron, Amari Cooper and T.J. Yeldon had 20 such plays, according to research by STATS. That's the most at least since at least 2002, which is how far back the company's records went. Alabama had 13 in the 2009 and 2010 seasons.
The Tide plays FCS team Charleston Southern (9-1) on Saturday, followed by a visit to struggling Auburn. Alabama might be without rushing/receiving threat Kenyan Drake for those two games. Saban said he's likely out for at least two weeks after undergoing surgery Sunday for a broken right arm.
Alabama's still earning its reputation as a team that thrives on running and stopping the run, but has shown plenty of quick-scoring ability, too.
That's been largely courtesy of 242-pound tailback Derrick Henry, a deceptively swift open-field runner who scored on runs of 74 and 65 yards against the Bulldogs.
He's got eight touchdowns of 20-plus yards, or what Alabama labels explosive plays.
Defensive backs Eddie Jackson and Minkah Fitzpatrick have also chipped in with two touchdowns apiece on long interception returns. Freshman receiver Calvin Ridley got Alabama going with an 81-yard touchdown pass from Jake Coker against Arkansas, and a 30-yard run by Henry ignited the Tide against Georgia.
Ridley also had a 60-yard touchdown against Mississippi State.
Left tackle Cam Robinson figures it's a good sign for the offense when Alabama can score on three drives of three or fewer plays.
''It's always a nice thing to see,'' Robinson said. ''It just lets us know our offense is moving in rhythm and we're doing what we're trying to do. It's always fun to see big explosive plays.''
Those daunting numbers appear to add up to trouble for the Buccaneers, who clinched the Big South title last week but have lost their last four games against ranked FBS teams by a combined 245-32. They have never faced Alabama.
Austin Brown passed for 301 yards and four touchdowns as Charleston Southern - ranked ninth in the STATS FCS Top 25 - secured the league championship by beating Liberty 31-24 on Saturday. The win was the Buccaneers' eighth in a row.
---
---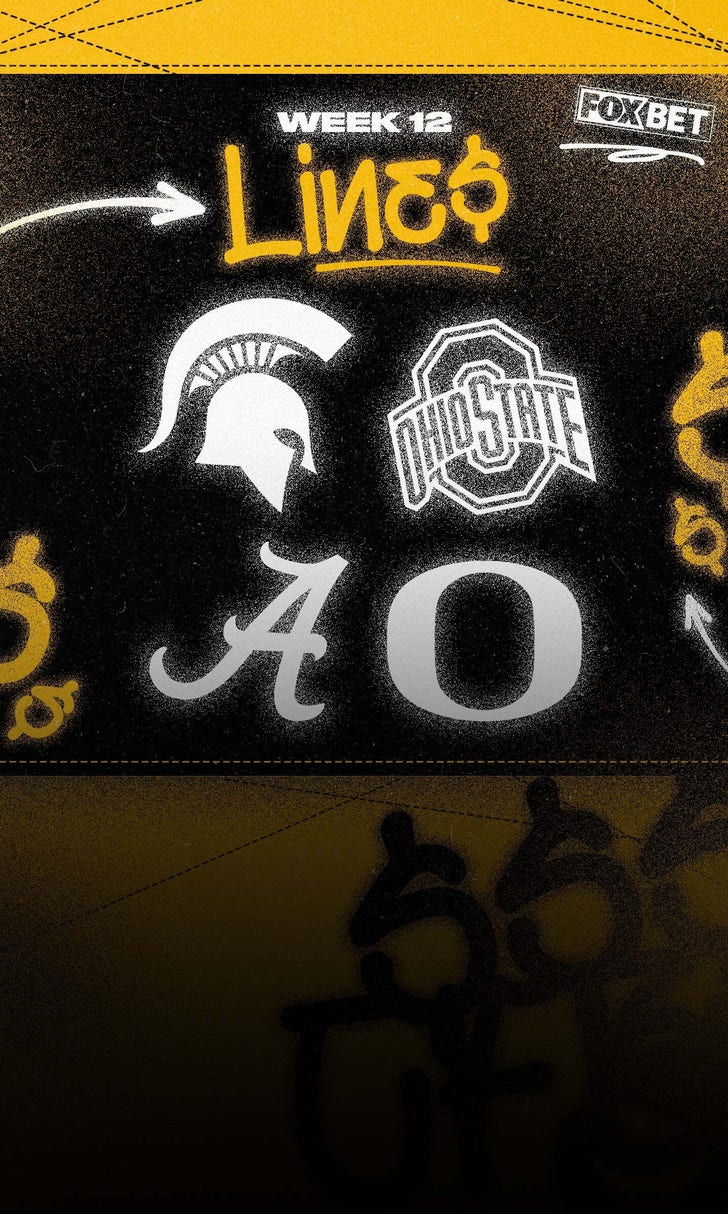 College football odds Week 12
College football odds Week 12
Find out everything you need to know about college football odds in Week 12 here!