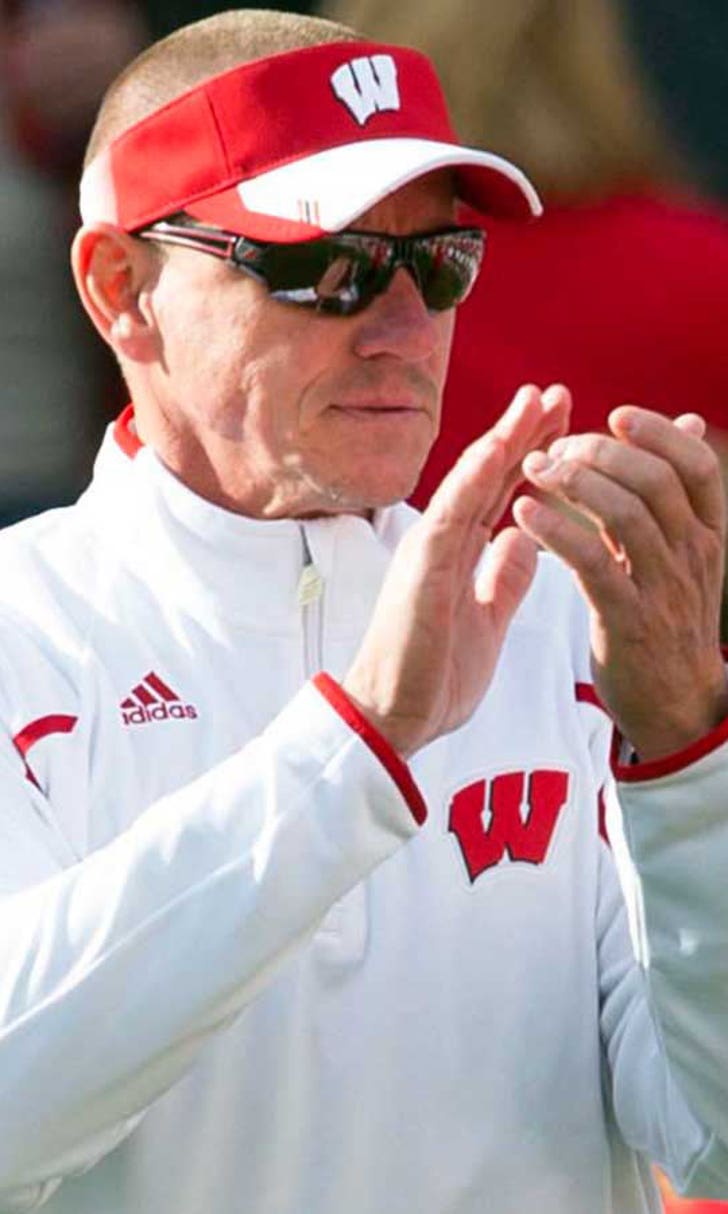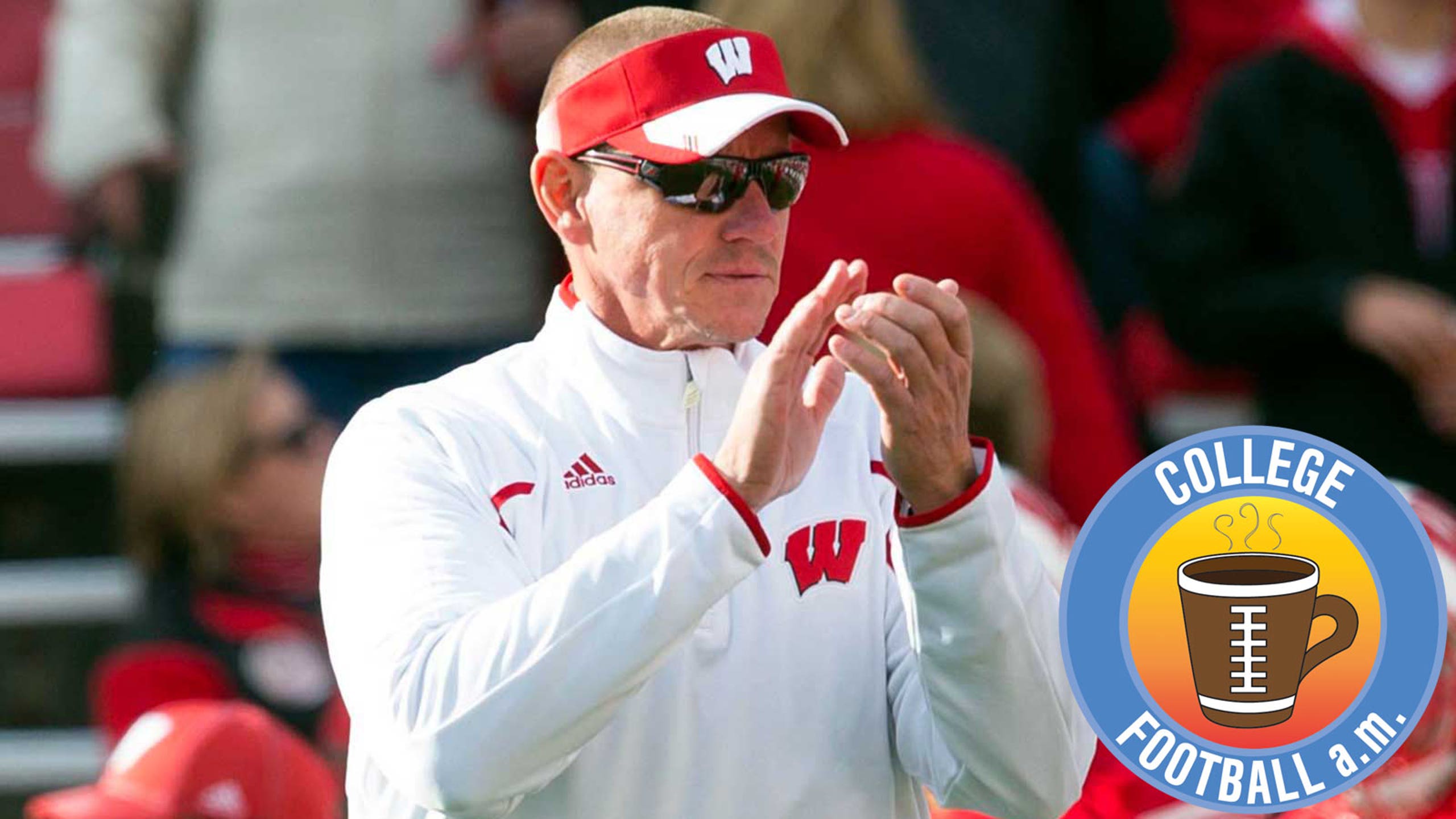 CFB AM: Wisconsin coach shocks walk-on with scholarship during trivia
BY Teddy Mitrosilis • August 6, 2014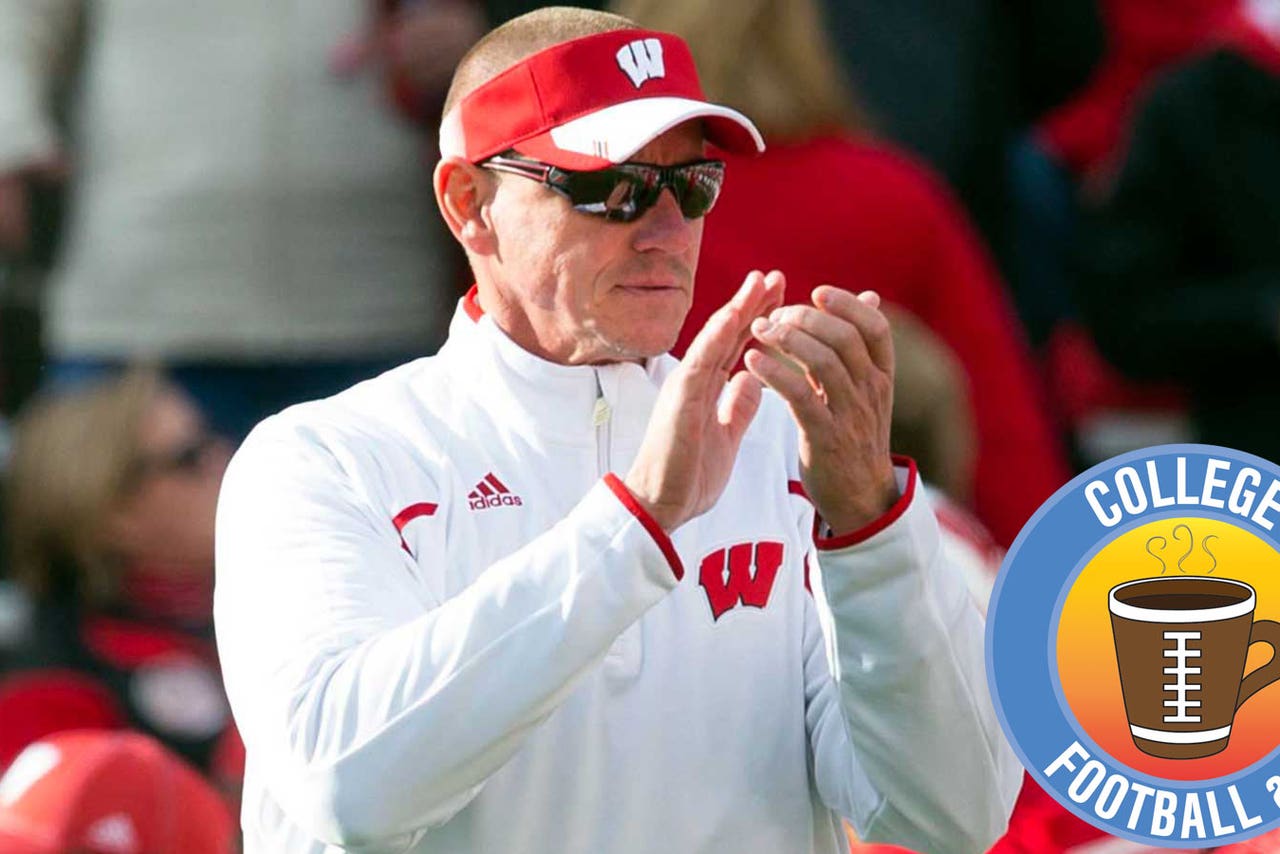 Gary Andersen wanted to have a little fun at fall camp, so the Wisconsin coach came up with a game.
Bucket Hat Trivia, he called it.
At the end of a team meeting, Andersen called out a few players and asked them a question. If they gave the correct answer, they were rewarded with a Badgers bucket hat.
The best prize handed out was far better than a bucket hat, though.
Andersen called redshirt sophomore walk-on long snapper Connor Udelhoven's name and asked him a question about how many walk-ons have been awarded scholarships.
Udelhoven answered the question incorrectly, but then Andersen did a very cool thing by making him part of the new answer. Here's the video:
THREE THINGS YOU NEED TO KNOW
1. On Thursday, a vote will be held to determine whether the Power 5 leagues are granted autonomy and some legislative freedom. Does this mean the Power 5 leagues will be separate from the rest of Division I? Will they have full control over their league's legislation? There's a lot of confusion around the autonomy discussion, and Stewart Mandel has a simple and insightful piece that addresses the fundamental questions.
2. An update on TCU's Devonte Fields: He met with university officials on Tuesday and remains separated from the team, although the school did not clarify whether Fields will be back with the team. A report out of Fort Worth, Texas, indicated that it's unlikely Fields ever suits up for TCU again.
3. A quick check in with some beat writers around the country as fall camps continue: Duke WR Jamison Crowder will be even more explosive this season, writes Laura Keeley. Texas Tech's OC has a new title but Kliff Kingsbury still calls the plays, writes Don Williams. Pat Narduzzi could have his most talented defense yet at Michigan State, writes Joe Rexrode. Ten takeaways from Penn State's media day, per Dustin Hockensmith. Florida coach Will Muschamp was so fired up to get camp going that he slept for 3.5 hours the night before Day 1, writes Edgar Thompson.
THREE THINGS YOU SHOULD KNOW
1. Southeastern radio maven Paul Finebaum has a new book on the SEC, and here is an excerpt on Alabama coach Nick Saban. "[Saban's] a joyless winner," Finebaum writes. "He's the kind of guy who would greet a winning lottery ticket with: 'How much is this going to cost me in taxes?'"
2. Auburn has a freshman offensive lineman so physically imposing that they call him 'Drago' after the Russian in Rocky IV. Here's a photo plus a video of him benching 515 pounds three times.
3. Cool story by Mark Snyder on Michigan's Devin Funchess getting better by watching You Tube.
THREE THINGS YOU MAY WANT TO KNOW
1. Georgia ran the Oklahoma drill at practice on Tuesday, and below is the video. Part of me thinks, "Awesome – Oklahoma drill video!" But the smarter part of me thinks, "Isn't it kind of dumb to run your most valuable asset -- RB Todd Gurley – into the teeth of defense over and over at practice when you need him for 250 or so touches this fall to have any chance in the SEC East?"
2. Graham Watson has a good story on how Cat Conti became the Big 12's first female official. From the piece:
3. Alaska Airlines has a new partnership with Utah that allows fans wearing a Utes shirt or jersey to priority board from Aug. 23 through Dec. 1 at Salt Lake City International airport.
LASTLY
* LSU defensive end Danielle Hunter is J-A-C-K-E-D.
* Oklahoma coach Bob Stoops told the story of his reaction when he found out the Sooners were playing Alabama in last season's Sugar Bowl.
* Tim Keown profiles Texas coach Charlie Strong, and it's well worth your time.
* BYU held a lip sync battle to get ready for camp.
* South Carolina's kicker does not like car windshields:
Have a good Wednesday, all.
Teddy Mitrosilis is an editor and writer for FOXSports.com. Follow him on Twitter @TMitrosilis and email him at tmitrosilis@gmail.com.
---