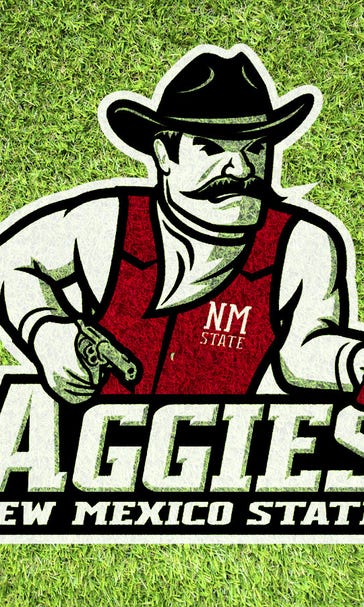 CFB AM: New Mexico State's team horse takes out girl on field
September 1, 2014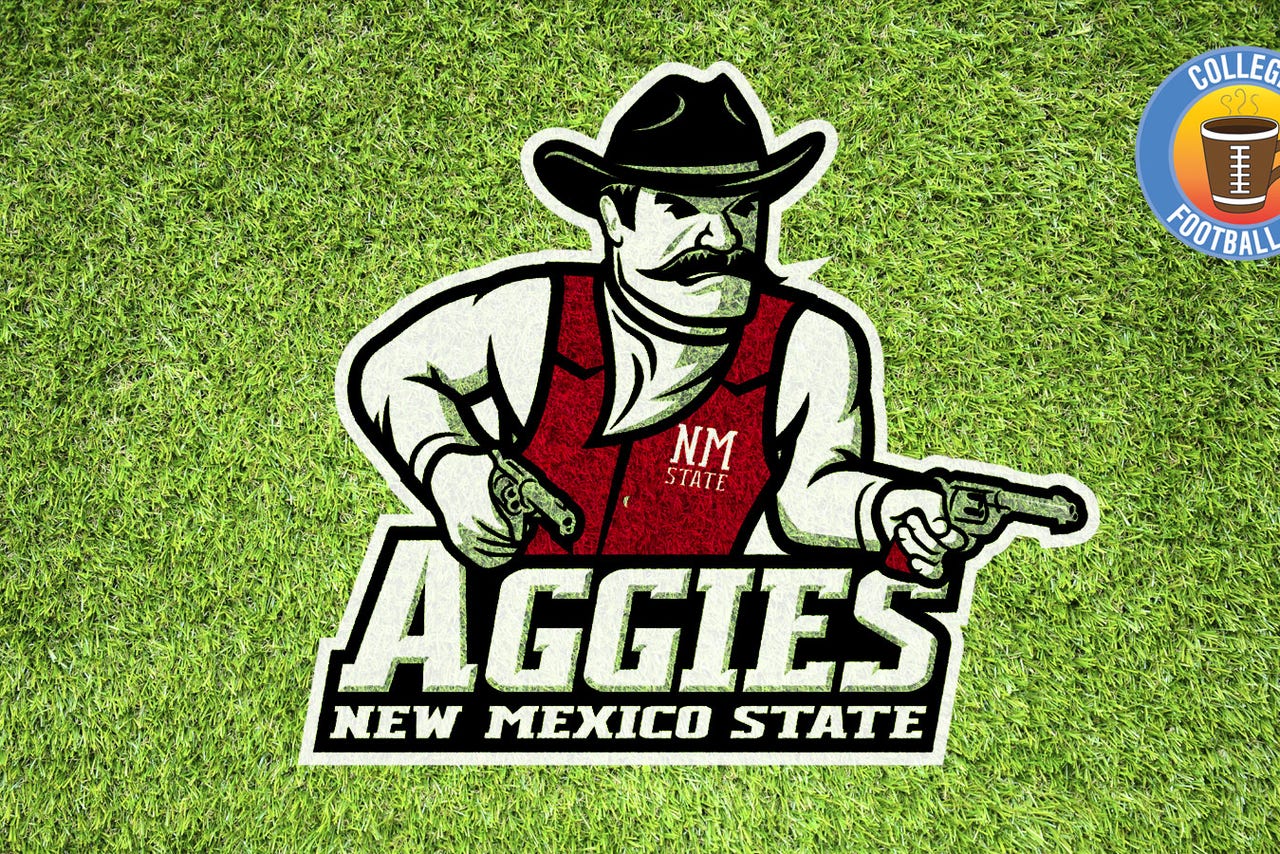 There were a ton of highlights from the first week of the college football season.
Georgia's Todd Gurley running through Clemson for 198 yards comes to mind.
Texas A&M going to Columbia and crushing South Carolina definitely qualifies.
What happened before New Mexico State's season-opener against Cal Poly last Thursday was the exact opposite of those.
NMSU has a team horse named Keystone. Before each game, Pistol Pete, the school's mascot, rides Keystone around the field. As you can imagine, this presents a series of potential problems around every turn.
This time, Zaina Atyani, a New Mexico State student who works in the athletics marketing department, happened to be standing in the end zone directly in line with Keystone's path. As usual when a high-speed horse meets a stationary human, this did not end well. Watch:
Thankfully, Zaina was fine. She even made a joke about it on Twitter afterwards.
(h/t Deadspin)
THREE THINGS YOU NEED TO KNOW
1. No. 10 Baylor got its 2014 season started on Sunday night, and two notable things happened other than the Bears beating SMU 45-0. First, QB Bryce Petty didn't play the second half after taking a blow to the back on a TD run. The result was a lower-back bruise, the school said, and Petty mentioned after the game that he will be fine for next week against Northwestern State. Prior to leaving the game, Petty completed 13-of-23 passes for 161 yards and two TDs and rushed for another score.
Secondly, it was Baylor's first game at the beautiful McLane Stadium. Here are 12 pictures of the new digs from SB Nation's Jason Kirk. Baylor students were so excited, apparently, to get inside McLane that they totally disregarded each other's safety.
2. The other game Sunday night was Utah State at Tennessee, which the Vols won 38-7. It was a really good night for Tennessee QB Justin Worley, a senior who's been inconsistent over the years, as he went 27-of-38 for 273 yards and three touchdowns (no picks). You could say entering the season that Worley won the starting job almost by default because the Vols didn't have a second viable candidate to push him, with sophomore Josh Dobbs needing more seasoning. UT has Arkansas State at home next week and then travels to Oklahoma for a big test.
We also got to see two new players who should be offensive stars for Tennessee this season – JC transfer WR Von Pearson and freshman running back Jalen Hurd. Both scored touchdowns in their Rocky Top debuts.
3. Whoa, before you go, Week 1 would like to offer you one more game: Miami at Louisville tonight. Excited to see true freshman Brad Kayaa start at QB for the Canes. And, of course, Petrino.
THREE THINGS YOU SHOULD KNOW
1. Texas had a great start to the Charlie Strong era by beating North Texas 38-7, but then the Longhorns were delivered a blow on Sunday when it was announced that fifth-year senior and starting center Dominic Espinosa will likely miss the rest of the season with a broken ankle.
2. Yes, we have one game left in Week 1, but it's fair to start discussing Week 2, and the premier game this week is Michigan State at Oregon. Las Vegas is an all-knowing force built solely to prey on our overconfidence, but the Ducks as 11-point favorites – and that will probably rise by midweek – seems high for a Michigan State team that brings a good bit of talent back from last year's Rose Bowl team and still has Pat Narduzzi running the defense. Proceed carefully, degenerates.
3. Robert Griffin III had a great Sunday at McLane Stadium. Baylor unveiled a statue of him outside the stadium, and then he took a selfie with the student section:
THREE THINGS YOU MAY WANT TO KNOW
1. Really enjoyed this Lars Anderson piece on how becoming Alabama's starting quarterback completely changes a player's life. Former Tide QB John Parker Wilson's advice to the next one: "Enjoy it, savor it and good luck."
2. TCU coach Gary Patterson wasn't happy with how his defensive line was performing against Samford on Saturday – through three quarters, the Horned Frogs had allowed 96 yards rushing – so he threatened them. If TCU allowed 100 yards rushing in the game, they'd be practicing in full pads on Sunday. So how did the fourth quarter go? Samford had minus-9 yards on the ground.
3. Larry Coker is a long way from Miami, which is just fine. He's got something good brewing at UT-San Antonio. The Roadrunners won on the road at Houston last Friday, against a Cougars team that's supposed to be good, and now get to test themselves against Arizona in the Alamodome on Thursday night (8 p.m. ET, FOX Sports 1). Here's a great piece by USA Today's Paul Myerberg on how UTSA is becoming college football's best startup.
LASTLY
* "I've done two things right: I raised good kids and I knew how to marry well. Hopefully I coached a little bit along the way." This Max Olson piece on Baylor defensive coordinator Phil Bennett is worth your time.
* Kent Babb on football and religion in the South is also worth a read.
* Former LSU stud and current Arizona Cardinals DB Patrick Peterson was at the Wisconsin game in Houston this past weekend and approached his old coach on the field after the game to get a selfie. Here's video of the exchange, and here's how the photo turned out.
I hope you all have a great Labor Day Monday and get to enjoy some family time if you're not working.
Teddy Mitrosilis is an editor and writer for FOXSports.com. Follow him on Twitter @TMitrosilis and email him at tmitrosilis@gmail.com.
---