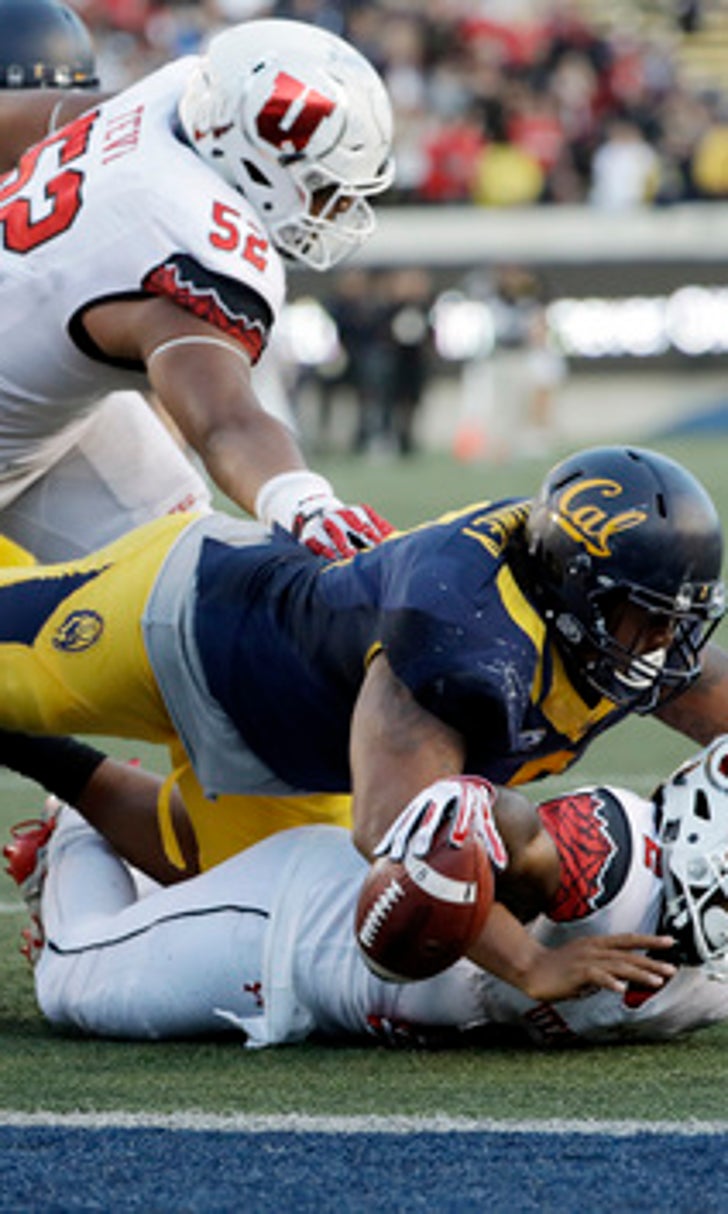 Center J.J. Dielman out for No. 24 Utah as injuries mount
BY foxsports • October 3, 2016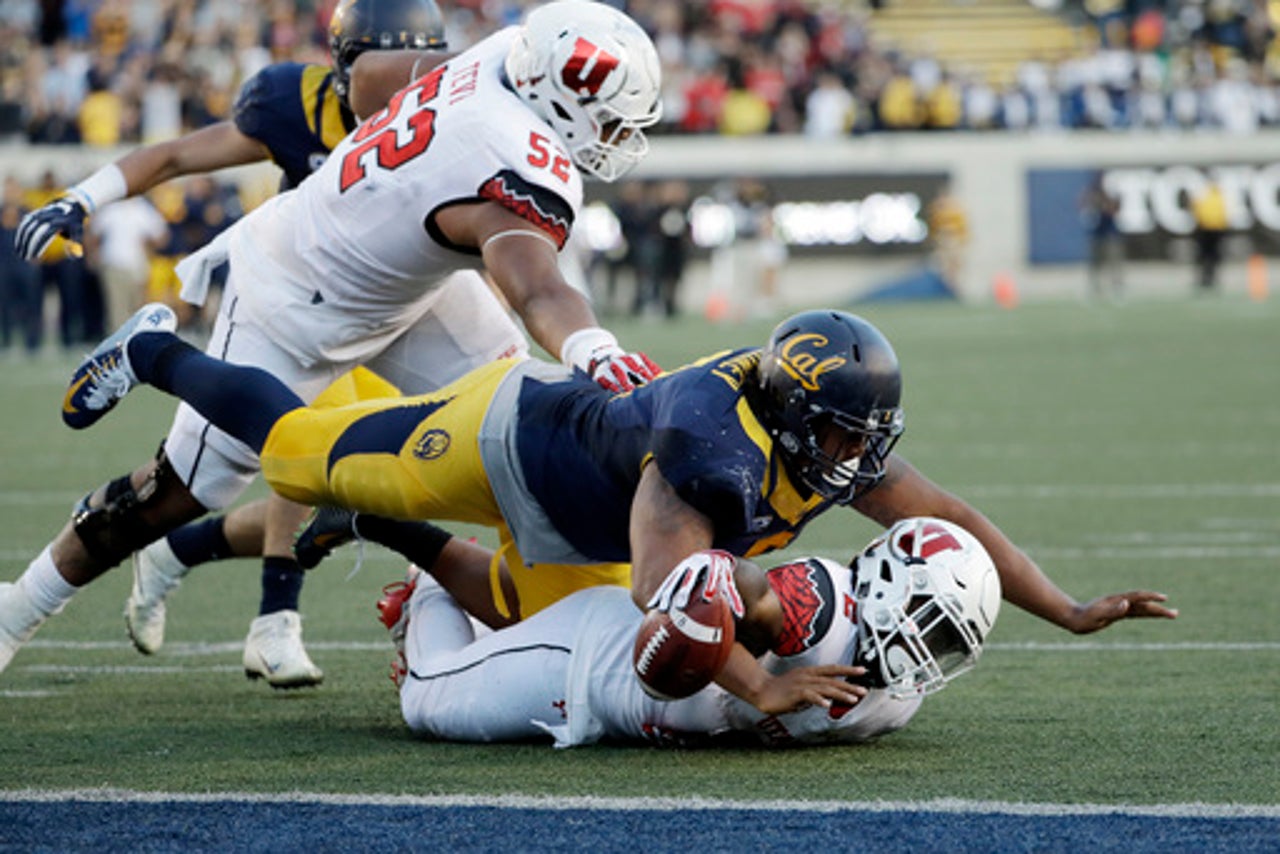 SALT LAKE CITY (AP) Hours after coach Kyle Whittingham said No. 24 Utah didn't sustain any season-ending injuries during its loss California, the Utes found out three-year starting center J.J. Dielman will miss the rest of the season due to a lower leg injury.
Whittingham said several players were having MRIs on Monday to determine the severity of their injuries. Dielman clearly got bad news as the school said he was out in a release Monday afternoon.
He joins former starting defensive end Kylie Fitts and tight end Siale Fakailoatonga on the sideline for the rest of the season with injuries.
Utah is coming off its first loss, but it may have bigger problems in the quest for a Pac-12 title. The Utes have been ravaged by injuries at receiver, offensive line, running back, defensive line and in the secondary.
''I'd be here for a half hour if we start talking about all the injuries,'' Whittingham said.
Former walk-on Lo Falemaka is next in line on the depth chart, but Utah did not make the junior available to media Monday. He had a slow start with a pair of bad plays when he entered the game last week, but quarterback Troy Williams said they laughed it off.
''He told me, `Hey man, I just had to get my jitters out real quick,'' Williams said. ''I told him I understand fully. We have a great team, great guys all around. Next guy just has to step up and take advantage of his opportunity.''
Utah lost its No. 1 receiver Tim Patrick, starting cornerback Reggie Porter and Dielman during Saturday's game. Patrick said he expects to play this week.
Whittingham and Utah give little details about injuries, so Porter's status is unknown. He did mention that receiver Kyle Fulks had to leave the game last week and both running back Troy McCormick and receiver Tyrone Smith are both banged up.
First-team All-Pac-12 defensive line Lowell Lotulelei missed last game after suffering a shoulder injury the previous week against USC.
Starting slot receiver Cory Butler-Byrd didn't travel to California and Whittingham said it was a physical issue. The coach hopes he can play against Arizona.
''There's about a dozen guys who's in that category,'' Whittingham said.
Sophomore receiver Raelon Singleton had his best game with career highs in receptions (7) and yards (98) as the No. 1 option in the pass game after Patrick went down. Williams said he confident in all his receivers, but Patrick is No. 32 in the country with 429 receiving yards and is tied for No. 12 with five touchdown catches. The Utes didn't have a single receiver that caught five touchdowns in all of 2015.
Utah had already lost senior running back Joe Williams to retirement due to lingering injuries. Whittingham announced that sophomore Armand Shyne has been promoted to starting running back over Zach Moss after he rushed for 99 yards and two touchdowns against Cal.
The Utes (4-1, 1-1 Pac-12) aren't panicking despite the plethora of injuries. The goal of winning the conference title is still attainable as No. 21 Colorado (4-1, 2-1) is the lone Pac-12 South team without a conference loss. The Buffaloes host Utah in the regular-season finale. Whittingham doesn't believe anyone in the conference will go undefeated and said a two-loss team will likely win the title.
''It's easy to let yourself fall into that, like, `Why us?''' Utah safety Chase Hansen said. ''But then you realize, everyone's banged up. You look at Arizona and they have the same thing going on with them.
''Honestly, it feels like it happens every year. So there's no point in being surprised. You just have got to be ready. Next guy up. ... No excuses, that's a team motto.''
---