SEC
SEC
Callaway's marijuana charge triggers 'more of the testing'
Published
May. 30, 2017 4:49 p.m. ET

DESTIN, Fla. (AP) Florida coach Jim McElwain says star receiver Antonio Callaway's recent citation for marijuana possession triggered ''a lot more of the education, a lot more of the testing.''
Speaking at the Southeastern Conference's annual spring meetings Tuesday, McElwain expressed disappointment with Callaway's latest off-the-field troubles.
''Look, it's not something I'm happy about,'' McElwain said. ''And yet, you know what, I am going to help this guy and I'm going to continually try as I will all my players.''
Callaway, the team's top playmaker, was cited for misdemeanor marijuana possession (fewer than 20 grams) earlier this month in Gainesville.
''He's doing a bunch of things right now to kind of see exactly what the priorities are and that kind of stuff, as we handle all our players,'' McElwain said. ''Same situation.''
Callaway was a passenger in a black Mercedes SUV when Gainesville Police Department officers stopped the vehicle for a seatbelt violation. Kendrick Williams, a 40-year-old man with a history of criminal charges, was driving the SUV.
The police report said officers smelled marijuana in the car and then found 7 grams of the drug in Callaway's pocket during a search. Williams also was found with marijuana.
McElwain said he spoke to Callaway about associating with the right people.
''It's no different than with my own kids and you see who they're hanging out with, and ultimately what are the motives of some of those and how can that help you enhance your brand?'' McElwain said. ''Those are the same things that we talk to our team about all the time. So, is it concerning? Well, obviously it's something we've had a lot of discussions about, prior even to it happening.
''This isn't reactive. We're constantly proactive, and yet there are certain situations that arise, too. At that point, you continue to educate.''
Callaway is entering his junior season at Florida. In two years, he has 89 catches for 1,399 yards and 11 touchdowns.
He was suspended last spring amid sexual battery allegations. Callaway admitted to smoking marijuana in those court documents, although he was eventually cleared of the allegation by a Title IX investigation.
He has a court date next week to address the misdemeanor charge.
---
More AP college football: www.collegefootball.ap.org and https://twitter.com/AP-Top25
---
---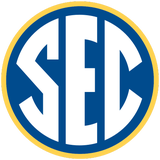 Get more from SEC
Follow your favorites to get information about games, news and more
---