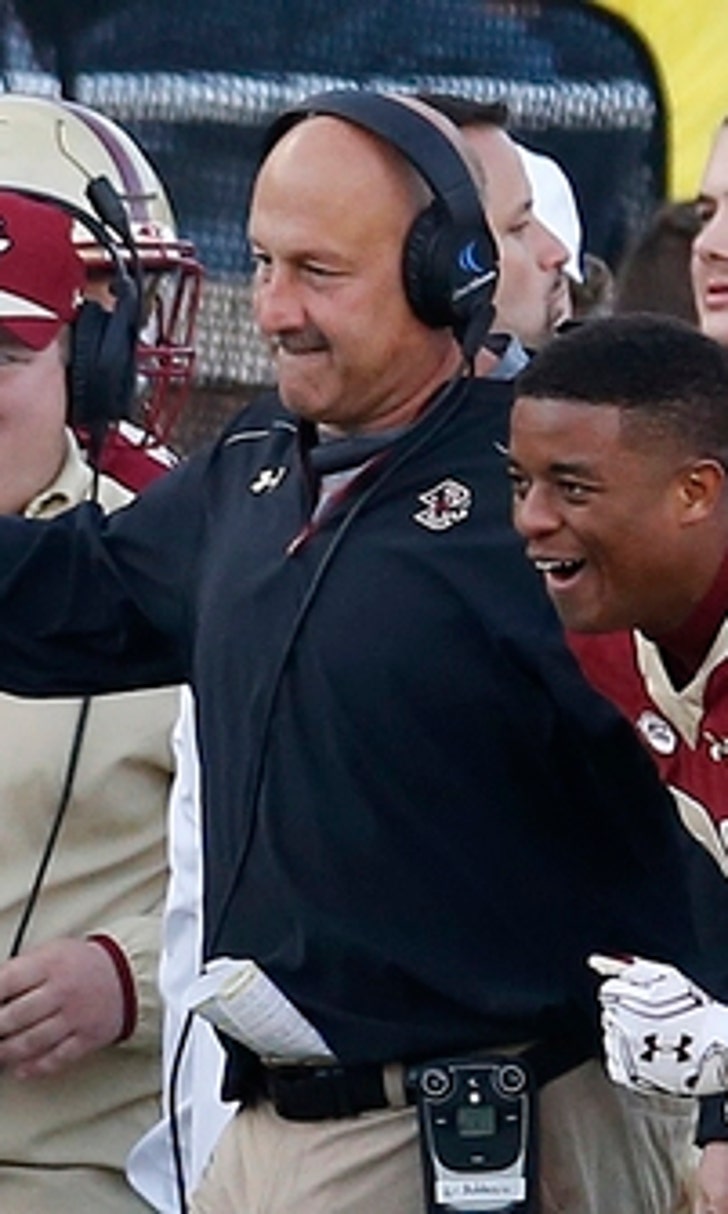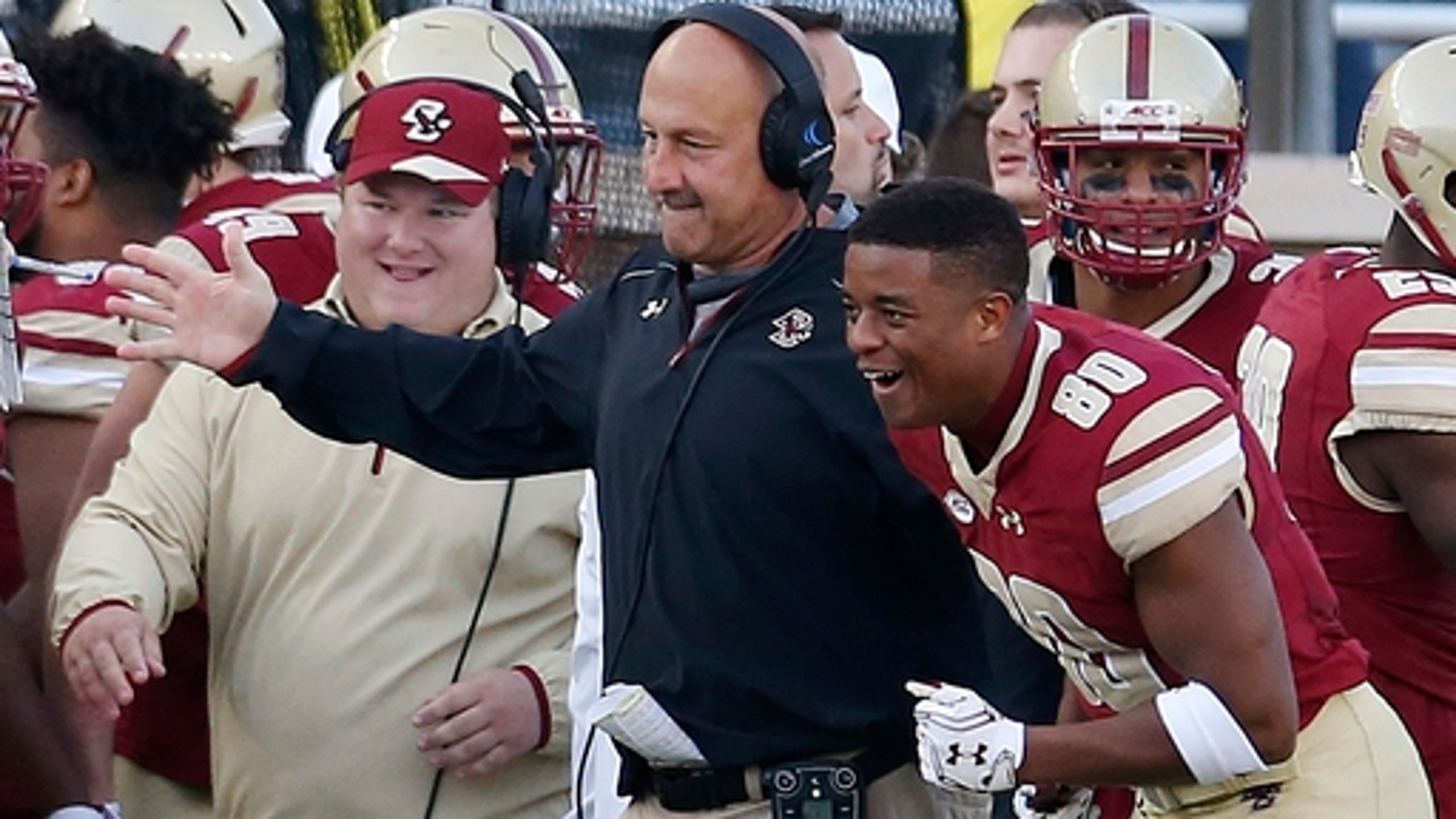 BC visits Wake Forest in pursuit of bowl eligibility
BY foxsports • November 25, 2016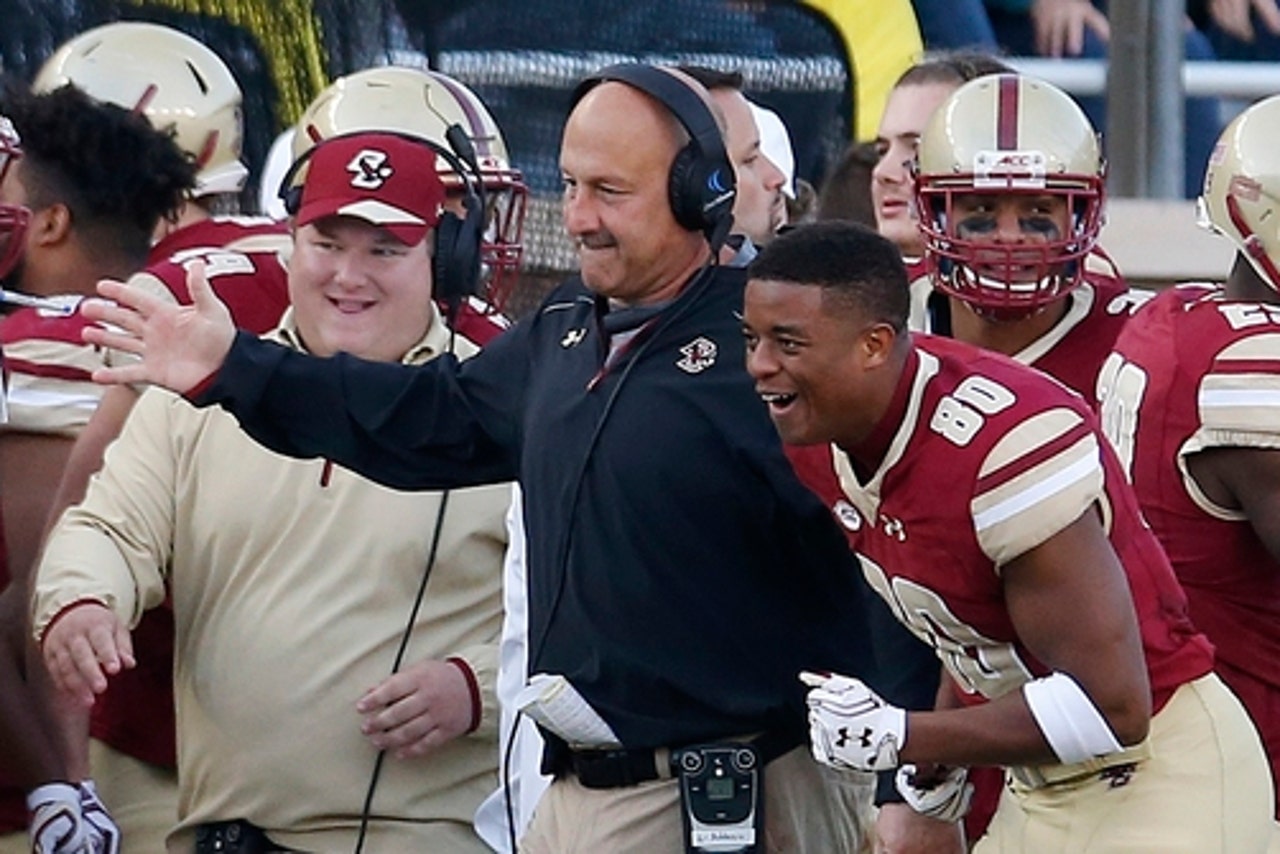 WINSTON-SALEM, N.C. (AP) Wake Forest turned its program around and earned a bowl berth. Boston College wants to do the same thing by beating the Demon Deacons.
The Eagles are trying to join Wake Forest as lower-level ACC Atlantic Division teams to qualify for the postseason when they play Saturday in the regular season finale.
''There is a lot of young football here to mature. That's the beauty of bowl season. You're dying for that, right?'' BC coach Steve Addazio said. ''It's kind of a marker, you know, going to a bowl. It's a goal you set in the beginning of the year. It's one that's still alive, and it's a marker ... for success, and then it's a marker for growth and development.''
That the Eagles (5-6, 1-6 Atlantic Coast Conference) are even in the bowl conversation at all is surprising because they've been the ACC's worst team for the past two years, having won only one ACC game since 2014 - a 21-14 victory last month at North Carolina State.
It could be argued they inherited that mantle from Wake Forest (6-5, 3-4), which went 3-9 in both 2014 and '15 with one ACC victory in each season. The Demon Deacons' lone league win last year came 3-0 at BC after they turned the ball over inside their own 1-yard line in the final minute but the Eagles then blew a chance to score.
''These games have always been very physical games and I'm sure this one will be the same,'' Wake Forest coach Dave Clawson said. ''We have a lot to play for. We are trying to secure a winning season and BC is trying to become bowl eligible. I think both teams have a lot at stake.''
---
Some things to know about the BC-Wake Forest game:
BC'S Defense: The strength of the Boston College team once again is its defense, which ranks second in the ACC in yards allowed (312.7 ypg) and is coming off a 30-0 rout of Connecticut in which it held the Huskies to minus-6 yards rushing. In sweeping four nonconference opponents, the Eagles allowed them a total of 20 points.
FAMILY MATTER: A pair of Wolford brothers will be on opposite sidelines - Bobby Wolford is a fullback for the Eagles while John Wolford is expected to start at quarterback for Wake Forest. John Wolford missed the loss to Clemson with what team officials said was an ankle injury.
SENIOR SENDOFF: Wake Forest is saying goodbye to a class of 13 seniors that were part of sub-.500 seasons in each of their first three years in the program. The biggest names in the group are DB Ryan Janvion and LB Marquel Lee. ''This group means a lot to me,'' Clawson said. ''This is the class our staff didn't recruit, but they bought in. Without them, we are not going to a bowl.''
NO O: Offense has been a struggle for both teams. Among ACC teams, Wake Forest and BC hold the bottom two spots in total offense and scoring offense, and if not for last-place Georgia Tech, would be at the bottom in passing offense.
---
More AP college football: www.collegefootball.ap.org and https://twitter.com/AP-Top25 .
---