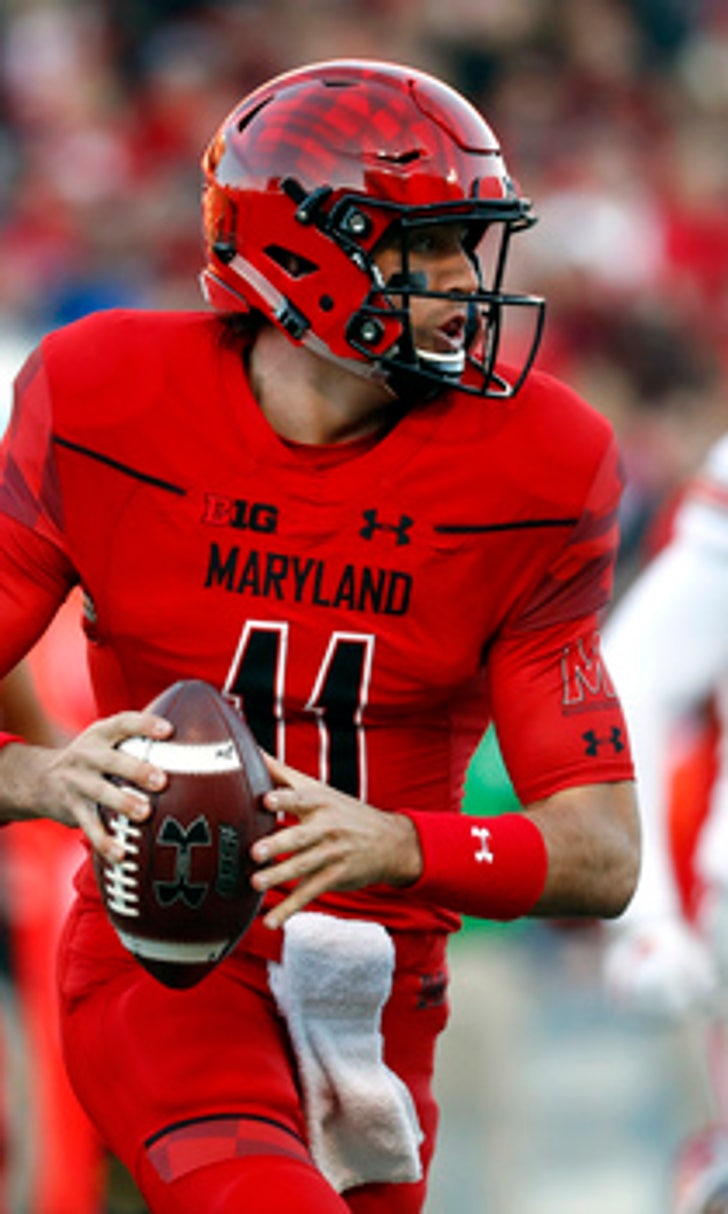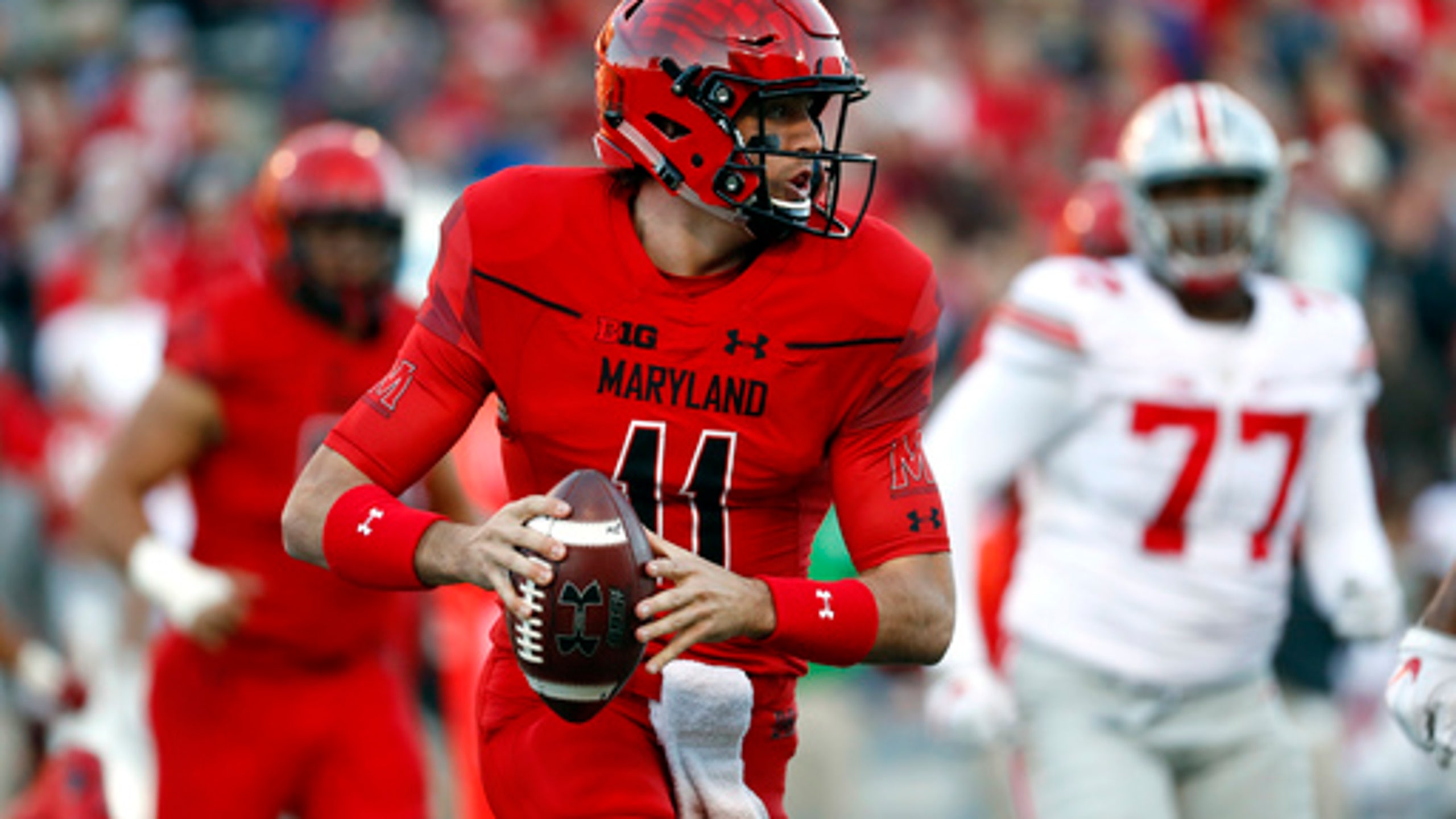 Availability of QBs in question for No. 19 Huskers, Maryland
BY foxsports • November 18, 2016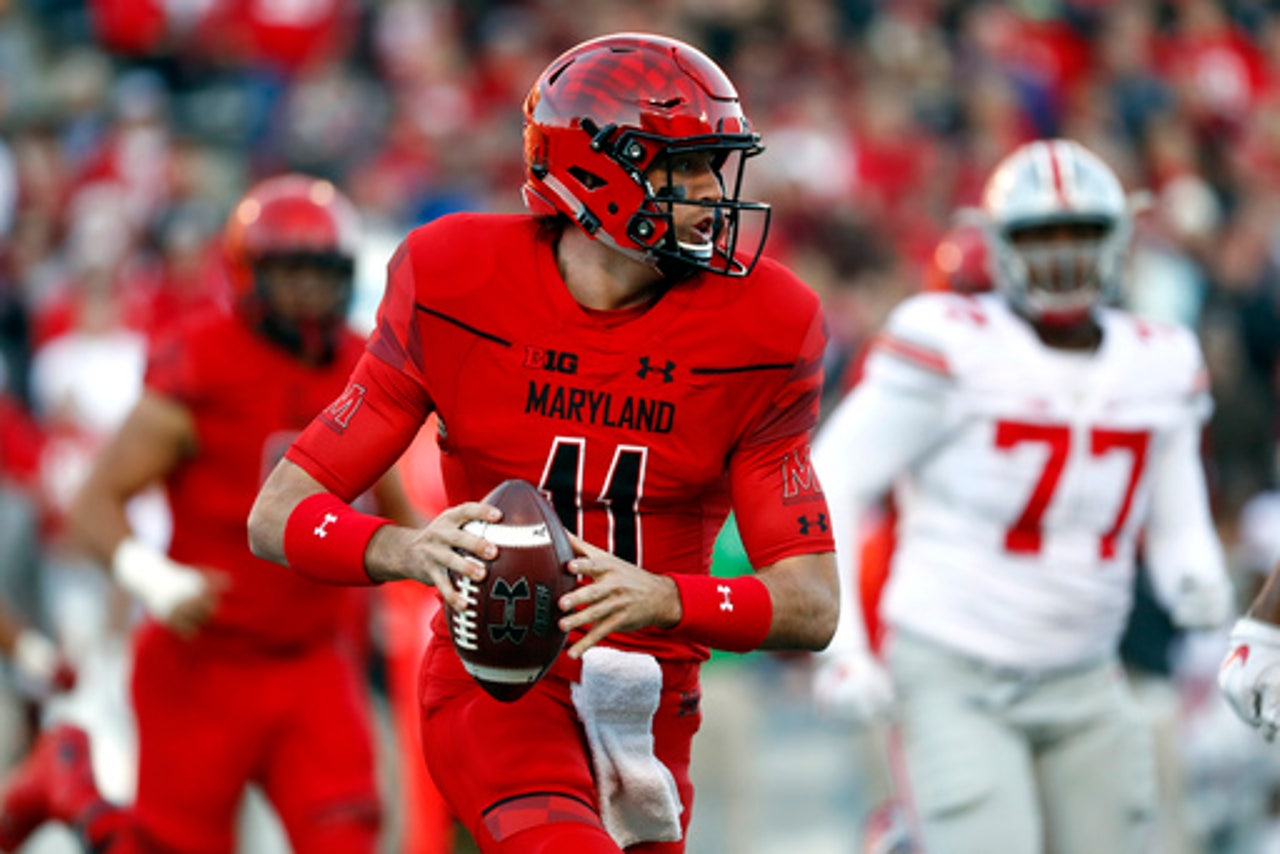 LINCOLN, Neb. (AP) It could be a battle of backup quarterbacks when No. 19 Nebraska hosts Maryland on Saturday.
Tommy Armstrong Jr., the Cornhuskers' four-year starter, didn't practice this week because of a left hamstring injury and might not play on his senior day. The Terrapins' Perry Hills has been day-to-day with a left shoulder injury.
If Armstrong can't go, fifth-year senior Ryker Fyfe would make his second career start. If Hills is out, the Terps' starter would be Tyrrell Pigrome or Caleb Rowe.
Coach Mike Riley said it could be a game-time decision for Armstrong, with consideration given to how Armstrong feels and whether there would a risk of aggravating the injury.
''The hamstring is a mystery,'' Riley said. ''You really don't know until you really go, and then you could make it worse. So we don't want to do that. We want to be pretty sure.''
Pigrome, a freshman, played the second half of last week's 62-3 loss to Ohio State. He has appeared in nine games, starting against Minnesota on Oct. 15. Rowe, a senior, started four games last season and has appeared in all 10 games this season.
Hills, who hurt his right shoulder in the third game, has been forced out of three games because of injury. Coach DJ Durkin, whose Terps (5-5, 2-5 Big Ten) need one win to be bowl-eligible , brushed off the suggestion that he could sit Hills and have him ready for a more winnable game next week at home against Rutgers.
''It's all a bunch of one-game seasons,'' Durkin said. ''We'll determine what gives us the best chance to win on Saturday. If that means Perry is in the lineup, that's what we're going to do. If it's not, that's what we're going to do. That's solely based on what his health is.''
Nebraska (8-2, 5-2) is still alive in the Big Ten West , needing to win out and have Wisconsin lose once. Riley said Fyfe, who has played sparingly this season, looked good as he prepared for his possible start against the Terps.
''I was real excited and it kind of culminated in a real nice Thursday, which I consider a dress rehearsal day,'' Riley said. ''I thought he did a nice job, threw nice sharp balls, appeared very confident. The kids respond well to Ryker. He's been around a long time and it's not uncomfortable for them.''
Some things to know as Maryland and Nebraska meet for the first time:
SENIOR SWAN SONG
Nebraska will honor 30 seniors before the game, including punter Sam Foltz, who was killed in a car accident in July. Riley has often credited the senior class for its leadership after he took over last year. ''I wish I had more time with them,'' he said, ''because it'll have gone too fast.'' Riley said a portion of the ceremony will be dedicated to Foltz.
BACK TO BASICS
Losses in five of the last six games - and getting outscored 121-6 by Michigan and Ohio State the last two weeks - prompted Durkin to run practices similar to the ones in fall camp. The Terps opened the season 4-0.
''Technique and effort. It's how we made great strides as a team,'' he said. ''We haven't done that for the past couple of weeks... It's like we're back in training camp. Teaching the guys how to play the position and how to play hard and do all the little things that make a difference.''
GAME BREAKER
Maryland running back Ty Johnson has broken a Big Ten-best seven plays of at least 40 yards or longer in the Terps' seven Big Ten games. Six of them have been runs. He could see an increased workload because of the indefinite suspension of Lorenzo Harrison.
POUND THE GROUND
Nebraska is 8-0 under Riley when rushing for at least 200 yards. The Huskers haven't hit that mark since Oct. 1 against Illinois, but they have a good chance to do it against a Maryland team that has allowed an average of 291 yards on the ground against three ranked opponents.
HOME COOKIN'
Nebraska is looking to finish 7-0 at home, which would be a notable achievement to Riley. ''There are lots of reasons here at Nebraska, such as the great fan base. They're such a part of the family. It's fun to play here, fun to win here, fun to see them enjoy the games. There is a lot of pride in that.''
---
AP Sports Writer David Ginsburg in College Park, Maryland, contributed to this report.
---
More AP college football: http://collegefootball.ap.org
---