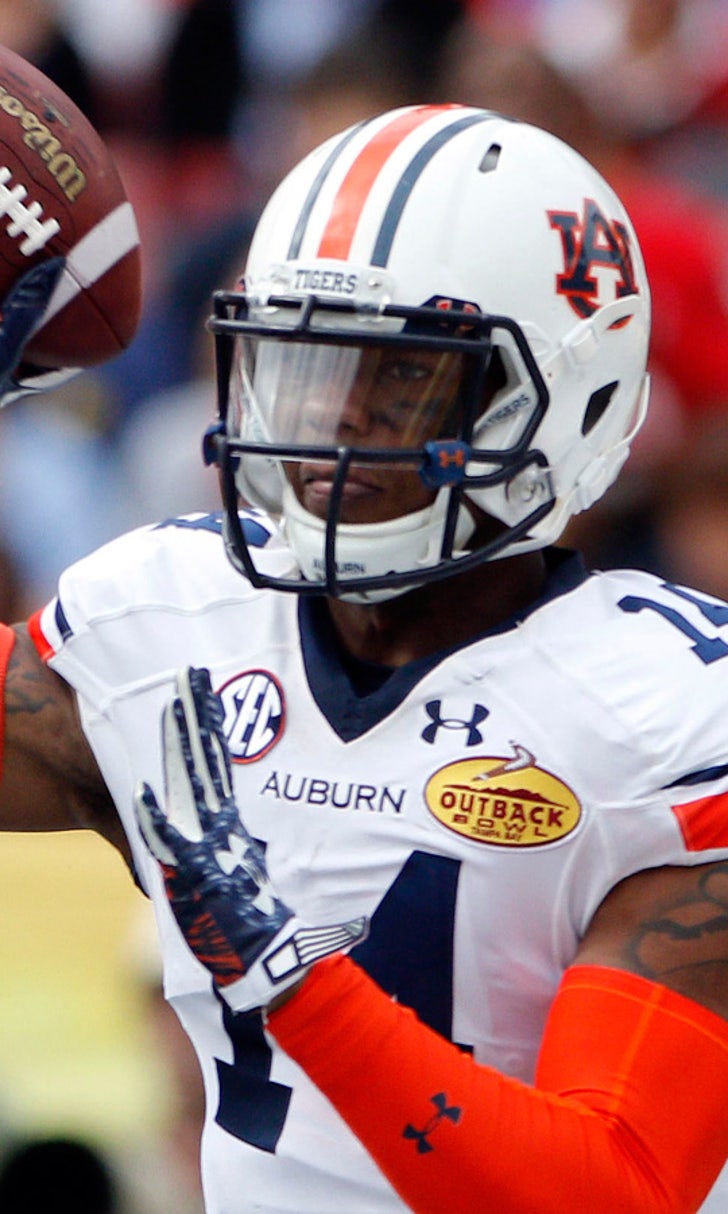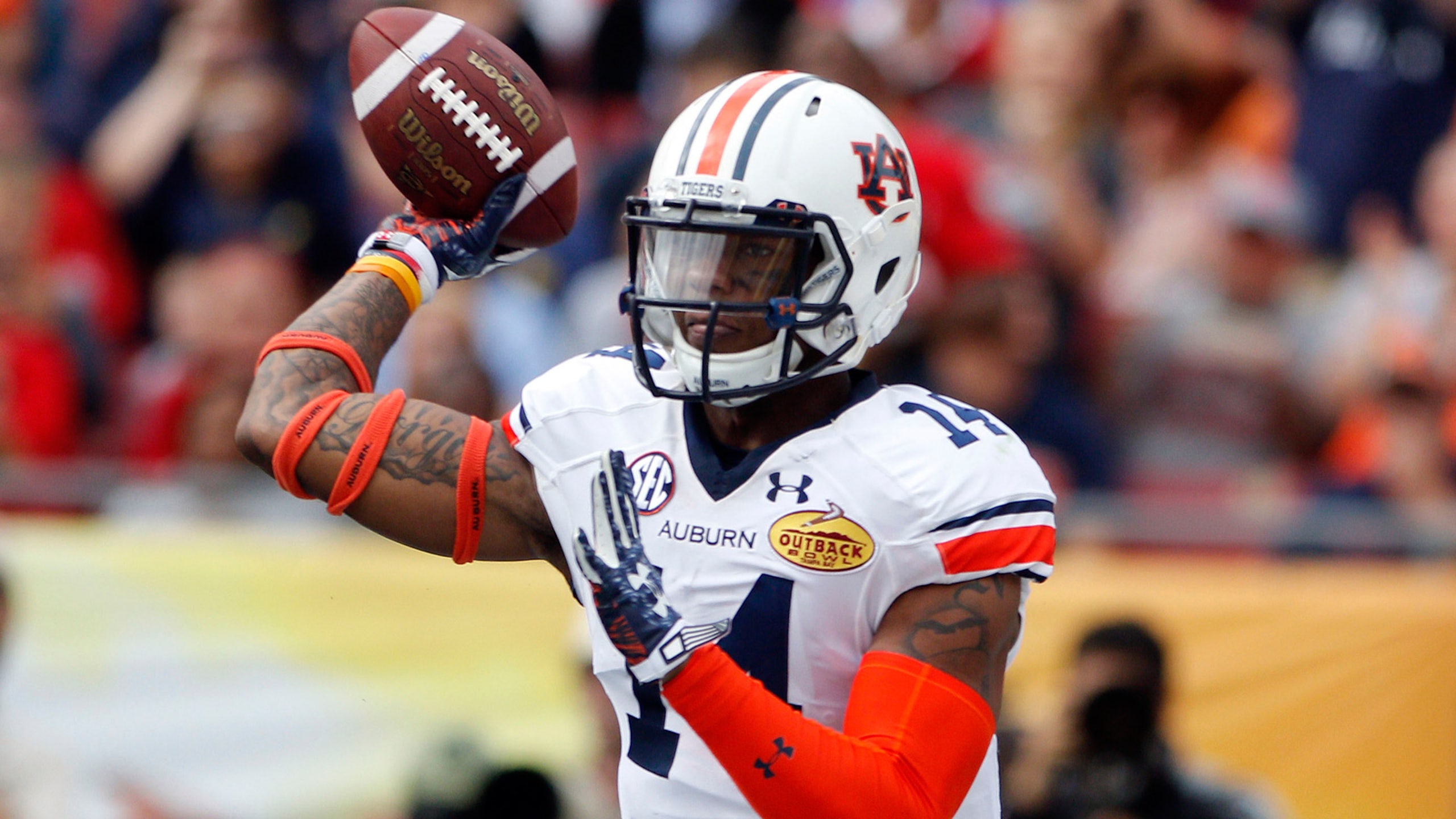 Auburn's Nick Marshall works out as QB, DB at pro day
BY foxsports • March 3, 2015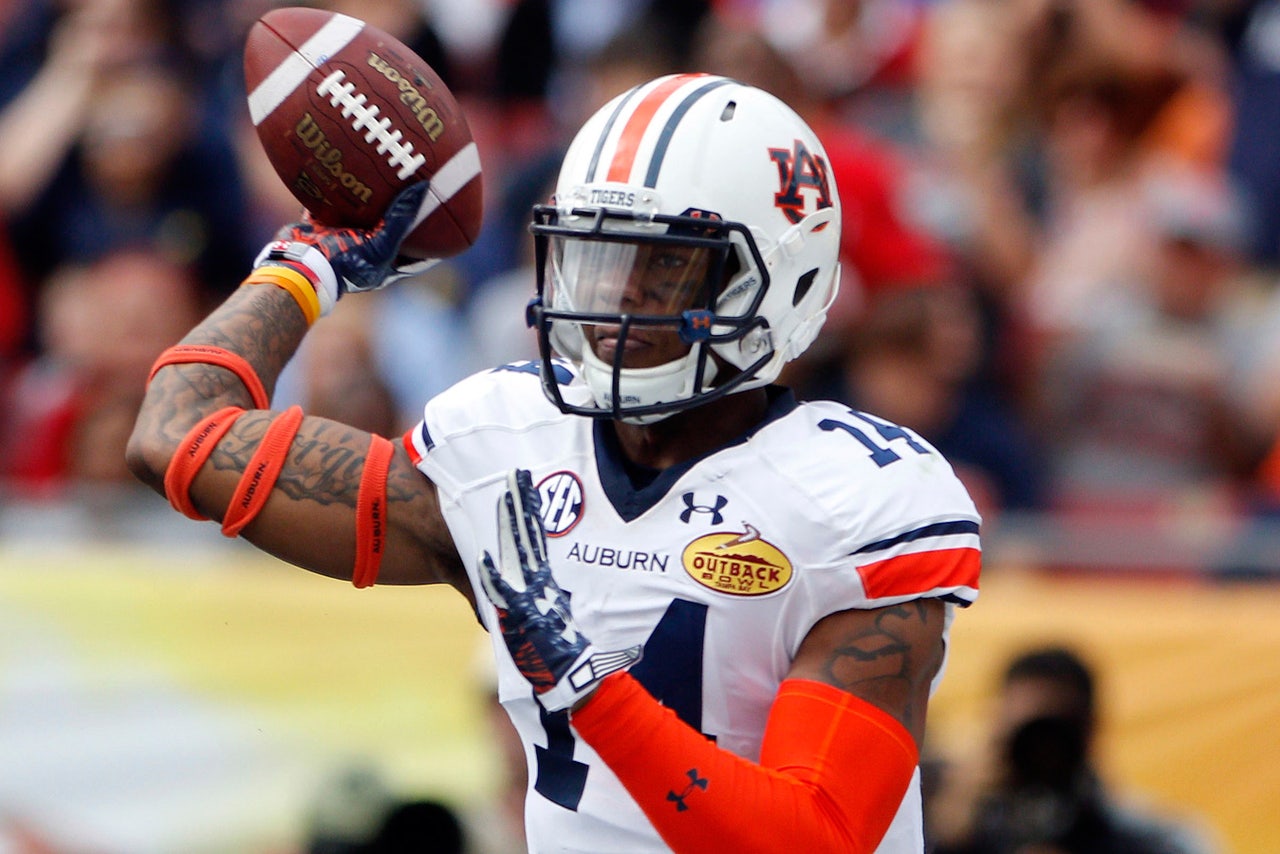 Nick Marshall is willing to play anywhere in the NFL. Offense, defense or special teams, he just wants to be in the league.
So, he spent Auburn's pro day Tuesday throwing passes, displaying his athletic ability in defensive back drills and fielding punts.
It's the latest audition for a player who started his college career as a defensive back at Georgia and, as a quarterback, led Auburn into the national championship game two years ago.
Marshall reiterated his focus is now once again on the defensive side of the ball.
''I'm locked into defensive back right now,'' said Marshall, the last of 21 NFL hopefuls leaving the practice field. But, equally notable, he added: ''To be on anybody's team, I'm going to do whatever they want me to do.''
NFL scouts and coaches, including the New England Patriots' Bill Belichick, watched Marshall fire passes to ex-teammates like Sammie Coates. Then they checked Marshall out at cornerback.
''What you see in the drills is just how athletic he is, how well he catches the football, how quick he is,'' NFL Network analyst Mike Mayock said. ''You can't really just plug him in and say he's going to be a starting corner in the NFL, but what you can see is a willingness to do whatever it takes. You can see a really good athlete.
''I see maybe a safety, other people may see a corner, but most importantly, I think we all see a competitive athlete.''
Coates and players like defensive tackle Gabe Wright and center Reese Dismukes might end up being drafted ahead of Marshall but he remains the Tigers' most intriguing NFL prospect.
Marshall is certainly the most versatile.
The 6-foot-1, 217-pounder is perfectly willing to oblige NFL teams on special teams or defense, and also said some have mentioned to him being an emergency quarterback or operating a wildcat package.
Marshall stood by his 40 time from the NFL combine (4.54 seconds), where he also worked at both offense and defense.
He started at Georgia in the secondary, and Bulldogs coach Mark Richt has said he could have been one of the best in college football and ''a very high draft pick.''
Marshall was dismissed from the team, along with two other players, for stealing from a teammate. Then he went to a junior college and emerged as a perfect fit in Auburn coach Gus Malzahn's no-huddle offense.
He led the Tigers to a Southeastern Conference title and into the national championship game as a junior in 2013, helping resurrect a program that didn't win a league game the previous season.
Despite a strong right arm, Marshall was still known more for his running and ability to bewilder defenses with the zone read.
Malzahn remains steadfast that Marshall could succeed at quarterback in the NFL but also said he's athletic enough to play multiple positions.
''In the right system, not only could he play quarterback but he could be very successful,'' Malzahn said. ''In the short time that he's been here, what he's done, he's one of the better zone-read runners in the history of college football, in my opinion.''
Mayock said if he was an NFL coach, he'd want to install a zone read package for Marshall, crafting roles for him while he continues mastering the defense.
Coates echoes Malzahn's sentiment that Marshall will find a home in the NFL. What position remains a somewhat open question.
''Nick's got a cannon, he can throw the ball,'' Coates said. ''Everybody got room to improve but Nick does a great job because he's an athlete. He can run, cut fast. He can catch on quick. He's one of those guys that do a great job no matter what he does. You can put him at cornerback, safety, running back -- he's going to be one of those guys that makes plays on the field. He's a great player and I'm pulling for him.''
NOTES: Auburn running back Corey Grant was clocked at 4.26 in the 40. ... Defensive tackle Jeff Whitaker, whose career was marred by injuries, led the way on the bench press. He lifted 225 pounds 41 times. ... Coates, Wright, Dismukes and tailback Cameron Artis-Payne let their combine numbers stand.
---