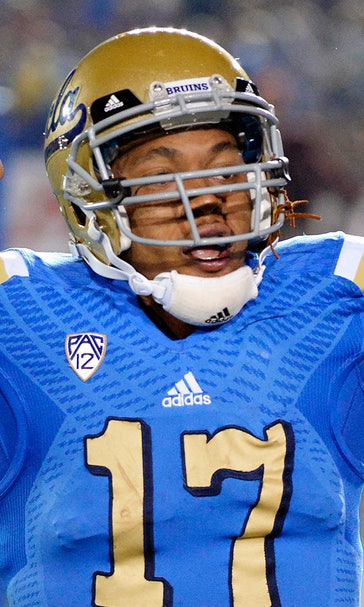 AP Top 25 poll: Florida State still No. 1; UCLA jumps into top 10
BY foxsports • November 23, 2014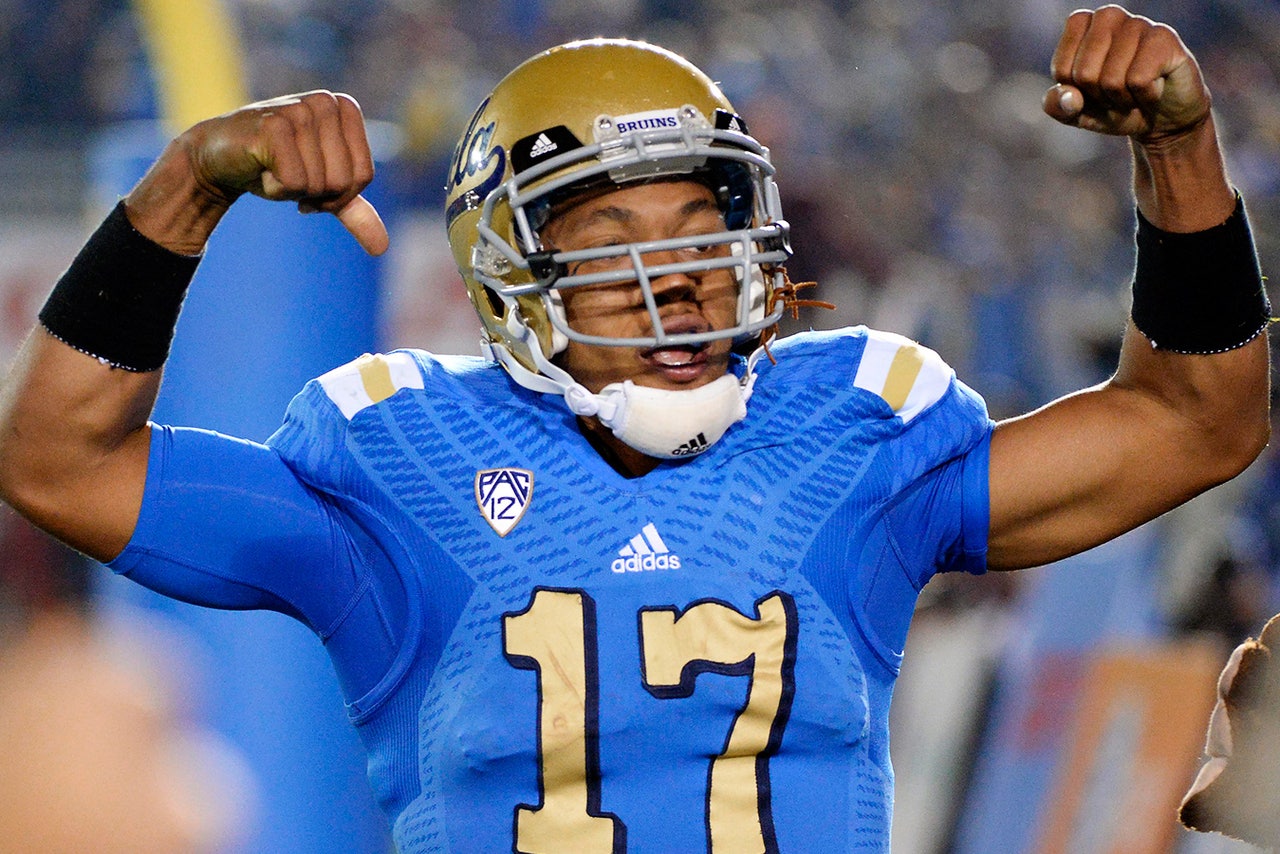 The top four teams in the AP Top 25 poll remained unchanged for the first time since September, with Florida State retaining the top ranking for a second straight week.
The Seminoles, which fell to No. 2 in the Top 25 coaches poll, needed a field goal in the final seconds to defeat Boston College and stay unbeaten.
UCLA rose two spots to No. 9 after beating city rival UCLA.
Next weekend provides the opportunity for the next big rankings shakeup, as Alabama faces Auburn in the Iron Bowl and Mississippi State faces Ole Miss in the Egg Bowl.
MORE: Feldman, Mandel wrap up Week 13 | Coaches poll
Associated Press Top 25 poll (through Nov. 22 games) 
(first-place votes in parentheses)
1. Florida State 11-0 (37), 1,458  Last week: 1
2. Alabama 10-1 (16), 1,445  Last week: 2
3. Oregon 10-1 (1), 1,393  Last week: 3
4. Mississippi State 10-1, 1,301  Last week: 4
5. Baylor 9-1, 1,234  Last week: 6
6. TCU 9-1, 1,233  Last week: 5
7. Ohio State 10-1, 1,163  Last week: 7
8. Georgia 9-2, 1,002  Last week: 9
9. UCLA 9-2, 998  Last week: 11
10. Michigan State 9-2, 971 Last week: 10
11. Kansas State 8-2, 898 Last week: 12
12. Arizona 9-2, 807  Last week: 15
13. Arizona State 9-2, 790  Last week: 13
14. Wisconsin 9-2, 764  Last week: 14
15. Auburn 8-3, 597  Last week: 16
16. Georgia Tech 9-2, 581  Last week: 17
17. Missouri 9-2, 525  Last week: 19
18. Mississippi 8-3, 398  Last week: 8
19. Marshall 11-0, 384  Last week: 18
20. Oklahoma 8-3, 363  Last week: 23
21. Colorado State 10-1, 346  Last week: 22
22. Minnesota 8-3, 232  Last week: NR
23. Clemson 8-3, 198  Last week: NR
24. Louisville 8-3, 191  Last week: NR
25. Boise State 9-2, 96  Last week: NR
Others receiving votes: Arkansas 40, LSU 39, Nebraska 14, Utah 14, Duke 9, Southern Cal 8, Memphis 3, Texas A&M 2, West Virginia 2, UCF 1
Dropped out
No. 20 Utah, No. 21 Nebraska, No. 24 USC, No. 25 Duke
---