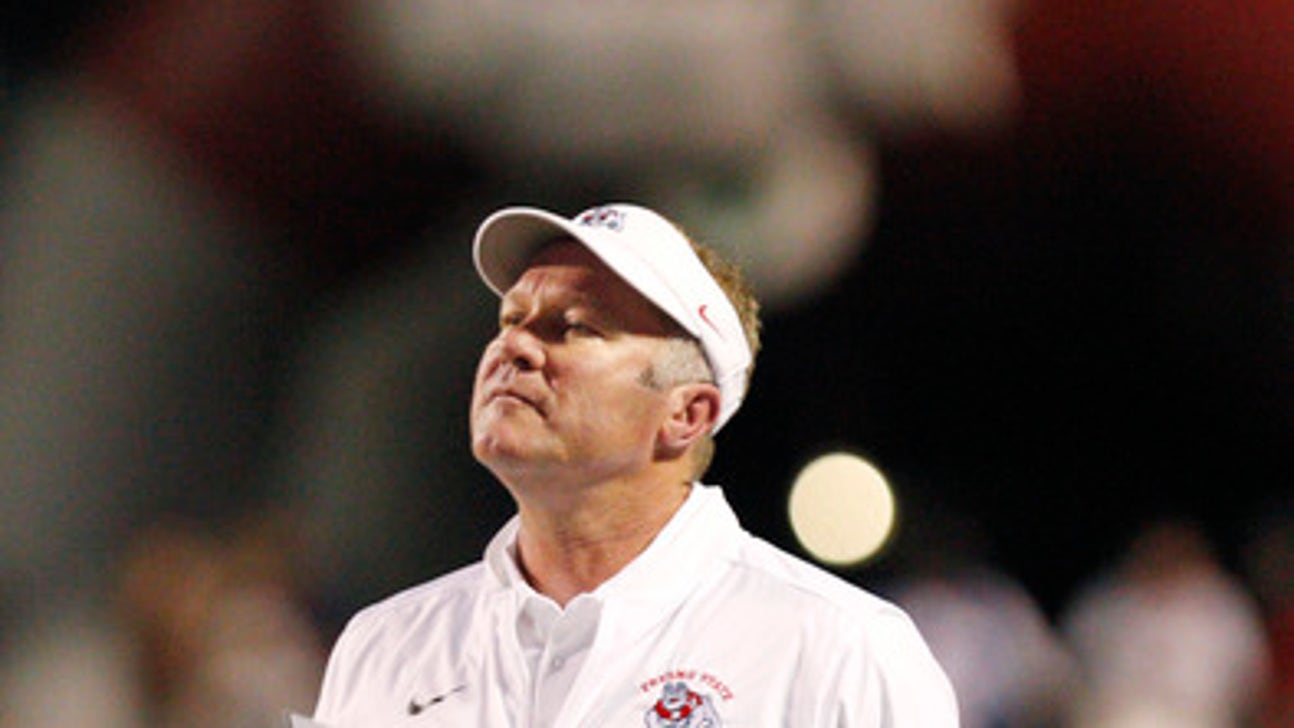 AP Source: Fresno St fires DeRuyter after 3 years of decline
Published
Oct. 23, 2016 3:42 p.m. ET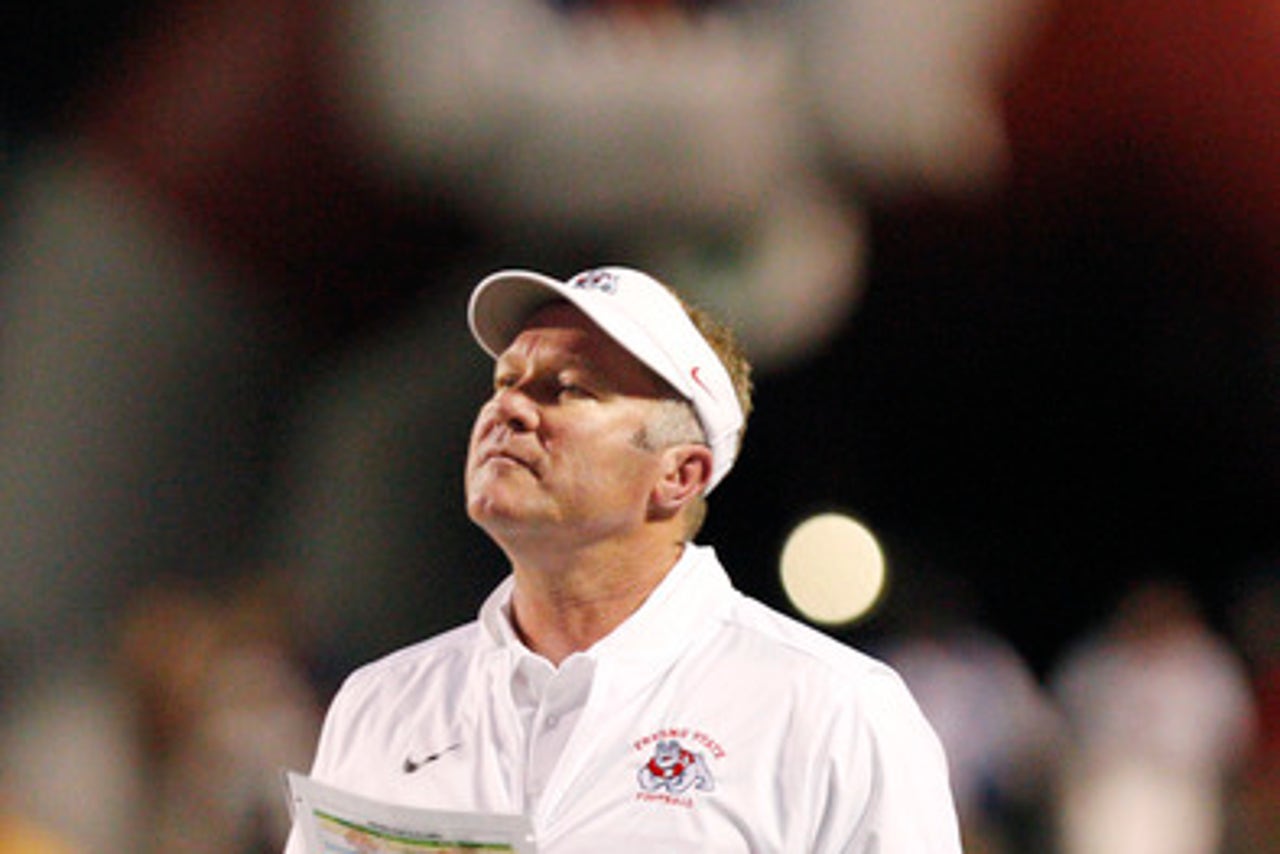 A person with direct knowledge of the situation tells The Associated Press that Fresno State has fired coach Tim DeRuyter eight games into his fifth season.
The person spoke on condition of anonymity Sunday because an official announcement had not yet been made. The school said athletic director Jim Bartko would hold a news conference at noon to discuss the future of the football program.
DeRuyter is 30-30 at Fresno State, but he went 20-6 his first two seasons and won the Mountain West title with Derek Carr at quarterback. The Bulldogs won a total of nine games the next two seasons and dropped to 1-7 on Saturday with a 38-20 loss at Utah State.
DeRuyter has two years left on a five-year contract that was worth $7.5 million.
---