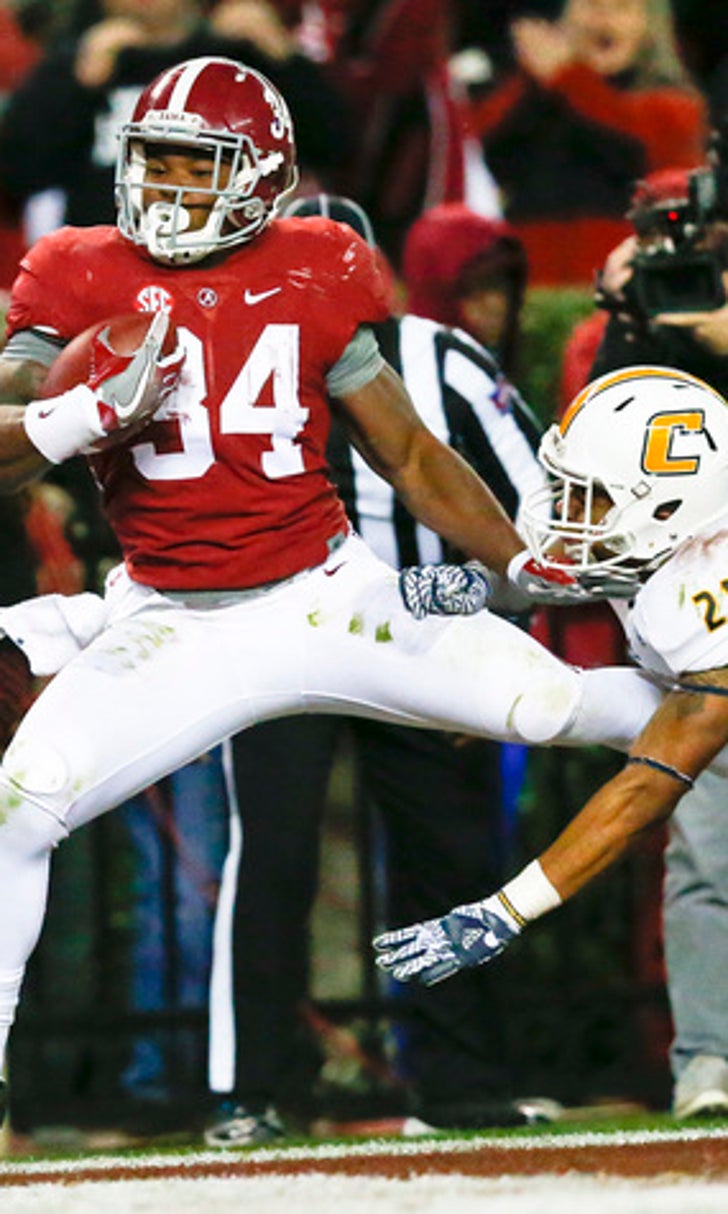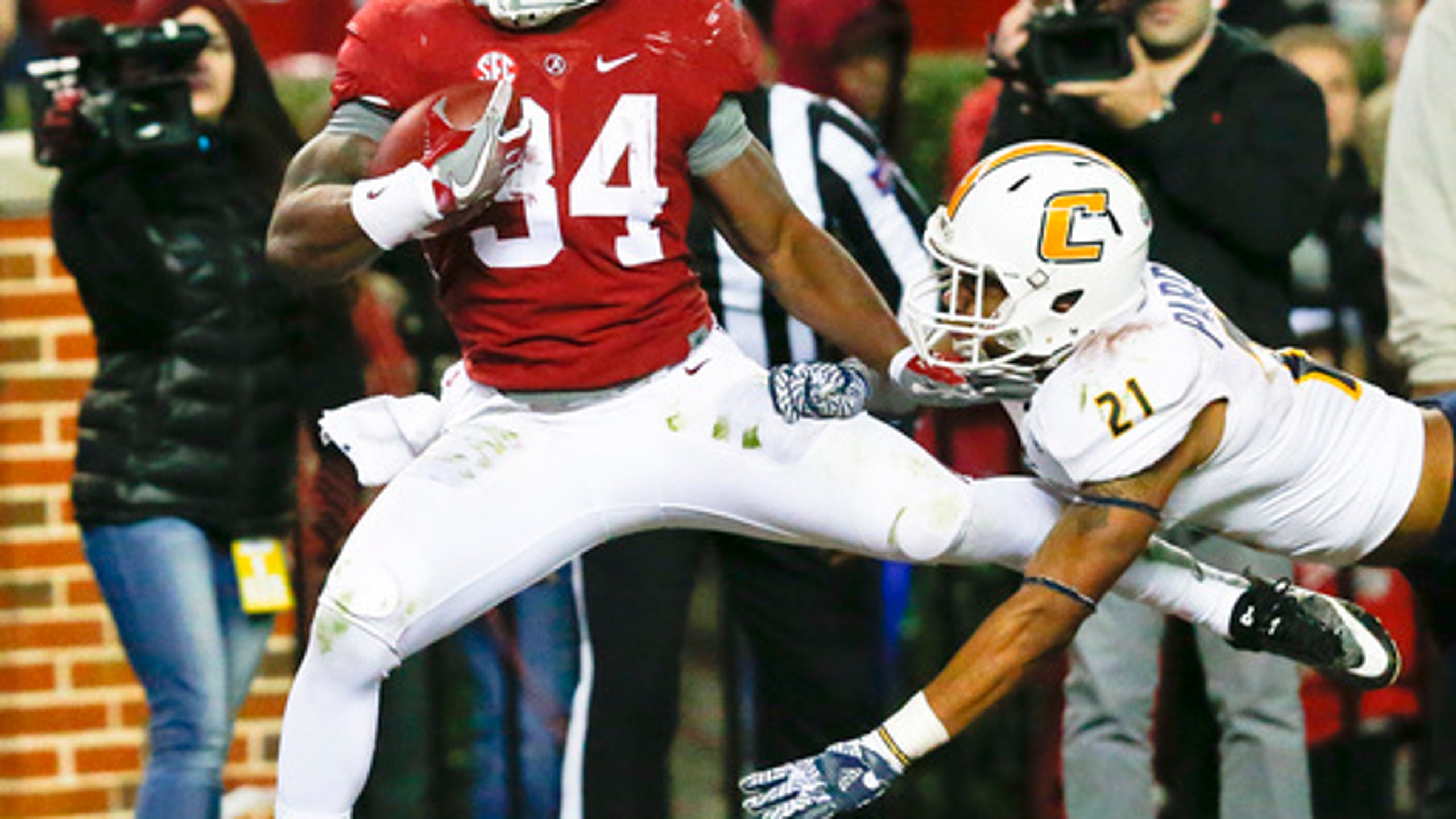 Alabama-Auburn playing for state title, and that's enough
BY foxsports • November 21, 2016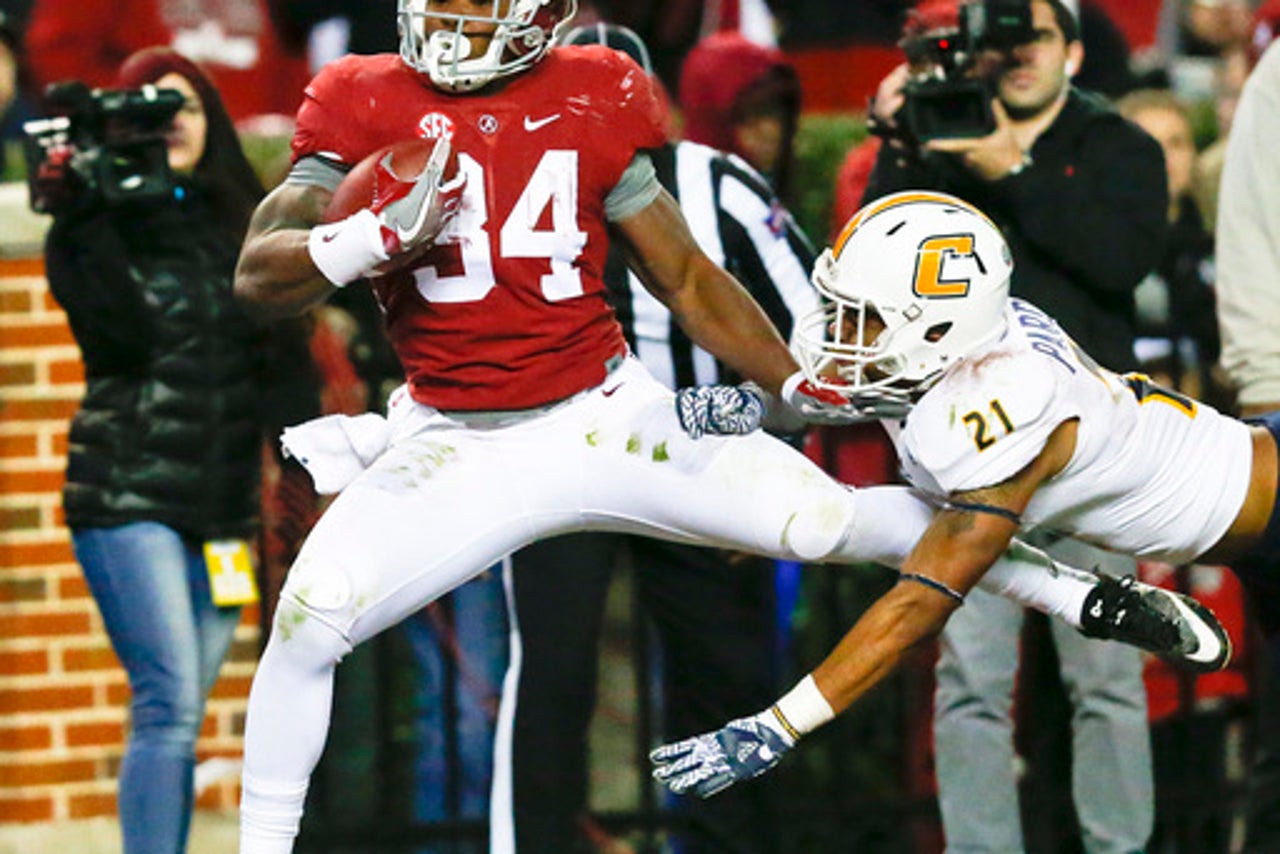 TUSCALOOSA, Ala. (AP) The only title Alabama likely has on the line this week is of the statewide variety, and that's typically more than enough.
The top-ranked Crimson Tide enters Saturday's Iron Bowl against No. 16 Auburn with its spot in the Southeastern Conference championship game already reserved. Since the only other unbeaten team in the Top 25 is No. 14 Western Michigan, a win probably isn't even mandatory to make the playoffs.
That doesn't diminish the game's meaning to Tide players and fans.
''It might have been cool to look at from the outside, but from the inside it's still going to be a highly contested game and definitely a lot on the line for both teams,'' Alabama defensive end Jonathan Allen said. ''It's still an important game for us.''
This one seemed destined to have the Western Division title and playoff hopes potentially on the line for both teams, just like the 2013 game the Tigers won on a 109-yard return of a missed field goal. Auburn's loss to Georgia two weeks ago diminished the big-picture stakes somewhat.
The game between No. 2 Ohio State and No. 3 Michigan has clearly usurped the pre-eminent role in terms of national title implications.
Alabama's just trying to remain above the fray that has swept up every other Power-5 conference contender along the way with at least one loss. The Tide, meanwhile, has skated along to 23 consecutive wins.
Alabama (11-0, 7-0 SEC, No. 1 CFP) enters the week as a 17-1/2-point favorite over the Tigers (8-3, 5-2, No. 15), who may be without injured quarterback Sean White and tailback Kamryn Pettway.
The next one for `Bama is against No. 13 Florida in Atlanta for the SEC title.
That's for folks outside the team to talk about, mostly.
''We don't really worry about hype too much,'' Alabama tailback Damien Harris said. ''We just worry about doing whatever we have to do to be the better team.''
The Tide might have gotten jolted awake after a game against FCS Chattanooga that was still 14-3 after 40 minutes before winding up a 31-3 victory . It left coach Nick Saban telling a TV interviewer at halftime that he was ''embarrassed'' by the performance.
Even a defense that hasn't given up a touchdown in nine-plus quarters was disappointed with its effort.
''We didn't play good that last game,'' linebacker Ryan Anderson said. ''It felt like we gave up 21 points last game. I was embarrassed.''
Center Bradley Bozeman called the performance ''kind of a wake-up call for us.''
That's not typically needed leading up to the Alabama-Auburn game.
NOTES: Offensive linemen Korren Kirven and Cam Robinson ''are better than we expected'' after shoulder injuries late in the Chattanooga game, Saban said. He said both will play. Tailback Bo Scarbrough is expected back after missing the last two games with a sprained knee, and Saban said he could have played last weekend. ... Receiver ArDarius Stewart, who was held out of the last game for disciplinary reasons, is set to play in this one. ... Alabama announced Monday the Tide will face Duke in the 2019 Chick-fil-A Kickoff Game in Atlanta. The Tide is 4-0 in the event and will open against Florida State next season.
---
More AP college football: www.collegefootball.ap.org and https://twitter.com/AP-Top25
---