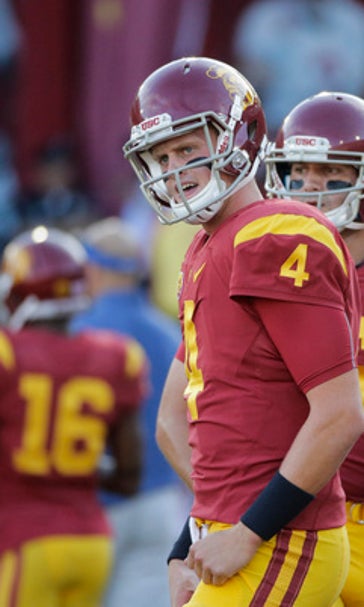 After sticking it out, USC QB Browne turns focus to Alabama
BY foxsports • August 24, 2016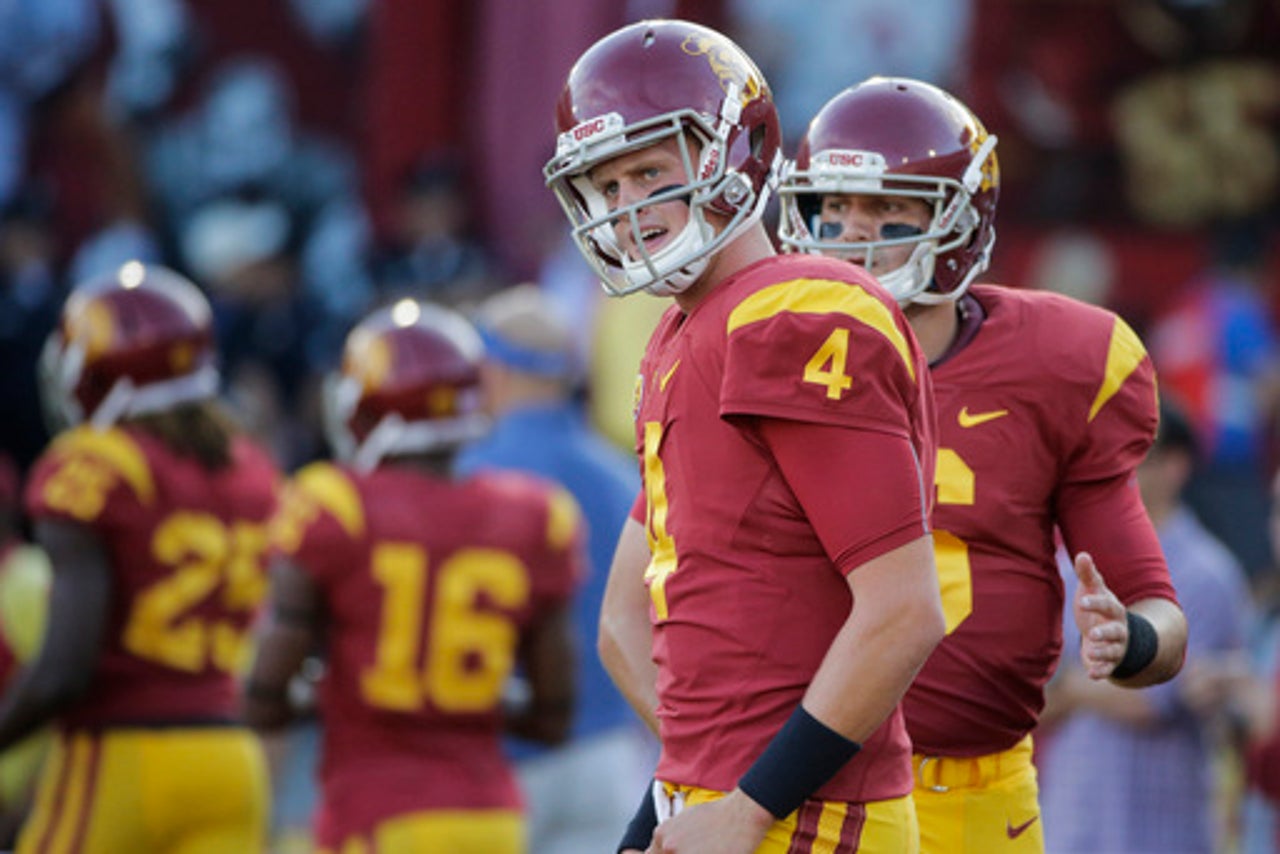 LOS ANGELES (AP) Southern California offensive coordinator Tee Martin has been through the same situation quarterback Max Browne faced.
Martin spent two years at Tennessee backing up Peyton Manning before leading the Volunteers to the national championship in 1998, starting his junior season with a road win against a ranked Syracuse team.
''I was nervous as all get out,'' Martin said. ''I think I overthrew about eight wide-open wideouts. It took me about three quarters to calm down.''
After backing up Cody Kessler for the last two seasons, the redshirt junior Browne will make his first career start for the No. 20 Trojans against defending champion and top-ranked Alabama in Arlington, Texas, on Sept. 3. But in his first practice since being named the starter, Browne said Tuesday that nothing had changed compared with the two weeks of training camp when he was competing with redshirt freshman Sam Darnold.
''It felt pretty normal, or definitely normal,'' Browne said. ''We felt comfortable, which is probably a great sign.''
The only visible changes were the distribution of reps between Browne and Darnold and the use of black scout team jerseys to represent the Crimson Tide. USC is holding a mock game week, including a closed scrimmage Saturday to prepare for the real thing next week. What hasn't changed for Browne or Darnold is how each plans to prepare, despite coach Clay Helton choosing the veteran over the upstart.
Darnold has to be ready in case of injury or the use of a package of plays in the red zone or near the goal line to feature his mobility. The pressure has shifted from the internal competition to the external, Browne said.
''You're able to relax and really hone in on something you need to work on during practice, but it's a different kind of stress,'' Browne said. ''Now we're preparing for Week 1, which is exciting.''
Browne went into the meeting last Saturday expecting to win the job, and immediately sent a group text to his three brothers with the news. Darnold arrived with an open mind, believing he had done everything possible right up to the point when Helton made his pick. By Sunday, the two were breaking down tape on Alabama together.
''Yesterday I watched three hours of film with him, so nothing has really changed,'' Browne said. ''The friendship is still there. We knew from the start best guy is going to play.''
Said Helton: ''Both handled it with class. Both of them did their job today and will continue to do their job throughout the season.''
Darnold said he would not transfer, calling USC ''my dream school.'' Browne faced the same decision when he was behind Kessler and again when the quarterback competition was too close to call at the end of spring practices. As a graduate transfer, Browne would have been immediately eligible to play this season.
After seeing the commitment Browne showed to USC, Darnold knew Helton made the right decision.
''He showed tremendous leadership throughout those two years,'' Darnold said. ''I was only here for one of them, but he prepared every single day as if he was going to be the starter and it really showed me how much hard work that he put in. That gave me even more closure as to why he should be the starting quarterback here.''
Quarterback transfers in search of playing time were not as common when Martin was at Tennessee, though they are practically a given now. Browne' willingness to stay earned the respect of teammates and coaches.
''It was a great competition, but Max is very deserving of the job,'' running back Ronald Jones said.
Said Martin: ''Judging by how he handled that situation, I feel like we have a good person at the helm as our quarterback.''
---