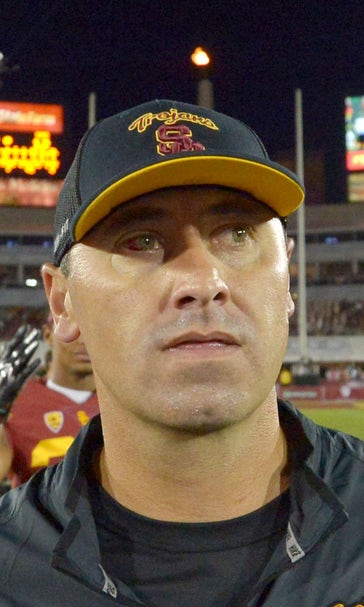 Advice for Sarkisian from ex-coach 25 years sober: 'Find that help'
BY Reid Forgrave • October 12, 2015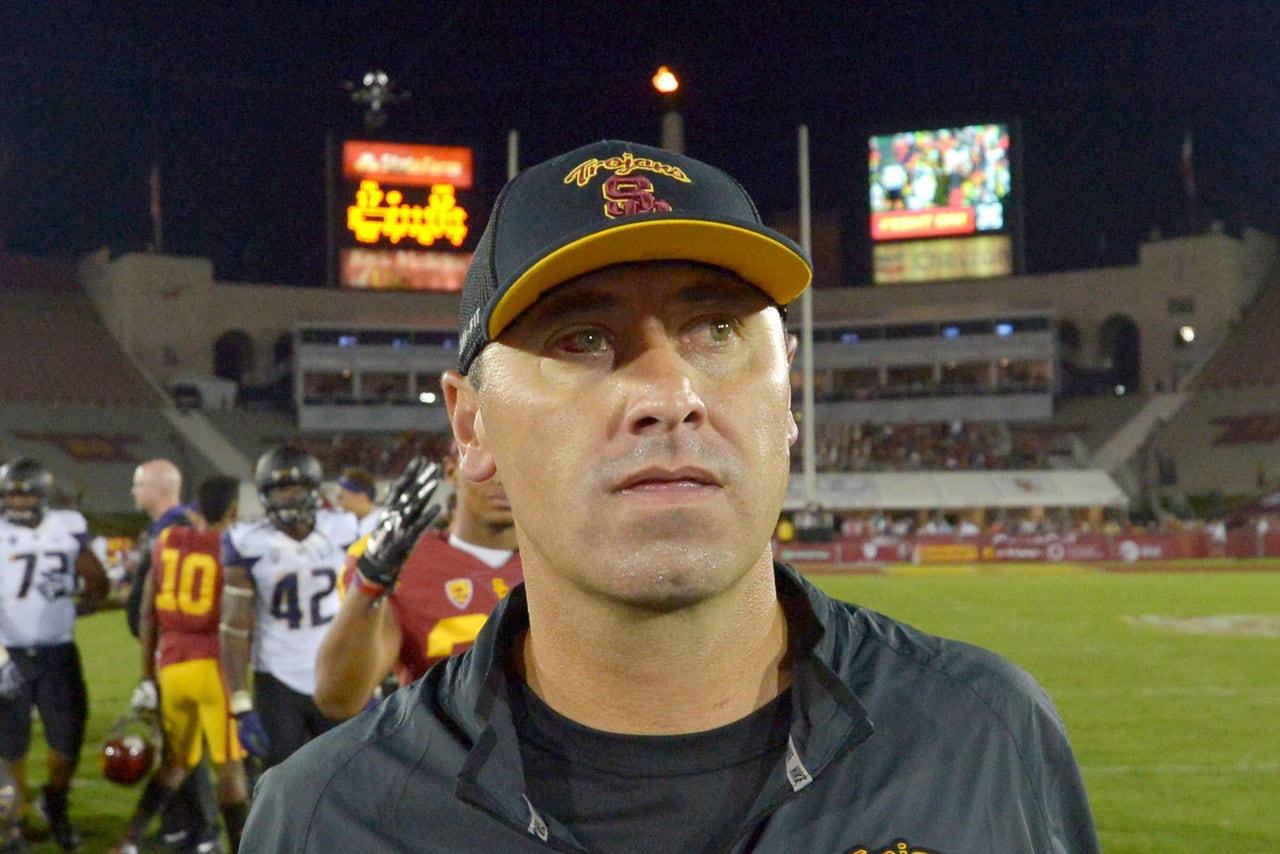 When he sees reports of a drinking problem swallowing the career of USC head coach Steve Sarkisian – who was fired Monday after reportedly showing up "in no condition to work" Sunday, another in a line of alcohol-related incidents – Kevin Mackey can relate.
"I was having a lot of fun and a lot of success," the former Division I head basketball coach said Monday, "and then I got arrested coming out of a crack house, and that was the end of my job as a college coach."
Mackey, now 69, was known as the "King of Cleveland" for leading the Cleveland State Vikings to their first NCAA tournament appearance in 1986, making a run to the Sweet 16 after upsetting Bobby Knight's Indiana Hoosiers in the first round. He was flying high – literally and figuratively – as one of the hottest young coaching names in college hoops.
Mackey's success was built on a shaky foundation, fueled by drinking and drugs.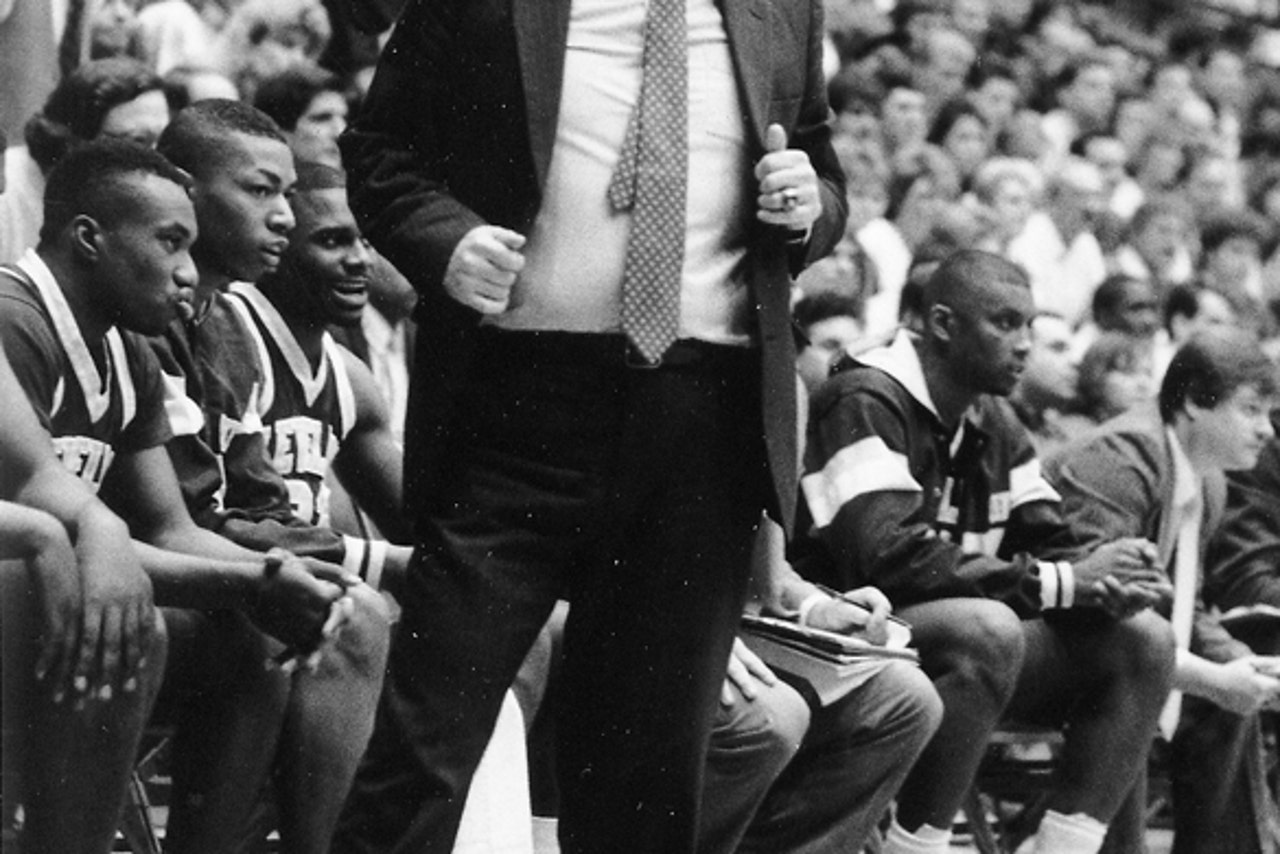 Kevin Mackey was on top of the college basketball world when alcoholism took everything from him.
He grew up in Irish Catholic Winter Hill, the rough neighborhood outside of Boston known for being the home of famed mobster Whitey Bulger, and started drinking at 15.
"I didn't see it in my house, but it was all around me every time I went out the door," Mackey said.
But the drinking never seemed to get in the way of his coaching career. He'd won a Massachusetts high school state championship, he'd helped usher Boston College into the Big East as an assistant under Tom Davis, and he'd taken Cleveland State, a program with zero basketball history, to the Sweet 16. He never drank at work, never used drugs at work, so he never thought it was a problem.
"The Irish are famous for their secrets, and you're as sick as your secrets," Mackey said, quoting the Alcoholics Anonymous aphorism. "I was very successful. I went into work every day, I worked seven days a week, and then when I stopped working it was cocktail hour, so I'd start drinking. I drank every single day. They have a term for it – functioning alcoholic. Some of my friends' fathers were functioning alcoholics. They worked in factories, they were good guys, they took care of their family, they went to work every morning, and they start drinking as soon as they got out of work."
Mackey has no idea whether Sarkisian, who just lost one of the most prestigious jobs in college sports, has hit bottom. Only Sarkisian can determine whether he is an alcoholic and if so whether the latest incident will be his bottom. But Mackey knows what his own bottom felt like: securing a multi-year big-money contract, then a few days later getting pulled over by police and testing positive for DUI and cocaine, then losing his job.
"I didn't realize it until everything was taken away from me," Mackey said. "I was under the mistaken belief that I was in complete control. Every alcoholic says this: 'I can stop any time I want.' Every guy thinks that. Until you find out it's a little tougher than you think. It took me years and years to realize how firm a grip it had on me. It wasn't until years after quitting."
"You go from the penthouse to the outhouse in one day," he said. "You realize later on that there was an awful lot that led up to that. It's an insidious disease. I see it all the time today in basketball. Everyone has to come to their moment when they're ready to put it down. Unfortunately, it usually takes something traumatic in somebody's life."
Mackey's trauma led him to Alcoholics Anonymous. He's been sober for 25 years, since shortly after he was arrested in 1990. He worked with John Lucas, another basketball coach who was a recovering alcoholic, and spent more than a decade in low-level professional basketball in the Unites States and overseas until one day he picked up his phone and on the other line was Larry Bird. Bird made Mackey his first hire after assuming his role as president of basketball operations for the Indiana Pacers in 2003, and Mackey is still a Pacers scout to this day.
Mackey climbed back onto his feet, but only after he hit bottom. He only hopes the same for Sarkisian.
"The best thing anyone can do is to find that help," Mackey said. "Go for treatment. And try to be serious about it. Every person is ready at a different time. Some people have to be hurt a lot more than other people. Everyone has a different bottom."
Email Reid Forgrave at reidforgrave@gmail.com, or follow him on Twitter @reidforgrave.
---
---