Colonial Athletic Association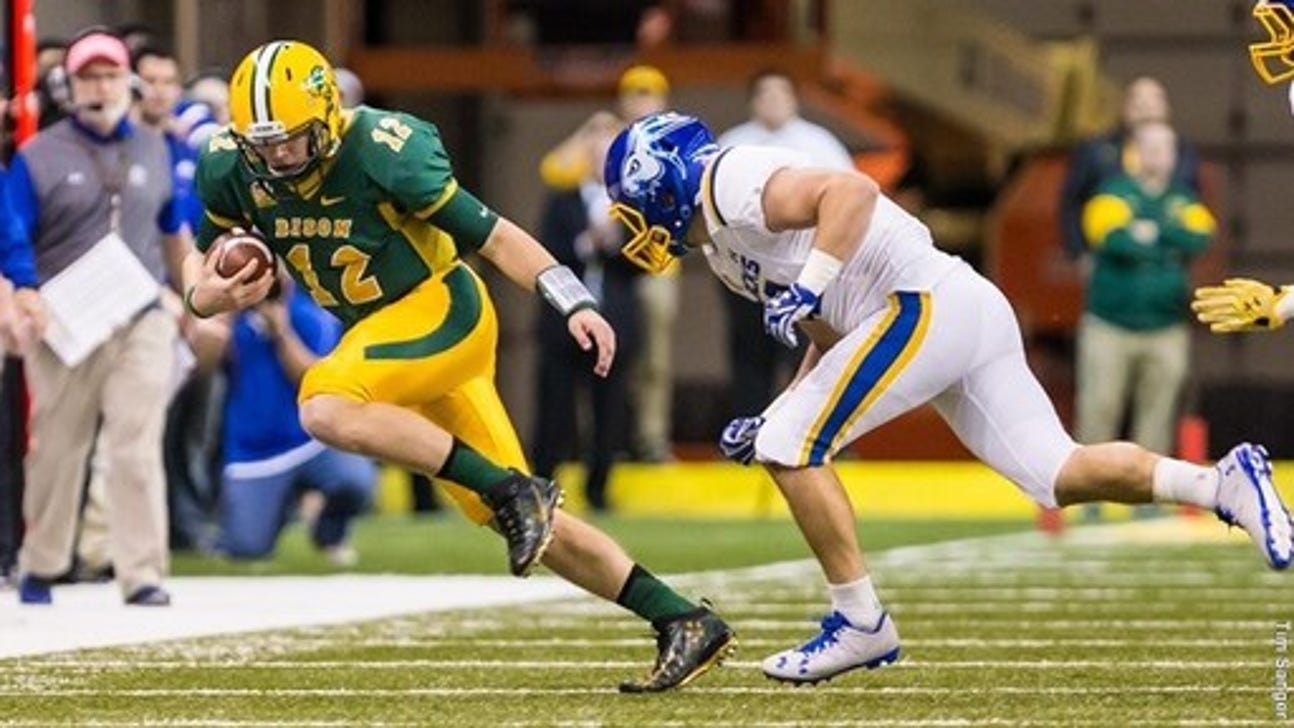 Colonial Athletic Association
25 best conference games in FCS
Updated
Mar. 4, 2020 3:40 p.m. ET

(STATS) - Across FCS college football, the crystal ball tantalizes at this time of the year.
Rivalries and matchups between top teams have everybody anticipating the biggest games ahead.
The best ones usually occur during the conference portion of the schedule, when emotions and the action on the field are heightened to another level.
With the FCS no longer just North Dakota State against the field, here is a countdown of the best conference games of the 2017 season:
25. Alabama A&M vs. Alabama State (Oct. 28 in Birmingham) - Don't be overly concerned with the records because the Magic City Classic annually draws 60,000 to Legion Field.
24. Saint Francis at Duquesne (Oct. 21) - The last two Northeast Conference bids for the FCS playoffs have been decided by these two Western Pennsylvania rivals whose campuses are only 80 miles apart.
23. North Dakota State at Illinois State (Nov. 18) - Just three seasons after these two teams met in the FCS championship game, their regular-season finale figures to have a big impact on the Missouri Valley Football Conference title race and FCS playoff pairings.
22. North Dakota at Montana (Oct. 14) - The physical Fighting Hawks want to flex their muscles again this year, but Washington-Grizzly Stadium isn't the most friendly of confines.
21. Jacksonville State at UT Martin (Nov. 11) - The three-time defending champion Gamecocks have won 24 straight Ohio Valley Conference games, but they had to hold on 48-41 in their last visit to Graham Stadium two years ago.
20. San Diego at Dayton (Sept. 30) - The winner of this matchup has basically run off and kept the Pioneer Football League's playoff bid on ice for three straight seasons.
19. Richmond at Villanova (Nov. 4) - Both teams have first-year head coaches who were key assistants on their school's only FCS national championship team - Russ Huesman of Richmond (2008) and Mark Ferrante of Villanova (2009).
18. Maine at New Hampshire (Aug. 31) - The "Battle for the Brice-Cowell Musket" is a season-opening game for the first time since 1992. UNH doesn't want change with the recent results, having won seven straight and 14 of the last 15 meetings.
17. North Dakota State at Youngstown State (Oct. 14) - Emotions will run high - especially for YSU coach Bo Pelini - with this pivotal Missouri Valley game. The Penguins, not NDSU, reached the FCS title game last season.
16. South Dakota State at Youngstown State (Sept. 30) - The NDSU-Youngstown State game will be even bigger for the Missouri Valley if the Penguins can stop this year's chief threat to the Bison, South Dakota State.
15. Chattanooga at Wofford (Nov. 4) - Coming off Samford's passing attack a week earlier, Chattanooga's first-year coach Tom Arth won't be anxious to face Wofford's triple option.
14. Eastern Washington at Montana (Sept. 23) - When these rivals meet in their Big Sky opener, it basically puts the loser in win-only mode for the rest of the conference schedule.
13. Grambling State vs. Southern (Nov. 25 in New Orleans) - The Bayou Classic has sizzled in recent years and may serve as a springboard for the SWAC Championship Game and the Air Force Reserve Celebration Bowl.
12. Penn at Harvard (Nov. 11) - The Ivy League title may not be at stake … er, never mind, one or both of these Ivy League powers have been a part of 10 straight championships.
11. North Carolina Central at North Carolina A&T (Nov. 18) - This heated rivalry has been the most pivotal game of the MEAC season each of the last three years.
10. Charleston Southern at Kennesaw State (Nov. 11) - Can the old guard, Charleston Southern, win a third straight Big South title or will there be a changing of the guard with Kennesaw, which is 14-8 over its first two seasons?
9. Northern Iowa at North Dakota State (Oct. 28) - No team stands up to the Bison quite like UNI, but the Panthers are coming off a subpar season.
8. Richmond at Delaware (Oct. 21) - Oh Danny, boy! New Delaware coach Danny Rocco enjoyed a successful five-year stint guiding Richmond before switching jobs within CAA Football.
7. Wofford at The Citadel (Oct. 14) - The host Bulldogs won a second consecutive Southern Conference title last season only to be dumped by Wofford at home in their first playoff game.
6. Lehigh at Fordham (Oct. 28) - These two teams could combine for over 100 points, and the winner is probably going to represent the Patriot League in the playoffs.
5. Villanova at James Madison (Oct. 14) - The defending FCS champion Dukes may cruise through September (even against FBS program East Carolina) before getting tested by Villanova's ball-control offense and rugged defense.
4. Sam Houston State at Central Arkansas (Sept. 30) - After both were unbeaten in the Southland Conference going into the final day of the regular season last year, they get an early season showdown this year.
3. Richmond at James Madison (Nov. 11) - Advantage Spiders? The visitor has won the last three meetings in their heated intrastate rivalry.
2. Eastern Washington at North Dakota (Nov. 11) - Both co-champs finished 8-0 in the Big Sky last year because they didn't meet in the regular season. This year, they'll build to a late-season showdown.
1. North Dakota State at South Dakota State (Nov. 4) - The Jackrabbits changed the complexion of this series by winning inside the Fargodome last October. Both of the defending Missouri Valley co-champs hold serious national championship hopes.
---
---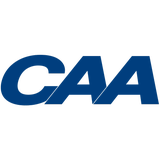 Get more from Colonial Athletic Association
Follow your favorites to get information about games, news and more
---