2016 FCS vs. FBS: Southland Conference
May 16, 2016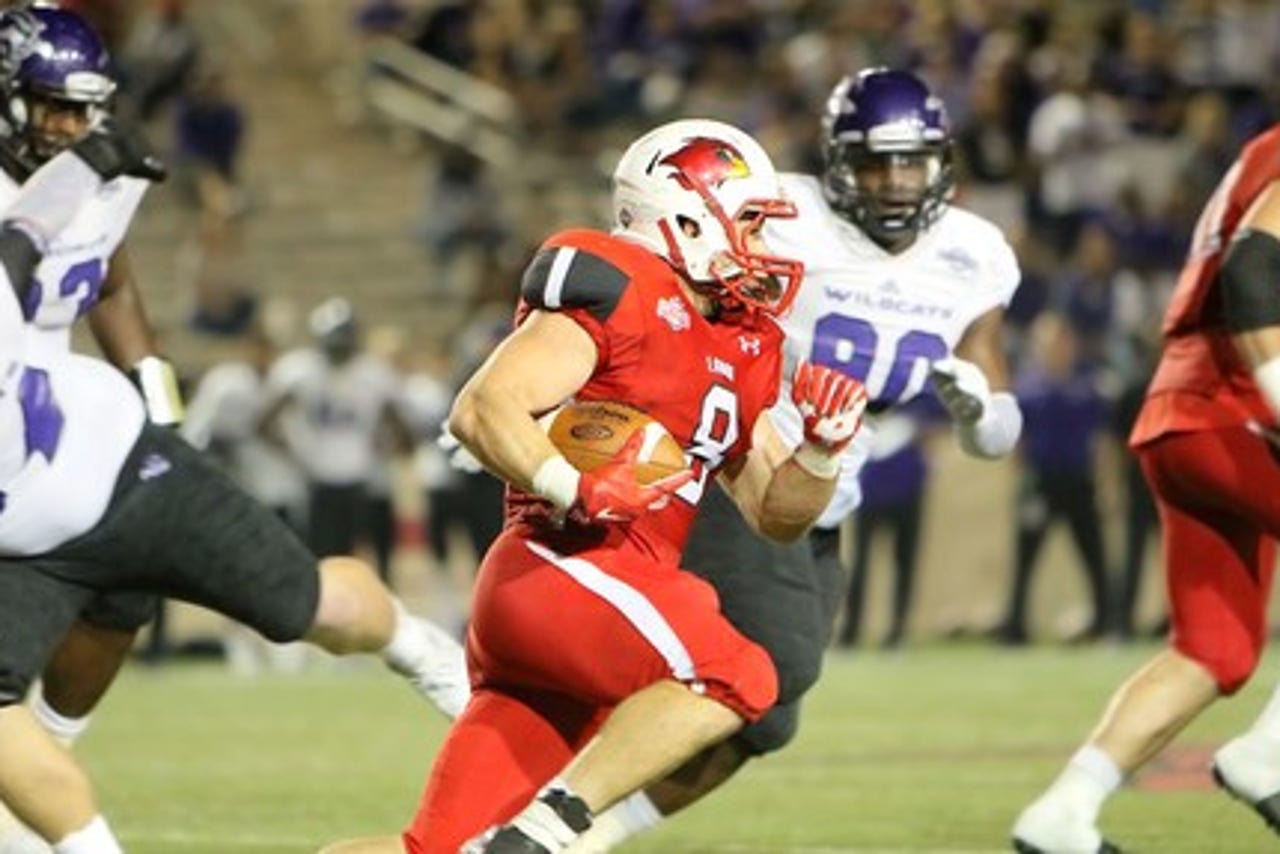 (STATS) - Cinderella is allowed out more often than in the month of March. During college football season, FCS programs are adept at drawing national attention as they seek upsets of the larger FBS.
Many of the games are played during the first few weekends of the season. This year, there are 113 FCS vs. FBS matchups, and the FCS hopes to raise their nine combined wins from last season.
Southland Conference teams will be involved in 12 of the matchups:
The Matchups - Abilene Christian: Air Force (Sept. 3); Central Arkansas: Arkansas State (Sept. 24); Houston Baptist: Western Kentucky (Oct. 1) and UTEP (Nov. 5); Incarnate Word: Texas State (Oct. 1); Lamar: Houston (Sept. 10); McNeese State: Louisiana-Lafayette (Sept. 10); Nicholls: Georgia (Sept. 10) and South Alabama (Sept. 24); Northwestern State: Baylor (Sept. 3); Southeastern Louisiana: Oklahoma State (Sept. 3); Stephen F. Austin: Texas Tech (Sept. 3).
Glamour Game - Southeastern Louisiana at Oklahoma State. The Lions get to see how Boone Pickens' money is spent at OSU, but that's probably the highlight. They're 0-20 against the FBS since their program's rebirth in 2003.
Upset Alert - McNeese State at Louisiana-Lafayette. Former rivals renew a series that's been dormant since 2007, when McNeese won 38-17 to extend its overall lead to 20-15-2. The two Louisiana schools are separated by about 80 miles down Interstate 10.
Notable - FCS power Sam Houston State is the only Southland team not playing an FBS opponent … Since transitioning to the FCS in 2013, Abilene Christian has played admirably against the FBS, including the most recent victory by a Southland program, 38-35 at Troy in 2014. The Wildcats have eight more FBS matchups scheduled through the 2021 season … Third-year FCS program Houston Baptist has taken the FBS leap with its first two matchups in Western Kentucky and UTEP … Sub-matchup in the Lamar-Houston game: Last year, Lamar running back Kade Harrington went over 2,000 rushing yards as a junior and Houston ranked eighth in the FBS in rushing defense … Baylor beat Northwestern State 70-6 in 2014 and is 21-0 all-time against FCS opponents.
---