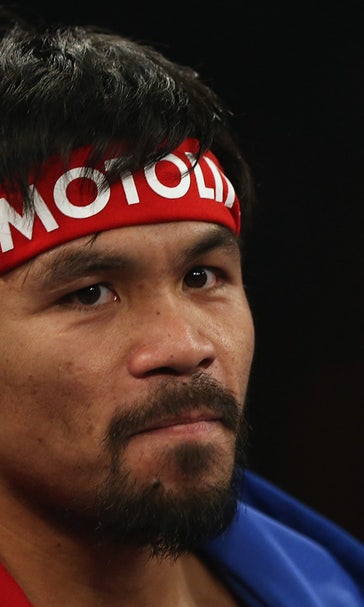 Pacquiao responds to Mayweather's May 2 bout proposal
December 17, 2014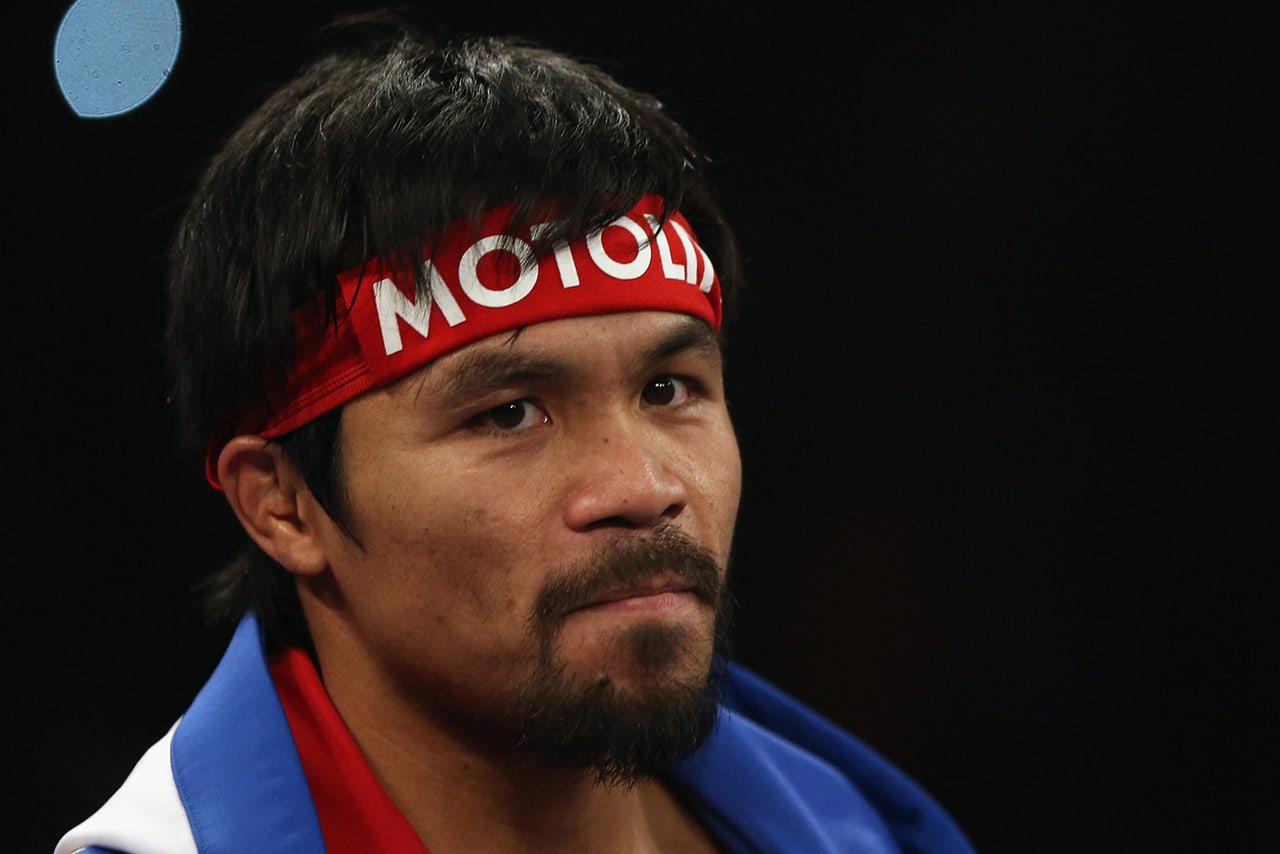 Three days after Floyd Mayweather Jr. threw out a potential May 2 bout with his long-time nemesis, Manny Pacquiao responded on Twitter.
Mayweather made his desire to face Pacquiao public earlier this week, even naming a specific date.
.@FloydMayweather, don't be a boxing humbug. Let's give the fans the fight they want. They have waited long enough.

— Manny Pacquiao (@MannyPacquiao) December 16, 2014
"We are ready. Let's make it happen. May 2. Mayweather versus Manny Pacquiao. Let's do it," Mayweather said during a Showtime interview.
''Floyd Mayweather is not ducking or dodging any opponent,'' Mayweather said. ''Bob Arum is stopping the fight. We have been trying to make this fight happen for many years behind the scene.''
But Mayweather made it clear that there won't be a 50-50 split of the purse.
'You lost twice and now you're coming back begging for the same money?'' Mayweather asked. ''That's not gonna happen.''
Mayweather repeated his old charges about Pacquiao not wanting to do blood tests prior to the fight for it not happening five years ago. He also said he offered Pacquiao $40 million for a bout, but he refused.
Mayweather, who hasn't lost in 47 fights, said he was confident he could beat Pacquiao and eager to star in an extremely lucrative fight.
''I know that he's not on my level,'' Mayweather said. ''The fan would love to see the fight. And, of course, I want to go out with a bang.''
The Associated Press contributed to this report.
---