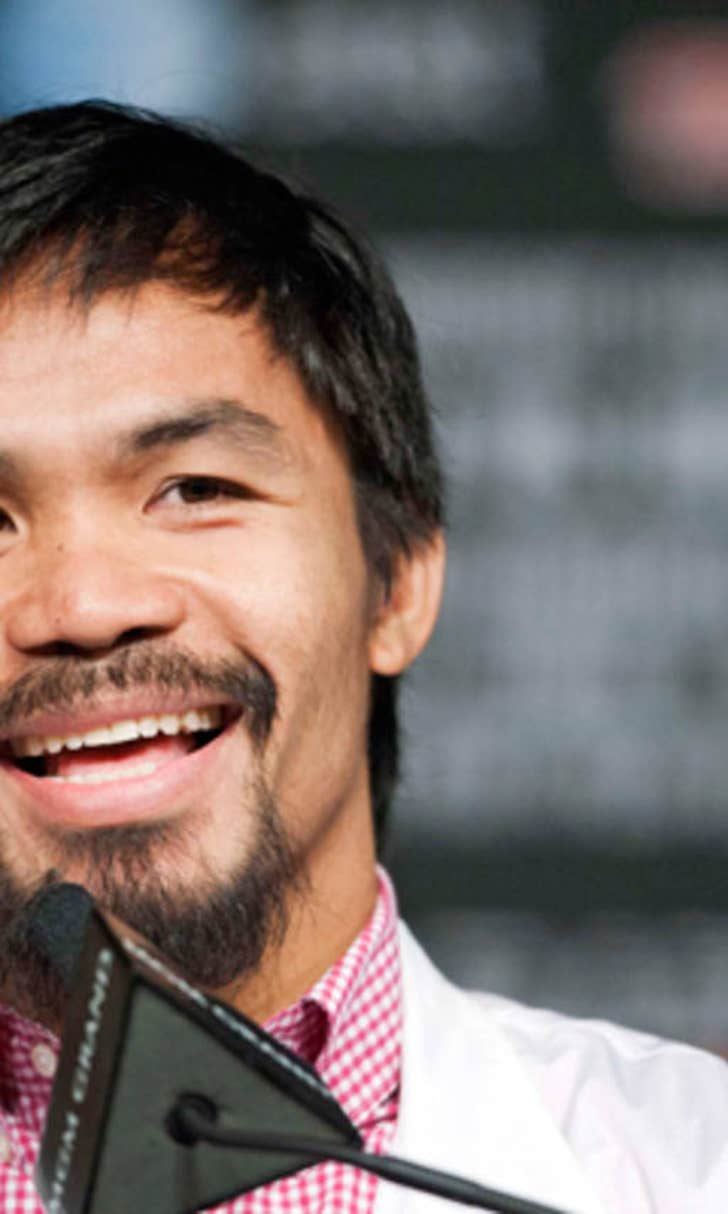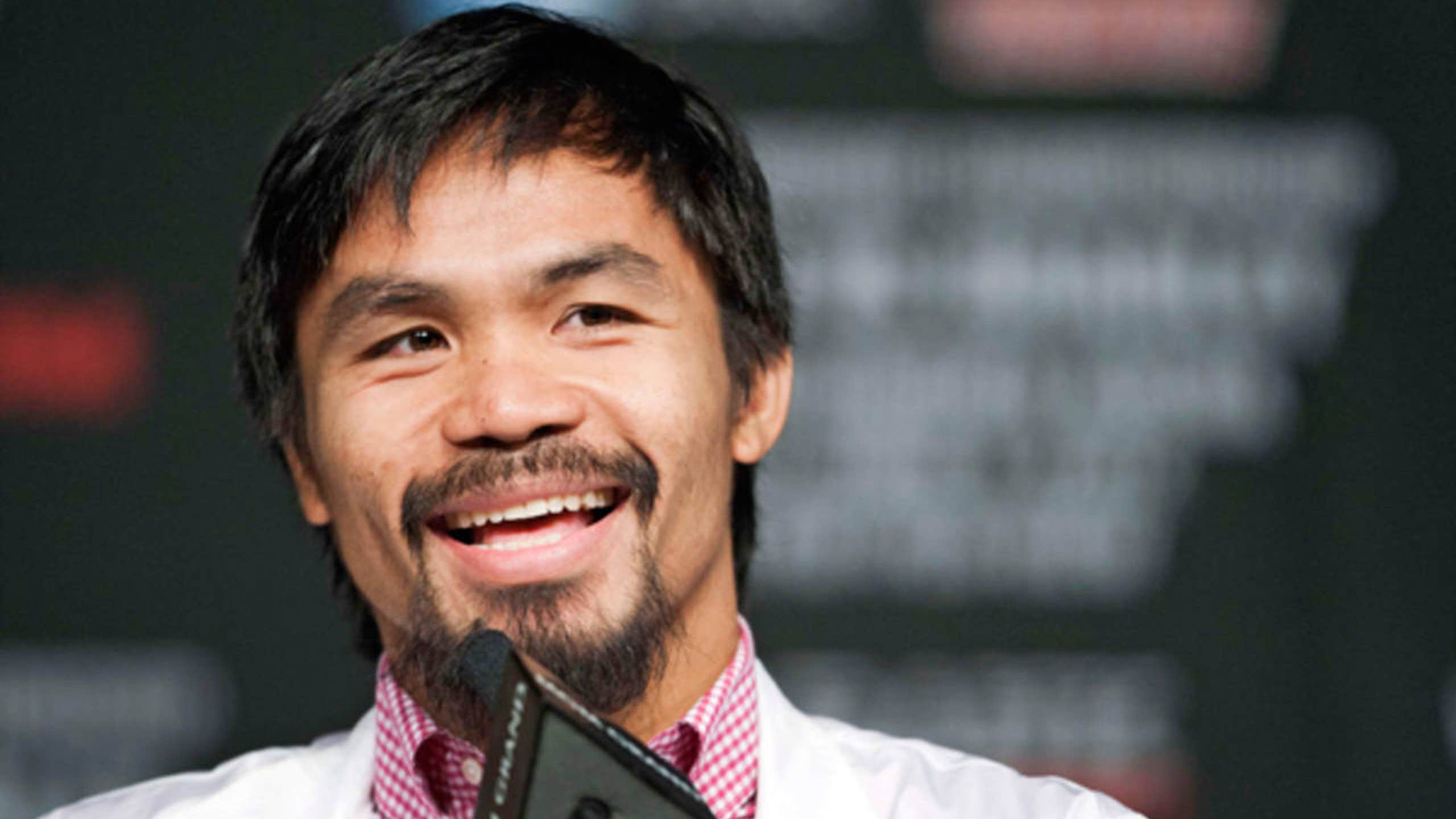 Pacquiao joins bid to help Philippines land FIBA World Cup
BY foxsports • July 24, 2015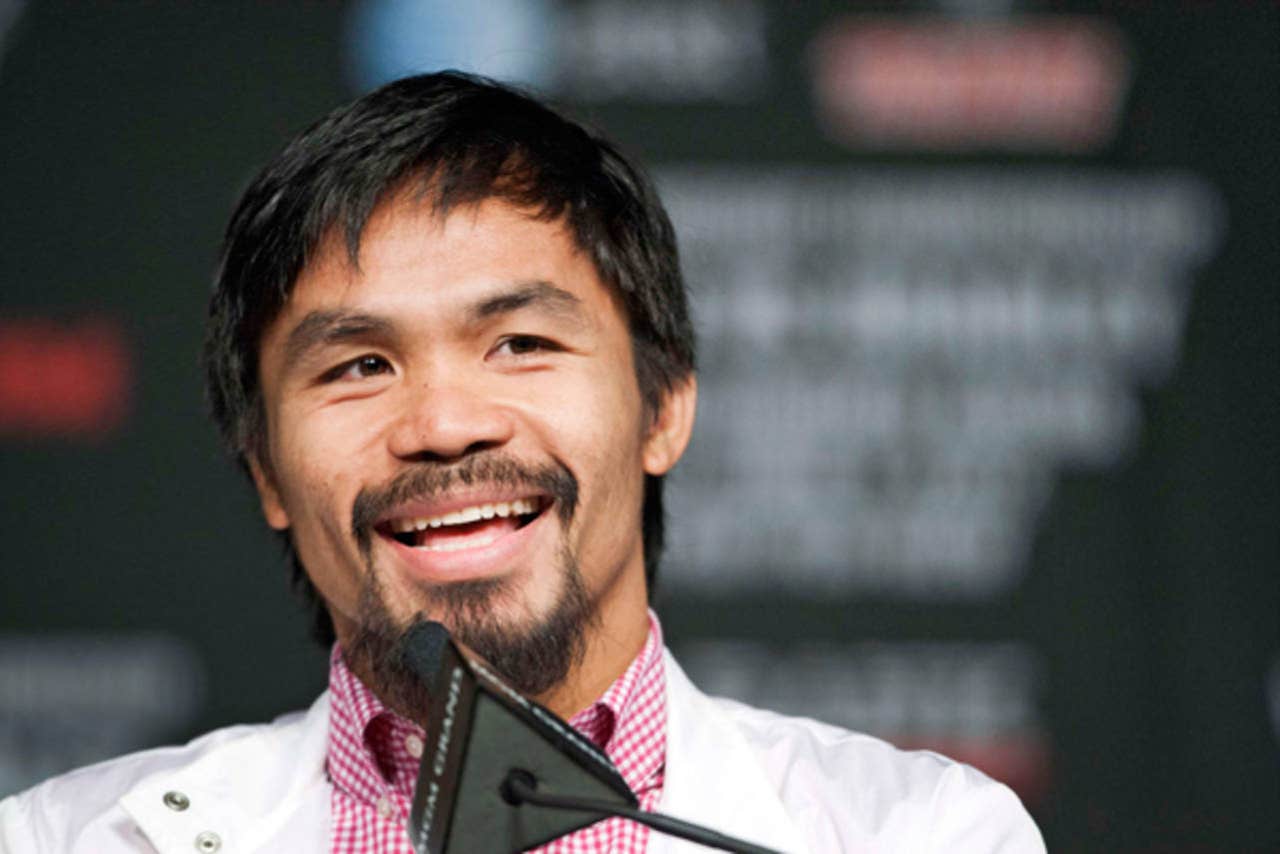 MANILA, Philippines -- Filipino boxing great Manny Pacquiao will travel to Japan next month to lend a hand as the Philippines bids against China to host the 2019 basketball World Cup.
Manuel V. Pangilinan, the president of the Basketball Federation of the Philippines, said Friday that Pacquiao will be among Filipino government officials and business executives who will try to persuade FIBA to award the hosting of the tournament to the Philippines.
"He is not only a boxing world champion but an avid and passionate basketball fan," Pangilinan said in a statement. "We are delighted that he will join us as we showcase the Philippines' plans to help FIBA take basketball to new heights and for the World Cup to transcend the sport as a global media experience."
Pangilinan said basketball "is woven through the fabric of Filipino culture" and "Manny's passion for the sport is something he shares with every Filipino."
Pacquiao, an eight division world champion and also a congressman, plays basketball with his entourage during breaks in his training and has formed his own professional team which plays in the domestic league.
The local federation said it has four venues for the tournament, including the newly-built Philippine Arena north of Manila which seated more than 52,000 people at the opening game of the professional league last year.
Sonny Barrios, the Philippine federation's executive director, said having hosted the 2008 Olympics and the Asian Games two years later, China has the infrastructure advantage. However, the Philippines has sufficient venues and the experience of holding large events, including the pope visit in January that saw massive crowds and the Southeast Asian Games in 2005. It will host the Asia-Pacific Economic Cooperation summit in November.
The Philippines played in the 2014 World Cup in Spain, qualifying for the first time since it hosted the world tournament in 1978. The team won only one of five games, but Filipino fans still received accolades for their passion.
The sport is so popular that basketball courts of every kind can be found in both poor and rich communities. In poor villages lacking convention courts, residents block off the best paved roads for neighborhood tournaments.
---
---