Week to remember: Clint Bowyer on top of the world in Kansas
"It's been a hell of a week. We've had a lot of fun," said the Kansas native, who earlier this week visited his old high school with Sprint representatives to warn teens of the dangers of texting and driving. "Coming back to Kansas first and foremost is always big for me."
That wasn't the big news, though. That honor went to Baby Bowyer.
"Everybody is asking, 'What is it, what is it and what do you think it is?'" Bowyer said. "He — it's a he, so I was super-pumped about that," said Bowyer, who qualified 23rd for Saturday night's 5-Hour Energy 400. "Then announced that his father will have a job for the next few years. It's been a pretty good week for the little man already."
The contract extension didn't hurt, either.
"To be around this sport for 300 starts and announce that you're going to be around for a lot more starts is pretty special," said Bowyer. "It's weird that it all comes down at Kansas Speedway, last race before the cutoff to get into the All-Star race and all the stars are aligning. It's been a good week and we've got a lot of great announcements."
WHAT, ME WORRY? — Prognosticators and race fans might be worried that Jimmie Johnson is winless through the first 10 races of the season, but the six-time NASCAR Sprint Cup champion isn't sweating it. In fact, Johnson said Friday morning that he remains positive about the prospects of the No. 48 Hendrick Motorsports team.
"Successful teams can sometimes be their own worst enemy with expectations that are set in that respect," Johnson said prior to practice for the 5-Hour Energy 400 at Kansas Speedway. "We have been through dry spells before. A 10-12 race dry spell isn't a very long one, period. We have set an expectation that is less than that. I get it. I understand if we didn't have any looks at wins this year I would have a much different opinion. I still feel that we are extremely competitive, and I feel as an individual I'm a better race car driver today than I was last year. I just keep learning more and experiencing more and add that to my repertoire of things to do. Our team is as strong as it has ever been. Our teammates are all running very well this year."
Johnson said he, crew chief Chad Knaus and the rest of the team are still committed to winning more championships.
"Our drive to compete — it really exists within Chad as an individual and me as an individual," said Johnson. "That hasn't changed one bit. We are still as hungry as we have ever been. There is no guarantee that success will be as it was in the past, but we are going to show up and give 100 percent each week. I know we will win our fair share of races. We will make Chases and certainly be a threat for championships."
Johnson's qualifying effort was not quite what he hoped for, as he was only 14th on the grid.
'DINGER DIGGING IT — AJ Allmendinger's first season with JTG Daugherty Racing is so far his best season in the NASCAR Sprint Cup Series. Heading into Saturday night's 5-Hour Energy 400 at Kansas Speedway, the 'Dinger is 15th in the NASCAR Sprint Cup Series points and coming off his two best finishes of the season, a sixth at Richmond followed by a fifth-place finish at Talladega Superspeedway last Sunday.
Allmendinger said the team is slowly beginning to click.
"I think it is just we are starting to put the weekends together," said Allmendinger. "We are maximizing the practice time. We are doing just good things throughout the race, whether it's pit stops or just making the right calls, and we are having fast race cars. The beginning of the year we had decent cars, but we just never put the weekend together. We would either struggle really bad on Friday or qualify really bad or make an uphill climb on Sunday or have to really make a lot of big changes going into Sunday and not know really what the car was going to do. I feel like the last few weekends Brian Burns (crew chief) and I we are really starting to gel and this whole team."
Still, the veteran driver is trying to temper his expectations.
"It's just baby steps. That is really what it is," said Allmendinger. "I'm trying to not get too high with where we are right now, because there is so much time. I will worry about possible Chase (implications) or where we are at in points when we have 20 races in things like that. At the beginning of the year if you said coming into Kansas you are 15th, you are right on the edge, you have had three top 10s, you have been running well, I would have said, 'Perfect. I'm happy with that.' I'm happy with where we are at right now, but not satisfied. I know we have a lot of room to improve and a lot of steps we need to improve on."
HITTING THE JACKPOT — The Kansas Lottery has inked a five-year contract extension with Kansas Speedway to remain the title sponsor of the track's annual fall NASCAR Nationwide Series race, and will continue to be known as the track's official lottery.
"The Kansas Lottery has partnered with Kansas Speedway since the beginning," said Kansas Lottery executive director Terry Presta. "Besides the great visibility the partnership affords us, our players really appreciate being able to win once-in-a-lifetime VIP racing experiences at Kansas Speedway in our second-chance drawings."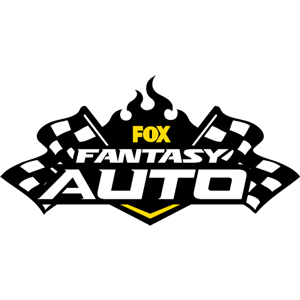 FOX Fantasy Auto Form a Racing Team, Compete for Prizes

Play Now!