'Boys have at it' reaches new level
Three years ago, when NASCAR loosened its reins with the mantra "Boys, have at it," did the sanctioning body really anticipate the recent escalation of events?
From the racing accident at Auto Club Speedway last month that sidelined perennial Chase for the Sprint Cup candidate Denny Hamlin to the recent allegations of cheating by powerhouses Penske Racing and Joe Gibbs Racing to this past weekend's scuffle on pit road that poured over to the parking lot and concluded with two crewmen in jail, reality TV has nothing on NASCAR.
And that's not a bad thing.
Long before there was "Extreme Makeover," "The Bachelor" or "Survivor," stock-car racing had elements of all three programs.
Take "Extreme Makeover" for example. Over the last two decades, NASCAR tracks have experienced facelifts. Tracks have expanded, become more fan friendly and then shrunk again. The cars have evolved from Gen-4 to Gen-6 — gaining a rear wing and losing showroom identity in between.
The new Gen-6 cars signal a return of strong manufacturer involvement in reestablishing a closer resemblance to the products in the consumers' driveways. From a personality standpoint, today's drivers are far more polished than they were back in the day. By the time most drivers reach the K&N Series, they've already been through charm school and media training.
"The Bachelor" is self-explanatory. As long as there have been athletes, there have been "enthusiasts." NASCAR had its share, from trophy girls to so-called pit lizards, and everything in between.
Over the years there have been websites dedicated to drivers' dating choices. And in the TMZ era, nothing is off limits, as many celebrities discover. Even drivers with solid reputations can be bitten by bitter exes, as Carl Edwards discovered after he became fodder for allegations in Amanda Beard's tell-all.
The most entertaining twists in romance are when triangles go bad. Things get particularly interesting when the battle over a femme fatale carries over to the racetrack, as was the case several years ago when two drivers traded paint at Michigan after one racer showed his displeasure toward the other for stealing his girlfriend.
This season's version of the NASCAR dating game features elements of both bachelor and bachelorette. After Ricky Stenhouse Jr. and Danica Patrick officially announced they were dating in January, it was tabloid gold. Just remember that what goes on in the motor coach lot does not always stay in the motor coach lot, especially in a sport that's sponsored by a telecommunications company.
Ah, "Survivor." There can only be one winner on Sunday, and for now that means 42 losers at the Sprint Cup level. Sometimes the defeated produce the best stories. From the earliest days of stock competition, contests have been races of attrition. When Darlington Raceway first opened, the first two seasons featured 75- and 82-car fields so there would be enough drivers to race at the finish.
But competition has changed dramatically since 1950. Among the top teams, support starts at the factory and continues at multi-million dollar state-of-the-art complexes with specialists paying attention to detail over every inch of the car. Sometimes the machinations behind the scenes are almost as interesting as the race itself.
In order to keep up with the latest technology, research-and-development departments are constantly testing innovations — some of their own making and other advances derived through inside information from other teams or gathered through spy photography in the garage.
Will we ever know who ratted out the Penske cars at Texas Motor Speedway? As NASCAR officials have often said, the best way to achieve parity is through a self-policing garage. And just to keep the inspectors straight, team managers will gather around the inspection bays this weekend at Talladega Superspeedway to ensure there's a level playing field.
Then there's the actual on-track jousting. As Richmond proved once again, NASCAR is indeed a contact sport that doesn't shy away from rooting and gouging. On Friday night, the feuding in the Nationwide Series came to a public crescendo on pit road as Nelson Piquet Jr. and Brian Scott had at it.
Although pundits question Piquet's footwork, check out the photos from the 1979 Daytona 500 when Bobby Allison had Cale Yarborough's foot in his hand. The main difference? Yarborough took off his helmet to use that as a weapon, too. If the drivers are going to throw down, it would be better for ratings to see their faces.
Speaking of faces, did you see the mugshots of Mike Searce and Thomas Costello after they were arrested for an alleged altercation with Piquet in the parking lot? Although Richard Childress Racing is unlikely to use those photos for any upcoming media opportunities, Childress, who was fined $150,000 two years ago for "an altercation" with Kyle Busch in which he allegedly threw a punch, might have a place on the wall of fame at the shop in Welcome, N.C. It wouldn't be surprising coming from an owner who made the words "hold my watch" famous.
Yes, perhaps the original meaning of "Boys, have at it, and have a good time" might have been taken out of context. After all, when NASCAR Vice President of Competition Robin Pemberton uttered the words more than three years ago, he was referring to bump-drafting at Daytona and Talladega.
But the phrase Pemberton coined has become the watchword of a laissez-faire era in NASCAR racing, where almost anything that happens between the green and checkered flag is tolerated, if not overtly encouraged. What happens off the track is fair game too unless it involves cheating. However, in that instance enlisting the "People's Court" might provide a more fair and just ending.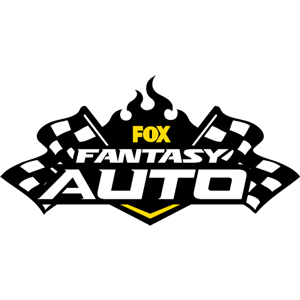 FOX Fantasy Auto Form a Racing Team, Compete for Prizes

Play Now!