Lucky number seven: Jimmie Johnson eyeing historic title run
Jimmie Johnson has a chance to make history this year and join Richard Petty and the late Dale Earnhardt as the only seven-time champions in the history of the NASCAR Sprint Cup Series.
And even with a new and much tougher winner-take-all format to the Chase for the Sprint Cup, the six-time champion said Thursday that he feels good about his chances of adding another title to his collection.
This year, 16 drivers will qualify for the Chase. Four drivers each will be eliminated after the third, sixth and ninth races of the Chase. The four drivers who lead the points going into the season finale at Homestead-Miami Speedway will settle the championship among themselves in the last race. The driver with the best finish of those four at Homestead wins the championship.
Johnson said he believes that regardless of how the championship is set up, winning one doesn't change much.
"I still the think the way you win a championship is the same. You've got to win races," said Johnson, who has won 24 of 100 races run in the 10-year history of the Chase. "I think it's more of a – it builds more excitement with the fact that you've got to win to transfer and there's that elimination process that works its way down. I still feel very good about it."
That said the six-time champion was ambivalent about the new Chase format.
"I'm not sure if this is the exact thing, if this the right thing. Only time will tell," said Johnson. "But I do support NASCAR and I do commend them on making a bold change. I know it's going to bring excitement, especially those final 10 races. I still think there's some more change out there that can be done."
With the new Chase system, winning even one race during the 26-race regular season virtually guarantees a spot in NASCAR's playoff round. But Johnson cautioned that it will still be vital to peak at the right time.
"As you get close to September, we've always believed that you had to fine tune and be done with major concept changes and really pick your (setup) package and refine it," said Johnson. "In 2005, we thought we were really cute and smart and locked in early and had a big points lead, did all this experimenting and kind of lost our way and got confused when the Chase started and it backfired on us. So we prefer to have a package and move forward at that point."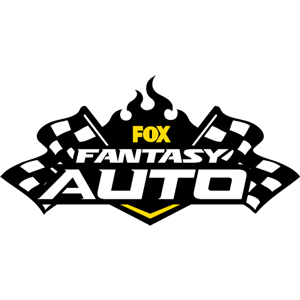 FOX Fantasy Auto
Form a Racing Team, Compete for Prizes
Play Now!