Brian Keselowski a NASCAR throwback
Qualifying for the Daytona 500 was the first goal for Brian Keselowski.
Once the No. 92 Dodge was locked into the NASCAR Sprint Cup field on Thursday, finding a place for him and his crew to crash became the next chore. A crewman's relatives in nearby Port Orange offered the team lodging for the weekend.
"They had a spare bedroom and a couple of couches," Keselowski said. "We watched the replay of the 150s. They were taking pictures of me doing my laundry and stuff. I was like, 'Ah, OK.'"
On Friday, the pieces began coming together. What started as a team composed of just Keselowski and his father quickly grew. Although the team didn't have a pit crew, men volunteered to help with the car. An engine guy for Penske Racing arrived at the hauler offering a newer R6 Dodge engine, while father Bob Keselowski contemplated the intricacies of adding a completely different racing package to the car. Earlier Ray Evernham, whose Evernham Motorsports nameplate is still on the 2006 Dodge Charger Keselowski drove Thursday, called and offered to take care of the tire bill.
And just shortly after 3 p.m. ET on Friday, artist proofs appeared for decals from a potential sponsor — Golden Corral.
Within 24 hours, Keselowski's life had gone from 0 to 200 mph. Like many aspiring racers, this 29-year-old understands the challenges of being on the outside of the track trying to look in.
The third-generation racer and older brother of Sprint Cup competitor Brad Keselowski doesn't have to tell people he loves working on race cars. The grease under his nails and embedded in his fingers is proof of his work ethic. It's been that way since he was 12. And Keselowski fabricated at least half of the car he'll drive on Sunday. How many racers at the Sprint Cup level can make that claim?
No wonder participants inside and outside the garage have embraced Keselowski.
"The response has been amazing," Keselowski said. "It was awesome. Everybody came out of their way to talk to me. They know what we're trying to do here. Once you're in, you're in but it's so hard to break through that barrier. My hands are still shaking. Honestly, I'm not used to this part of it. I'm used to being hands deep, wrist deep in race cars, and grease and mud and dirt — whatever it takes.
"That's where I started. I never started as a driver. I was never the prima donna guy that did the other stuff — other than this. I just happen to put the fire suit on and drive the race car too. I don't know anything else, I don't want to know anything else. I put my own cars together — or at least a big part of it. And I don't know how to do anything different."
Even Sprint Cup Series director John Darby gushed when talking about his tour's latest addition.
"How 'bout that? The plain white wrapper? At the time, you have a team — who knows what they had to do just to get here? Last night when I talked to Bob Keselowski, they didn't even have motel rooms for the rest of the weekend because they were here on a wing and a prayer. Now they're in the Daytona 500. People are calling them up trying to help them out. That's what's cool about our sport.
"Look at any other major sport. You can't do that. The way they're structured, the way franchises are and everything else — you can't do that."
For the Keselowski family, who originally closed their full-time K-Automotive Motorsports in 2006 and kept only the name, the last five years have been a struggle. Keselowski persevered and made 94 races between the Nationwide and ARCA series while reinvesting his winnings to make it to the next track.
His mother Kay watched the whole process unfold, first with her husband Bob — who raced ARCA and trucks — and now with her sons, Brian and Brad. It's been difficult finding the balance between enjoying her younger son's success with Penske Racing while her elder son has strived to reach his dreams.
To see Brad push Brian to a fifth-place finish in the Gatorade Duels — and to a starting position in NASCAR's biggest event — brought tears to her eyes.
"I've lived it, breathed it for the last 30 years," Kay Keselowski said. "We've lived through some pretty tough times and to see things — especially with Brad starting to pay off — it's almost surreal. And Brian is still back struggling. We've lived that. We're still living it.
"Then yesterday, I was sitting in Brad's motor home watching the whole thing and I'm like, 'Oh, my God, if this could just happen, it would be the most amazing thing'. I know Brad wants to help, but it's a profession. He has to take care of business. But to watch it, it was just an amazing act of God. Something you didn't think would happen. Watching him struggle is heartbreaking. There's only so much you can do, but this was a miracle."
Kay Keselowski didn't know which son to run to first once the race was over. While she has enjoyed Brad's success through his Nationwide title last year, wins and Cup victory at Talladega Superspeedway in 2009, she felt that Brian needed her more.
"Should I tell Brad how much I appreciated it or Brian, who I know would just be overwhelmed?" Keselowski said. "I went to Brian first because I figured he needed the support. Then I went back to Brad's motor home. He walked in and I said, 'Brad, you are my hero.' And he just goes, 'I try, Mom.'"
Kay Keselowski won't play favorites on Sunday. She'll just enjoy the moment of both sons having what brings them happiness.
As for Brian, who worried about having enough money to buy the parts and pieces just to make the show or a place to sleep on Thursday, the prospect of a new Penske engine — or not — a top-of-the-line pit crew, or a flashy transporter in the garage, wasn't going to ruin the experience.
"It doesn't matter to me," Keselowski said. "I'm in the Daytona 500. The rest is just gravy. I'm starting 12th in the Daytona 500. Twelfth. Holy mackerel!"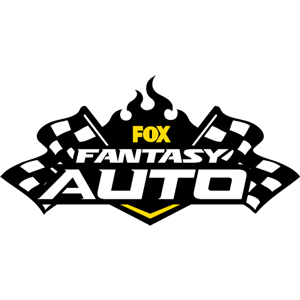 FOX Fantasy Auto
Form a Racing Team, Compete for Prizes
Play Now!