10 defining moments of the Chase for the Sprint Cup
The 2016 edition of the Chase for the NASCAR Sprint Cup is officially at the halfway point, with the field about to be cut from 12 drivers to eight after Sunday's Hellmann's 500 at Talladega Superspeedway. Here are the 10 defining moments of the Chase so far:
Getty Images
Getty Images
10
Truex comes out strong
Martin Truex Jr. and the Furniture Row Racing team have surprised many by outrunning the Joe Gibbs Racing with both teams having essentially the same equipment. Truex made a bold statement by charging early and winning two of the first three Chase races. JGR has four runner-up Chase finishes, but no victories so far.
Getty Images
Getty Images
After he won at Sonoma in June, it looked like three-time NASCAR Sprint Cup Series champion Tony Stewart might have a storybook finish in his final full season. And while Stewart did make the Chase, he never finished higher than 13th in any of the first three races and didn't make it out of the round of 16.
Getty Images
Getty Images
8
Kenseth's missed opportunity
Matt Kenseth is running exceptionally well in the Chase, where his has a pair of runner-up finishes and is second in points heading to Talladega. But last week at Kansas, he qualified his Joe Gibbs Racing Toyota on the pole and led 116 laps before bouncing off the wall and then getting contact from Alex Bowman. If Kenseth advances beyond Talladega, the missed opportunity to win at Kansas and lock himself into the Round of 8 won't matter. But if he doesn't, the missed Kansas opportunity will bite him big time.
NASCAR
NASCAR via Getty Images
7
Larson exits after first round
Kyle Larson charged into the Chase riding a string of three top-three finishes, including victory at Michigan. Given his hot streak, some drivers feared he would go deep into the Chase, possibly all the way to Homestead. But a series of issues at Dover -- a track where he finished second in the spring race -- resulted in a 25th-place finish and Larson getting knocked out after the first round.
Getty Images
Getty Images
6
Elliott can't buy a break
Chase Elliott has to be cursing the racing gods. He led 75 laps in the Chase opener at Chicagoland, but a late caution and a slow pit stop cost him the victory. At Charlotte, Elliott led 103 laps, only to get wrecked by Martin Truex Jr. on a restart and finish 33rd. But the real blow was last week at Kansas. Elliott was leading the race when he had to make multiple pit stops for a tire rub. Instead of winning, he finished 32nd. Elliott comes into Talladega 12th in points and needing to win to advance. He easily could have won at least three Chase races already.
Denny Hamlin said no driver has ever had worse luck in the Chase than he has. We're starting to believe him. Hamlin suffered a rare engine failure at Charlotte then had a front splitter delaminate at Kansas, which was compounded by a pair of pit-road penalties.
NASCAR
NASCAR via Getty Images
4
48 team makes a statement
Let's be frank here: All summer long, the performance of the entire Hendrick Motorsports team was well below the squad's lofty standards of excellence. So six-time Sprint Cup champion Jimmie Johnson came into the Chase in the odd position of being under the radar. Not anymore. Johnson's dominating win at Charlotte locked him into the Round of 8, which features three tracks where he has won a total of 16 races.
NASCAR
NASCAR via Getty Images
3
Keselowski's Kansas calamity
Brad Keselowski, the 2012 Sprint Cup champ, opened the Chase with three consecutive top-five finishes, which lined up as one of the championship favorites. But at Kansas last weekend, Keselowski's Team Penske Ford got loose as he tried to pass Denny Hamlin That resulted in contact between the two, with Keselowski crashing out to a 38th-place finish that has him outside the Chase cutline with one race to go.
Getty Images
Getty Images
2
Harvick comes up big again
When a rare engine failure at Charlotte in his No. 4 Stewart-Haas Racing Chevrolet dropped Harvick to 12th and last in the Chase standings it meant only one thing: Harvick had the competition exactly where he wanted them. Harvick and the team did what they've done in each of the previous two Chases: Go out and get a win when they needed one to advance. Harvick joins Jimmie Johnson as the only two drivers already locked into the Round of 8.
1
Truex's Charlotte crash
On a restart on Lap 260 of the Bank of America 500 at Charlotte Motor Speedway, Martin Truex Jr. triggered a 12-car crash that snared, among others, Chase drivers Chase Elliott, Austin Dillon, Kyle Busch and Carl Edwards. While Busch and Edwards recovered, Elliott wound up 33rd and Dillon 32nd.  If Elliott and Dillon don't advance, this will be a huge reason why.
Getty Images
Getty Images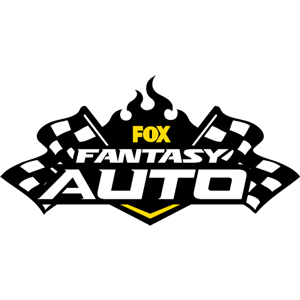 FOX Fantasy Auto
Form a Racing Team, Compete for Prizes
Play Now!