J.J., Knaus know secret to success
Jimmie Johnson and crew chief Chad Knaus certainly have proven wrong the naysayers who say drivers and crew chiefs can last only so long. Johnson and Knaus are about to begin their 11th season together.
Now, my wife, Linda, likes to kick me when I use this analogy, but a driver/crew chief relationship is like a marriage. You still have to work at it. Actually, you have to work at it pretty hard. It's tough to do.
You know, we have seen Johnson and Knaus get down. We actually saw it get so bad in 2005 that car owner Rick Hendrick literally sat them both down in his office with milk and cookies at a little kids' table. Hendrick's message was if those two were going to play like immature kids, then he was going to follow suit and treat them like kids.
My point is, we know there were some trying times. We saw things again flare up between the pair in 2011. Sometimes, having a humbling experience, like the 2011 Sprint Cup season was for them. It was their worst season together, but it might help them take a step back and refocus.
Other teams and organizations would have been thrilled to have the performance of Johnson's No. 48 team, but it simply wasn't up to the standards of what that group had done in the past.
Until 2011, Johnson and Knaus never had won fewer than three races together in any year, even in the driver's rookie season. They never went a season without winning at least one pole position. They had never finished lower than fifth in the season standings. Plus, obviously, they won five consecutive championships together.
Well, that all changed in 2011, a season in which they earned only two wins, no poles and finished sixth in the points.
That might be just the wake-up call they need to get back on track together. My relationship with Davey Allison lasted 2-1/2 years before he was killed in a helicopter crash. I honestly feel like we could have easily made it 10-plus years together if tragedy hadn't struck, but, I promise you, we would have both had to work really hard at it.
I stress this all the time to my son Brandon, who one day hopes to make it into Sprint Cup racing. It is easy to be a good race team when everything is going your way. The real test is to be a good race team when things aren't going well.
There are some new driver/crew chief pairings as we head to Daytona International Speedway in a couple of weeks. Again, like a new marriage, those take time to gel. The problem with our sport today is that there is not as much patience as there used to be back when I was a crew chief.
In today's NASCAR, with sponsors spending tens of millions of dollars, they really don't want to hear about the driver and crew chief needing time to gel. They want results, and, they want them yesterday. So that's where it gets really tough because of the trickle-down affect. The pressure comes from the sponsor to the owner, who then naturally passes the pressure on to the driver and crew chief.
I was fortunate with a couple of my drivers, Allison and Ernie Irvan, that we clicked immediately and we had the on-track performance to prove it. I think you will see some of that this year in some of the new pairings. You won't see it in all, because its just human nature that some things can't be made to work, no matter how hard you try.
I've preached this for years that the key, again like in a marriage, is communication. There is simply no substitute for it. You have to check your feelings and ego at the door and be dead, flat honest with each other.
A crew chief has to realize that a driver is never going to always say he has a perfect car underneath him. The crew chief has to listen to the keys, though, of what the driver is saying to help improve things.
On the flip-side, a driver has to remember that he is not going to be given that perfect magic setup every week when he comes to the track. It's just not going to happen. It's the driver's responsibility to give good feedback and weather the up-and-down days.
The key, once again, is communication. Without it, a driver and a crew chief, just like in a marriage, aren't going to last long.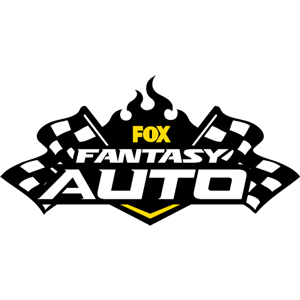 FOX Fantasy Auto Form a Racing Team, Compete for Prizes

Play Now!